brazen bio
brazen bio
Taking their lead from social media entrepreneurs who are creating content from mansions, a new breed of startup incubators and collectives are cropping up across Los Angeles. Their programs were built largely by young entrepreneurs trying to bridge the creator and startup worlds, speak to a generation that has grown up alongside social media.
Some are inspired by other co-living incubators or from founders who wanted to capture the creative energy those houses spawned.
In the Hollywood Hills, a collective started by two twenty-seven year-old entrepreneurs is helping seed-stage companies land funds and build up their products. Across town, a roving launch house focuses on building biotech entrepreneurs. Another is trying to foster breakthrough products in augmented reality.
Here's a run down of some of the most promising co-living concepts, along with their founders and the projects they're incubating.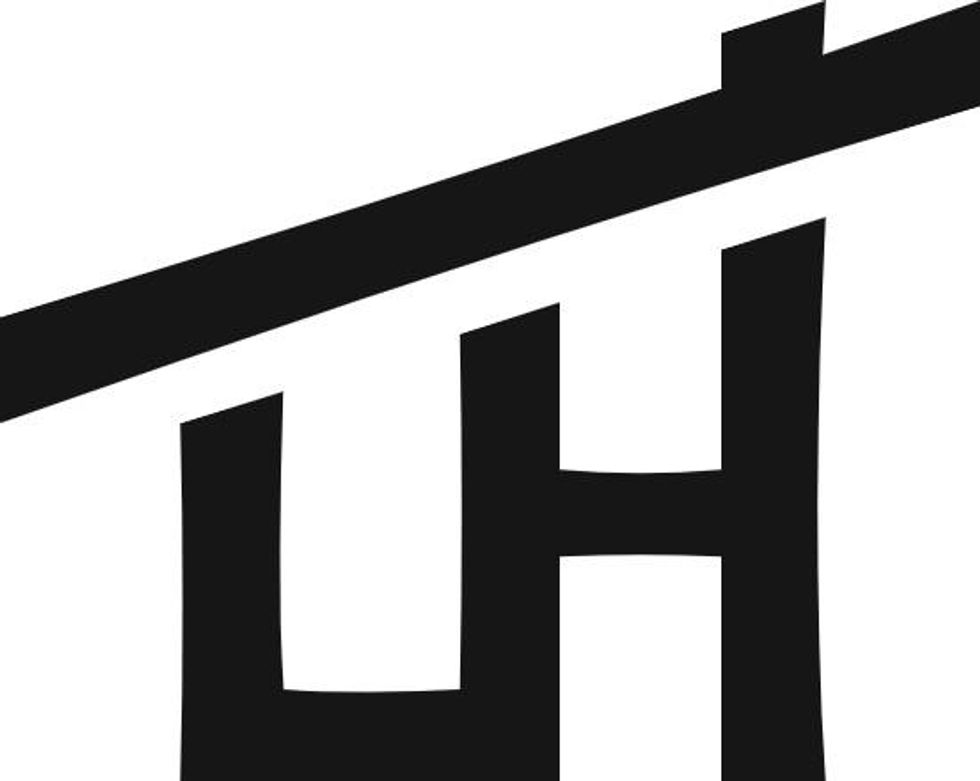 Launch House formed last year after one of its founders tweeted about an experimental gathering of entrepreneurs in Tulum, Mexico. Located in a sprawling Beverly Hills mansion, the hub puts a heavy emphasis on social media and influencer-driven business ideas and runs monthly cohorts of about 20 founders each, connecting them with creators to build up their social media game. Potential participants must apply and then pay an annual membership fee, which includes the four-week live-in residency program and access and introduction to investors and advisors. Participants have to be 18 years of age or older.
"Many creators want access to startup investing opportunities but either don't have a way into top deals, or get pitched so often they can't easily decipher what's a good investment," said co-founder Brett Goldstein, "On the reverse side of things, many founders see collaborating with creators as a great way to reach new target audiences because distribution is a hugely scarce resource."
Several Launch House residents have gone on to raise successful rounds from staid investors including Sequoia and Y Combinator, though a Business Insider report about a COVID outbreak after a recent party raised questions about the culture at the home.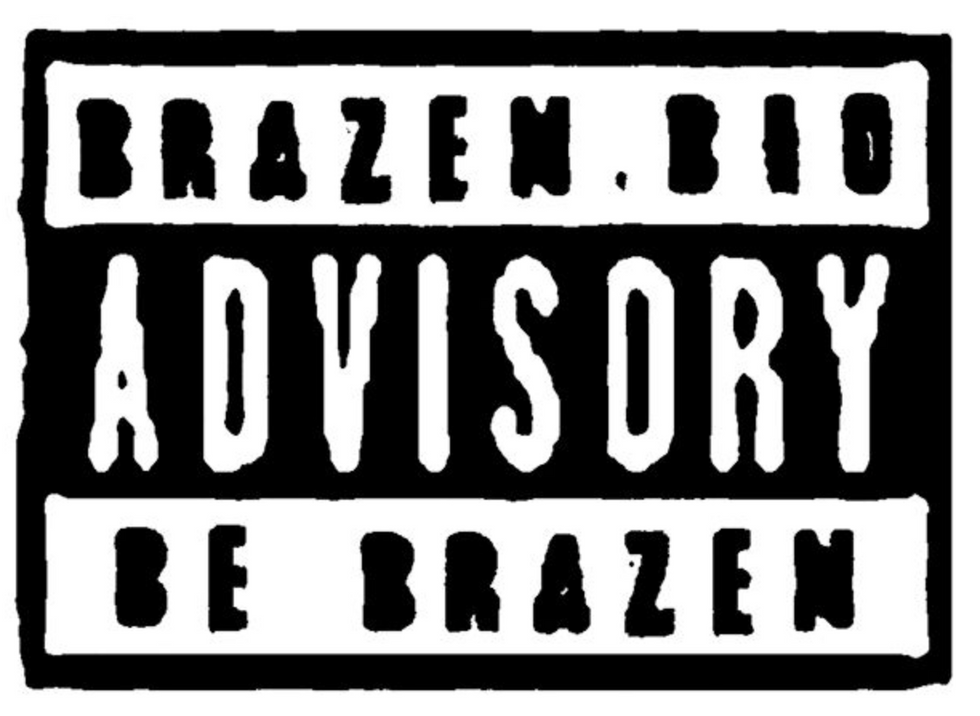 Started by longtime friends Shawn Carbonell and Brent Witgen, Brazen Bio is a biotech incubator house based in Redondo Beach which also provides members with lab access to Bio Labs in Torrance.
Inspired by other launch houses, the two PhDs wanted to create the first biotech hub in Los Angeles that combines the region's creator economy with its budding scientists and entrepreneurs.
"Part of our goal is to make it one of the top biotech hubs through us being here. As BioscienceLA Chief Executive Officer Dave Whelan would say, 'we're long L.A.'," said Carbonell, "Most companies need to also become media companies to stay relevant, and where better than Los Angeles for that?"
Four startups were accepted in the first round of what Brazen Bio is calling its 'BRZN1 cohort. The program started last month and runs through December. It's replete with a full line up of founder dinners and mixers, access to Bio Labs' equipment and weekly office hours. The founders aren't yet making seed investments but will be establishing a fund for 2022.
Carbonell said they are trying to find ways to promote Brazen through Discord and social media to Gen-Z entrepreneurs and encourage a new generation to enter the STEM field.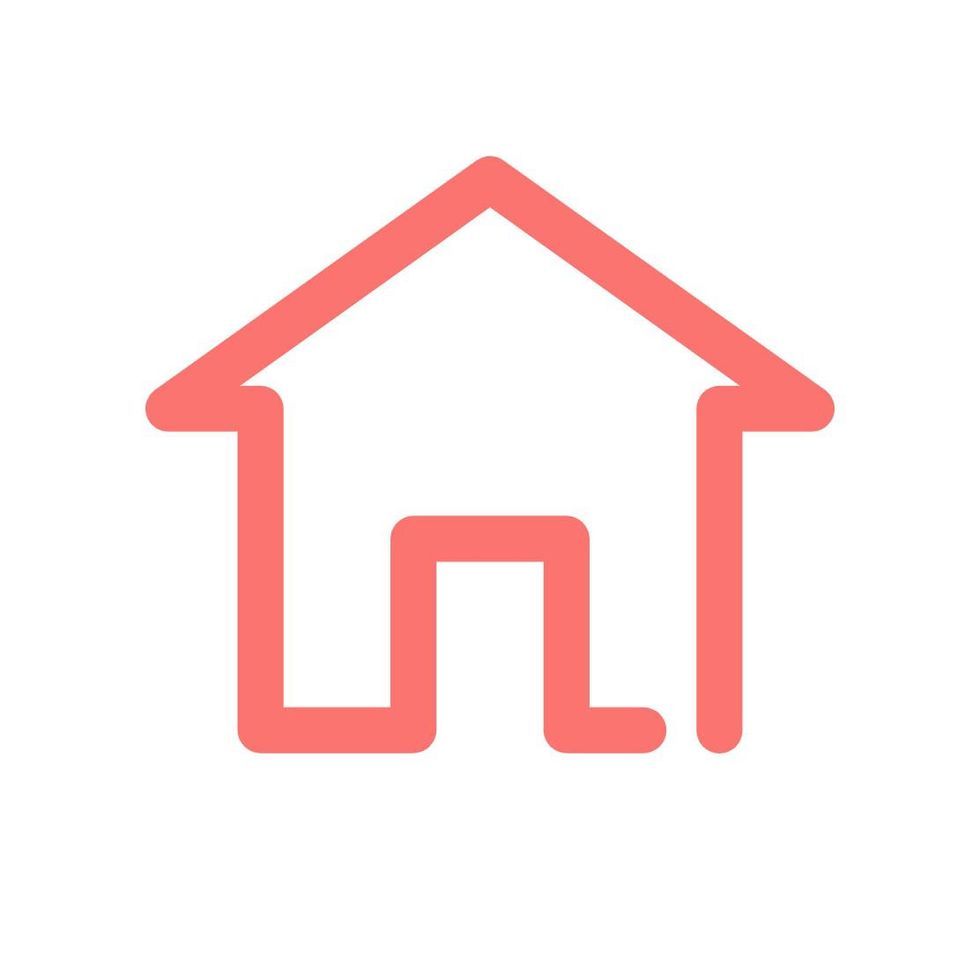 The 27-year-old co-founders Robbie Figueroa and Luciano Arango moved from the Bay Area to Los Angeles, where they saw a maturing tech scene they thought could be a good place to build startups. The two convinced their tech friends to make the trip down to the Hollywood Hills, where they created a collective and early-stage fund called House.ai.
House.ai doesn't offer a full-time residency like Launch House. Instead, it sees itself as a place where founders can gather to co-work. Figueroa, a general manager for DoorDash in Puerto Rico, and Arango, a co-founder of San Francisco-based ScopeAI, both live in the house. There's no formal application for House.ai — instead, Arango and Figuero select premiere founders and operators to join them.
In the past year, House.ai has provided co-working space for 37 founders. The program connects them with early-stage venture capital and helps them recruit talent and connect to engineers. Figuero and Arango have so far invested in six of the companies — including cannabis wholesaler Nabis, a Y-Combinator-backed company.
Figuero considers House.Ai an industry-agnostic incubator, though its startups tend to gravitate towards fintech, fulfillment and delivery services, along with some consumer and business-to-business companies.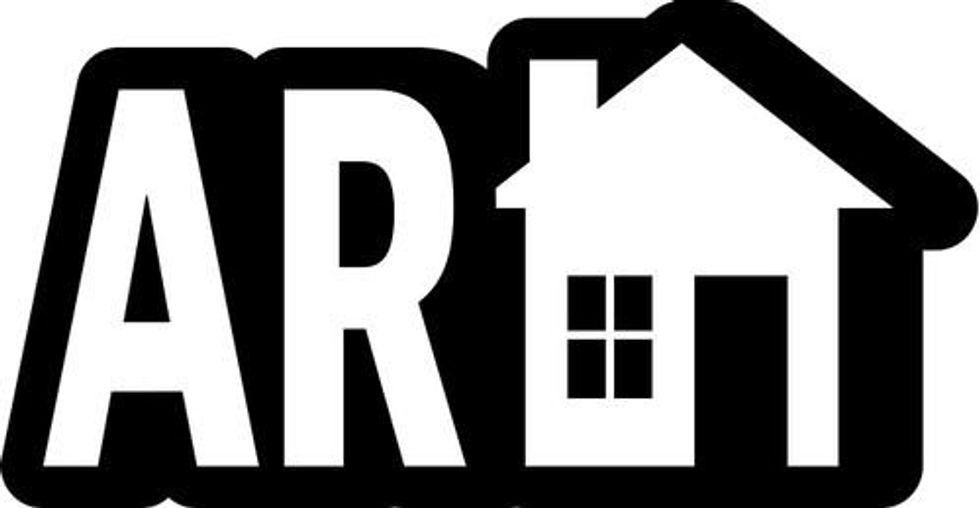 The AR House was born out of a tweet from augmented reality developer Aidan Wolf: "anyone organizing a house for snapchat lens creators? Would love to do something like that here in LA."
The response was overwhelming. Among those who reached out was AR creator Lucas Rizzotto.
The team quickly coalesced around the idea of a house dedicated specifically to AR creators and developers. L.A., home to AR juggernaut Snapchat, had more than enough talent. Within a week, the two had met their funding goal, much of it coming from the AR community.
Creators must be 18 years old or older to apply. AR House's founders don't take equity in the companies they help launch, but they do help provide participants with AR hardware to support their projects.

The cohorts will have access to a four-week session complete with dinners for founders, meet-and-greets with investors and other programming. The house doubles as an exhibition space for augmented reality projects, too. AR's first cohort started on October 5 and they signed a six-month lease to their Hollywood Hills house.
Bay Area native and consumer tech founder Katia Ameri and YouTuber Elijah Daniel bootstrapped Rocketship House in November 2020. The house, based in the Hollywood Hills, boasts a stunning view of Los Angeles and an acre-long vineyard where participants are encouraged to collaboratively contribute to projects focused on the creator economy.
Ameri brings a hard-tech background. She raised $2.2 million for her telehealth platform, Mirra, an at-home allergy diagnosis service, before the pandemic started. Daniel brings social media savvy and a knack for making viral videos. The two say they are focused on projects that help creators develop content distribution and revenue streams.

Rocketship's residents have included musician Trevi Moran, musical artist and YouTuber Sam F and nicotine company Lucy co-founder Samy Hamdouche, whose startup is backed by Y-Combinator.
Daniel and Ameri aren't interested in taking equity. Instead, the pair said the want to focus on building a community of creators and tech entrepreneurs. There's no formal application, though interested founders and creators can reach out to Ameri via Twitter to join. The two say they are flexible about how long creators or founders can stay in the house. After experimenting with co-living, Rocketship House's founders said they're pivoting toward a model that will instead seek to foster a digital community and provide a physical workspace.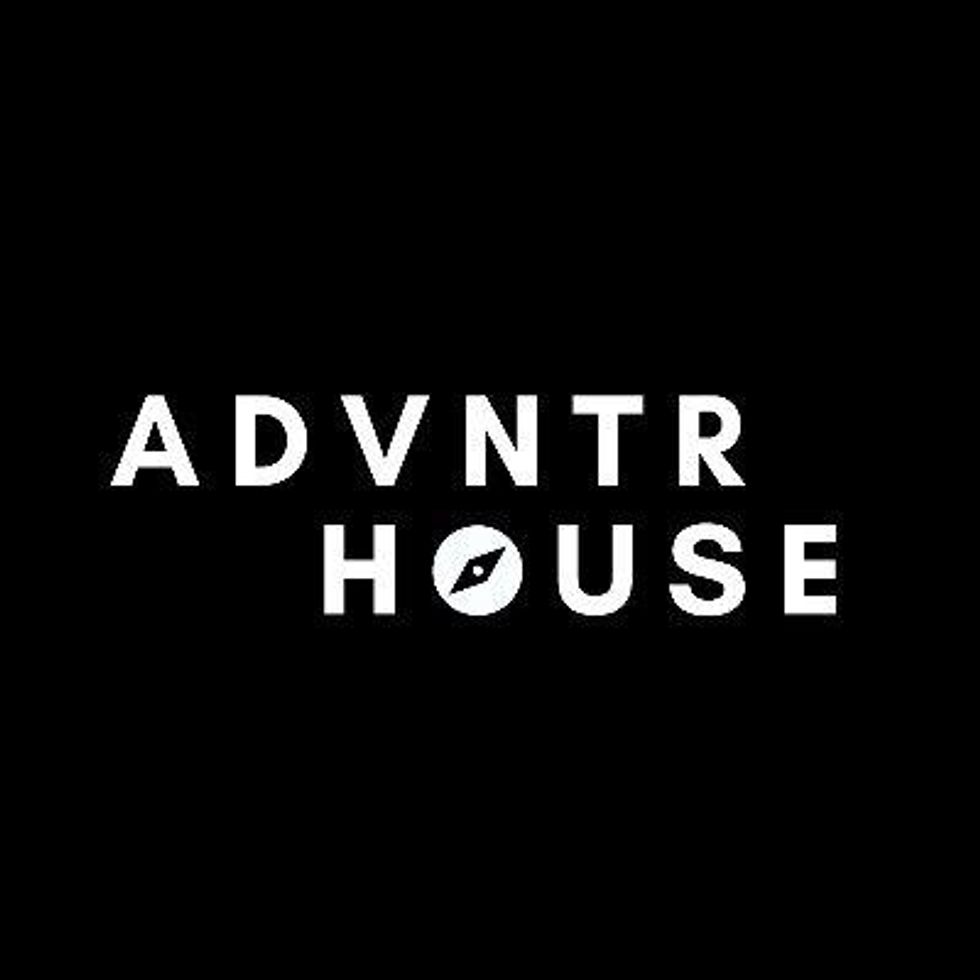 Advntr House was created by the co-founders of a college party app Dive.Chat, Michelle Fang and Kyle Brastrom. Its Gen-Z cohorts have served as founders of a wide variety of consumer, healthcare, fintech and media startups.
"A majority of the people that have entered ADVNTR House have either quit their full-time job, ended a relationship of over a year or dropped out of college," Brastrom said, "People kind of come into the house and then realize 'wow, there's so much opportunity out there'."
Participants live in ADVNTR's Melrose home, but the group also travels to destinations like Big Bear, California and Arizona. Every cohort shares the expenses and collectively develops the group's activities. There's a formal application and interview process to join ADVNTR. The cohort program lasts about eight weeks.
Fang and Brastrom organized L.A. Tech Week, a collaboration with other tech houses including House.ai, Launch House and Together Casa, a real estate startup organizes co-living houses for tech entrepreneurs, creators and other interest-focused communities.
Know of other startup houses around Southern California? Let us know!
Tucked away in Redondo Beach is a spacious Spanish-style mansion, complete with a majestic common area, stained glass windows that flood each room with light and a Spanish-tiled hot tub that glows under string lights on the mezzanine. In nearly each room hangs a sign: Brazen Bio.

Brazen Bio, an incubator program with logo borrowed from the 'parental advisory' sticker affixed to profanity-laced CDs, has a mission: to help scientists become CEOs.
Shawn Carbonell co-founded it, inspired by his own experience building a startup. Burned by the venture capital system, he wanted to create a place where other scientists could learn how to master that system.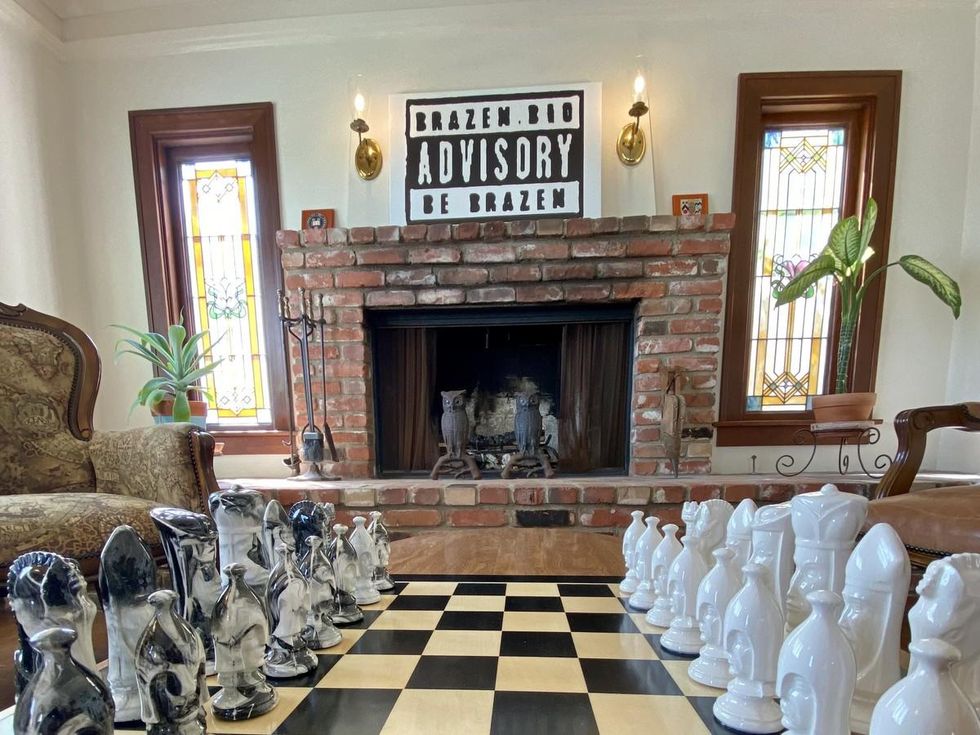 Carbonell started OncoSynergy, a company to develop a drug to treat brain cancer, after spending 15 years in academia intending to become a neurosurgeon. Though the drug was intended for a niche market of patients, he said the venture firms he worked with tried to push him toward the much larger market for lung cancer or breast cancer drugs, which could mean bigger returns for them. After seven years, a chance meeting with a venture capitalist helped him gain funding for the company's Series A round and launched it into clinical trials. Now, that drug is being tested on humans before it goes to the FDA for approval. He said he wanted to use his success to help others.
Carbonell started working on Brazen Bio in March. He and his co-founder Brent Witgen, an expert in drug filings, incorporated the company in May.
"Getting out of academia requires a certain brazenness, if you will," Carbonell said, referencing the house mantra, "Be brazen."
Shawn had long been trying to convince Witgen to work with him — first at his neurosurgery residency, then his oncology startup. The pair, who have long been friends, came up with idea over many talks and quickly crowdfunded $280,391 through Wefounder.
After advertising on social media, they got dozens of applications for its 12-week incubator program. This first cohort, which starts in mid-October, includes four startups. For three months, they will have 24/7 access to lab space at the Lundquist Institute to build out their products, meetings with mentors and venture capitalists in the industry, and housing at the Brazen House.
Brazen Bio declined to name the four companies, but said they span from diagnostics to the microbiome to antibiotic resistance.
Carbonell's goal is to help scientists like himself become CEOs, breaking a longtime paradigm that relegates those who discover a new company's drug or a treatment in its research division, rather than elevates them to chief executive.
There are sometimes good reasons for that. Most bioscience startups are spun out of discoveries made at research universities, and the scientists behind that research are often best suited to oversee the science part of the startup once it gets venture capital funding.
Being a CEO, especially at an early-stage bioscience startup, requires extensive knowledge on how to raise capital and budget for unforeseen events, as well as tiptoe through painstaking FDA regulations. It's a full-time job, and most scientists can't focus on research while also trying to figure that out. Scientists often also have to commit to stepping back from the research world if they want to be CEO, which also entails stepping away from a stable research job at a university and embracing the uncertainty of the startup world.
But Carbonell said CEOs without a science background are more apt to push the founder's vision to the side and focus on profits over patients. He saw this firsthand at OncoSynergy.
"I had to basically fight the consensus of everyone else and maintain my desire to to build this drug for brain cancer patients," Carbonell said.
Venture firms are slowly embracing scientist CEOs, according to Arye Lipman, an investor at the science-focused VC firm MarsBio. Venture capitalists used to be more supportive of having a chief executive with a business background run bioscience startups, but that perspective is shifting as companies that were built organically by the founders see more success. Most recently, Gingko Bioworks, the brainchild of PhD students, went public 13 years after the students spun their research out of MIT. One of the students remained its CEO throughout the process.
"I think there's kind of a cultural shift happening where the concept is sort of that really anyone should be able to start a company and the market will tell whether they're good or bad," Lipman said.
Correction: An earlier version of this post misstated the size of of chess set in Brazen Bio's common room.
From Your Site Articles
Related Articles Around the Web