korvalabs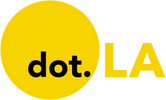 Get in the KNOW
on LA Startups & Tech
X
korvalabs
Llewellyn Cox is making a WeWork for bioscience professionals.
In a building along a hip arts district in Atwater Village, the molecular biologist and venture investor will open his next no-strings-attached lab space where he hopes startups can plant their roots in Los Angeles and help create therapeutics that save lives.
For $4,600 a month, a biotech startup can access a university-grade lab created by Lab Launch, which Cox founded in 2014. The company broke ground on the project Tuesday.
While the concept isn't new, there are few of these lab locations available in Los Angeles. Cox is part of a small group of life science professionals that are trying to bolster the region's biotech economy and prevent budding talent from straying to hubs in San Diego, Boston or San Francisco.
"The way to really build an economy is to start companies and grow companies and keep them here and hire people from here," Cox said. "And that was always a challenge when we were first starting."
Unlike tech upstarts that have humble beginnings in cramped garages or dingy basements, biotech startups need expensive lab equipment to store samples and dispose of biohazard disposal, not to mention cumbersome permitting. The upfront costs can be daunting and often deter would-be entrepreneurs, funneling them into larger companies or university incubators that might take over some patent ownership.
Cox's answer is Lab Launch.
"In the absence of all external incubators, you basically have to jump seat-first into the commercial real estate market while starting up a company, or try to sublease an industrial space in the middle of nowhere and build your own lab, and these are really hard things to do," Cox said.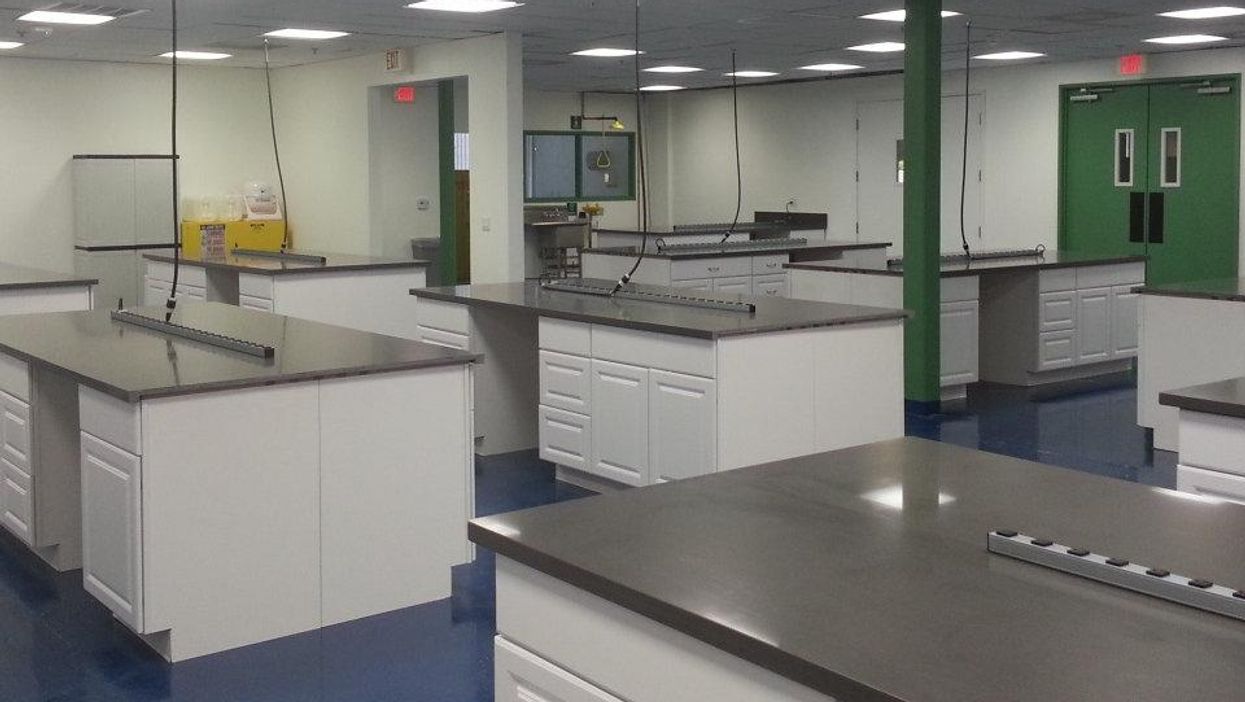 Lab space at Lab Launch's Monrovia location Courtesy of Lab Launch
Stephanie Hsieh runs one of the region's largest trade organizations for life science professionals, but when she first arrived in Los Angeles two decades ago, she couldn't even find a lab to lease for Meditope. The cancer therapeutics startup that she helmed needed a lab where it could store samples and experiment with new therapies. The options were limited, and she moved the company's development to San Diego where there was ample infrastructure in which to innovate.

"I joke that we innovated here and then it moved to San Diego or the Bay Area because there was no reason for it to stick here," said Hsieh, of who heads the Los Angeles' office for Biocom, a San Diego-based trade organization that represents more than 1,400 life science companies.
Los Angeles has thousands of square feet of lab space, much of it backed by universities, private companies and venture capital firms, adding up to thousands of square footage.
Westlake Village BioPartners recently built out a 30,000-square-foot lab space in its new incubator campus in Thousand Oaks for budding startups to use. UCLA's Magnify, a short-term lab space that houses startups, prioritizes companies in which UCLA has intellectual property.
But Lab Launch doesn't look for a stake in the company. These rentable spaces allow startups to maintain independence and control over their intellectual property. And Cox argues it gives the bioscience industry much needed infrastructure.
In 2019, the industry generated $44.2 billion in economic activity, according to a report by Biocom. And the county also received a fourth of all funding the National Institutes of Health allocated to California that year, more than any other county in the state.
"There is a significant opportunity with bioscience to expand L.A.'s innovation economy, nurture homegrown talent and contribute to the long-term economic health of the community and city at-large," said Los Angeles City Councilman Mark Ridley-Thomas, who has spearheaded efforts to build more facilities for the industry.
At the Atwater Crossing Arts and Innovation complex, not far from the Los Angeles River, Lab Launch's 11,000-square-foot space is under construction. It will provide six private lab units ranging from 800 to 3,500 square feet and can be further subdivided based on how many companies join. The labs are near a cluster of hospitals in Silver Lake like Children's Hospital and Kaiser Permanente, a metro stop and a slew of restaurants and coffee shops.
Created by scientists and entrepreneurs, Lab Launch's first space opened in seven years ago in Monrovia. The 11,000-square-foot lab space provides a place where startups can collaborate and experiment. The facility comes with ultra pure water (a common ingredient in the pharmaceutical industry) and freezers made to store samples.
The most common clients are small research and manufacturing organizations that contract with other, often larger, pharmaceutical or biotech companies and focus on specific niche verticals, like creating a singular pharma ingredient over and over again and only need a bit of lab space to do so. These organizations make the development and manufacturing part of biotech and pharmaceuticals cheaper.
KorvaLabs was one of the first companies at Lab Launch's Monrovia facility in 2015 to develop and test performance-enhancing drugs. The company stayed for two years before growing out of it and into another facility in San Dimas. It later worked with and was bought out by COVID-testing company Curative during the pandemic.
"Having these kind of established professionals around makes it a much more supportive and creative environment for those high growth startup companies that need help wherever they can get it," Cox said.
Hsieh already sees it happening.
"Just in the last five years, I'll say we've just seen explosive acceleration and growth," Hsieh said.
The terrifying stories of Italian doctors running low on respirators as COVID-19 patients overwhelmed hospitals inspired Joe Wilson, a partner at bioscience venture capital fund MarsBio, to create a way to quickly fund new coronavirus' vaccines, testing kits and other lifesaving ideas.
Over the last week, the fund launched by Soylent Nutrition co-founder and biohacker Rob Rhinehart, has fielded more than a dozen calls and made connections with startups and scientists that have ideas about how to quickly combat the spread of the deadly virus.

One of those known as Curative Inc., led by Fred Turner, has already set up shop in San Dimas and is now ramping up production of testing kits thanks to the connection.
"The stories felt like they couldn't possibly be real as they were so horrific, and yet they kept coming," Wilson said. "There are crises all the time, but I felt like this is one that we can do something and contribute to."
This week, MarsBio posted a call for proposals to those working on research or an idea that would combat the fast-spreading virus, particularly through vaccine development, public safety and prevention, treatment and operational response. The effort is not a venture fund, rather the group is looking for backers for individual projects that can address the pandemic.
"We think we can have a pretty big impact and we are seeing it already," he said.
The idea behind the group is to vet those ideas that can make the highest impact and then help them get funding — whether it be through grants, government, individuals or other sources like connecting them with operational help.
"Even a million dollars from these sources could have an outsize impact on COVID-19 outcomes," Wilson said.
Earlier this week, Bill & Melinda Gates Foundation announced a $125 million effort with Wellcome and Mastercard to form the COVID-19 Therapeutics Accelerator, to find potential treatments. The firm hopes to tap into that new wave of new funding, as the world scrambles to stem the crisis and businesses search for solutions.

To vet the ideas, MarsBio will be bring on other academics, scientists, epidemiologists, clinicians and people outside the firm's core expertise.
"We take a very science-first lead," said general partner Llewellyn Cox, founder of LabLaunch which helps connect early state companies with lab space.
All the partners are trained scientists and entrepreneurs, noted Cox, who holds a doctorate in molecular and cell biology. And the firm, which backs early-stage bioscience companies in Southern California, boasts deep connections in Southern California's lab community.
Through those contacts, Cox put Curative in touch with KorvaLabs, where the Bay area company is now accelerating production of saliva test kits for the novel coronavirus. And the firm is helping Curative raise $800,000 and bulk up its workforce as the company ramps up their output.
"The best case scenario is we put a lot of time and energy into this, we highlight some really good ideas. It turns out to be less of an impact than you expect," Wilson said. "We don't think that's gonna happen. We think it is going to be bad. Hopefully, we can provide some scientific and some some operational support to make life a little bit easier."