geekwire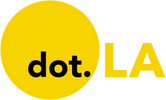 Get in the KNOW
on LA Startups & Tech
X
geekwire
GeekWire Photo / Kevin Lisota
"To all you kids down there, I was once a child with a dream, looking up to the stars," Branson said before unbuckling. "Now, I'm an adult in a spaceship with lots of other wonderful adults, looking down to a beautiful, beautiful Earth. For the next generation of dreamers, if we can do this, just imagine what you can do."
Can Jeff Bezos top that? We'll soon find out. Amazon's founder is set to go even higher as a passenger July 20 on the first crewed flight for his space venture Blue Origin's New Shepard rocket.
On Tuesday, the Federal Aviation Administration issued its formal approval for New Shepard's launch, which will carry Bezos and three crewmates.
On this special episode of the GeekWire Podcast: the dawn of a new era in space tourism, what to watch when the Amazon founder blasts off next week, and what's next for commercial space exploration.
Joining us is longtime space journalist Alan Boyle, GeekWire contributing editor, who has covered Bezos' space ambitions for years.
Listen above, subscribe to GeekWire in any podcast app, and continue reading for edited highlights from Alan's commentary.
What this launch means for Bezos and Blue Origin: I think that there's a little bit of redemption here, because Blue Origin and Jeff Bezos have been working on this and other projects for a long time. And it's a little bit elusive to see the payoff from all that.
He's working on an orbital class rocket called New Glenn, which has been delayed. Blue Origin competed in a couple of high profile competitions for government contracts from NASA or the US Space Force, and they lost out on those.
So New Shepard is really going to be a signal success, and probably the highest success that Blue Origin has encountered in its more than 20 years of existence. If it works as Jeff Bezos hopes it will … then it is a sign that Blue Origin has actually achieved something having to do with human space flight, high-profile space flight. And if they can turn this into more successes, then Jeff Bezos' vision has a much better chance of coming to fruition.
The personal risk to Bezos: There is a risk of death. That's always the case when you have something that's as explosive as a rocket ship that you're dealing with. It was risky for Richard Branson also, even though that rocket plane has been tested. There are three people who lost their lives in the ground test, and one test pilot died in the course of testing SpaceShipTwo. So it is risky.
Blue Origin's New Shepard spacecraft has an escape system if something goes wrong. During the ascent of the rocket, there is a solid rocket motor that is supposed to light up, and push the passengers to safety, in case an emergency occurs. But it's still rocket science, and there are things that can go wrong. Especially with this flight, I think there's a lot more attention to it, because this is the first one to fly with people on it.
What this month means for space tourism: I think it's a turning point. For a long time, I had talked about the two-year rule in private commercial space flight, that the era when regular folks fly in space always seems to be two years away. But now it's less than two weeks away, perhaps. So I think that's a big deal. It's a big deal for the business of space flight.
Strangely enough, I am feeling like this is just becoming a business, and for people who are well-versed in science fiction and all that, and love Star Wars and Star Trek, maybe it loses a little bit of an appeal, because now, it's just a business, and the filthy lucre is entering into the picture.
I'm of two minds about that. I'm kind of sad that it's no longer science fiction, strangely enough. But I guess the day that we all had been thinking was coming some day down the road is really approaching its dates on the calendar.
This article originally appeared on GeekWire

Shutterstock
340 Amazon workers call out the retail giant's impact on climate change in show of solidarity with fellow employees whose job was threatened after criticizing the company's carbon footprint
Amazon Employees for Climate Justice is pushing the behemoth to accelerate sustainability goals, reach carbon neutrality by 2030 and cut contracts with fossil fuel companies
The Takeaway: Tech workers from Google to Microsoft have been leveraging the tight labor market to pressure their employers to take a stand on political issues from climate change to immigration
Amazon employees are responding to threats of termination for their climate advocacy by intentionally violating the company's corporate communications policy.
More than 340 workers criticized Amazon's contribution to climate change Sunday in a Medium post, violating corporate PR rules that prevent employees from discussing company business without approval. It's the latest example of tech workers leveraging their position as valued assets in a tight labor market to pressure their employers on political issues. Employee activism in the tech industry is creating new challenges for corporations trying to balance business interests with the demands of the employees they've invested heavily in recruiting and retaining.
The advocacy group Amazon Employees for Climate Justice published the statements to show solidarity with two employees who say they were threatened with termination. Amazon's human resources department told the employees their jobs could be in jeopardy if they continued to violate the communications policy by speaking publicly about Amazon's carbon footprint. Amazon says its corporate communications rules are not new but confirmed updating the policy in September and notifying employees at that time.
And that may not go over well with the giant e-commerce's Hollywood wing.
Some of Amazon Studios biggest stars include Rachel Brosnahan, star of the Emmy and Golden Globe-winning "The Marvelous Mrs. Maisel." The actress recently narrated the climate change documentary "Paris to Pittsburgh" on The National Geographic Channel. Other environmentalist stars whose shows stream on Amazon Prime include "Veep's" Julia Louis-Dreyfus and "Big Little Lies" star Laura Dern who told The Los Angeles Times that she's "always been an environmentalist and very involved with Oceana and the [National Resources Defense Council."
The Medium blog post is the activist group's latest escalation of an ongoing pressure campaign. They want Amazon to accelerate its sustainability goals, reach carbon neutrality by 2030, and end cloud computing contracts with fossil fuel companies. The activists co-filed a shareholder resolution at the end of 2018 calling on Amazon to create a climate plan. In 2019, they posted an open letter with thousands of employee signatures calling out the shortcomings of the company's climate-related measures and asking for specific steps to reduce emissions.

"As Amazon workers, we are responsible for not only the success of the company, but its impact as well," said Amazon software engineering Sarah Tracy in one of the statements. "It's our moral responsibility to speak up, and the changes to the communications policy are censoring us from exercising that responsibility. Now is not the time to silence employees, especially when the climate crisis poses such an unprecedented threat to humanity."
Amazon Employees for Climate Justice is part of a broader trend of employee activism occurring in the tech industry. Employees at Google, Microsoft, Tableau, and other tech companies are using their leverage to pressure their employers to take a stand on climate change and immigration. In September, Amazon and Google employees joined the youth-led Global Climate Strike and walked out of work in Seattle and other cities.
The day before the walkout, Amazon CEO Jeff Bezos revealed the company's carbon footprint for the first time and announced new climate actions. Called The Climate Pledge, the initiative set new greenhouse gas emission goals and urged other companies to do the same. Amazon launched a sustainability website to bring previously lacking transparency to the company's environmental impact.
An Amazon spokesperson pointed to The Climate Pledge in response to questions about the employee action planned Sunday. The company plans to use 100 percent renewable energy by 2030 and reach "net zero carbon" by 2040, Amazon said. Amazon encourages employees to share their concerns internally, by submitting questions during the company's all-hands meeting and joining sustainability-focused affinity groups.
"While all employees are welcome to engage constructively with any of the many teams inside Amazon that work on sustainability and other topics, we do enforce our external communications policy and will not allow employees to publicly disparage or misrepresent the company or the hard work of their colleagues who are developing solutions to these hard problems," the spokesperson said in a statement.
Amazon software engineer Weston Fribley said in a statement that the protest does not diminish his colleagues' work on sustainability initiatives.
"We have so much gratitude for their work, and it's so important for us to publicly cheer what our coworkers have accomplished," he said. "But I've spoken with more than one who left that team because the big ideas we need right now did not have the support of leadership. This is not about them, this is about policies that prevent workers from speaking the truth about the entire company's role in the climate crisis."
Rather than a quieting effect, Amazon's efforts to enforce its PR policy have only made employee activists louder. The dispute reached the presidential campaign of Sen. Bernie Sanders, who enlisted the two employees whose jobs were threatened for a social media video.
Amazon's workers are speaking out to say: Jeff Bezos should not be in the business of fossil fuel extraction.

The company's response? Retaliate with threats of firing.

I stand with these employees who are fighting to protect the only home we have. pic.twitter.com/bvgsEH7nHj
— Bernie Sanders (@SenSanders) January 6, 2020
The video features Amazon UX designers Emily Cunningham and Maren Costa discussing their advocacy — and what it could cost them.
"What corporate America knows, what many of us know, is the time is now to transform our energy system away from fossil fuel to energy efficiency and sustainable energy," Sanders said in the video. "What we need is a strong grassroots movement protesting and saying that the future of this country is with other sustainable technologies."
This story first appeared on Geekwire.
Four years ago, I moved back to Los Angeles, my hometown. I'd spent the previous 15 years running a startup in Seattle (Zillow) and the five years before that at my prior startup in San Francisco (Hotwire). After almost 20 years away, it was time to come home.
Both San Francisco and Seattle have well-deserved, global reputations for innovation. Their tech scenes are robust, and I was proud to have played an active role in each of them as a founder, angel investor, mentor to other startups, and tech exec. But L.A.?
When I came back to L.A. in 2016, I was blown away by all the innovation that was happening here. We had great companies here: Snap, Tinder, Bird, Cloud Kitchens, and many more. But the innovation and entrepreneurial spirit was much more widespread than I suspected. After I moved back, I reconnected with many old friends and started to plug into the tech and startup scene. I advised entrepreneurs, met with VCs and invested in some companies, which gave me incredible insight to the diversity of companies being started here, and the spirit of the people innovating here.
I found that L.A. has all the ingredients necessary for a vibrant tech and startup ecosystem: angel investors, early- and late-stage VCs, private equity, unicorns, big exits, public companies, and great universities. In short, there was much more going on in L.A. tech than I expected.
The tech and startup scene in L.A. is geographically spread out (from Venice and Santa Monica to the west, to downtown L.A. and Silver Lake to the east; from the north San Fernando Valley to El Segundo to the South), and is spread across so many industries (aerospace, gaming, ecommerce, AdTech, FoodTech, media, and more). Because of its breadth and diversity, no one seemed to have a good handle on the size and scope of the overall L.A. tech scene. There was no town crier to unify the community and to shine a light on it. In short, the missing ingredient was journalism.
That's where dot.LA comes in. We are a news and events company with a mission of shining a light on the innovation in the L.A. startup and tech community.
We're inspired by Geekwire in Seattle and TechCrunch in the Bay Area -- both fantastic sources of journalism and essential parts of their communities. We're also inspired by the great outlets that cover the entertainment industry. In fact, our editor-in-chief comes to dot.LA from Variety.
I can't think of a better time to launch dot.LA. The 2020s are going to be an explosive decade for our city and its business community. I predict that in 2030, we'll look back and say the 20s were to L.A. as the '00s were to San Francisco: a decade that changed everything, and redefined how people across the world look at our city. We are already home to companies operating at the fascinating intersections of tech, fashion, entertainment, pop culture and media. That's distinctly L.A., and it's only going to grow. One of the first tasks of the editorial team at dot.LA was to conduct a census of the size and scope of the tech scene here, and we were impressed by what we found. We identified over hundreds of tech companies and startups covering dozens of subsectors of tech, with hundreds of thousands of employees across Los Angeles. As I said, there's more here than most people realize!
dot.LA will be here to chronicle it all. Our newsroom is already staffed with 7 incredible reporters from places like The Wall Street Journal, the Associated Press, the Los Angeles Times and NPR. With more reporters dedicated to covering Los Angeles startups and entrepreneurship than any other news outlet, dot.LA's reporting team will tell the stories of great L.A. startups and tech companies.
I hope dot.LA can play another important role as we enter this new decade. At this moment, L.A. has a distinct advantage. We can go into this decade with our eyes wide open, and we can make intentional decisions about our values. We can create a shared culture that will see us through and beyond that explosive growth. We can learn from the other start-ups hubs that came before us, and ensure we don't make the same mistakes. We can -- and should -- prioritize diversity, equity and inclusion at the beginning of our growth, when it can become ingrained into how we run our businesses.
L.A. is hungry for dot.LA. When my co-founder and dot.LA CEO Sam Adams started to fundraise for the project, the interest was immediate. Around 100 people and companies in the L.A. tech scene have invested in our $4 million seed round. We have funding from traditional VCs, but also from a diverse base of companies and individuals. The L.A. Dodgers and Snap, Inc., are investors, as are entrepreneurs and executives from dozens of leading L.A. tech companies. You can see a full list here.
We are at the beginning of an incredible story. I'm happy that dot.LA will be here to cover it.