climate change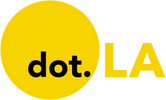 Get in the KNOW
on LA Startups & Tech
X
climate change
This is the web version of dot.LA's daily newsletter. Sign up to get the latest news on Southern California's tech, startup and venture capital scene.
What if we simply…stopped building new gas stations? That's the gist of a new idea from Los Angeles City Councilman Paul Koretz.
A ban? So serious! Even radical. Depending on whom you ask, it's either brilliantly forward-thinking or outrageously irresponsible.
In reality, it's probably neither. Let's do some back-of-the-envelope math and I'll explain why.
There's really no demand for new gas stations. It seems the free market has known this for a long time: The number of gas stations in California increased by only 5% between 2010 and 2020, and the numbers have actually fallen slightly from their peak in 2016.
In other words, we're already not building new gas stations. Koretz is offering a solution to a problem that doesn't exist. The City Council is aware of this, of course, but argues that the phase out makes a statement about Los Angeles' commitment to climate, which is undeniably world-leading.
But if the ban does accomplish one thing it's opening the door to a discussion about what to do with these properties. So off we go.
So what would a bold political statement actually look like?
Let's first examine how the demand for gas stations is expected to decrease over the next few decades as EVs become widespread—and then mandatory.
Since 2011, the percentage of new car sales that are battery EVs has risen from 0.5% to 12.8% in California, bringing the state to a total of 563,070 light-duty EVs on the road. Whether this equates to a 12% decline in demand for gasoline is a trickier question. But that should start to change rapidly as EV adoption continues to accelerate. With the state mandating that all new vehicle sales be electric by 2035, we can assume that by roughly 2050 nearly every car on the road will be electric, since the average lifespan of a new car is 8-12 years.
"We've been hearing for years that EVs are going to reach price parity with internal combustion engine vehicles in the next two or three years," says Andy Shrader, director of environmental affairs, water policy and sustainability for Paul Koretz. "Once that happens, particularly with the high cost of gas, where is demand for gas cars gonna go? Probably in the toilet."
Still, details from the Council for what's going to happen to these properties remain scant.
For one thing, cleanup is going to be a major issue. Gas stations are notorious ecological problems known as brownfields. According to the EPA, a brownfield is a site that may be difficult to expand, redevelop or reuse due to pollution or contamination.
"Of the estimated 450,000 brownfield sites in the U.S., approximately one-half are thought to be impacted by petroleum," the agency says, "much of it from leaking underground storage tanks (USTs) at old gas stations. These sites blight the surrounding neighborhoods and threaten human health and the environment."
The city is weighing these exact issues and working on policy initiatives to ease the transition, Shrader says. Part of the problem, he adds, is that forecasting the rate of EV adoption is tricky: Supply chain constraints, changing economic incentives at the federal level and the larger macroeconomic climate are all throwing wrenches on both the supply and demand side, making it difficult to predict exactly how gasoline demand will be impacted.
"What is the curve of [EV adoption]?" asks Shrader. "We want to make sure that the arc of that transition meets demand, right? That's kind of the delicate balance we're trying to achieve."
A seemingly obvious solution is to convert old gas stations into level 2 or level 3 fast charging stations, and many will surely go that route. But charging an EV takes significantly longer than filling up a gas tank (for now), and chargers may be more effective if they're placed at offices, restaurants or retail areas.
People will also be able to charge at home, meaning the eventual demand for public recharging stations may be significantly lower than our current gas station needs. But, as Shrader notes, this creates its own issues.
"If people charge at their residences, then we've got the problem of increasing demand at a time when we've got less energy available from the sun," he says. "We need to upgrade the whole electric power grid."

No one ever said tackling climate change would be easy. While banning new gas stations probably doesn't get us much closer to that goal, at least Los Angeles isn't building more, or trying to ban EV charging stations unless they also offer gas. dot.LA will have more details for how the city manages this transition as they emerge.
"This is the beginning of a longer conversation," says Shrader. "The motion directs city staff to figure out how the city can do this. The specific details will come in the staff report and the Council will react and give direction." — David Shultz
Courtesy of Xos and Rivian
The world of electric vehicle startups remains a rollercoaster of uncertainty. This week, we saw news from two of Southern California's biggest names in the space with radically different announcements.
Let's start with the good: At Rivian, a tweet from CEO RJ Scaringe suggested that the company was back on pace to hit its production targets of 25,000 vehicles this year.
\u201cSupply chain and production are ramping! We just announced production of 4,401 vehicles for Q2 bringing our cumulative total since start of production to 7,969 \u2014 keeping us on track to reach our year-end goals. Thank you to our team & suppliers.\u201d

— RJ Scaringe (@RJ Scaringe) 1657112781
So what do I feel when I see a tweet like this?

A cautious optimism? Yes, but wrapped in a skepticism that the company has been wrong so many times before. This is a company that has historically failed to hit targets. Earlier this year supply chain and inflationary woes forced the company to raise prices on several of its vehicles earlier this year, which led to a shareholder lawsuit, some eventual backtracking, an apology, a stock slide, etc. They very well may turn the corner, and this news (among other things) is encouraging, but call me when that 25,000th car rolls off the line.
On the other side of town, electric trucking company, Xos, announced that it would lay off 8% of its staff according to reporting from Business Insider. This is a company that went public via SPAC merger on August 20, 2021 in a deal valued at $2 billion and has subsequently seen its stock lose nearly 80% of its value. According to the report, yesterday's bad news is attributable to a cash shortage and "slowing macroeconomic growth." It's a common refrain for many startups across the nation: Inflation prompts the Fed to raise interest rates; investors get skittish; suddenly VC cash is hard to come by and profitability becomes more attractive than growth at all costs.
The whole EV space is an absolute rollercoaster, but it's a roller coaster where you're blindfolded and half the track may or may not exist in front of you. One minute you're building momentum and the next minute your supply of door handle computer chips that you're importing from Taiwan dries up without warning. Why car doors need computer chips is a great question, but we'll leave that discussion for another time.
Why we need EVs, generally, is a much easier question, and its answer also partially explains why the sector (and the world) is so rife with uncertainty. Climate change is one of those rare problems that undermines its own solution: We need new technology to solve climate change, but climate change is stymying our ability to create that technology. Not every flood, heatwave, disease, or humanitarian crisis is directly attributable to climate change (you'd have a tough time convincing me that the Russian invasion of Ukraine is, at its core, a climate issue) but climate change makes flooding, heatwaves, zoonosis and civil strife more likely. And, as a result, at a time where societal cohesion is more critical than ever, it seems like the amplitude of uncertainty in business has never been higher.
Because we waited until the eleventh hour to start addressing it, climate change has become a pressure cooker on business. Mitigating its impacts requires that many things all happen simultaneously. It's not enough to decarbonize the grid and convert cars to electric. We also need carbon capture, sustainable aviation fuels, a new way to make cement and a battery technology revolution. All at the same time. And any hiccup or setback means that the uncertainty we're fighting to protect against grows.
And because the threats are so existential and multivariate it's hard to imagine any CEO being able to anticipate them. Nobody saw COVID coming, not really. Not with the temporal acuity to steer a startup around the pothole. The other day my friend bought a bunch of Rivian stock. When I asked him why, he told me that he likes that they actually have cars on the road. Now, my friend is an idiot for a variety of reasons, but when it comes to betting on EV startups, actually delivering cars to consumers may be as good a tea leaf as any.
From Your Site Articles
Related Articles Around the Web
Amazon fired two highly visible employee activists who regularly criticize the company's position on climate change and conditions inside its fulfillment centers. The employees were terminated for "repeatedly violating internal policies," an Amazon spokesperson said.
User experience designers Emily Cunningham and Maren Costa, two leaders of the Amazon Employees for Climate Justice group, were let go Friday. They helped form the organization inside Amazon over a year ago.
Amazon has fired at least three employee activists this month who criticized the company's response to the coronavirus pandemic. The third employee, Christian Smalls, organized a walkout at a New York fulfillment center calling for broader safety precautions after several of his coworkers tested positive for the virus. Amazon says Smalls was fired for breaking quarantine, a claim several U.S. senators dispute. The string of firings come as Amazon faces immense pressure to keep up with a surge in orders and criticism for its handling of the crisis.
"We support every employee's right to criticize their employer's working conditions, but that does not come with blanket immunity against any and all internal policies," an Amazon spokesperson said. "We terminated these employees for repeatedly violating internal policies."
Cunningham spoke during Amazon's annual shareholder meeting last year, addressing CEO Jeff Bezos directly and calling on the company to implement a more aggressive strategy for reducing its carbon footprint.
After Amazon Employees for Climate Justice began agitating, Amazon unveiled the size of its carbon footprint for the first time and launched the Climate Pledge, programs the company says were already in the works before the activist group formed. The initiative is a promise to reach carbon neutrality by 2040, 10 years ahead of the deadline set by the Paris Agreement. Cunningham and her peers continued to push for broader environmental reforms.
More recently, Cunningham and Costa have been critical of conditions inside Amazon's warehouses, where a growing number of COVID-19 outbreaks have put the company under a microscope. Both said they would match donations up to $500 to support warehouse workers who choose to stay home to avoid exposure to the virus.
I'm matching donations up to $500 to support my Amazon warehouse worker colleagues. "The lack of safe and sanitary… https://t.co/sMJYGuLPQo

— Emily Cunningham (@Emily Cunningham) 1585294645
Amazon is rolling out temperature screening across its warehouses and Whole Foods grocery stores to identify workers who may be ill. The company says it has implemented 150 other process changes to keep workers safe.

"Amazon is focused on protecting the health and safety of our employees while continuing to serve people who need our services more than ever," the company's COVID-19 website says. "Our employees are heroes helping people get the products they need delivered to their doorsteps, products they might not otherwise be able to get while maintaining social distancing."
Amazon fired me and @marencosta. As Mary Oliver wrote, "oh! how rich it is to love the world." It's a gift to be… https://t.co/NZV1PJYcgH

— Emily Cunningham (@Emily Cunningham) 1586850671
Before the firings, Amazon Employees for Climate Justice sent out an invitation asking Amazon warehouse and tech workers to join a webcast discussion of the COVID-19 situation. Cunningham, Costa, and celebrity activist Naomi Klein plan to host the virtual event. Costa said Amazon deleted emails about the webcast in a statement released by Amazon Employees for Climate Justice.

"Why is Amazon so scared of workers talking with each other? No company should punish their employees for showing concern for one another, especially during a pandemic," Costa said in the statement.
Earlier this year, Amazon warned Costa and Cunningham that they could be fired for violating the company's external communications policy. Hundreds of employees responded by publicly criticizing Amazon in defiance of that policy. Cunningham and Costa discussed the threat of termination in a campaign video for Sen. Bernie Sanders.
In addition to scrutiny, Amazon is fielding a huge spike in demand for its products and grocery delivery services as thousands of people stay home to avoid exposure to COVID-19. The company appears largely immune to the economic headwinds plaguing so many other businesses. Amazon stock reached an all-time high Monday, hitting a record price of $2,262/share and eclipsing a previous mark set in February. The company has hired 100,000 new warehouse workers since the crisis began and plans to add an additional 75,000.
This story first appeared on GeekWire.