space race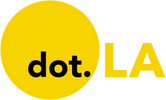 Get in the KNOW
on LA Startups & Tech
X
space race
(Jeff Bezos via Instagram)
AN HORN, Texas — It's T-minus 1 day for Amazon founder Jeff Bezos' suborbital spaceflight, and he feels fine.
On Tuesday, the world's richest individual is due to take a ride on the New Shepard spaceship built by his Blue Origin space venture.
"People keep asking me if I am nervous," Bezos said today on "CBS This Morning,"during an interview that also included his three crewmates. "I am not really nervous. I am excited. I am curious. I want to know what we are going to learn."
All four soon-to-be spacefliers seemed in good spirits as the faced the camera in their flight suits.
"We've been training," Bezos said. "This vehicle is ready, this crew is ready, this team is amazing. We just feel really good about it."
In a video clip that Bezos posted to Instagram, the foursome could be seen checking out a mockup of the New Shepard capsule they're due to ride above the 100-kilometer (62-mile) space boundary at Blue Origin's Launch Site One near Van Horn.
Kevin Sprogue, who will serve as a launch-pad guide for the crew, conducted classroom sessions as well as practice sessions in the full-scale simulator, which is called the Tortoise in honor of Blue Origin's slow-and-steady spaceflight strategy.
"How are you guys doing?" Sprogue asked at one point.
"I literally have had goosebumps since I stepped in," Jeff Bezos' brother and crewmate, Mark Bezos, replied. "They haven't gone away."
The crew will be stepping into the actual space-ready capsule, known as the RSS First Step (with RSS standing for "Reusable Spaceshlp"), about 45 minutes before Tuesday's liftoff. Launch is scheduled for 8 a.m. CT (6 a.m. PT). Blue Origin's websiteis set to stream video coverage of the countdown and the roughly 11-minute, up-and-down flight starting at 6:30 a.m. CT (4:30 a.m. PT).

There's no pilot per se. The New Shepard capsule and its booster are designed to operate autonomously, and there's a rocket-powered escape system to push the capsule away from the booster if an emergency occurs during launch or ascent.
"Personally, I can't wait for liftoff," Mark Bezos said during the CBS interview. "Just the rumble of the engine and that acceleration — I can't wait to see what that's going to feel like. I'm really excited about that. And I'm not going to lie, I'm going to be pretty excited when I hear those parachutes open, too."
In between, the Bezos brothers and their crewmates — Dutch student Oliver Daemen and aviation pioneer Wally Funk, who are due to become the world's youngest and oldest spacefliers — will experience a few minutes of weightlessness at the top of the ride.
For a research project in the early 1960s, Funk went through the same training that the Mercury astronauts experienced. But the training couldn't provide a minutes-long dose of zero-G in the actual space environment. Now the 82-year-old says she's looking forward to being "able to do somersaults, and tumble and do anything that I've wanted to do."
Daemen said he hasn't been getting much sleep since joining the crew last week. The 18-year-old had been signed up for a later spaceflight, but is taking the place of a $28 million auction winner. Blue Origin said the high bidder had to defer the flight due to a scheduling conflict, and Daemen agreed to fill in.
He took his lead from Bezos on the excited vs. nervous question: "I think the excitement just overtakes the nervousness," Daemen told CBS.
This will be the first crewed flight for Blue Origin's New Shepard suborbital launch system, which has gone through 15 uncrewed tests over the past six years. Blue Origin is already signing up customers for follow-up flights, including two crewed missions scheduled for later this year. Ticket prices are being negotiated confidentially, but they're thought to be in the range of hundreds of thousands of dollars, or even millions of dollars.
At the same time, Virgin Galactic is in the final stages of its own flight test program, with an eye toward taking on commercial passengers for suborbital space trips starting next year. Virgin Galactic's billionaire founder, Richard Branson, took a high-profile ride last week.
Yet another milestone in private-sector spaceflight is scheduled for September, when billionaire Jared Isaacman and three crewmates are expected to ride a SpaceX Crew Dragon capsule into orbit for a free-flying mission that Isaacman is paying for.
Update for 9 a.m. PT July 19: Bezos and his crewmates made the rounds at all the morning TV news shows.
On CNN, for example, Bezos noted that some astronauts say seeing Earth from space changes them. "They see the thin limb of Earth's atmosphere, and realize how fragile the Earth is," he said. "They see it's just one planet. I don't know how it's going to change me, but I know it's going to, and I'm excited to find out how."
On NBC, Bezos downplayed the competition with Branson to be the first billionaire to fly his own company's rocket ship into space. "This isn't a competition, this is about building a road to space so that future generations can do incredible things in space," Bezos said.
Here's a roundup of the morning videos:
GeekWire Photo / Kevin Lisota
"To all you kids down there, I was once a child with a dream, looking up to the stars," Branson said before unbuckling. "Now, I'm an adult in a spaceship with lots of other wonderful adults, looking down to a beautiful, beautiful Earth. For the next generation of dreamers, if we can do this, just imagine what you can do."
Can Jeff Bezos top that? We'll soon find out. Amazon's founder is set to go even higher as a passenger July 20 on the first crewed flight for his space venture Blue Origin's New Shepard rocket.
On Tuesday, the Federal Aviation Administration issued its formal approval for New Shepard's launch, which will carry Bezos and three crewmates.
On this special episode of the GeekWire Podcast: the dawn of a new era in space tourism, what to watch when the Amazon founder blasts off next week, and what's next for commercial space exploration.
Joining us is longtime space journalist Alan Boyle, GeekWire contributing editor, who has covered Bezos' space ambitions for years.
Listen above, subscribe to GeekWire in any podcast app, and continue reading for edited highlights from Alan's commentary.
What this launch means for Bezos and Blue Origin: I think that there's a little bit of redemption here, because Blue Origin and Jeff Bezos have been working on this and other projects for a long time. And it's a little bit elusive to see the payoff from all that.
He's working on an orbital class rocket called New Glenn, which has been delayed. Blue Origin competed in a couple of high profile competitions for government contracts from NASA or the US Space Force, and they lost out on those.
So New Shepard is really going to be a signal success, and probably the highest success that Blue Origin has encountered in its more than 20 years of existence. If it works as Jeff Bezos hopes it will … then it is a sign that Blue Origin has actually achieved something having to do with human space flight, high-profile space flight. And if they can turn this into more successes, then Jeff Bezos' vision has a much better chance of coming to fruition.
The personal risk to Bezos: There is a risk of death. That's always the case when you have something that's as explosive as a rocket ship that you're dealing with. It was risky for Richard Branson also, even though that rocket plane has been tested. There are three people who lost their lives in the ground test, and one test pilot died in the course of testing SpaceShipTwo. So it is risky.
Blue Origin's New Shepard spacecraft has an escape system if something goes wrong. During the ascent of the rocket, there is a solid rocket motor that is supposed to light up, and push the passengers to safety, in case an emergency occurs. But it's still rocket science, and there are things that can go wrong. Especially with this flight, I think there's a lot more attention to it, because this is the first one to fly with people on it.
What this month means for space tourism: I think it's a turning point. For a long time, I had talked about the two-year rule in private commercial space flight, that the era when regular folks fly in space always seems to be two years away. But now it's less than two weeks away, perhaps. So I think that's a big deal. It's a big deal for the business of space flight.
Strangely enough, I am feeling like this is just becoming a business, and for people who are well-versed in science fiction and all that, and love Star Wars and Star Trek, maybe it loses a little bit of an appeal, because now, it's just a business, and the filthy lucre is entering into the picture.
I'm of two minds about that. I'm kind of sad that it's no longer science fiction, strangely enough. But I guess the day that we all had been thinking was coming some day down the road is really approaching its dates on the calendar.
This article originally appeared on GeekWire