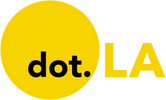 Get in the KNOW
on LA Startups & Tech
X
Maylin Tu
Maylin Tu is a freelance writer who lives in L.A. She writes about scooters, bikes and micro-mobility. Find her hovering by the cheese at your next local tech mixer.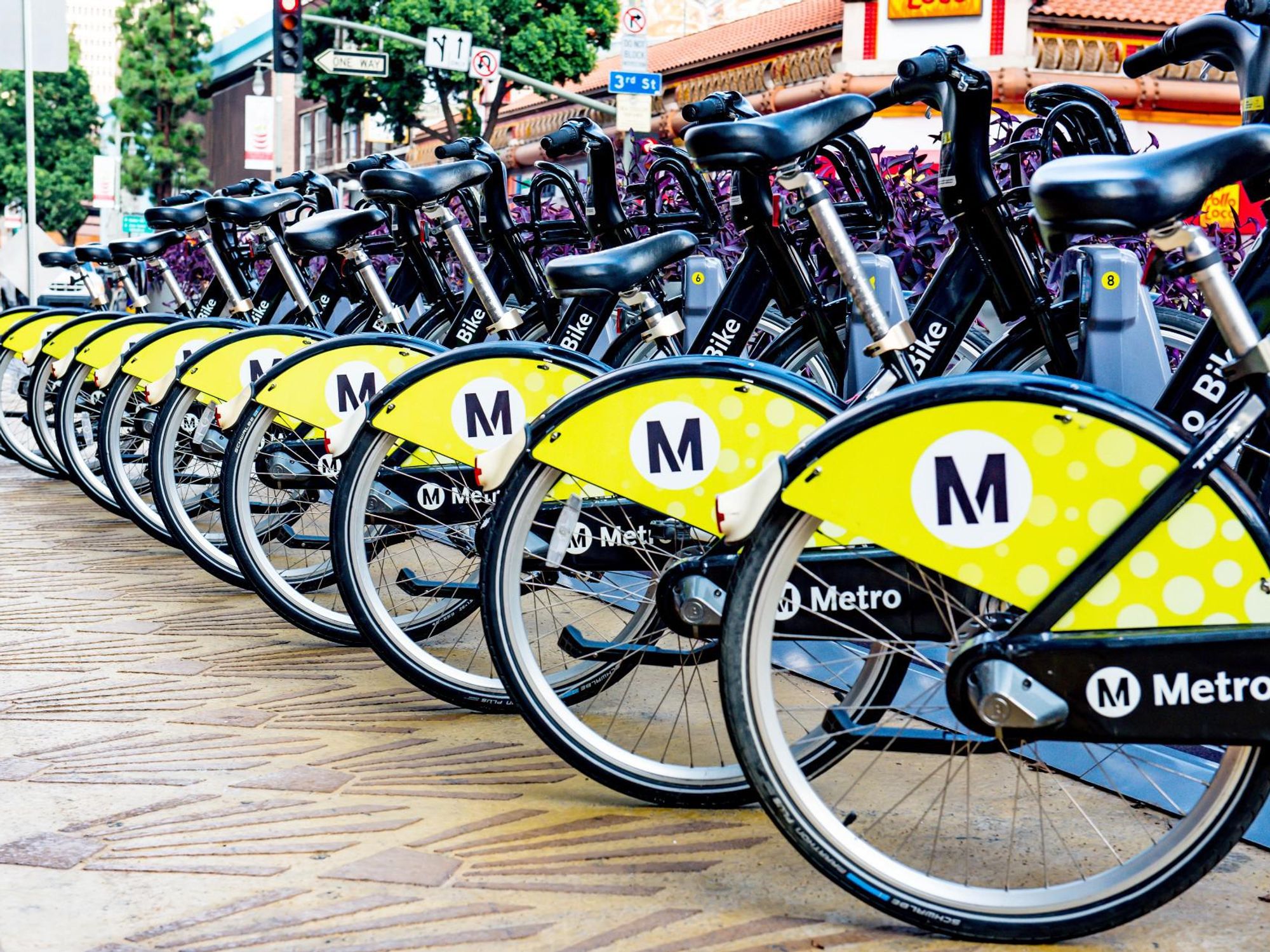 What if you could use the same transit pass to access a bike, scooter, car, train or bus?

L.A. Metro is rolling out a program that will allow users to do just that in South LA starting next summer. The pilot includes a "mobility wallet," an integration with TAP (transit access pass) that enables riders to use the same card to access multiple mobility options in the area.
---
The pilot — the first to put a "universal basic mobility" (UBM) approach into practice in the city — is being rolled out with the help of the L.A. Department of Transportation (LA DOT), Uber Transit, TAP, BlueLA and Curb Mobility.
L.A. Metro announced the news at a workshop at this year's CoMotion LA conference on technology and transportation. .
The pilot is one of the projects funded through a $7 million grant from the California Air Resources Board and will focus on an area roughly bounded by Crenshaw and Alameda and Florence and the 10 in South LA.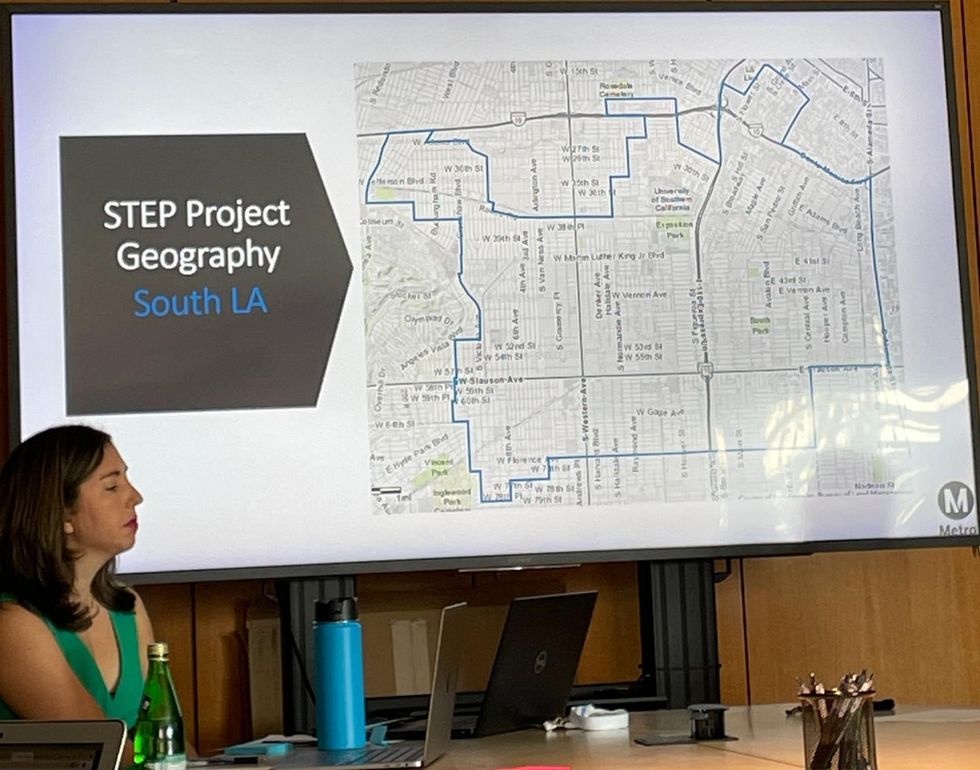 The hope is that offering multi-modal transportation through a single portal will increase transportation equity for some of L.A.'s most vulnerable populations.
"We know that from our community engagement, from our rider surveys, that people sometimes need more flexible services. Sometimes a bus or train is not close enough to where they live or is not fast enough to get them where they need to go to access opportunities," said Avital Shavit, senior manager at Metro's Office of Extraordinary Innovation.
Universal Basic Mobility represents a shift in thinking about transportation — from an amenity to a basic human right.
"Without access to transportation, you can't get a job, keep the job, have access to basic needs for basically a meaningful quality of life," said LA DOT Environmental Affairs Officer Shirin Sadrpour.
Many low-income Metro riders are "unbanked" and "untech-ed," Shavit said. The Mobility Wallet would integrate multiple mobility options — including rideshare, bikeshare, scooters, transit pass and car share — into one payment system on TAP. According to studies, 80% of Metro users have smartphones. The program will purchase smartphones and data plans for the 20% of transit users who don't.
"The emphasis is on outreach and teaching people and meeting them where they are," said Shavit.
Metro is planning to pilot the program with 2,000 eligible users over the course of one year. At the same time, Metro is pushing to double enrollment in its low-fare pass (LIFE) program before it resumes collecting fares in 2022. The agency hopes to piggyback on that outreach effort to reach potential participants for its UBM pilot.
Public transit has traditionally had a "complex relationship" with private sector companies like Uber and Lyft. But through the UBM pilot, Metro hopes it can build a better model for public-private partnership for transportation.
The city already partners with Uber Transit to provide paratransit services for L.A. and also provides free "rescue rides" or coupon codes for a free ride when L.A. buses break down.
Curb Mobility offers hardware and software solutions for the taxi andor ride-hailing industries.
The pilot is set to launch next summer with a beta test phase in the spring. Outreach efforts will begin December 5 at CicLAvia in South L.A.
From Your Site Articles
Related Articles Around the Web
Maylin Tu
Maylin Tu is a freelance writer who lives in L.A. She writes about scooters, bikes and micro-mobility. Find her hovering by the cheese at your next local tech mixer.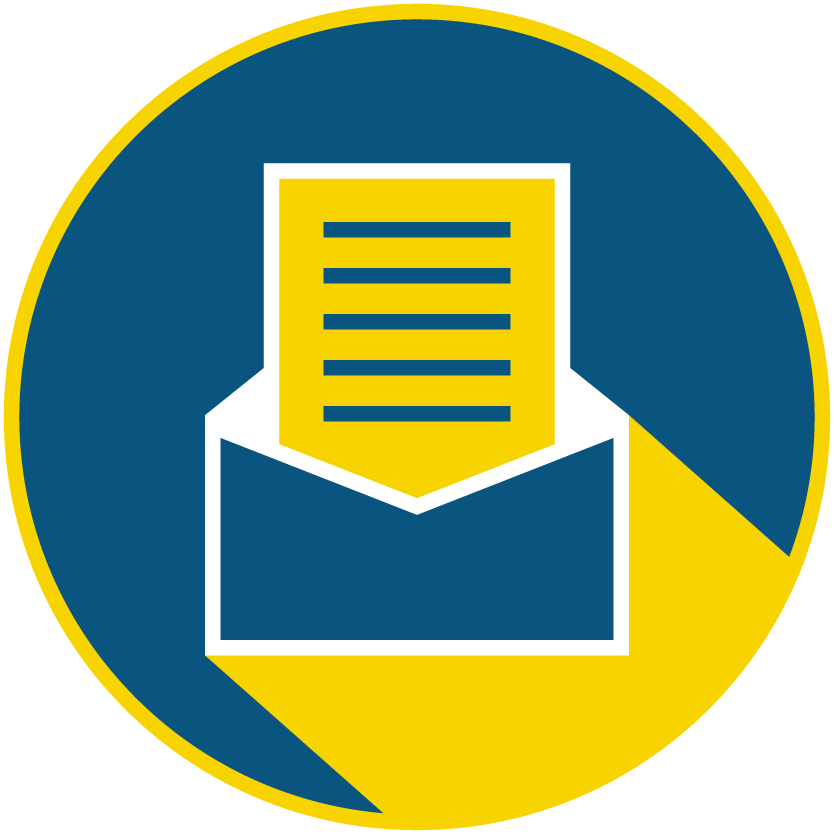 Subscribe to our newsletter to catch every headline.
Christian Hetrick
Christian Hetrick is dot.LA's Entertainment Tech Reporter. He was formerly a business reporter for the Philadelphia Inquirer and reported on New Jersey politics for the Observer and the Press of Atlantic City.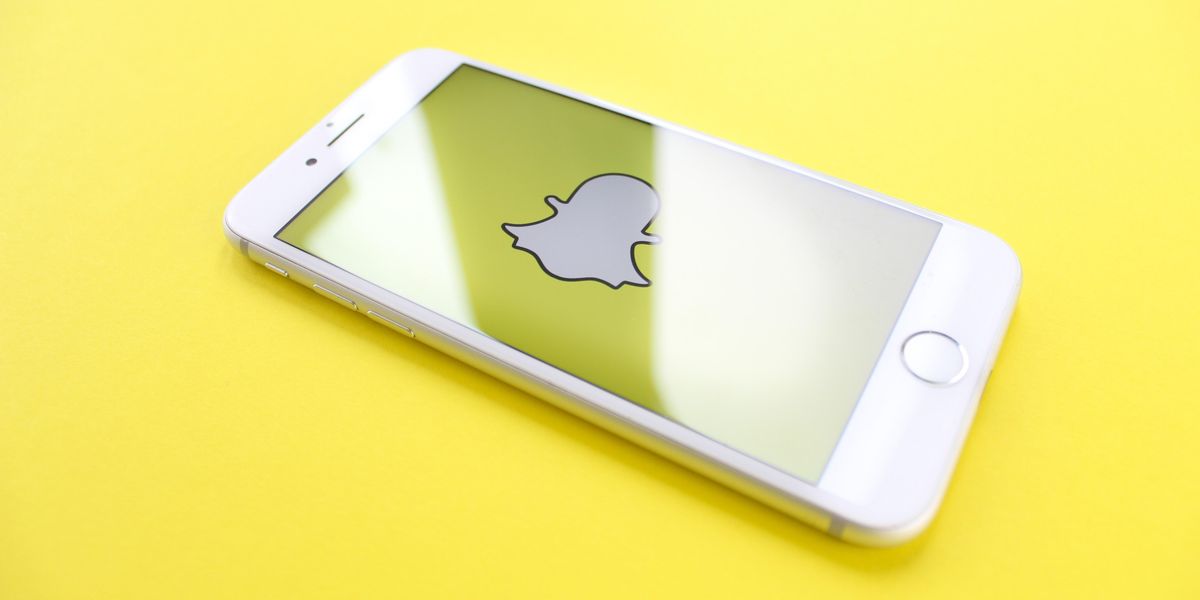 Snap warned on Monday that it will likely report lower-than-expected revenues and profits this quarter—a revelation that sent the social media firm's stock price plunging by 30%.
"The macroeconomic environment has deteriorated further and faster than anticipated," Snap disclosed in a filing with the Securities and Exchange Commission. "As a result, we believe it is likely that we will report revenue and adjusted EBITDA below the low end of our [second quarter] 2022 guidance range."
The Santa Monica-based company was already bracing for another challenging quarter due to economic headwinds like inflation and Russia's invasion of Ukraine, which it said have harmed the digital advertising market. Snap, which generates virtually all of its revenue from ads, is also still grappling with Apple's decision to restrict how users are tracked on mobile devices.
As a result of the gloomy outlook, Snap is set to slow down on hiring. The company now plans to hire another 500 new employees through the end of this year, compared to the 900 employees who have already accepted offers this year and the 2,000 people it added over the last 12 months, according to The Verge, which cited a memo from Snap CEO Evan Spiegel.
"Our most meaningful gains over the coming months will come as a result of improved productivity from our existing team members," Spiegel wrote in his note to staff.
Snap's shares subsequently fell more than 30% in after-hours trading, to $15.71 as of 4:45 p.m. Pacific Time. The company's stock closed Monday's trading at $22.47—down 52% since the start of this year and 73% off its 52-week high in September. (Disclosure: Snap is an investor in dot.LA.)
Christian Hetrick
Christian Hetrick is dot.LA's Entertainment Tech Reporter. He was formerly a business reporter for the Philadelphia Inquirer and reported on New Jersey politics for the Observer and the Press of Atlantic City.
Kristin Snyder
Kristin Snyder is an editorial intern for dot.la. She previously interned with Tiger Oak Media and led the arts section for UCLA's Daily Bruin.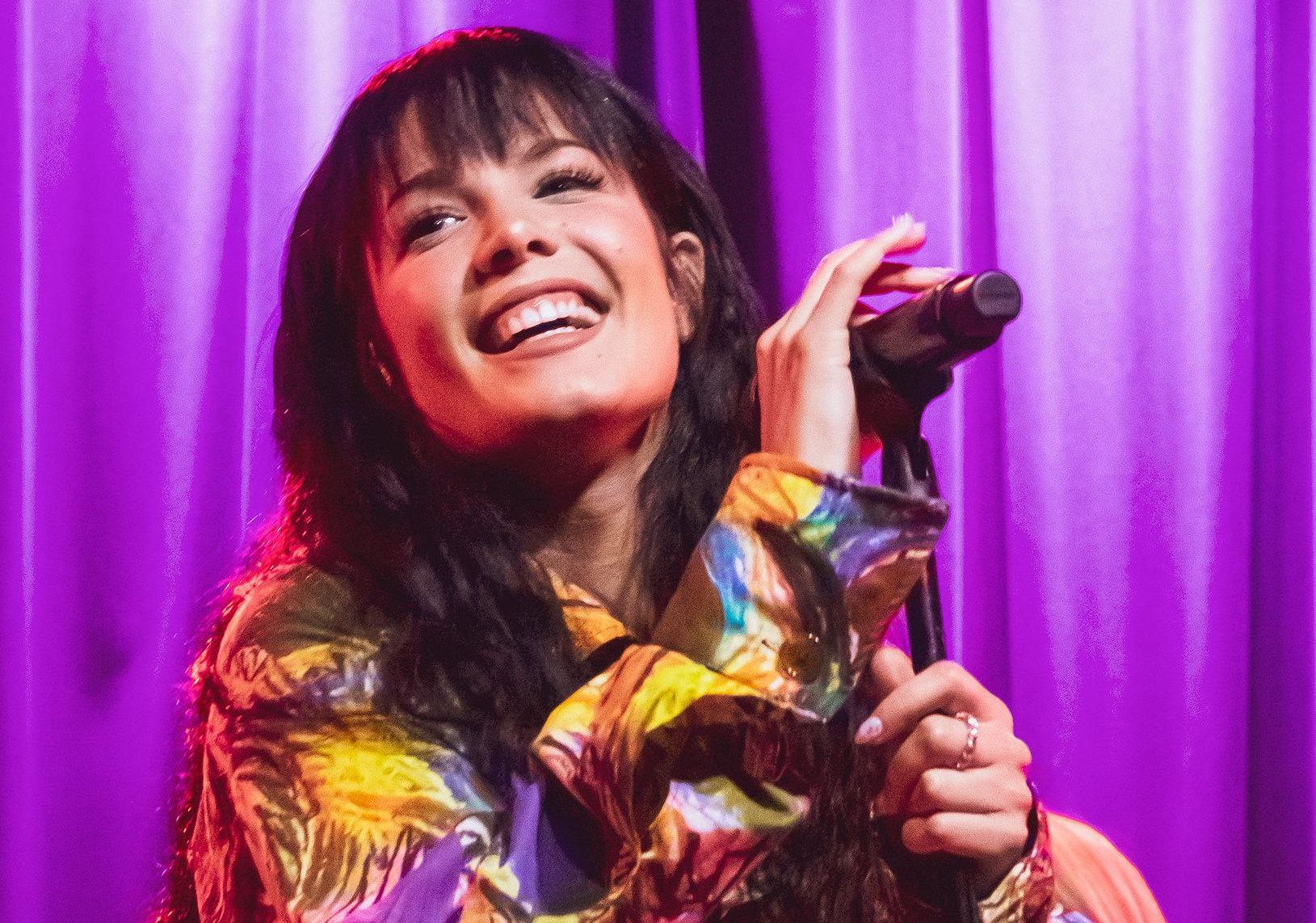 The singer Halsey has claimed that their record label is requiring TikTok momentum before letting them release new music, in comments that draw attention to the video-sharing app's growing influence over the music industry.
In a TikTok video released Sunday, Halsey claimed the Astralwerks-Capitol label will not allow them to release their latest song until "they can fake a viral moment on TikTok." Halsey played the song in the background as they said that "basically every artist these days" is stuck waiting for TikTok virality as they plan music releases. In a subsequent series of Tweets, Halsey said that their TikTok video ironically going viral has not yet resulted in a release date, despite the song having been ready for a month.
The response has ranged from people viewing the video as a disingenuous marketing scheme meant to gain sympathy to others expressing support for the musician.
"Our belief in Halsey as a singular and important artist is total and unwavering," an Astralwerks-Capitol rep told Variety. "We can't wait for the world to hear their brilliant new music."
Other musicians have recently expressed similar complaints. Ahead of Adele's 2021 album, the singer said she shot down her team's request to share her new music on TikTok. But few in the industry have Adele's reach, and artists like Florence Welch, Ed Sheeran and FKA Twigs have all taken to TikTok at their labels' behest.
In April, Lizzo released her latest single "About Damn Time" on TikTok with an accompanying dance; the audio has since been used in over 1 million videos on the app, while the song made it to no. 9 on the Billboard Hot 100 chart. Other music artists are using TikTok stars to promote their material, with singer Harry Styles tapping influencer Brittany Broski to take over his social media ahead of his recent concert.

As artists can now grow their audiences on social media without relying on traditional mainstream media, it's clear that TikTok has disrupted the industry. Take Lil Nas X, who used the app to promote "Old Town Road" and was up for five Grammy awards this year. On occasion, a short singing clip can even lead labels to sign new artists, as was the case with Australian singer Peach PRC.
A viral moment on TikTok can also take an unknown song or music project to new heights. "The Unofficial Bridgerton Musical," a passion project started on the platform, beat theater legend Andrew Lloyd Webber to take home a Grammy earlier this year. Having bought the rights to Universal Music Group's catalog and launched a platform that would allow artists to monetize their music uploaded to the app, TikTok is certainly leaning into its industry impact.
Related Articles Around the Web
Kristin Snyder
Kristin Snyder is an editorial intern for dot.la. She previously interned with Tiger Oak Media and led the arts section for UCLA's Daily Bruin.
Samson Amore
Samson Amore is a reporter for dot.LA. He previously covered technology and entertainment for TheWrap and reported on the SoCal startup scene for the Los Angeles Business Journal. Samson is also a proud member of the Transgender Journalists Association. Send tips or pitches to samsonamore@dot.la and find him on Twitter at @Samsonamore. Pronouns: he/him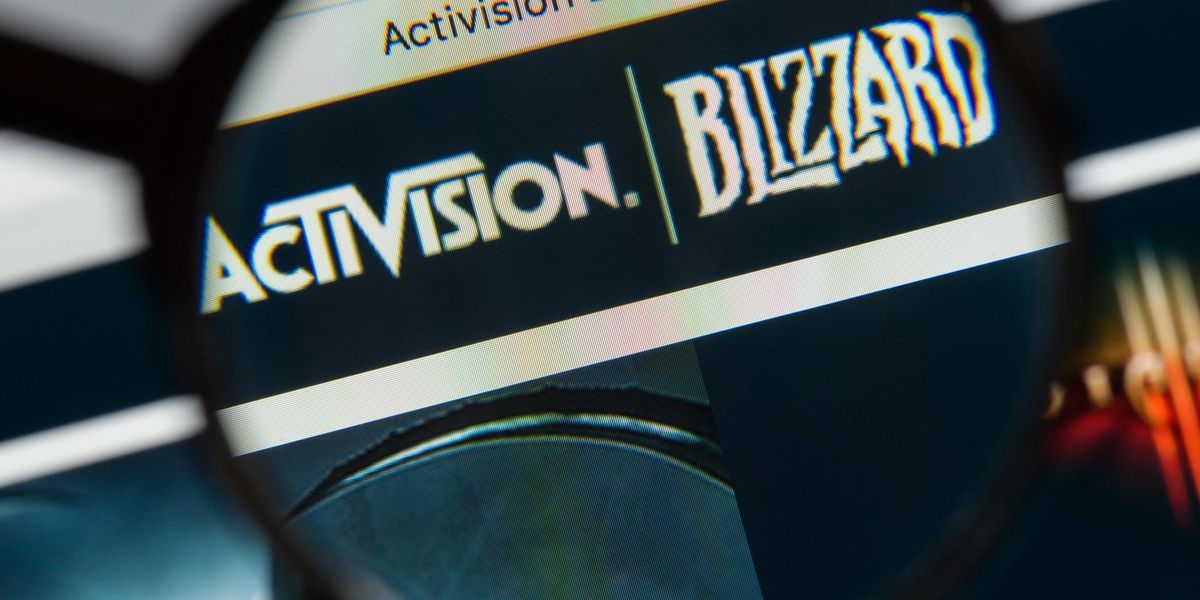 Activision Blizzard Logo Under Microscope
Workers at Activision Blizzard subsidiary Raven Software won their labor union vote today—a move that certifies the first union at a major video game publisher in the U.S., and one that could potentially transform the Santa Monica-based game developer that Microsoft is paying $69 billion to acquire.
Twenty-two employees at Wisconsin-based Raven voted 19-to-3 in favor of ratifying their Game Workers Alliance union in a National Labor Relations Board-sponsored election on Monday. The Raven workers—who do quality assurance testing for popular Activision titles like "Call of Duty"—formed the Game Workers Alliance in January and proceeded with the vote after Activision refused to voluntarily recognize the union.
The vote marks the first time that employees at a AAA game publisher in the U.S. have successfully unionized their workplace. It could also be a key step toward unionizing the rest of Activision's 10,000-person workforce—something that Raven labor organizers told dot.LA earlier this year is part of their larger plan.
"We respect and believe in the right of all employees to decide whether or not to support or vote for a union," Activision spokesperson Talia Ron told dot.LA in an email Monday. "We believe that an important decision that will impact the entire Raven Software studio of roughly 350 people should not be made by 19 Raven employees."
None of Activision's major competitors, such as West Los Angeles-based Riot Games, have unionized employees. Across the entire video game industry, only indie studio Vodeo Games has a labor union—one which became the first certified game workers' union in North America last year.
"This is a huge win for not only the gaming industry but AAA gaming, because this is the first studio you're seeing out of a AAA [publisher] actually unionizing," labor organizer and former Activision quality assurance tester Jessica Gonazlez told dot.LA.
Pro-union Activision employees have long felt that an organized workplace could provide the muscle they need to address issues that have plagued the company and their industry at large—from long, grueling work hours to sexual harassment and discrimination. "I'm very, very hopeful that this is going to be part of a larger wave of unionizing in the video game industry as a whole," Gonzalez added.
While Microsoft executives have said that the Seattle tech giant won't stand in the way of union efforts at Activision, the game developer has taken steps perceived as anti-union among its workers—such as leaving Raven Software employees out of a pay bump for quality assurance testers and proposing contract language that would prevent workers from organizing. Raven workers began organizing after walking off the job in December in protest of Activision's decision to lay off 12 quality assurance contractors.
In a statement, Sara Steffens, secretary-treasurer for the Communications Workers of America labor union backing Raven's Game Workers Alliance, said "Activision did everything it could, including breaking the law, to try to prevent the Raven QA workers from forming their union."
"Quality assurance workers at Raven Software are bringing much-needed change to Activision and to the video game industry," Steffens said. "At this critical time for the company and its employees, these workers will soon have an enforceable union contract and a voice on the job."
From Your Site Articles
Related Articles Around the Web
Samson Amore
Samson Amore is a reporter for dot.LA. He previously covered technology and entertainment for TheWrap and reported on the SoCal startup scene for the Los Angeles Business Journal. Samson is also a proud member of the Transgender Journalists Association. Send tips or pitches to samsonamore@dot.la and find him on Twitter at @Samsonamore. Pronouns: he/him