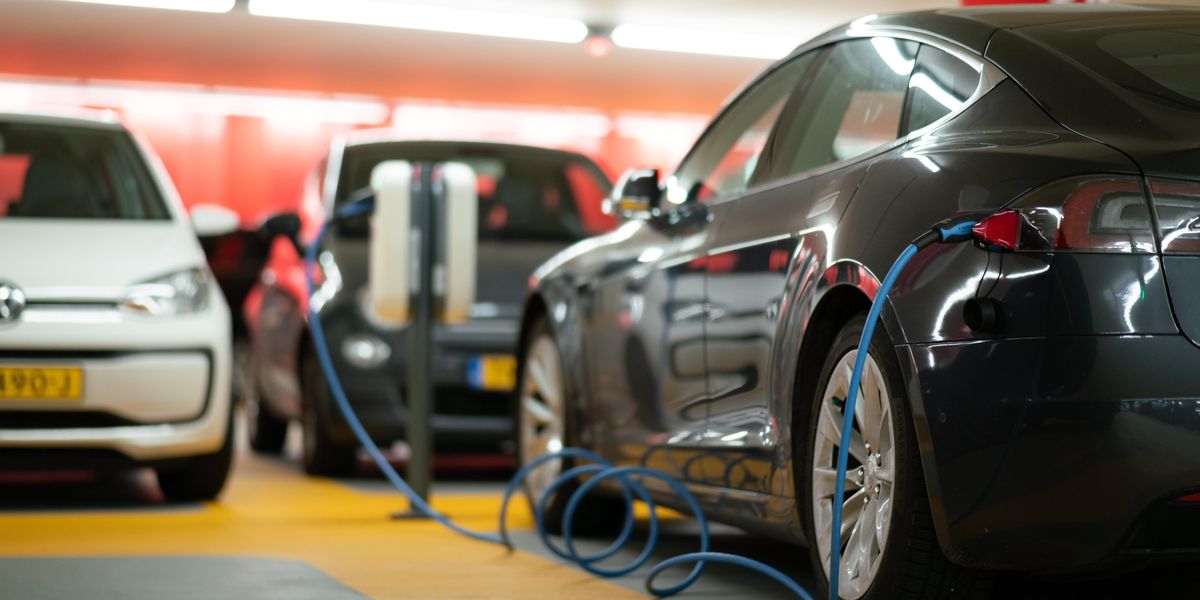 Photo by Michael Fousert on Unsplash
This is the web version of dot.LA's daily newsletter. Sign up to get the latest news on Southern California's tech, startup and venture capital scene.
Electric car owners reveling in their immunity to stratospheric gas prices now have something else to look forward to: A $400 debit card—or even two, for folks with more than one vehicle.
This week, California Gov. Gavin Newsom unveiled an $11 billion relief plan meant to offset record prices at the gas pump, which now top $6 per gallon in Los Angeles. If the state legislature okays the proposal, registered vehicle owners could receive a $400 rebate per vehicle (capped at two vehicles) as soon as July, the administration said.
As well as those driving gas-guzzlers, owners of lower-emission vehicles—such as Teslas, Rivians and even hydrogen cars—would qualify under the current plan, Newsom told reporters. The governor added, however, that he is "completely open to" excluding some vehicle owners via a means-testing framework, if the legislature calls for one. That could end up being more trouble than it's worth, since limiting access to aid can have the effect of spiking administrative costs and creating barriers, unintended or not, for people who need assistance.
Climate researchers have criticized the rebate, saying it justifies vehicle emissions at a time when regulators should be pushing consumers toward zero-emission cars. "The $400 for fossil fuels makes little sense except for funds that benefit low-income Californians only," Daniel Kammen, a professor of energy at the University of California at Berkeley, told Bloomberg. "Overall we do not want to make fossil fuels more affordable," he said.
But the plan does contain measures promoting more eco-conscious means of transportation. For public transit riders (such as this reporter), it includes $750 million in grants to alleviate transit costs for Californians who take public buses and trains. On top of that, the Newsom administration said the proposal would speed up the rollout of electric vehicle charging stations in California, by "fast-tracking" $1.75 billion from the governor's proposed $10 billion zero-emission vehicle package.
So, how far would the $400 rebate go for the average Californian? By sales, the most popular car in the state is the Toyota Camry, which can hold about 16 gallons in its gas tank. At $6 per gallon, a $400 rebate would buy you more than 66 gallons of gas—good enough to fill up a Camry a little over four times. — Harri Weber