metro micro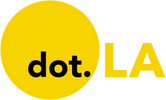 Get in the KNOW
on LA Startups & Tech
X
metro micro
LA Metro
Metro's answer to Uber, Lyft will be coming to Westwood/UCLA on Dec. 12 with the launch of its rideshare service Metro Micro in its ninth zone.
The micro-transit pilot program led by L.A. Metro's Office of Extraordinary Innovation aims to bring rideshare to L.A. residents underserved by companies like Uber and Lyft and expand upon the agency's existing fixed route buses and trains. The $1 on-demand service will run Monday to Friday from 9 a.m. to 9 p.m.
For years, ridership on Metro buses and trains has been trending downward, as more Angelenos opt to buy cars rather than take the bus. The growth of rideshare companies including Uber and Lyft has also siphoned off passengers year after year, according to one study, even as Metro has invested billions in its transit system.
In Jan. 2019, Metro launched its first rideshare pilot, Mobility on Demand (MOD) in partnership with rideshare company Via. The agency envisioned the pilot as a way to drive ridership to buses and trains, solving the first-mile, last-mile dilemma. The MOD pilot — branded as Via — operated in three zones, North Hollywood, El Monte and Compton.
After some early success, COVID 19 hit in March 2020 and the MOD pilot quickly pivoted to point-to-point on-demand rides rather than requiring each ride to begin or end at a Metro rail station. The service suspended shared rides and offered essential trips to work, the grocery store and the doctor's office.
While Metro's core bus and train services saw a 70% drop in ridership during the first months of the pandemic, MOD only experienced a 30% drop, according to MOD Senior Transportation Planner and Project Manager Shaun Miller.
Miller said last month at the transportation conference CoMotion LA that the MOD pilot went from serving over 12,000 riders per month at the end of its first year to 30,000 by December 2020.
The two-year MOD pilot ended without much fanfare in Jan. 2021. Metro converted to a new service and branded it Metro Micro in partnership with RideCo, a Canadian rideshare company founded in 2013.
Metro awarded the company a $29-million contract to develop and run the pilot as part of its NextGen Bus Plan. The total budget runs about $34 million, including the design phase.
The Metro Micro pilot initially launched in the neighborhood of Watts/ Willowbrook, which "occasionally it gets a pilot and then the pilot gets ripped out of there," said Rani Narula-Woods, who serves as senior director of special projects and runs the Metro Micro pilot.

Metro wanted to expand services in neighborhoods the private sector hasn't viewed as profitable in the past.
"Going into Watts is an investment in our communities," said Narula-Woods at CoMotion LA. "When you're willing to bring what's cutting edge to the communities that we're bringing it to — that's equity."
The UCLA/Westwood/VA Medical Center zone marks one year into Metro Micro's three-year pilot program. Narula-Woods hopes that through the service, Metro can reach people who wouldn't normally take public transit even as ridership on buses and trains gradually returns to pre-pandemic levels.
"We've seen people return, but for the most part when people have returned, they've returned because they've had to. They haven't returned to public transit because they love it," she said. "So part of our goal here is really to build a service that people love."
Although often described as an alternative to rideshare services like Uber or Lyft, there are crucial differences: Each zone operates on a set schedule, not 24 hours a day. Riders cannot travel between zones. Vehicles are operated by unionized employees, not contractors. And in an era of surge-pricing, trips on the service are only $1 – for now.
The Metro Board of Directors approved a fare increase up to $2.50 beginning no earlier than Jan. 2022, but there is no set date for that increase. Fares would include a transfer to bus or train (value of $1.75).
As the service grows, Narula-Woods hopes that it will eventually be able to take each member of a multi-generational household where they need to go:
"We will be testing carseat booking — fingers crossed — by the end of 2022. And I think that will be a huge game changer."
How it works
Metro Micro trips can be reserved through the app (Apple or Google Play), online, or over the phone (323.GO.METRO). You can also pay the $1 fare with a TAP card in the vehicle.
Things to know:
Depending on your location, riders may have to walk a short distance (~5 minutes) to reach their pickup spot or destination.
Bike and wheelchair accessible vehicles are available.
Riders must wear a mask.
Pick-ups and drop-offs are only available within the same zone.
Photo by Maylin Tu
During the pandemic, ridership on L.A. Metro dropped drastically, a reported 70%.

COIVD-19 irrevocably changed the face of public transit and the habits of its passengers. As agencies like Metro L.A. were forced to adapt, technology played a role in making long overdue changes to entrenched systems.
Kevin Foreman, Optibus general manager for North America, compared it to going on a diet where you come out healthier on the other side.
"It's 2021. And most of the technology in the back end systems is still at 1980," he said.
Foreman's remarks came from a panel of public transit agencies and partners called "Get on the Bus: Rethinking Post-Pandemic Transit" at the three-day CoMotion conference on mobility and technology happening at the Japanese American National Museum in Little Tokyo.
During the COVID crisis, many agencies adopted cloud-based technologies such as AWS (Amazon Web Services) to process transportation data and respond swiftly to shifting patterns in ridership.
The pandemic also spurred a workforce crisis, with the loss of 55,000 transit drivers in North America alone. Foreman stressed the need to adopt schedules that appeal to drivers as well as riders.
"Especially with the infrastructure bill coming in, I think our transit agency customers will be flooded with cash. Now we need people to actually drive buses," said Foreman.
L.A. Metro Chief Innovation Officer Joshua Schank had some advice for private sector companies looking to partner with Metro:
"Don't start with the technology. Start with a problem you're trying to solve."
Since it was founded in 2015, Metro's Office of Extraordinary Innovation has received over 250 unsolicited proposals from private, nonprofit and academic organizations seeking to help Metro reach its goals.
"Things that get rejected are typically things where people are very excited about the technology and haven't thought through what it is that it will actually accomplish for our business model and for our customers."
Schank emphasized the benefits of public/ private partnership. Private sector companies not only bring technology and innovation, they also take on some of the risk of investing in new transit infrastructure and services.
One example of such a partnership is Metro Micro, a micro-transit service currently operating in eight zones in Los Angeles, with a ninth zone scheduled to launch December 12 in Westwood. The service offers on-demand shared rides to users within a fixed zone for $1 per ride.
The project came about through an unsolicited proposal from private sector partner RideCo. "We were getting eaten alive by alternative services,'' said Shank. But Metro saw an opening to provide lower-cost mobility on-demand for underserved populations that were not being targeted by Uber or Lyft.
"Our role is to make sure that people aren't getting completely stampeded by the capitalist system we live in, and ensuring that we're helping the people who need the help the most, making sure we don't completely destroy the planet," Schank said.
He added that the pandemic provided a hard reset not just for Metro but also for the average person and that Metro is hoping to seize the moment to introduce shifts more radical than using cloud-based technology to optimize bus schedules or providing on-demand mobility services.
"I'm sure you've all experienced this where, before the pandemic, you're just like, 'yeah, we go to work every day and we travel around and we're maniacs, and that's just how life is'. And then now we're all like, 'oh, maybe we don't have to do that all the time'."
If people can rethink commuting to work everyday, maybe they can also rethink driving alone to get there — or get out of single occupancy vehicles altogether.
Metro is currently conducting a
congestion pricing study
. But it's also piloting a
program
to reward people for not driving.
From Your Site Articles
Related Articles Around the Web