news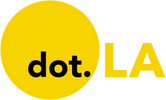 Get in the KNOW
on LA Startups & Tech
X
news
Ivan Radic/Flickr
Queer dating app Grindr is planning to go public by merging with a Singapore-based blank-check company in a deal that would value the company at roughly $2.1 billion.
West Hollywood-based Grindr said Monday that it has agreed to merge with Tiga Acquisition Corp., a special purpose acquisition company (SPAC) trading on the New York Stock Exchange. Grindr plans to raise at least $384 million from the transaction, with plans to use the funds to pay down debt and further grow its business.
Since launching in 2009, Grindr has grown to around 11 million monthly active users globally, roughly 80% of whom are under 35 years old. The app, which is free to download on iOS and Android devices, has emerged as the queer community's most popular answer to the Match Group-owned Tinder, which caters primarily to straight singles. Grindr does compete with other queer dating apps including HER, mainly used by lesbian women; Lex, for queer users; and Feeld, an app for polyamorous connections.
Grindr said it generated $147 million in revenue last year, a 30% increase from the year prior. That revenue growth was fueled by an increase in the number of users paying for the app's premium subscription, which totaled 723,000 at the end of 2021—up 31.5% year-on-year.
Grindr is pursuing a SPAC merger despite a sharp slowdown in SPAC deals amid heightened regulatory scrutiny, as well as a wider stock market correction that has pumped the brakes on IPO deal volume this year. Still, SPAC deals remain a quicker way for companies to list on public markets by side-stepping much of the regulatory red tape around traditional IPOs.
The app recently came under fire after a Wall Street Journal article exposed Grindr's years-long practice of selling users' precise location data to the highest bidder—a practice that runs the risk of outing some users' sexuality and compromising their safety. The company countered the report by claiming it had implemented new privacy policies to prevent the sharing of "precise location" data.
From Your Site Articles
Related Articles Around the Web
Courtesy of Snap Inc.
Snap wants to be at the forefront of breaking news.
On Tuesday, the Santa Monica-based social media firm launched Dynamic Stories, which allows news organizations to more easily share their content on the Snapchat app. The feature uses a publication's RSS feed to automatically convert its articles into Snapchat Stories on the app. Snapchat users can browse the Stories—consisting of vertical images paired with text—in the app's Discover section. The Stories will update in real-time as the articles are updated.
Snap has already partnered with more than 40 publishers on the feature, from major national publications like the Washington Post and the Wall Street Journal to international outlets like British Vogue and GQ India.
Dynamic Stories will incorporate vertical video ads, with Snap sharing some of the revenues with publishers. Across its entire platform, Snapchat is projected to generate nearly $4.9 billion in advertising revenue this year, according to a new report from research firm Insider Intelligence.
The new feature is far from Snap's first venture into news. After launching its Discover page in 2015—part of a shift away from user-generated content and more toward brand-generated content—Snapchat initially partnered with 11 media companies that used the page to share their editorial content, with an eye to targeting a younger demographic. In 2017, the Washington Post became the first outlet to launch its own Discover Edition on the platform, curating updates throughout the day. The following year, Snap partnered with several news discovery platforms to help journalists find and access Snapchat content related to breaking news.
While Snap has
come under fire
for not effectively moderating user-generated content, Dynamic Stories will only feature moderated content from verified publishers and content creators. Snap has tried to stay ahead of misinformation,
organizing an internal task force
ahead of President Joe Biden's inauguration last year to head off the spread of erroneous or misleading content on its platform.
Most of Los Angeles' youth spent a year learning online with little interaction with their teachers or their peers. As students ready to return to the classroom, one Los Angeles nonprofit — backed by some big names including director Stephen Spielberg, the Ballmer Group and the Broad Foundation along with local venture capitalists — is helping kids transition back into in-person learning.

The L.A. Education Recovery Fund is a philanthropic organization that has funded summer programs and will back after school programs run by dozens of L.A.-based nonprofits, including Woodcraft Rangers, LA's Best, the YMCA and the Boys and Girls Club.
Over 30,000 children — largely from low-income neighborhoods — have participated in the summer school programs, which are held at around 500 LAUSD school sites that were reopened over the summer for the programs.
So far, the Fund has raised $10 million and is aiming to add additional programs in the fall. There are a number of players in the L.A. tech scene who are involved with the fund, thanks to a separate initiative, LA Tech Cares.
Run by a trio of VC partners, LA Tech Cares has raised $200,000 to donate to the L.A. Education Recovery Fund for summer school programs. LA Tech Cares 2021 is ultimately aiming to donate around $300,000.
Brett Brewer, the managing director of Crosscut Ventures and one of LA Tech Cares' founders, said he was inspired by the stark disparity in how local venture capitalists — which last quarter alone invested $8.5 billion — and vulnerable communities fared during the pandemic. The county has among the highest poverty rates in the state, data from the Public Policy Institute of California shows.
"Would it have been as easy to get LA Tech Cares off the ground if venture capitalists were struggling, if tech companies were struggling? The answer is probably no," he said. "I think because the venture capital community realizes that it has essentially benefited from a pandemic … It's made it much easier."
LA Tech Cares 2021 is also headed by Kwanza Jones, a co-founder of Supercharged, and Brian Lee, a co-founder of BAM Ventures.
The initiative started in 2020 after most schools transitioned to virtual education because of the COVID-19 pandemic, when it raised money to provide tablets to children at L.A. charter schools, where Brewer serves on the board.
"Last year was about connecting to technology," said Brewer. "This year is actually in some ways about the opposite — It's that these kids have been too removed, and it's almost a code red to get them together in person."
The Recovery Fund's programs, meanwhile, are aimed to help students transition back to in-person school after over a year of remote and hybrid learning, particularly for low-income students hardest hit by the pandemic.
"Our low income-kids depend on schools and nonprofit organizations for access to music and art and sports and creativity," said Marshall Tuck, the head of the recovery fund. "All those things got shut down over the last year."
"We think of recovery as it's not just about one summer or one year, this is several years to make up for what our kids lost," said Tuck.
For the nonprofits, the fund helped them return to in-person programs faster than they expected.
Woodcraft Rangers, a nonprofit that hosts summer day camps and afterschool programs for low income schools in Los Angeles, was one of dozens nonprofits that returned to in-person programs this summer thanks to funding from the L.A. Education Recovery Fund.
The program spent over a year in the pandemic providing mostly online services after shutting its programs down at the start of the pandemic. This summer, it hosted thousands of children at 28 sites.
"Kids are learning how to be kids again, they're learning how to be with their peers, they're learning how to be in our learning environment again," said Julee Brooks, the CEO of Woodcraft Rangers, which received around $100,000 from the fund. "For us, the most important thing this summer was to get kids back together."
"We are serving some of the communities that have been hardest hit during the pandemic, and our kids have been through a lot," Brooks said. "To bring them back with exciting programs and a chance to just play and find joy again was the absolute goal."
From Your Site Articles
Related Articles Around the Web