evs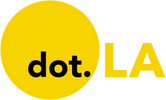 Get in the KNOW
on LA Startups & Tech
X
evs
Courtesy of Divergent Technologies.
Divergent Technologies wants to radically change automotive manufacturing with 3D printing, smarter software and an entirely new approach to assembly. A new $160 million round of funding should help the Torrance-based startup on that mission.
Divergent unveiled the Series C round on Monday, announcing investors like businessman (and 2020 Democratic presidential candidate) Tom Steyer and former Goldman Sachs president John L. Thornton, who has joined the company's board of directors (Thornton also currently sits on Ford Motor Co.'s board). Bloomberg reported that London-based investment firm Hedosophia also participated in the round, which values Divergent at more than $1 billion and adds to $200 million in previous funding from the likes of Horizons Ventures and Altran Technologies.
The company's technology combines generative design and 3D printing to create custom-tailored components for auto parts manufacturers. Its software inputs the volume of the part, where it needs to connect to the rest of the vehicle and what kind of loads it needs to tolerate. The computer then calculates the optimal shape and design for the final product; designs can be optimized for weight, strength, cost and other parameters. Once a design is selected, it's constructed, layer by layer, by one of Divergent's printers, and then assembled autonomously.
"It's an entirely new production system that we've created from scratch," Divergent senior vice president Lukas Czinger told dot.LA. "If your cost target changes, or your mass target changes, or your design volume changes, or you want to quickly introduce a variant to your car. Within days, literally, we can design, print and assemble that new design."
Czinger was tight-lipped about which specific auto manufacturers the company is working with—but said Divergent would be making announcements this summer, and that three of the original equipment manufacturers (OEMs) it is working with "are within the five largest OEMs in the world." Czinger confirmed that some of the car models that Divergent is designing for are electric vehicles.
In addition to making auto manufacturing cheaper and faster, Divergent also claims its system can reduce the industry's carbon footprint by reducing waste and improving efficiency. Steyer—an environmentalist who made climate change a major part of his presidential campaign platform—said Divergent is "one of the companies I'm most hopeful will have an important impact on our ability to combat climate change" in a statement.
"Zero-emissions vehicles are an important part of a greener future, but if we can't reduce the environmental costs of building them in the first place, their impact will never be fully realized," Steyer said. "Divergent's technology can change that."
Divergent said it will use the funding to scale up its manufacturing facilities, with plans for new factories in the U.S. and Europe "starting in 2024."
From Your Site Articles
Related Articles Around the Web
The founder and CEO of Italian battery manufacturer Italvolt announced plans today for a new $4 billion gigafactory in Southern California's Imperial Valley that should produce enough batteries to supply 650,000 electric vehicles annually.
Italvolt CEO Lars Carlstrom said he's formed a new company, Statevolt, that will build the 54-gigawatt-hours (GWh) facility with the help of Controlled Thermal Resources (CTR), a California-based lithium extraction company that will supply the factory's lithium and geothermal power. Statevolt is still "undertaking due diligence" on the exact location of the facility, which should be "one of the largest" battery factories in North America upon completion, it said.
"The development of lithium-ion batteries is crucial for the U.S. to meet its goals to transition to net zero [carbon emissions]," Carlstrom said in a statement. "Today, we face a significant shortage in the amount of lithium that is required to meet the demand for electric vehicles."
Carlstrom added that Statevolt's partnership with CTR is "pioneering a new, hyper-local business model," which said "will offer Statevolt a significant advantage in producing lithium-ion batteries at scale." CTR will supply the gigafactory's lithium from its nearby Hell's Kitchen Lithium and Power development, which is slated for completion in 2023.
That would give the battery maker an advantage at a time when lithium prices have climbed due to a global supply chain squeeze exacerbated by Russia's invasion of Ukraine, as well as growing demand for electric vehicles—and, in turn, lithium-ion batteries to power EVs.
Instead of traditional open-pit mining or evaporation ponds, CTR extracts lithium from geothermal brine—extremely hot, salty water located in abundance underneath the Imperial Valley's Salton Sea. The brine is pumped to the surface and then purified to extract lithium-containing salts. CTR says the process, when done correctly, could have "near-zero" carbon emissions.
Photo Courtesy of Canoo
One of the world's largest carmakers, Hyundai Motor Group, tapped Torrance-based startup Canoo to design the powertrain that will be used for their electric vehicles.
Terms of the deal were undisclosed but a similar one struck earlier this year between the Korean automaker and UK-based Arrival catapulted the startup to unicorn status. Arrival said it's now valued at 3 billion euros.
Under the arrangement, the electric car maker Canoo will develop a platform similar to the one it designed for its yet-to-be-manufactured vehicle for Hyundai and Kia cars.
The so-called "skateboard design "places the components of the electric powertrain on a flatbed with wheels underneath the car much like a trailer allowing for more room inside the vehicle. Hyundai said the design will also make their electric vehicles more cost competitive.
"We were highly impressed by the speed and efficiency in which Canoo developed their innovative EV architecture, making them the perfect engineering partner for us as we transition to become a frontrunner in the future mobility industry," said Albert Biermann, Head of Research & Development, Hyundai Motor Group in a statement announcing the deal. The company is developing the a Hyundai platform that is "autonomous ready and suitable for mass adoption," he said.
Unlike traditional engines made for specific cars or trucks the skateboard allows for different car bodies to be placed atop, making it interchangeable. But the agreement does not include manufacturing of the vehicle.
Carmakers are ramping up capital spending on electrification as more consumers warm up to the idea. BMW, Mercedes-Benz, Porsche and have announced EV models set to launch in early 2020s. Last year, Ford announced it would invest $11 billion in electric vehicles. And Hyundai has committed to spend $52 billion in future technologies through 2025, while Kia will invest $25 billion in electrification and future mobility technologies. Hyundai Motor Group wants a quarter of their car sales to come from their green fleet.
That's good news for electric vehicle startups, which often face an uphill battle because of the high cost of capital, said Asad Hussain, an analyst at Pitchbook. "You really do need corporate partners to finance your growth and expansion and if you can get an automaker on board, you can leverage the amount of capital and their technical expertise."
Canoo, founded in 2017, by two former BMW executives, opened up a waitlist last month for their eponymous prototype vehicle — a futuristic looking minivan — that it will offer to drivers as a subscription service. The service is set to launch during the second half of next year in Los Angeles.
"We have been working diligently to develop a bold new electric vehicles and partnering with a global leader like Hyundai is a validating moment for our young company," said Canoo chief executive Ulrich Kranz in a statement.