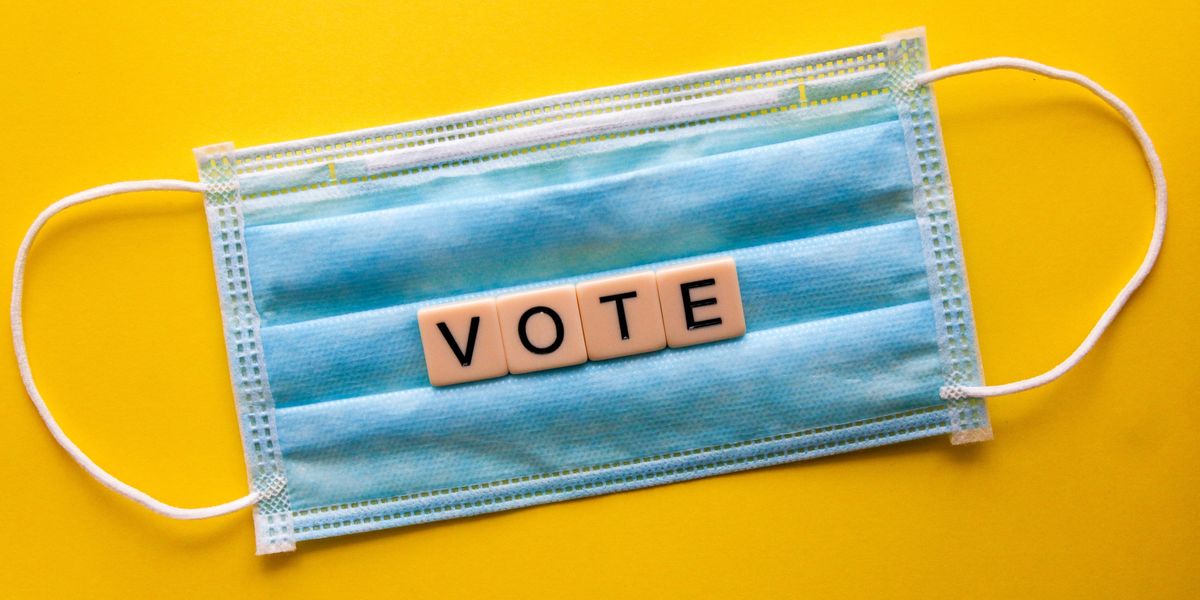 This is the web version of dot.LA's daily newsletter. Sign up to get the latest news on Southern California's tech, startup and venture capital scene.
It's Election Day across the U.S., as Americans head to the polls and cap off a tumultuous midterm campaign season. All 435 House of Representative seats are up for grabs, as are 34 U.S. Senate seats, which will determine which party controls the federal government's legislative branch. Also, 36 states elect governors on Tuesday, with many races expected to come down to the wire, with winners chosen by slim margins.
---
In Los Angeles, home to 22 million registered voters, ballots were sent out about a month ago, and more than 3.8 million have already been returned via drop-box or the post office. An estimated 17% of L.A. County's 5.6 million registered voters submitted their ballots prior to Election Day, but for those voting in person, election centers are open until 8 pm. (It's a now familiar refrain every Election Day on Twitter, but worth repeating… if you're in line by 8 p.m., you're allowed to vote. Stay in line.)
Despite a number of Angelenos getting their voting done early, the LA Times reports that it could take days or even weeks before final results come in for the highest-profile races, including congressional contests and the mayoral race. USC political sociologist Mindy Romero notes that the switch from an Election Night to more of an "Election Season" – with voters shifting to mail-in ballots in record numbers – has fundamentally altered the way that ballots are counted, along with the public's expectations for the speediness of results.
Mail-in ballots take longer to count, and so many voters making the switch all at once has created something of a bottleneck that the state of California has yet to fully reconcile. Additional concerns about the security of the vote has also led to additional precautions to assure that only validly cast votes are counted, which also slows down the process. In June of 2022, when more than 90% of ballots were submitted by mail statewide, fewer than 500 million had been counted even 48 hours after the polls closed.
This year, L.A. voters are facing a lot of major decisions. Statewide propositions include Prop 1, which would amend the state constitution to enshrine abortion rights; Props 26 and 27, which legalize some kinds of sports betting, particularly on tribal lands; Prop 28, which provides additional arts and music education funding for public and charter schools; Prop 29, the latest attempt to place new restrictions on kidney dialysis clinics; Prop 30, which adds a new tax on the wealthiest residents to support zero-emission vehicle programs and other environmental programs and Prop 31, which bans the sale of most flavored tobacco products.
California Governor Gavin Newsom is up for re-election to a second and final team (after beating a recall effort last year). His pick to replace Kamala Harris in the U.S. Senate – Alex Padilla – is also up for a special vote, which will determine whether or not he can finish the term ending on January 3, and a follow-up vote for the next six-year term, ending in 2029. (He's an overwhelming favorite to win both races.)
L.A. County Sheriff Alex Villanueva is facing a challenge from retired Long Beach Police Chief Robert Luna, while voters will also decide on State Assembly seats and even-numbered state Senate districts.
But perhaps the highest-profile local race of all has been the contest for L.A.'s next mayor, with Rep. Karen Bass and real estate developer Rick Caruso – the two victors from June's primary, both running as Democrats – squaring off to replace Mayor Eric Garcetti, who's reached the end of his legal term and was barred from running again.
This marks the first L.A. mayoral race without an incumbent since 2013 and the first time in more than a century that the election has coincided with state and national races. It's also by far the most expensive mayoral race in the city's history, with Caruso spending an estimated $98 million on his campaign.
Post-primary, in June, Bass was considered a heavy favorite, but the race has tightened in recent weeks, as voters express increasing anxiety about the housing crisis, violent crime, political corruption and more. The recent scandal involving three City Council members, who were caught on tape making disparaging remarks about some of their colleagues and their colleagues' family members, served to increase racial tensions in the city. One city-wide poll conducted by Loyola Marymount University found that, for the first time since 2012, a majority of L.A. residents feel that the city is going in the wrong direction. Bass went in to Election Day holding around a 4-point lead among likely voters, leading Caruso 45% to 41%.
Unsurprisingly, for such a closely-watched political contest happening in the center of Hollywood, the race has become a lightning rod for politically engaged celebrities. Bass has received shout-outs and donations from notables including Ken Jeong, Samuel L. Jackson, Steven Spielberg, Jennifer Aniston, Tiffany Haddish, Natalie Portman, Dan Castellaneta (the voice of Homer Simpson), rapper and actor Common, Jane Fonda and Kerry Washington. Caruso counts among his supporters the Hilton family, Kim Kardashian, Elon Musk, Snoop Dogg and Gwyneth Paltrow.
Chris Pratt's endorsement of Caruso, posted to Instagram on Sunday, received widespread attention online, particularly his description of Los Angeles' "gradual decline into pain and utter disarray." (He followed up with "if you live here, you know exactly what I'm talking about.") Pop star Katy Perry – an outspoken supporter of Hillary Clinton's presidential campaign who performed at a DNC gathering in 2016 – also raised eyebrows by announcing her support for Caruso, whom she said she supported "because Los Angeles is a hot mess atm."
All of these variables heading into Tuesday's race make it particularly hard to predict any of the outcomes, but there's also one more factor to consider. It rained for much of the day on Tuesday, which could also play a role in convincing some potential voters to stay at home and skip turning in their ballot. (Not that we're encouraging this! Go vote!) — Lon Harris