politics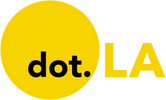 Get in the KNOW
on LA Startups & Tech
X
politics
Image courtesy of Shutterstock
Activision Blizzard asked Los Angeles Superior Court to dismiss a discrimination lawsuit filed against it by California's Department of Fair Employment and Housing, arguing the agency overstepped its authority by taking the matter to court.
The DFEH's lawsuit against Activision, filed in July 2021, accuses the Santa Monica-based publisher of "Overwatch" and the blockbuster "Call of Duty" franchise of fostering a "frat boy" culture in the workplace. The suit alleges that Activision permitted frequent drinking during office hours and looked the other way regarding sexual harassment of female employees.
This lawsuit is one of a growing number that pile up around Activision as it tries to finalize its $69 billion merger with Microsoft. The gaming firm's tactic is to now frame the DFEH's lawsuit as frivolous and the result of it meddling in the affairs of another government watchdog, the federal Equal Employment Opportunity Commission.
The EEOC filed its own discrimination lawsuit against Activision in September 2021, though it said it began investigating in 2018.
The EEOC's lawsuit found that Activision Blizzard managers discriminated against and sexually harassed employees who were female or pregnant, and that the company knowingly failed to address the issue. It's similar to several cases brought by private plaintiffs, including a current employee and the family of Kerri Moynihan, a woman who died by suicide at an Activision company outing in 2017.
"We are moving to dismiss the DFEH's Complaint because the agency violated its own rules, acted in bad faith, and undermined its authority to file this lawsuit," Activision said in a statement Wednesday. "Our motion comes just days after we joined the EEOC in opposing the sixth attempt by the DFEH to disrupt the federal settlement reached with the EEOC that already is helping Activision build a better and more inclusive workplace and providing relief and closure to current and former employees."
The DFEH didn't immediately return a request for comment.
In a May 6 filing in Los Angeles Superior Court first viewed by VentureBeat, Activision claimed there was "unprecedented inter-agency friction and government misconduct" afoot beginning in 2018 when the DFEH and EEOC began "overlapping" investigations into the same case.
There's no reason separate federal and state entities can't both make cases against Activision, but Activison's filing claims the DFEH violated ethics by poaching EEOC attorneys and assigning them to their own case against the gaming company, waging a media offensive to try and prevent the case being settled, citing DFEH director Kevin Kish's statements to the Washington Post where he said, "the most common response to harassment is nothing," and argued the DFEH had to "take a look at this."
The EEOC's case was settled in March of this year. The settlement requires Activision to create an $18 million fund to pay out victims of sexual harassment, pregnancy discrimination or sex-based retaliation who've been working at the company from September 2016 onward.
But not everyone felt that the $18 million settlement was just, including victims. The DFEH tried to block it, arguing that Activision could stand to pay far more – especially given that it brought in roughly $395 million in profits last quarter. That was down 36% from the year prior, but still, Activision could afford a heftier payout if it had to.
This is the web version of dot.LA's daily newsletter. Sign up to get the latest news on Southern California's tech, startup and venture capital scene.
One of the biggest obstacles to holding social media giants accountable is that the public still knows so little about how these platforms actually work.

Sure, there is already evidence that apps like TikTok and Snapchat can harm children, addict users and spread misinformation. But the inner workings of social media platforms largely remain obscure black boxes. There's much to learn about the information that these companies collect, what they do with it and how their actions affect society.
"YouTube, TikTok, Telegram and Snapchat represent some of the largest and most influential platforms in the United States, and they provide almost no functional transparency into their systems," Brandon Silverman, the co-founder and former CEO of social monitoring platform CrowdTangle, told U.S senators last week. "And as a result, they avoid nearly all of the scrutiny and criticism that comes with it."
Facebook, now named Meta, bought CrowdTangle in 2016. Silverman said his team aimed to make Facebook the most transparent social media company in the world—but the tech giant ultimately paused all work on CrowdTangle and disbanded the team running it last year. Silverman, who subsequently left the company, said the CrowdTangle tool is now "slowly dying" at Meta, while other platforms continue to do almost nothing to increase transparency.
In turn, some lawmakers are now considering a different approach to regulating social media. Rather than trying to impose new restrictions or break up tech titans, a U.S. Senate bill would require social media companies like Santa Monica-based Snap and Culver City-based (and Chinese-owned) TikTok to share previously undisclosed data with credible researchers. The idea is that transparency would not only better inform U.S. policymakers—who are, to put it kindly, definitely not tech experts—but maybe even change companies' behaviors since they'd know that they're being watched.
Take, for example, the disclosures from Facebook whistleblower Frances Haugen. Documents she leaked last year showed that Meta retained research proving Instagram's toxic effect on young girls. That information galvanized lawmakers into writing legislation aimed at protecting teens from the harms of social media, including bills in California. It remains to be seen whether those actions ultimately make a difference, but there's no doubt that Haugen's leak brought much-needed attention to the issue.
The Senate bill—sponsored by U.S. Sens. Chris Coons (D-Del.), Rob Portman (R-Ohio) and Amy Klobuchar (D-Minn.)—would let independent researchers submit proposals to the National Science Foundation. If that agency approved the requests, social media companies would be forced to provide the necessary data, subject to privacy protections, or else face enforcement from the Federal Trade Commission. The FTC could also require platforms to share certain data on an ongoing basis.
Congress, of course, hosts a lot of hearings about bills that never become law, and its track record with big tech is especially poor. But over in Europe, lawmakers have just passed a law that would, among many other things, require TikTok and others to share more data with researchers about how their platforms work. So even if the U.S. effort fails, we'll soon learn a lot more about TikTok and Snap. —Christian Hetrick
Update, May 10: This story has been updated to clarify CrowdTangle's relationship with Meta (formerly Facebook).
Image courtesy of the city of Austin
On this episode of Office Hours, Austin Texas Mayor Steven Adler talks about why its 'weirdness' is key to the city of Austin's success. He also talked about how governance differs from running a business, and where he sees potential pitfalls ahead.
Office Hours host Spencer Rascoff interviewed Mayor Adler at the Milken Institute Global Conference on May 2, 2022. Adler is the 58th mayor of Austin, Texas—a city that, along with L.A., has grown into a thriving hub of tech startups over the past two decades.

Adler said he's witnessed the growth first hand over the past 10 years, as it became the fastest-growing metropolitan area in the country. Beyond being a friendly city, he said Austin has always been an entrepreneurial and innovative place.
"Most cities in the world, you try something, you fail; it's hard to have access to the capital the second time," said Adler. "In Austin, the civic folk heroes are the people that tried something and it didn't quite work out and they worked on it until it did."
That propensity for taking risks has been a part of the city's maverick identity and the underlying meaning of its motto: "Keep Austin Weird."
As the business community grows and housing costs go up, Adler said it's crucial that the city continues to bring in new people and ideas without losing the artists who helped make it an innovative place.
"That's our existential challenge right now," he said. "We want to be a city that continues to create art everywhere. And when we look at other cities that [were] earlier on the path that we're on right now, they evolved into cities that consumed massive quantities of art, but stopped creating art."
Like Los Angeles and San Francisco, Austin faces a growing homelessness problem. Adler said he's asked the leaders of other cities struggling with the issue what they would have done earlier–had they known what was coming. At the moment, he said, his city has been grappling with whether to invest in long-term, permanent housing or short-term triage solutions. The answer, he said, is to do both.
"I think it's really clear from watching cities that unless you do both, unless you do the entire spectrum, then it is going to fail, you actually need the system. And that's what we're setting up in Austin right now."
Want to hear more episodes? Subscribe to Office Hours on Stitcher, Apple Podcasts, Spotify, iHeart Radio or wherever you get your podcasts.
dot.LA Engagement Fellow Joshua Letona contributed to this post.
From Your Site Articles
Related Articles Around the Web