How SoCal's VC Community is Grappling With a 'Brittle' Economic Climate
Samson Amore
Samson Amore is a reporter for dot.LA. He holds a degree in journalism from Emerson College. Send tips or pitches to samsonamore@dot.la and find him on Twitter @Samsonamore.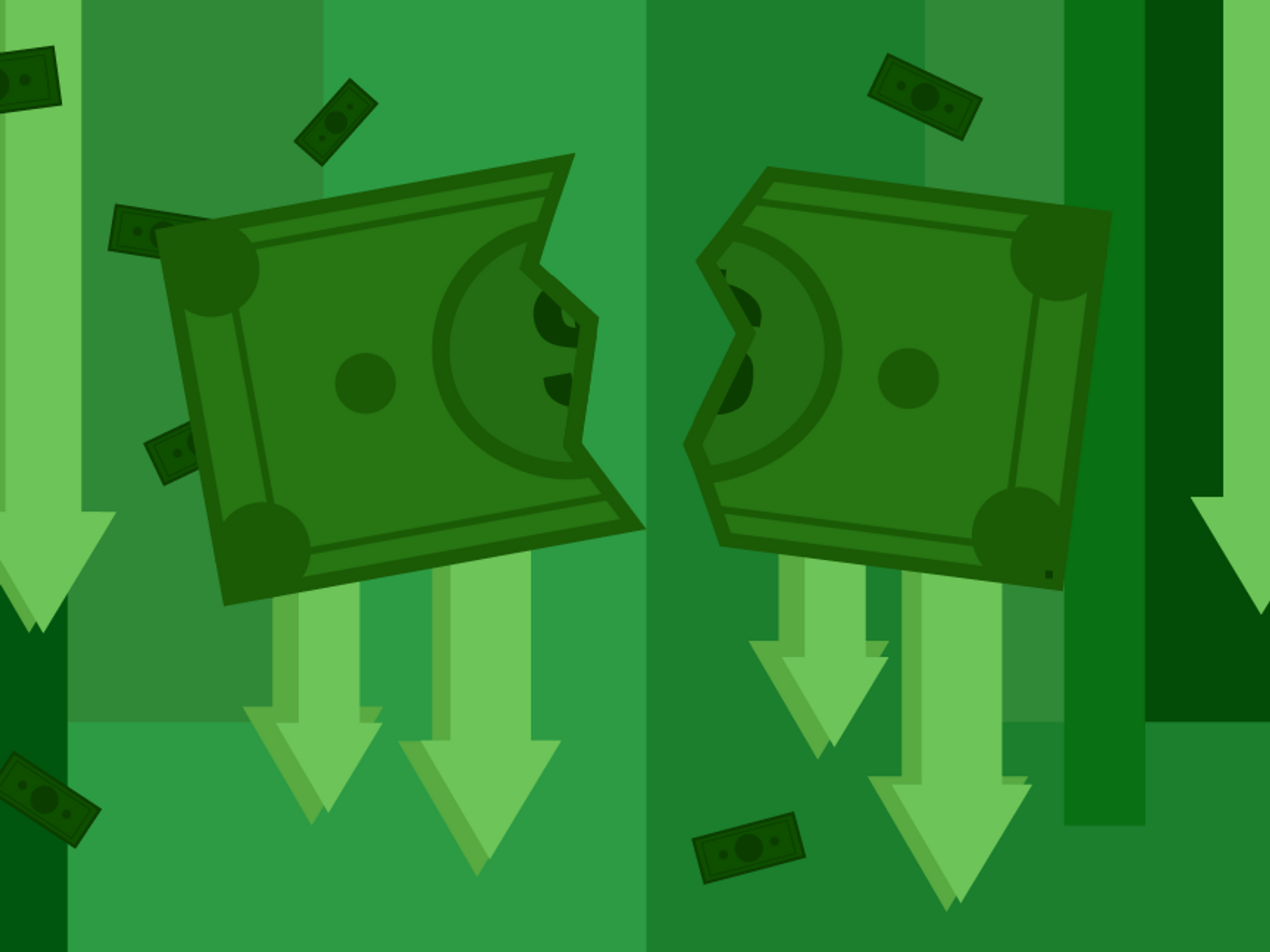 Evan Xie
This is the web version of dot.LA's daily newsletter. Sign up to get the latest news on Southern California's tech, startup and venture capital scene.
2021 was a record year for venture capital, but the bull run is petering out. As the national economy weathers rising inflation rates, a looming credit crunch, bank collapses and a continuing crush of tech layoffs, venture investors are getting skittish.

PitchBook Data, an analytics service that publishes quarterly reports on the American venture capital community, found that VC fundraising, overall deal count and exit value in the first quarter of this year are all trending downward.
The recent report proved what VCs have been saying behind closed doors: the risk-taking that used to define their careers is now a liability, and they're eager to sit on their dry powder (financial reserves kept on hand) rather than deploy it as investments into potentially risky startups.
Here's a couple trends in the VC ecosystem worth noting.
---
"Deal flow is down"
The first quarter of 2023 saw far fewer deals than the previous two years – around 3,000 deals, compared to about 5,000 during the first quarter of 2022.
"Deal flow is down, valuations are down, and VCs are focused more on supporting their own portfolio companies than on investing in new companies," explained Paul Voois, managing partner at the Cove Fund, an Irvine-based pre-seed and seed-stage venture fund that invests mainly in local tech startups.
Voois said in his experience, deal flow from VCs to companies in Southern California is "significantly down," and added it's "overall a very tough environment for companies to raise money."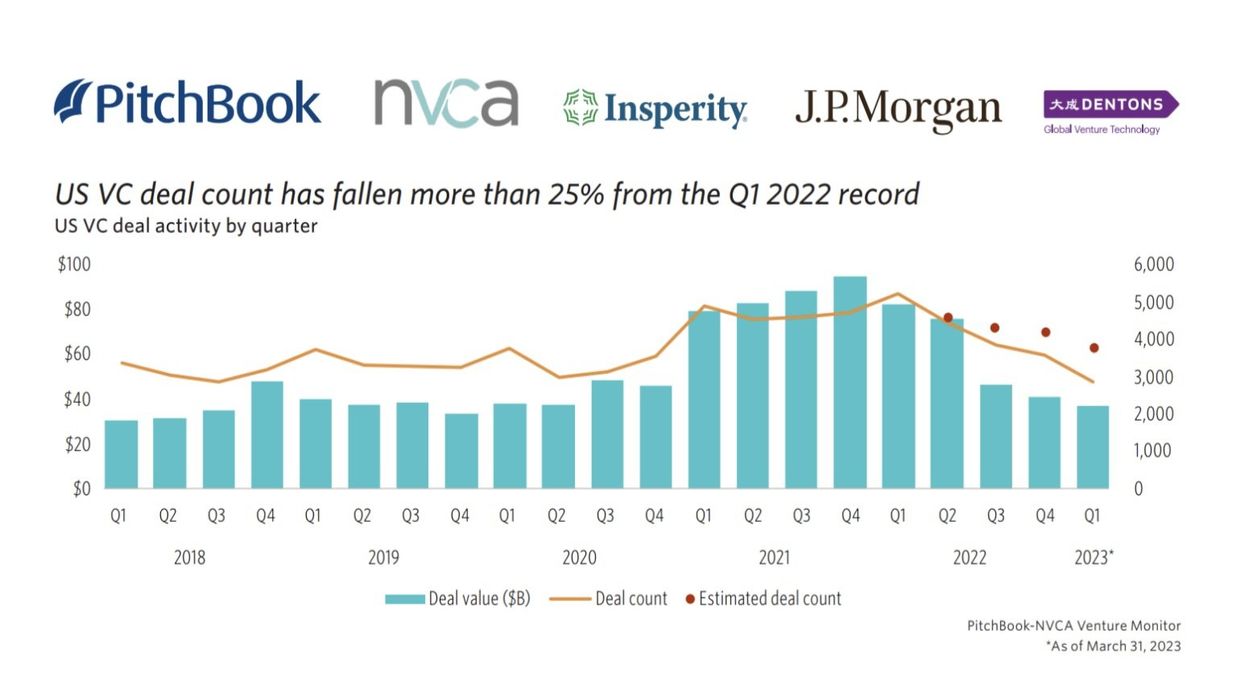 VCs are finding fundraising difficult
PitchBook estimates VCs in 2022 raised $170.8 billion, the highest in eight years. But 2023 appears so far to be on the downswing.
PitchBook's data found that if funding trends continue as they have for the first quarter of this year, then "2023 is on pace to have the lowest fundraising total since 2017." So far this year, VCs across the U.S. have only raised $11.7 billion across 99 funds.
That said, Rashmi Gopinath, general partner at Manhattan Beach-based B Capital Group, told dot.LA her firm hasn't had any issue raising capital, and announced a new $500 million fund to invest in healthcare startups in March. B Capital Group is also accelerating its investment in artificial intelligence and cybersecurity startups, Gopinath said.
Jordan Noone, co-founder of Malibu-based Embedded Ventures, told dot.LA PitchBook's recent data tracks with what he's seen in LA's venture community.
Noone added that he has seen "the taming down of the mega-fund" in recent months as VCs realize they don't need to raise as much capital if they're not going to invest it all.
"It's a very brittle fundraising process," Noone said, noting that companies "going to zero overnight," alongside bank failures and "big examples of fraud in the industry" don't help. There's ample VCs and ample startups, Noone said, "but the matchmaking process is just brutal."
Exits are minimal
This lined up with data about later stage companies seeking exits – when companies either go public or undergo a merger or acquisition. The mega-exit, once the gold standard for VCs, is not as attainable.
Fewer deals overall led to fewer exits in the first quarter of this year. PitchBook reported $5.8 billion in exit value was closed in 2022. That might sound like a lot, but it's less than 1% of the total exit value generated in 2021. Indicating that this year is on track to have much fewer (and, potentially, less valuable exits) than before.
"There will likely be a shift away from late-stage investing and a refocus on early-stage [and] growth-stage investment where valuations and capital requirements will be more manageable," said Harpreet Walia, an attorney and venture capital chair at Los Angeles-based Michelman & Robinson.
There is, however, still time for this trend to correct itself. In a recent report, Morgan Stanley predicted that industries like energy, healthcare and some tech companies will see a resurgence in mergers and acquisitions since private equity and venture firms have a "record amount of uninvested capital." Gopinath noted that B. Capital Group is focused on generative AI and healthcare, and added, "we have a number of late-stage portfolio companies getting ready for public filings once the markets get to a more stable position."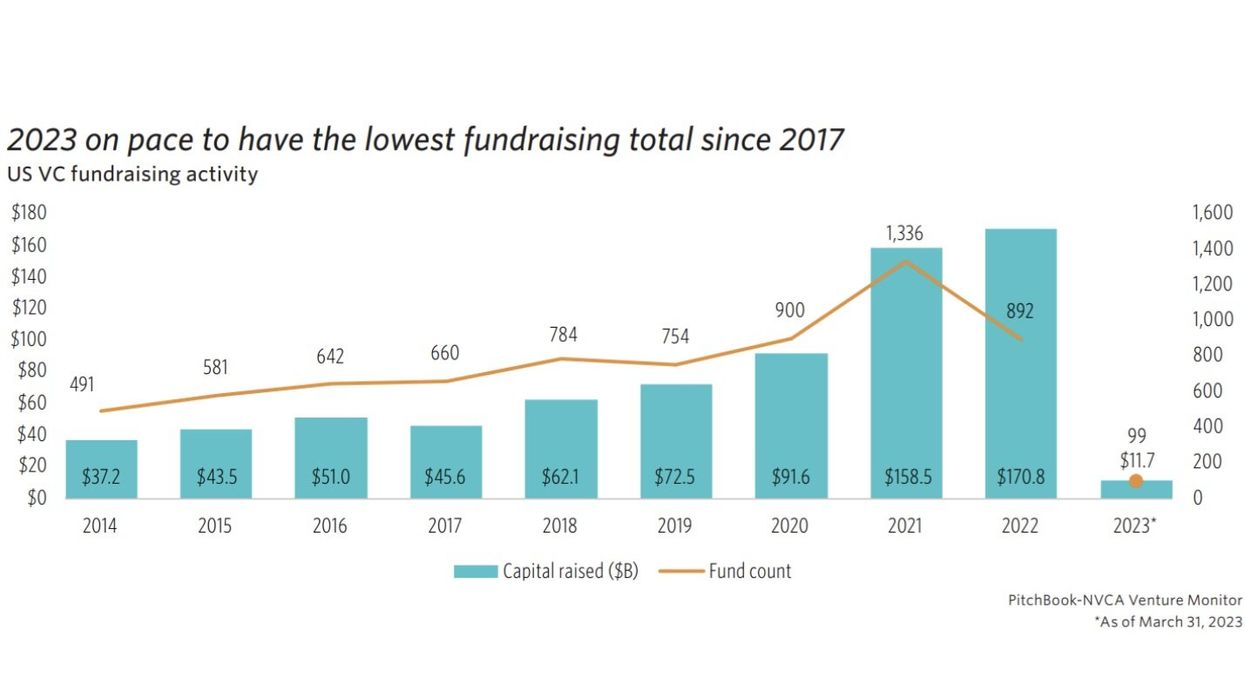 SPAC deal slowdowns could affect valuations
But the reticence to go public via a blank-check or SPAC deal will likely endure. "SPACS were used by VCs as a mechanism to have an exit outcome in a company that otherwise was not necessarily positioned for a strong exit," Noone said, noting that most SPAC deals have come "crashing back to reality over the last 12 months" as many have lost most of their value.
Valuations are also dipping. PitchBook reported that in Q1 2023, the average late-stage VC pre-money valuation (the value of the company excluding a pending investment or deal) was down nearly 17% from 2022. The average pre-money valuation for late-stage companies fell more than $100 million to an average value of about $159 million, according to data from PitchBook.
To that end, Walia said he thinks valuations are more important to late-stage companies that are "looking for a shorter path to IPO," but aren't as key of a metric for early-stage startups.
But even if valuation isn't the end-all measurement of a company's worth, it is still something investors pay attention to, Voois said.
"Valuation is always important, and we're in a 'buyers market,' meaning investors have more negotiating leverage than a year ago," Voois said. "Even so, it is taking time for the drop in valuation in the public and later stage VC markets to trickle down to seed stage. We are still seeing overinflated expectations."
Samson Amore
Samson Amore is a reporter for dot.LA. He holds a degree in journalism from Emerson College. Send tips or pitches to samsonamore@dot.la and find him on Twitter @Samsonamore.
https://twitter.com/samsonamore
samsonamore@dot.la