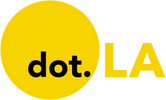 Get in the KNOW  
  on LA Startups & Tech  
X
Samson Amore
Samson Amore is a reporter for dot.LA. He previously covered technology and entertainment for TheWrap and reported on the SoCal startup scene for the Los Angeles Business Journal. Send tips or pitches to samsonamore@dot.la and find him on Twitter at @Samsonamore. Pronouns: he/him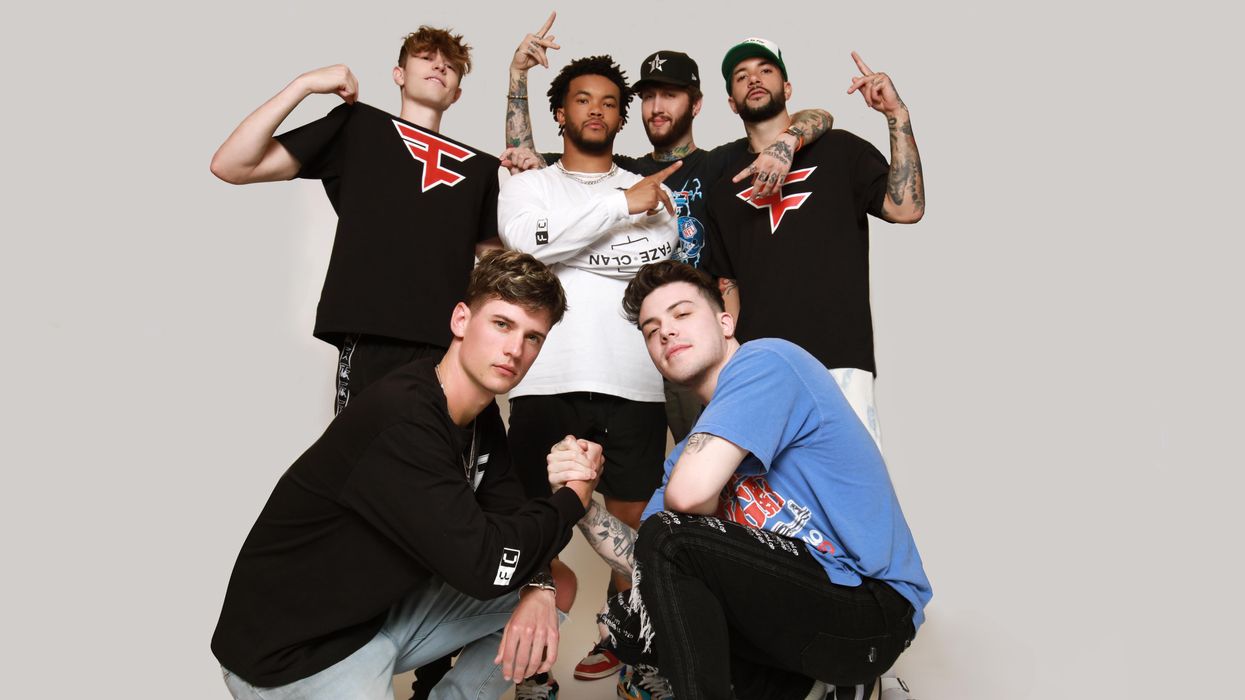 Courtesy of the FaZe Clan
To most people over 35, even those that consider themselves gaming gurus—the name FaZe Clan might be associated with mystery or even confusion. Is it an esports team owner? An influencer hype house? Or is FaZe Clan a merchandising company? Maybe it's just a group of teenagers filming audacious "Fortnite" trickshots.
---
FaZe Clan CEO Lee Trink would probably tell you the Hollywood-based outfit is all of that, and then some. During a bombastic showing at NASDAQ headquarters where FaZe Clan rang the opening bell to mark its first day of trading as a public company, Trink proclaimed "now is the time for Gen Z to lead" the culture – while holding hands with FaZe content creators, of course.
Despite worming its way into the public consciousness relatively recently, FaZe Clan has been around for over a decade. Here's a brief recap of the company's origins, and their ambitions going forward as a publicly-traded gaming firm.
"The Voice of Youth Culture"
FaZe Clan's start was simple enough – in 2010 three talented "Call of Duty: Modern Warfare 2" players linked up after meeting on Xbox Live to start a YouTube channel documenting their trickshots and antics in-game. Their first series was called "Illcams" and caught the attention of many teenage boys who wanted to both beat—and be—the players. Within two years the channel had a million subscribers and FaZe was competing in esports tournaments, laying the groundwork for what would become over 35 esports championship wins to date.
In 2014, FaZe bought a mini-mansion in New York and became one of the earlier entrants into the YouTube influencer house scene – though it has since upgraded to swankier digs in Los Angeles. Since then, the brand has grown its following to 500 million followers across social media, with 80% of that audience aged 13-34.
CEO Trink (a former Brooklyn Assistant District Attorney-turned-music executive who managed artists including Kid Rock) started leading the company in 2018. He oversees about 35 content creators and 15 pro esports players, plus the other 40-plus people on FaZe's business side.
Lately, FaZe has expanded more into merchandising in an attempt to turn a profit. It recently sold $1 million worth of mouse pads designed by Japanese artist Takashi Murakami in one day and in recent months opened several pop-up shops.
"FaZe Clan will fund investments and we will create the product and we'll own a bigger piece of the upside. That's the future of the creator economy," Trink told CNBC.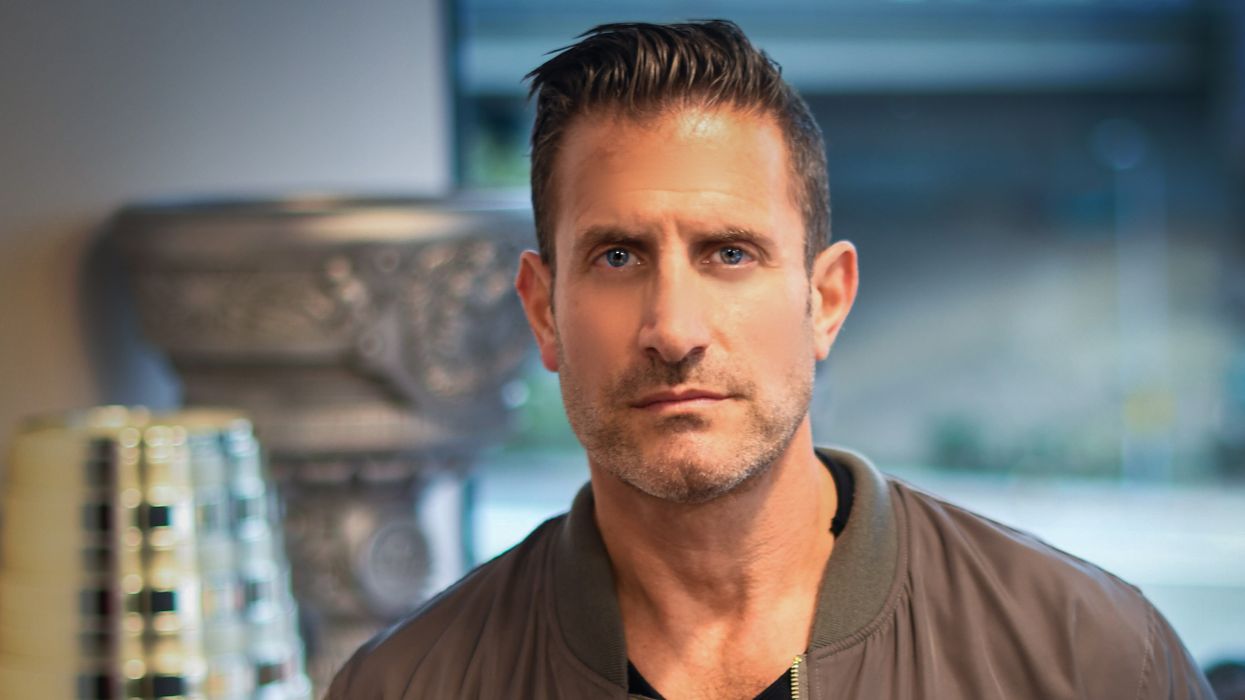 FaZe Clan CEO Lee TrinkCourtesy of Lee Trink
The Money Problem
Trink and the Clan clearly seem confident in FaZe's potential. Wall Street doesn't seem convinced just yet.
FaZe first announced plans to go public last year and said the deal could be worth $1 billion. But it's actually a $725 million SPAC merger, and the new entity FaZe Holdings Inc. was created by merging with a blank-check company set up by wealth management firm B. Riley.
It's been a tough year for SPAC deals so far and most companies that sought a SPAC merger deal lost nearly half their value or more in the first six months of 2022 as investors wouldn't stop selling. FaZe could rise above this trend, or become the latest to see its stock sink to new lows.
In its first day of trading, FaZe's stock dipped 30%, trading at about $9 per share.
There's clearly valuable brand potential in FaZe; Forbes estimated the outfit's worth at $400 million. But it isn't profitable just yet. In a 2021 report FaZe noted more than half its revenue came from sponsorships. and it made roughly $53 million last year – compared to $28.7 million in overall losses.
It remains to be seen whether FaZe Clan's stock will sink or swim. After all, it's unlikely most of the core Gen Z audience is trading its stock.
The cash from the IPO deal could allow FaZe to invest more into content and direct-to-consumer merch, adding value and boosting its bottom line. FaZe will also look to buy out smaller firms in the future; Lee Trink told
dot.LA last October
that he is targeting acquisitions of content companies that could help FaZe break into streaming services like Netflix and HBO.
Samson Amore
Samson Amore is a reporter for dot.LA. He previously covered technology and entertainment for TheWrap and reported on the SoCal startup scene for the Los Angeles Business Journal. Send tips or pitches to samsonamore@dot.la and find him on Twitter at @Samsonamore. Pronouns: he/him
https://twitter.com/samsonamore
samsonamore@dot.la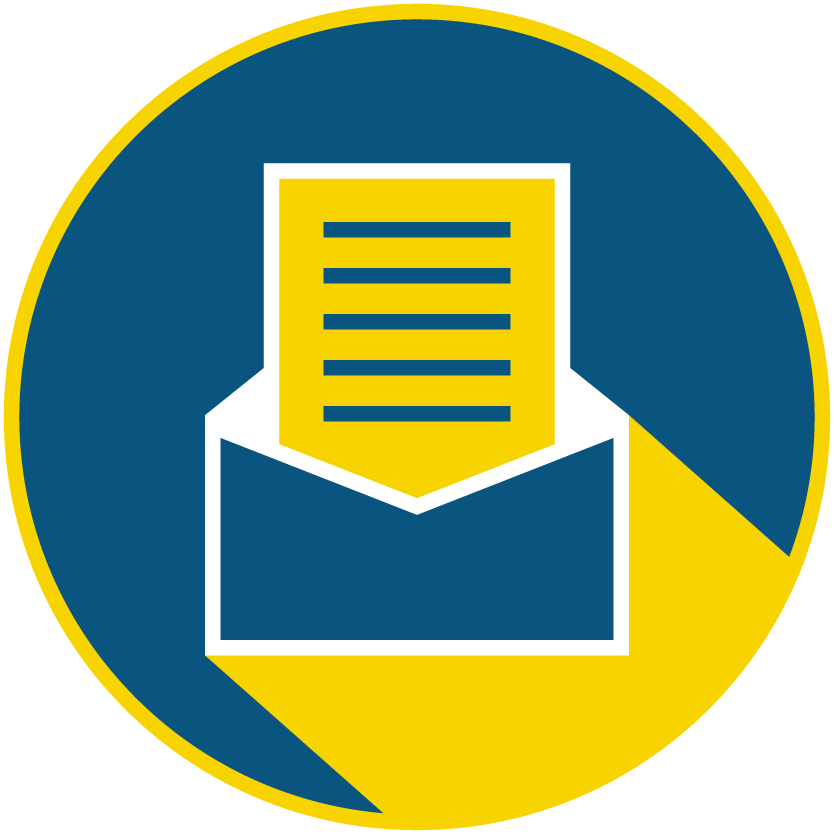 Subscribe to our newsletter to catch every headline.
Christian Hetrick
Christian Hetrick is dot.LA's Entertainment Tech Reporter. He was formerly a business reporter for the Philadelphia Inquirer and reported on New Jersey politics for the Observer and the Press of Atlantic City.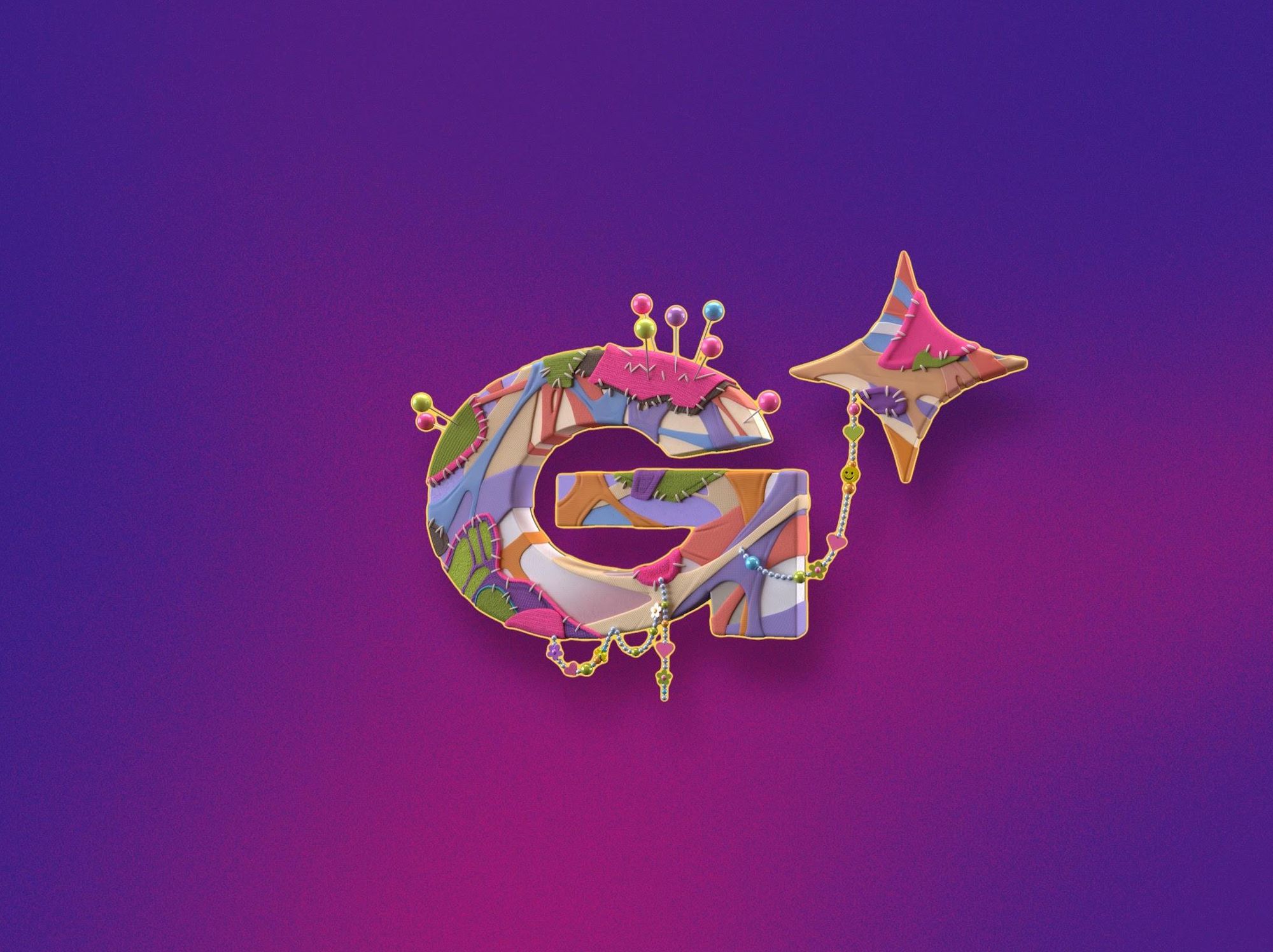 When avatar startup Genies raised $150 million in April, the company released an unusual message to the public: "Farewell."
The Marina del Rey-based unicorn, which makes cartoon-like avatars for celebrities and aims to "build an avatar for every single person on Earth," didn't go under. Rather, Genies announced it would stay quiet for a while to focus on building avatar-creation products.
Genies representatives told dot.LA that the firm is now seeking more creators to try its creation tools for 3D avatars, digital fashion items and virtual experiences. On Thursday, the startup launched a three-week program called DIY Collective, which will mentor and financially support up-and-coming creatives.
Similar programs are common in the startup world and in the creator economy. For example, social media companies can use accelerator programs not only to support rising stars but to lure those creators—and their audiences—to the company's platforms. Genies believes avatars will be a crucial part of the internet's future and is similarly using its program to encourage creators to launch brands using Genies' platform.
"I think us being able to work hands on with this next era—this next generation of designers and entrepreneurs—not only gets us a chance to understand how people want to use our platform and tools, but also allows us to nurture those types of creators that are going to exist and continue to build within our ecosystem," said Allison Sturges, Genies' head of strategic partnerships.
DIY Collective's initial cohort will include roughly 15 people, Sturges said. They will spend three weeks at the Genies headquarters, participating in workshops and hearing from CEOs, fashion designers, tattoo artists and speakers from other industries, she added. Genies will provide creatives with funding to build brands and audiences, though Sturges declined to share how much. By the end of the program, participants will be able to sell digital goods through the company's NFT marketplace, The Warehouse. There, people can buy, sell and trade avatar creations, such as wearable items.
Genies will accept applications for the debut program until Aug. 1. It will kick off on Aug. 8, and previous experience in digital fashion and 3D art development is not required.
Sturges said that the program will teach people "about the tools and capabilities that they will have" through Genies' platform, as well as "how to think about building their own avatar ecosystem brands and even their own audience."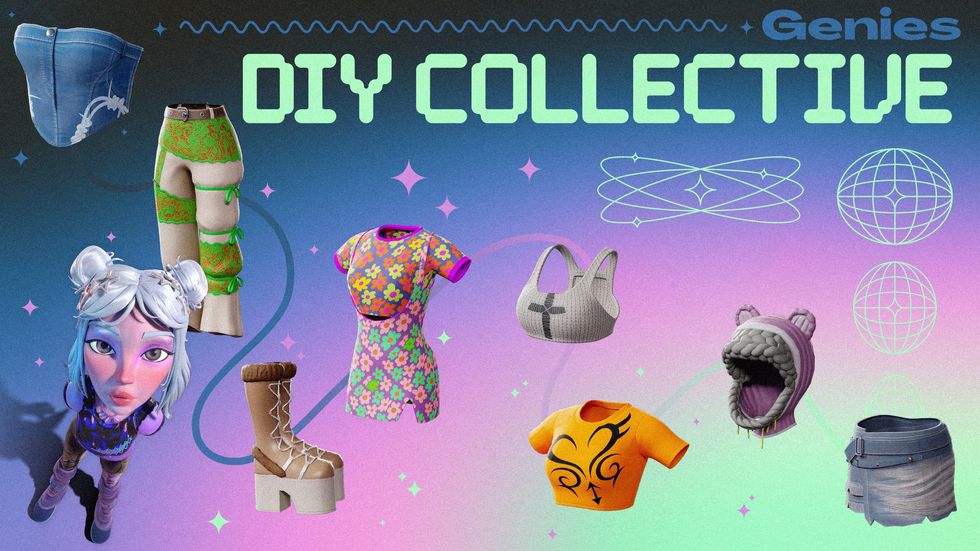 Image courtesy of Genies
Founded in 2017, Genies established itself by making avatars for celebrities from Rihanna to Russell Westbrook, who have used the online lookalikes for social media and sponsorship opportunities. The 150-person company, which has raised at least $250 million to date, has secured partnerships with Universal Music Group and Warner Music Group to make avatars for each music label's entire roster of artists. Former Disney boss Bob Iger joined the company's board in March.
The company wants to extend avatars to everyone else. Avatars—digital figures that represent an individual—may be the way people interact with each other in the 3D virtual worlds of the metaverse, the much-hyped iteration of the internet where users may one day work, shop and socialize. A company spokesperson previously told dot.LA that Genies has been beta testing avatar creator tools with invite-only users and gives creators "full ownership and commercialization rights" over their creations collecting a 5% transaction fee each time an avatar NFT is sold.
"It's an opportunity for people to build their most expressive and authentic self within this digital era," Sturges said of avatars.
The company's call for creators could be a sign that Genies is close to rolling out the Warehouse and its tools publicly. Asked what these avatar tools might look like, the startup went somewhat quiet again.
Allison Sturges said, "I think that's probably something that I'll hold off on sharing. We will be rolling some of this out soon."
Christian Hetrick
Christian Hetrick is dot.LA's Entertainment Tech Reporter. He was formerly a business reporter for the Philadelphia Inquirer and reported on New Jersey politics for the Observer and the Press of Atlantic City.
Christian Hetrick
Christian Hetrick is dot.LA's Entertainment Tech Reporter. He was formerly a business reporter for the Philadelphia Inquirer and reported on New Jersey politics for the Observer and the Press of Atlantic City.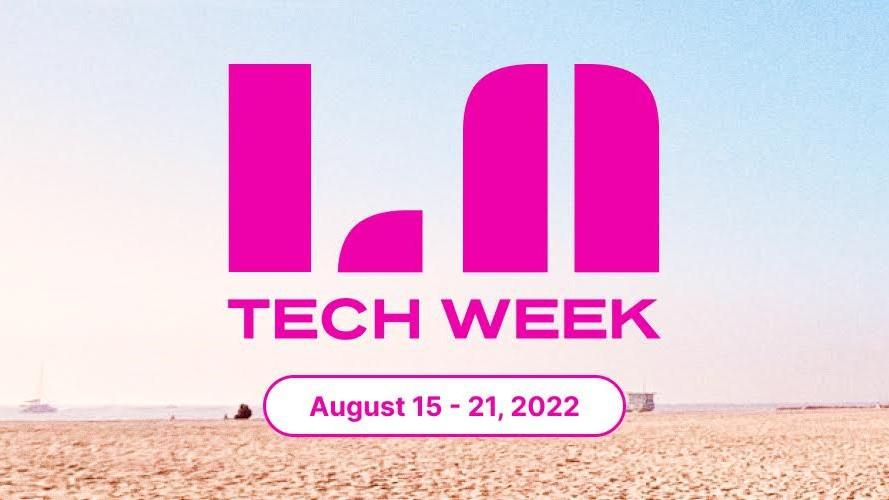 LA Tech Week—a weeklong showcase of the region's growing startup ecosystem—is coming this August.
The seven-day series of events, from Aug. 15 through Aug. 21, is a chance for the Los Angeles startup community to network, share insights and pitch themselves to investors. It comes a year after hundreds of people gathered for a similar event that allowed the L.A. tech community—often in the shadow of Silicon Valley—to flex its muscles.
From fireside chats with prominent founders to a panel on aerospace, here are some highlights from the roughly 30 events happening during LA Tech Week, including one hosted by dot.LA.
DoorDash's Founding Story: Stanley Tang, a cofounder and chief product officer of delivery giant DoorDash, speaks with Pear VC's founding managing partner, Pejman Nozad. They'll discuss how to grow a tech company from seed stage all the way to an initial public offering. Aug. 19 at 10 a.m. to 12 p.m. in Santa Monica.
The Founders Guide to LA: A presentation from dot.LA cofounder and executive chairman Spencer Rascoff, who co-founded Zillow and served as the real estate marketplace firm's CEO. Aug. 16 from 6 p.m. to 9 p.m. in Brentwood.
Time To Build: Los Angeles: Venture capital firm Andreessen Horowitz (a16z) hosts a discussion on how L.A. can maintain its momentum as one of the fastest-growing tech hubs in the U.S. Featured speakers include a16z general partners Connie Chan and Andrew Chen, as well as Grant Lafontaine, the cofounder and CEO of shopping marketplace Whatnot. Aug. 19 from 2 p.m. to 8 p.m. in Santa Monica.
How to Build Successful Startups in Difficult Industries: Leaders from Southern California's healthcare and aerospace startups gather for panels and networking opportunities. Hosted by TechStars, the event includes speakers from the U.S. Space Force, NASA Jet Propulsion Lab, Applied VR and University of California Irvine. Aug. 15 from 1 p.m. to 5 p.m. in Culver City.
LA Tech Week Demo Day: Early stage startups from the L.A. area pitch a panel of judges including a16z's Andrew Chen and Nikita Bier, who co-founded the Facebook-acquired social media app tbh. Inside a room of 100 tech leaders in a Beverly Hills mansion, the pitch contest is run by demo day events platform Stonks and live-in accelerator Launch House. Aug. 17 from 12:30 p.m. to 3 p.m. in Beverly Hills.
Registration information and a full list of LA Tech Week events can be found here.
From Your Site Articles
Related Articles Around the Web
Christian Hetrick
Christian Hetrick is dot.LA's Entertainment Tech Reporter. He was formerly a business reporter for the Philadelphia Inquirer and reported on New Jersey politics for the Observer and the Press of Atlantic City.
David Shultz
David Shultz is a freelance writer who lives in Santa Barbara, California. His writing has appeared in The Atlantic, Outside and Nautilus, among other publications.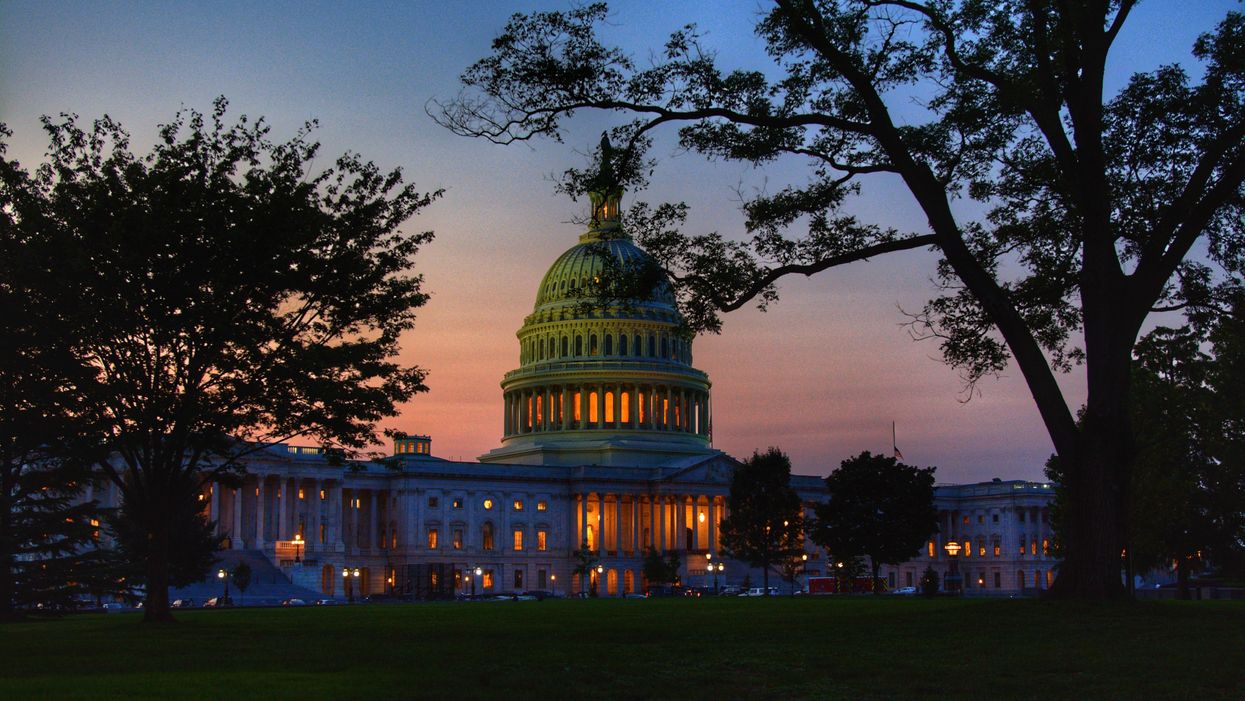 Over the weekend Senate Democrats officially passed the Inflation Reduction Act in what amounts to President Biden's biggest legislative win so far. The bill includes a host of broad-spectrum economic policy changes and completely reworks the subsidies for electric vehicle purchases. The law still has to get through the House, but this should be a much smaller hurdle.

dot.LA covered the bill in depth as it neared the goal line at the end of July, and the final iteration doesn't change much. To recap:
1. The rebate total stays $7,500 but is broken into two $3,750 chunks tied to how much of the car and its battery are made in the US.
2. The manufacturer caps are eliminated, meaning even EV companies that have sold more than 20,000 vehicles are once again eligible.
3. Rebates will now only apply to cars priced below $55,000 and trucks/SUVs below $80,000
With the new system placing a renewed emphasis on American manufacturing and assembly, the calculus of which vehicles cost how much is still being worked out. The most comprehensive (but unofficial!) list I've seen has come from Reddit user u/Mad691.
In addition to the EV rebate program, the bill also includes a number of economic incentives aimed at curbing emissions and accelerating the country's transition to electric vehicles.
There's $20 billion earmarked for the construction of new clean vehicle manufacturing facilities and $3 billion will go help electrify the USPS delivery fleet. Another $3 billion will go to electrifying the nation's ports. Then there's $1 billion for zero-emission trucks and buses.
Now that the bill is about to be codified into law, VC investment in the sector might heat up in response to the new money flowing in.
"I do anticipate more climate funds standing up to invest in EV infrastructure," says Taj Ahmad Eldridge, a partner at Include Ventures and the director at CREST an ARES Foundation initiative with JFF/WRI that aims to provide training for people in the new green economy. "However, we do see funds being a little more thoughtful on diligence and taking their time to fund the right investment."
The sentiment seems to be shared across Southern California. ChargeNet CEO and Co-Founder Tosh Dutt says the Inflation Reduction Act "super charges" the company's effort to build infrastructure across the country.
"This investment accelerates the transition to renewable energy and gives companies like ChargeNet Stations the confidence to expand more rapidly, especially in underserved communities," says Dutt.
For Rivian, the bill's passage has left would-be customers in a sort of limbo. Because many of their models will exceed the $80,000 cap for trucks and SUVs after options, customers who've preordered are scrambling to sign buyers' agreements to take advantage of the current EV rebate scheme which doesn't include price caps. As I noted in the previous article, if you buy an EV before the bill is signed, you're eligible for the current rebate system even if the vehicle isn't delivered until 2023. Any existing contracts under the current system will remain valid.
With the legislation seemingly on the fast track to become law, it's unclear whether or not Rivian will expedite the purchasing process to allow customers to sign the buyers' agreement before the new rebate program becomes the law of the land. Tick tock!
David Shultz
David Shultz is a freelance writer who lives in Santa Barbara, California. His writing has appeared in The Atlantic, Outside and Nautilus, among other publications.