faze clan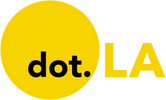 Get in the KNOW
on LA Startups & Tech
X
faze clan
Courtesy of FaZe Clan
Though it's not an invite to FaZe Clan's Burbank mansion, fans of the Los Angeles-based esports and entertainment organization will soon be able to plug themselves into its hype house vibes with the launch of a new pop-up store.
Founded in 2010, FaZe Clan has grown from a small group of gaming YouTubers into a conglomerate of professional esports games, celebrity investors and brand partnerships.
Open during select times and days from May 14 to June 10, The Armory—located at the primo L.A. retail coordinates of Melrose and Fairfax—will be FaZe Clan's first-ever immersive gaming lounge and retail store, the company said in a statement Monday. Livestream shopping platform and FaZe Clan partner NTWRK will oversee the store, designed by FaZe's newly-appointed creative director Jay "JVY" Richardson.
Operating in both physical and digital realms, The Armory will sell FaZe Clan's custom gaming products and merchandise. Some of the drops will necessitate actually being physically present at the store—a page taken from the playbook of its new retail neighbor, Supreme.
The Armory will also host tournaments and events for the length of its installation, giving fans an opportunity to experience the events that FaZe Clan is known for. Different showrooms will host retail offerings, esports gaming setups and a central screen for console gaming.
"Our approach with this pop-up is showing the fans what's next and where we're at in the future already," Richardson said in a statement. "The store itself is essentially the vortex entry point and it's being conveyed through the graphics of all the featured items you'll see."
While this move is set to get the blood of FaZe's millions of young fans pumping, it may be a smokescreen masking legitimate concerns about the financial state of its business. After announcing plans to go public in a merger with a valuation of $1 billion last year and jumping the gun by adding Snoop Dogg to its board of directors, Sports Business Journal reported last week that SEC filings revealed FaZe to be operating under heavier losses than they'd originally claimed.
The amendment showed FaZe's EBITDA (earnings before interest, taxes, depreciation, and amortization) currently sits at an adjusted loss of nearly $29 million. (The brand's original estimated EBITDA showed a $19 million loss.) And since the December 31 deadline for its merger with special purpose acquisition company (SPAC) sponsored by investment bank B. Riley has blown by, FaZe will be unable to access the 75% of proceeds from the SPAC's $173 million trust account and a planned $118 million private investment in public equity (PIPE) investment it was counting on, SBJ reported.
Meaning: FaZe isn't making anywhere near enough money to sustain its costs—and with no way to tap into investment funds, the only thing it's managed to raise is skepticism that FaZe is esports first real unicorn.

Whether or not a flashy pop-up like The Armory can generate enough money to keep a household of gaming influencers in their accustomed lifestyles—let alone sway a market that's seen scores of SPAC mergers terminated amid bearish market conditions—is anyone's guess.

From Your Site Articles
Related Articles Around the Web
Loaded, a Los Angeles-based talent and marketing agency focused on gaming brands and creators, has secured a fresh $20 million growth equity round led by L.A. private equity firm Coral Tree Partners.
Loaded works with popular gaming streamers like AnneMunition and Sydeon, as well as large brands like Apple's Beats and Amazon's Prime Gaming.
The agency recently shook up its C-suite, elevating chief operating officer Josh Swartz to CEO. It also brought in former FaZe Clan executive Jeff Pabst as its new COO and ex-Riot Games executive Bridget Davidson as president of talent. Coral Tree executives Alan Resnikoff and Henry Shapiro have joined Loaded's board after the private equity firm's investment, Axios reported.
Loaded plans to use the new funding to grow its talent business and scoop up other gaming-focused companies, Pabst said on Twitter. Potential acquisition targets include analytics firms as well as Web3- and metaverse-focused companies, Swartz told Axios.
Originally based in Columbus, Ohio, Loaded merged with two other esports firms, Noscope and Catalyst Sports and Media, in 2018 to form gaming group Popdog. At the time, the newly merged company reportedly raised $9 million from investors including Makers Fund and Korea Investment Partners.
Related Articles Around the Web
FaZe Clan, the Los Angeles-based esports team owner and collective of gaming influencers, will go public through a merger with a special-purpose acquisition company valued at $1 billion, as it expands its gaming brand and eyes original content for streaming services like Netflix.
Launched in 2010, FaZe built a business creating esports teams (it now has 30 esports championships under its belt) and went to develop some of the most prominent gaming influencers in the U.S. The company courts younger audiences through brand partnerships with Gfuel, McDonald's, Totino's Pizza Rolls and hot names in merch like Bearbrick and Ethika.

The company said it reaches 350 million followers through its social media.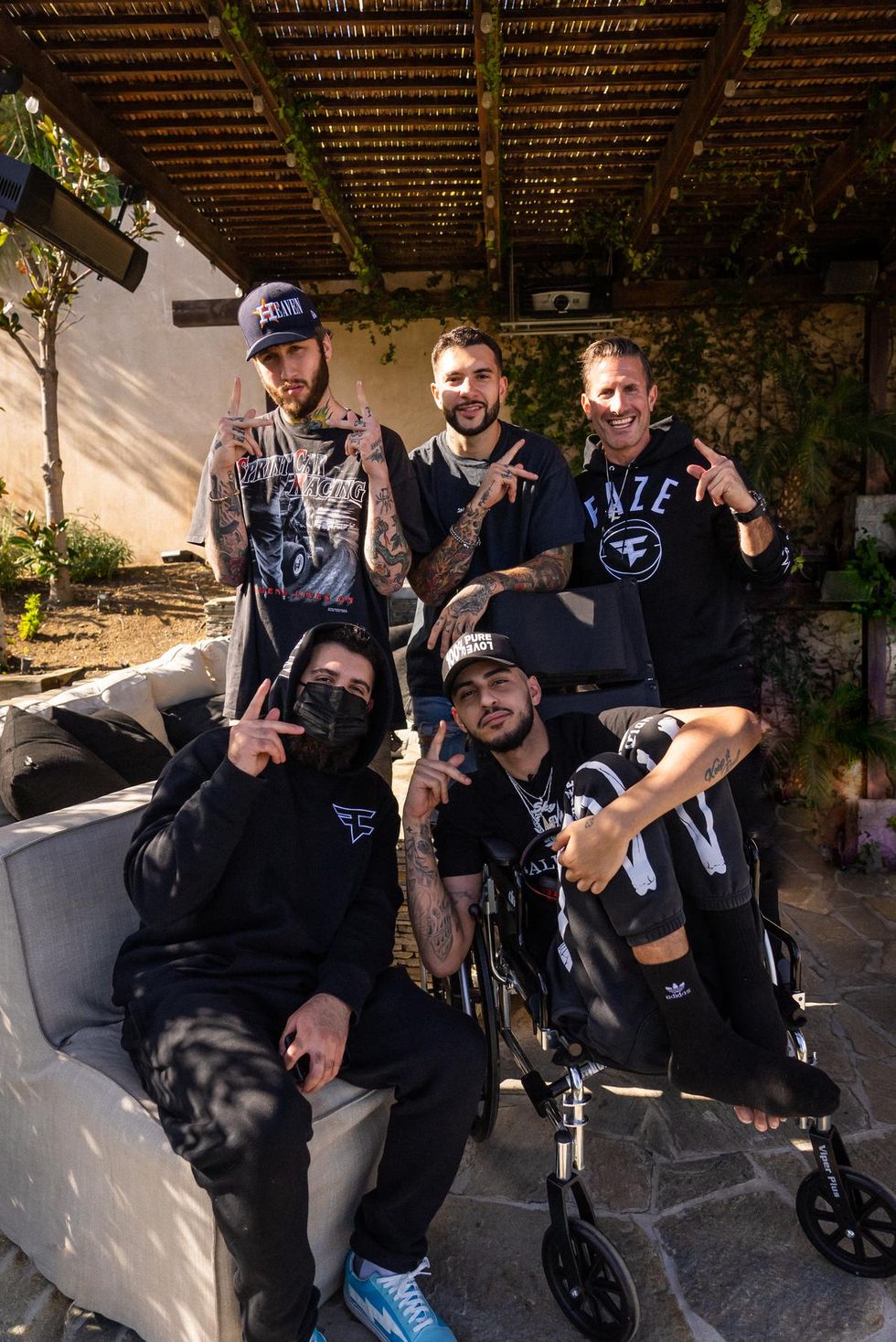 FaZe's chief financial officer Amit Bajaj said during a Monday investor call that FaZe expected its sales this year would be roughly $50 million, but now believes FaZe's revenue will rapidly outpace that in coming years following the merger as it delves even deeper into the influencer economy.
"We have a vast network of influence, and we are positioned at the intersection of how Gen Z consumes content and how they transact and engage with that content," FaZe Clan CEO Lee Trink said during an investor call Oct. 25.
B. Riley's SPAC company B. Riley Principal 150 Merger Corp plans on merging with FaZe Clan. The deal will give FaZe Clan access to $120 million in capital through a private investment in public equity (PIPE) that's associated with the blank check company.
In addition, the Wall Street Journal reported the SPAC, a shell company set up to take a startup public, had $170 million that FaZe Clan could access — but that number could fall if investors withdraw ahead of the merger. SPAC arrangements have skyrocketed in the recent year as companies look for access to quick capital.
The merger must still be voted on by shareholders but when complete, FaZe will trade on the NASDAQ under the ticker symbol "FAZE." When the deal is complete, the SPAC will be renamed FaZe Holdings Inc.

FaZe knows the power courting celebrities has when it comes to bringing in new, younger audiences. Singer Pitbull is an investor in FaZe Clan, and in recent years the company has sought out sports pros to join its ranks as esports influencers, including Ben Simmons, Kyle Murray and LeBron James' son Bryce James, also known as Bronny.
In addition to repping the brand, many of FaZe Clan's influencers stream gameplay and post regular video blog updates of their lives in FaZe's lavish creator mansion in Los Angeles.
Trink said partnerships like the one with artist Takashi Murakami to create jerseys and other merchandise has been lucrative, bringing in nearly $1 million in mouse pad sales in one day.
B. Riley SPAC CEO Dan Shribman told the Journal FaZe is "very different than a lot of other explosive growth companies," because it can rapidly expand the brand digitally without spending much money.
"We're starting to move beyond social channels and develop original IP, providing us with opportunities to expand our platform into premium distribution channels, such as Netflix and HBO," Trink told investors on Monday. "We're also expanding into new content formats like podcasts, music (and) live."
Trink also said FaZe is looking to acquire other companies that create content or direct-to-consumer goods as it grows its business. "We believe that M&A (mergers and acquisitions) will be an important and value enhancing element of our strategy and have a very significant pipeline of opportunities we are currently evaluating," Trink said.
What is a SPAC? www.youtube.com