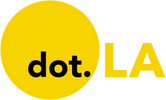 Get in the KNOW  
  on LA Startups & Tech  
X
Samson Amore
Samson Amore is a reporter for dot.LA. He previously covered technology and entertainment for TheWrap and reported on the SoCal startup scene for the Los Angeles Business Journal. Send tips or pitches to samsonamore@dot.la and find him on Twitter at @Samsonamore. Pronouns: he/him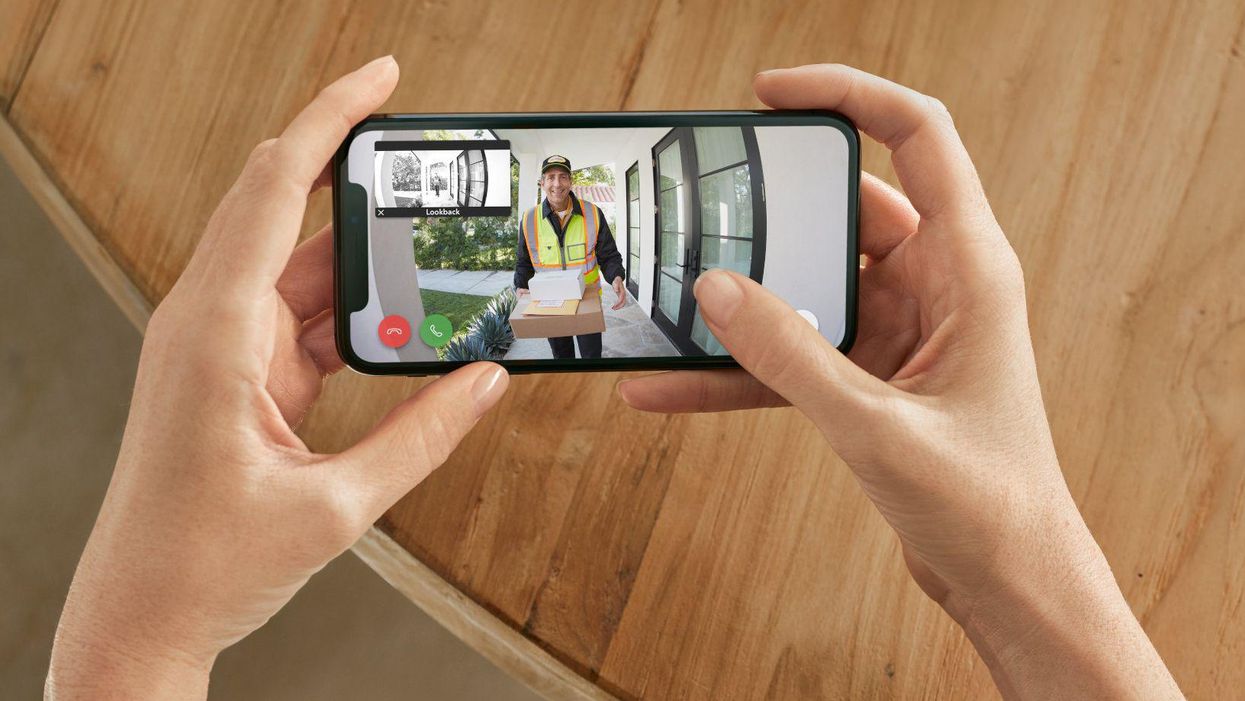 Ring, the camera doorbell company owned by Amazon, is under scrutiny after admitting to sharing users' footage with law enforcement 11 times so far this year without their explicit consent.
---
Founded by former "Shark Tank" entrepreneur hopeful James Siminoff, Ring launched in Santa Monica in 2012 and was acquired by Amazon – which has its own smart home and surveillance network ambitions – in 2018 for reportedly north of $1 billion.
Ring's push to become cozy with the cops is spooking privacy experts and policymakers alike. It's become a bipartisan issue – elected officials on either side of the aisle have sponsored or are lobbying bills that could reduce the scope of what private companies collect and share with law enforcement. But a bill that would block police from surveilling people's internet habits without warrants was narrowly defeated two years ago, and there is no comprehensive federal regulation regarding what companies can – or can't – share with police and how they should notify users.
"The ubiquity of straight to consumer surveillance technology has happened so fast and the relationships from the very start have been so cozy with police," Electronic Frontier Foundation policy analyst Matthew Guariglia told dot.LA. "It's been so untransparent to some extent, that we really have not caught up yet."
Amazon's vice president of public policy Brian Huseman and Sen. Edward Markey (D-Ma.) exchanged dueling letters this week after Markey called Ring out for sharing data with police and asked for more information about the company's privacy practices.
Huseman did not agree to several of Markey's demands, including commitments to not accept financial contributions from policing agencies or allow immigration officials to access Ring recordings. Amazon also refuses to commit to never participating in police sting operations.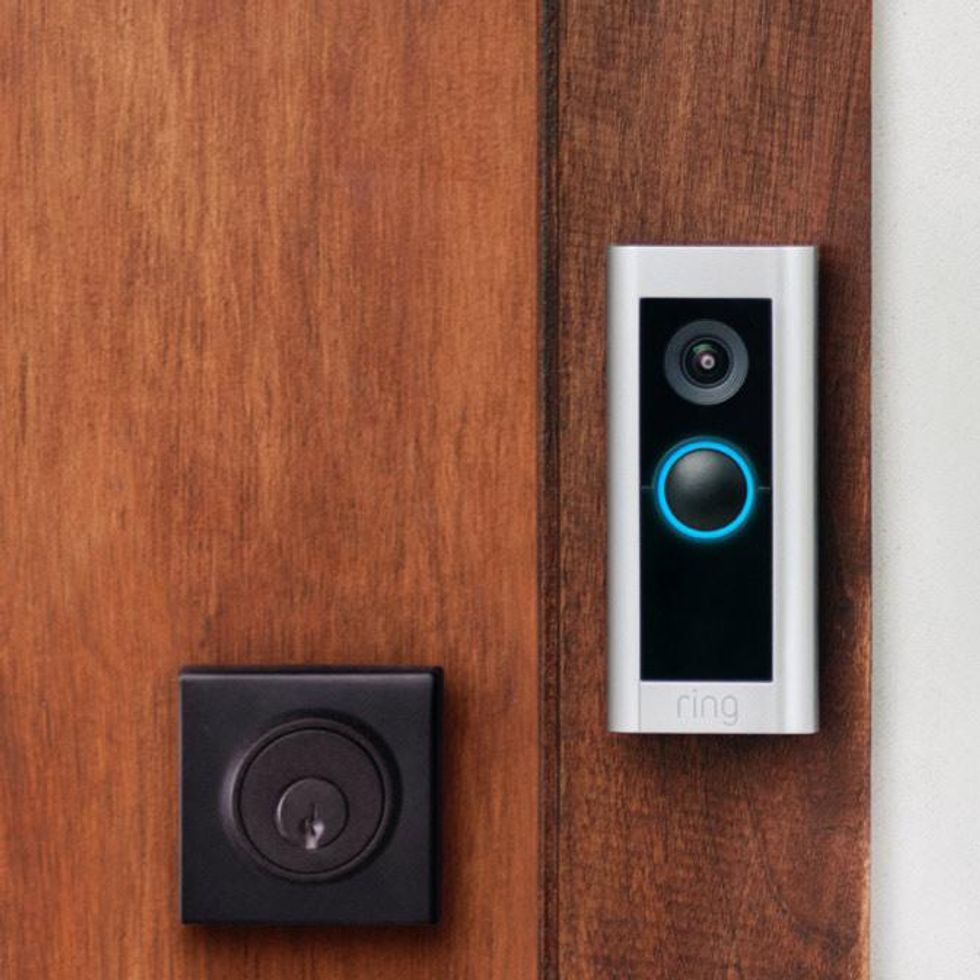 Ring's doorbell camera. Credit: Ring dot.la
One of Ring's more contentious features is its Neighbors app, which comes free with a Ring device, and its companion app for public safety agencies, called Neighbors Public Safety Service (NPSS), where police can post "requests for assistance" where they provide some details of alleged crimes and ask users to publicly comment tips or privately share footage from Ring devices.
"I agree there are a lot of potential harms that might come with that type of function," said Max Isaacs, a staff civil rights attorney for the Policing Project at the NYU School of Law.
Guariglia said there's seemingly no limit to the amount of footage police can get. He also noted he's seen requests for up to eight hours. "They can use that footage in any way they want [and] they can forward it to other departments," he said. "They might tell you they're investigating a car break-in. But what happens if your neighbor is undocumented, are they free to forward that footage to ICE?"
Ring said over 2,600 law enforcement agencies are on the NPSS platform, over a fivefold increase from 2019, growth which could in part be attributed to Ring's policy of giving law enforcement officials freebies in exchange for hawking their products. Last year, Ring Chief Technology Officer Josh Roth told dot.LA "our customer is not the police department."
Ring's policy is that it only allows agencies to see camera footage if the owner agrees, or police get a warrant. But it says it's allowed to share video without user consent if there's an "emergency," which is vaguely defined as "cases involving imminent danger of death or serious physical injury to any person."
Markey asked Huseman and Ring to clarify, but the company refused to elaborate.
In an email statement to dot.LA, Ring said, "it's simply untrue that Ring gives anyone unfettered access to customer data or video, as we have repeatedly made clear to our customers and others. The law authorizes companies like Ring to provide information to government entities if the company believes that an emergency involving danger of death or serious physical injury to any person, such as a kidnapping or an attempted murder, requires disclosure without delay. Ring faithfully applies that legal standard."
"Police can request footage without a warrant without consent of the user, if they and Ring decide the situation was extreme enough," said Guariglia. "I don't know who elected them the arbiters of what an emergency is, and what requires the use of emergency Ring footage as quickly as possible. But apparently, it's them."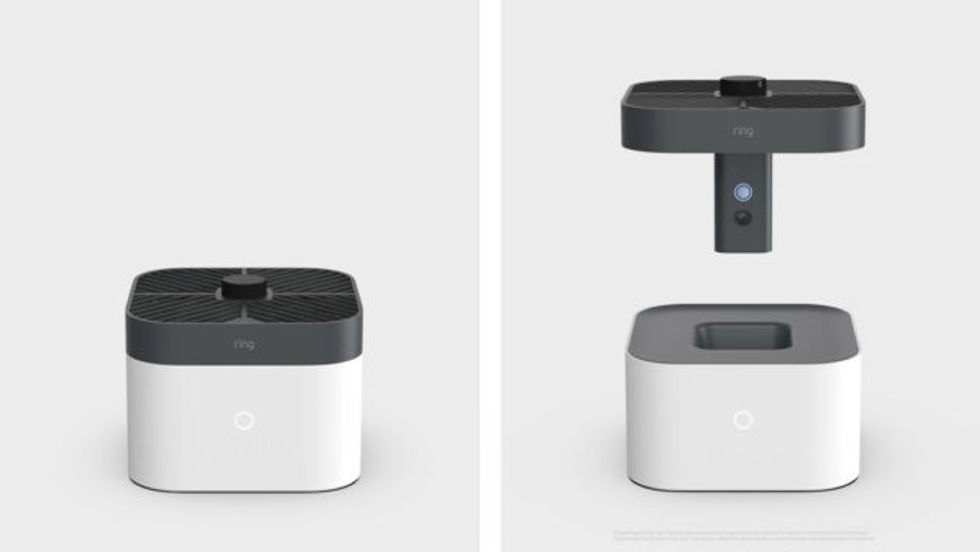 Ring's "Always Home Cam." Credit: Ringdot.la
Max Isaacs worked on a December 2021 audit conducted by the Policing Project and commissioned by Ring (Isaacs told dot.LA NYU donated the $25,000 Ring paid for the study to a racial justice nonprofit) which found that more than 10 million people use Neighbors every month. He said Ring did take some of the Policing Project's advice, including working to make the process of police requesting footage more transparent.
"What Ring has done through the audit is taking the first step; it's modified some of its practices in a way that we think is a step in the right direction," Isaacs told dot.LA. "What has to happen now is for policymakers to begin studying, learning from this transparency, learning how police are using this tool and creating sensible safeguards and rules for police to follow so that we can prevent some of the misuse and privacy implications that advocates are concerned about."
Matthew Guariglia said the EFF wants Ring to add more public service groups to the app, like homeless outreach groups, fire departments and even animal control. He also said EFF recommends Ring make two key changes: firstly, turning on end-to-end encryption by default for users. People can turn this on in their app but only if they know where to find the setting and even understand the importance of encrypting their data.
Encryption "is not a perfect solution, but it's much safer and more verifiable than the case where the data is sitting on their servers and they can give it to whomever they want," Dr. Clifford Neuman, director of USC's Center for Computer Systems and Security told dot.LA.
Another thing the EFF says Ring needs to fix is ending default audio collection. Guariglia told dot.LA a study of Ring devices by Consumer Reports found that Ring doorbells can record audio up to a 30-foot radius, further increasing Big Brother's range of sight.
"The cameras aren't even deployed by the government. It's individuals doing it for their own purpose, but you've got the aggregation of the data that changes the nature of surveillance that can be accomplished," Neuman noted.
Will Ring and its competitors, including Nest, Blink, and Arlo be reeled in any time soon, or will these tens of millions of cameras scattered across the country eventually form an unavoidable mesh network of lateral surveillance that continues to foster racism and over-policing? Experts said that depends on how quickly lawmakers regulate the business. But as the first video security firms figured out ages ago, as long as people remain in fear of crime, Rings will continue to sell.
"Simply put, fear sells," Guariglia quipped. "The more you are paranoid and afraid, the more cameras you're going to buy, the more apps you're going to download, [and] the more you're going to surround yourself with things that are going to make you even more afraid."
Editor's note: This story was updated Friday, July 15 to reflect comments from Ring.
Samson Amore
Samson Amore is a reporter for dot.LA. He previously covered technology and entertainment for TheWrap and reported on the SoCal startup scene for the Los Angeles Business Journal. Send tips or pitches to samsonamore@dot.la and find him on Twitter at @Samsonamore. Pronouns: he/him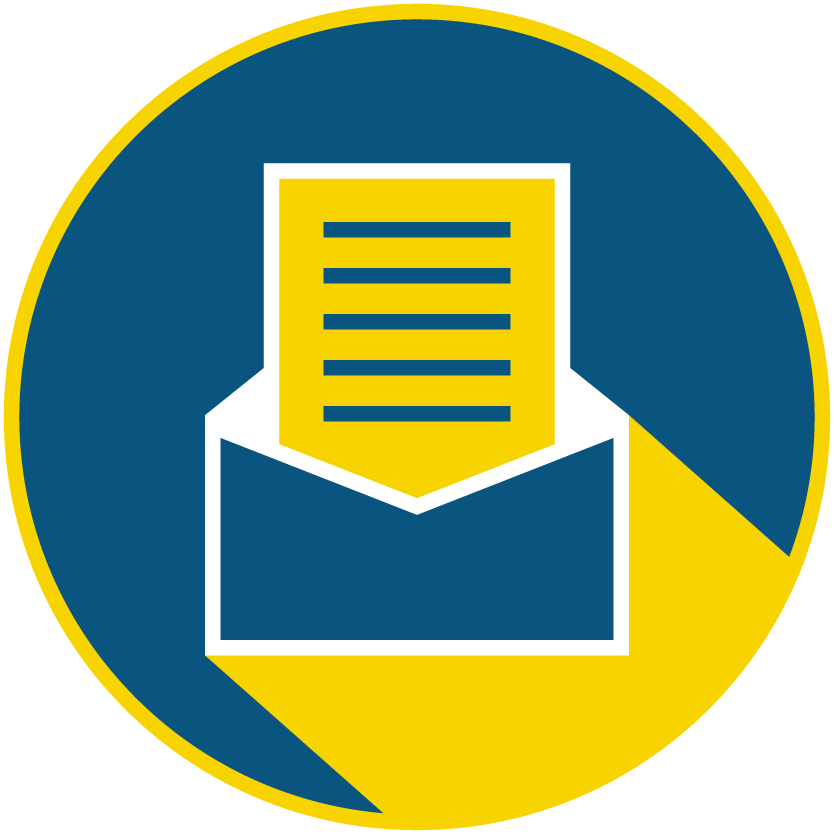 Subscribe to our newsletter to catch every headline.
Christian Hetrick
Christian Hetrick is dot.LA's Entertainment Tech Reporter. He was formerly a business reporter for the Philadelphia Inquirer and reported on New Jersey politics for the Observer and the Press of Atlantic City.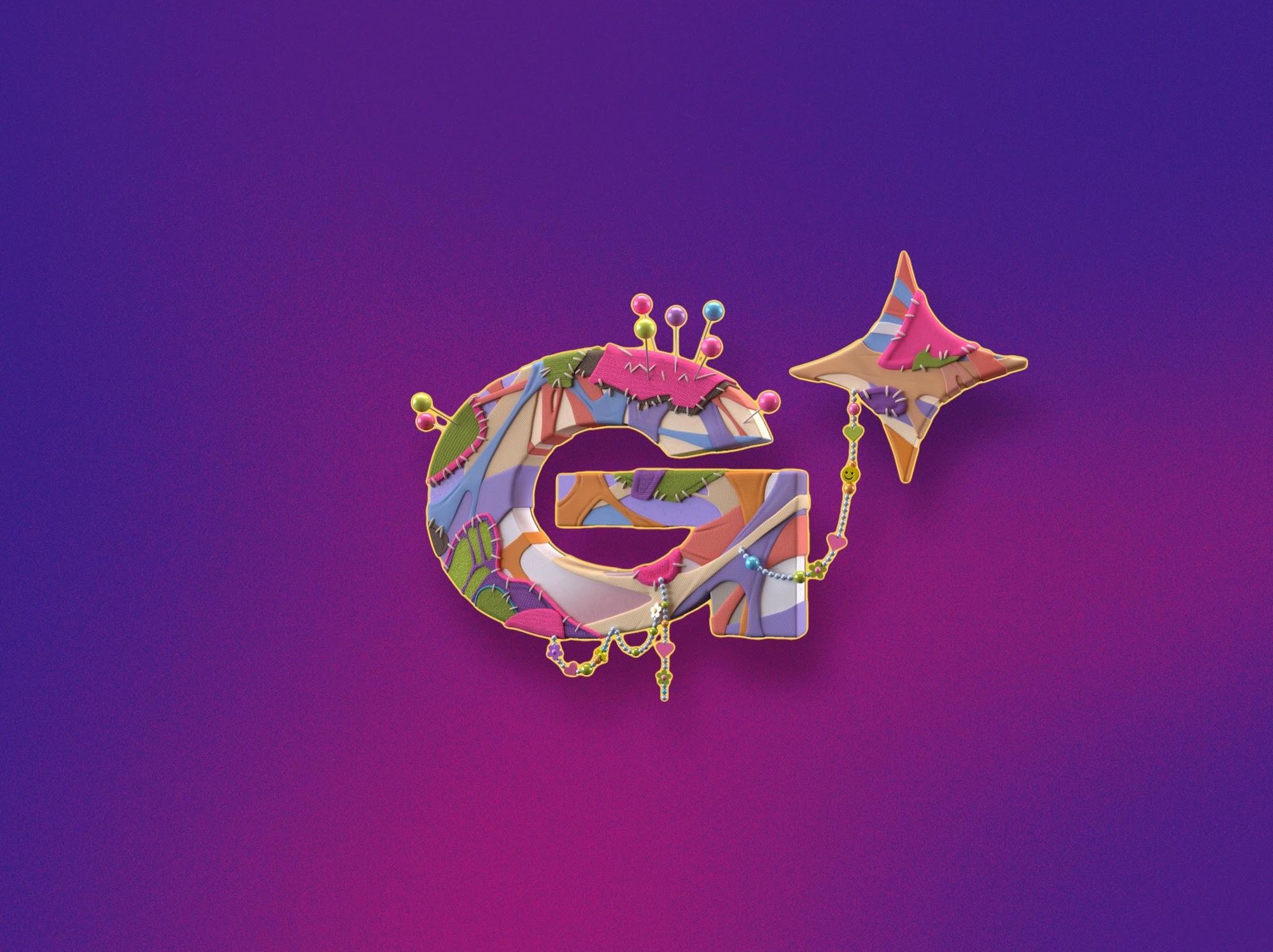 When avatar startup Genies raised $150 million in April, the company released an unusual message to the public: "Farewell."
The Marina del Rey-based unicorn, which makes cartoon-like avatars for celebrities and aims to "build an avatar for every single person on Earth," didn't go under. Rather, Genies announced it would stay quiet for a while to focus on building avatar-creation products.
Genies representatives told dot.LA that the firm is now seeking more creators to try its creation tools for 3D avatars, digital fashion items and virtual experiences. On Thursday, the startup launched a three-week program called DIY Collective, which will mentor and financially support up-and-coming creatives.
Similar programs are common in the startup world and in the creator economy. For example, social media companies can use accelerator programs not only to support rising stars but to lure those creators—and their audiences—to the company's platforms. Genies believes avatars will be a crucial part of the internet's future and is similarly using its program to encourage creators to launch brands using Genies' platform.
"I think us being able to work hands on with this next era—this next generation of designers and entrepreneurs—not only gets us a chance to understand how people want to use our platform and tools, but also allows us to nurture those types of creators that are going to exist and continue to build within our ecosystem," said Allison Sturges, Genies' head of strategic partnerships.
DIY Collective's initial cohort will include roughly 15 people, Sturges said. They will spend three weeks at the Genies headquarters, participating in workshops and hearing from CEOs, fashion designers, tattoo artists and speakers from other industries, she added. Genies will provide creatives with funding to build brands and audiences, though Sturges declined to share how much. By the end of the program, participants will be able to sell digital goods through the company's NFT marketplace, The Warehouse. There, people can buy, sell and trade avatar creations, such as wearable items.
Genies will accept applications for the debut program until Aug. 1. It will kick off on Aug. 8, and previous experience in digital fashion and 3D art development is not required.
Sturges said that the program will teach people "about the tools and capabilities that they will have" through Genies' platform, as well as "how to think about building their own avatar ecosystem brands and even their own audience."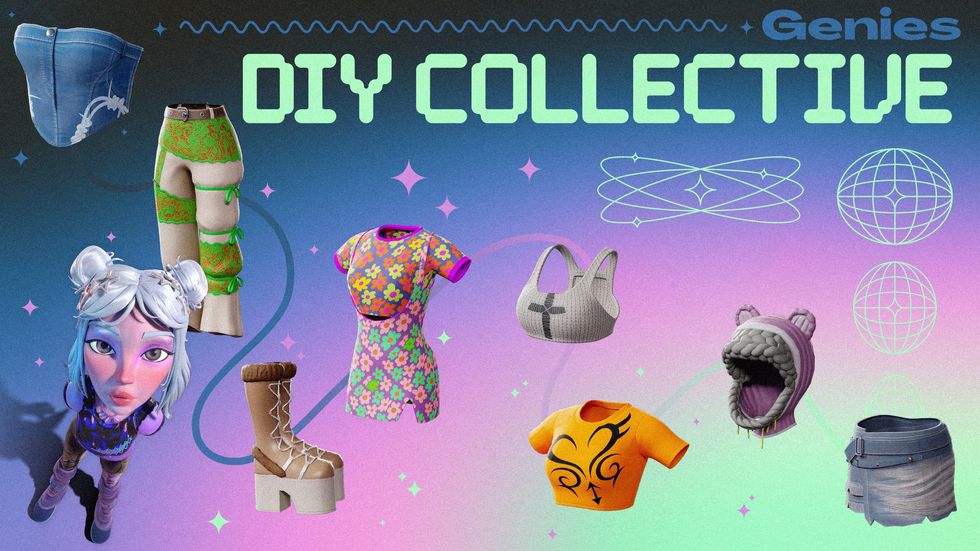 Image courtesy of Genies
Founded in 2017, Genies established itself by making avatars for celebrities from Rihanna to Russell Westbrook, who have used the online lookalikes for social media and sponsorship opportunities. The 150-person company, which has raised at least $250 million to date, has secured partnerships with Universal Music Group and Warner Music Group to make avatars for each music label's entire roster of artists. Former Disney boss Bob Iger joined the company's board in March.
The company wants to extend avatars to everyone else. Avatars—digital figures that represent an individual—may be the way people interact with each other in the 3D virtual worlds of the metaverse, the much-hyped iteration of the internet where users may one day work, shop and socialize. A company spokesperson previously told dot.LA that Genies has been beta testing avatar creator tools with invite-only users and gives creators "full ownership and commercialization rights" over their creations collecting a 5% transaction fee each time an avatar NFT is sold.
"It's an opportunity for people to build their most expressive and authentic self within this digital era," Sturges said of avatars.
The company's call for creators could be a sign that Genies is close to rolling out the Warehouse and its tools publicly. Asked what these avatar tools might look like, the startup went somewhat quiet again.
Allison Sturges said, "I think that's probably something that I'll hold off on sharing. We will be rolling some of this out soon."
Christian Hetrick
Christian Hetrick is dot.LA's Entertainment Tech Reporter. He was formerly a business reporter for the Philadelphia Inquirer and reported on New Jersey politics for the Observer and the Press of Atlantic City.
Christian Hetrick
Christian Hetrick is dot.LA's Entertainment Tech Reporter. He was formerly a business reporter for the Philadelphia Inquirer and reported on New Jersey politics for the Observer and the Press of Atlantic City.
LA Tech Week—a weeklong showcase of the region's growing startup ecosystem—is coming this August.
The seven-day series of events, from Aug. 15 through Aug. 21, is a chance for the Los Angeles startup community to network, share insights and pitch themselves to investors. It comes a year after hundreds of people gathered for a similar event that allowed the L.A. tech community—often in the shadow of Silicon Valley—to flex its muscles.
From fireside chats with prominent founders to a panel on aerospace, here are some highlights from the roughly 30 events happening during LA Tech Week, including one hosted by dot.LA.
DoorDash's Founding Story: Stanley Tang, a cofounder and chief product officer of delivery giant DoorDash, speaks with Pear VC's founding managing partner, Pejman Nozad. They'll discuss how to grow a tech company from seed stage all the way to an initial public offering. Aug. 19 at 10 a.m. to 12 p.m. in Santa Monica.
The Founders Guide to LA: A presentation from dot.LA cofounder and executive chairman Spencer Rascoff, who co-founded Zillow and served as the real estate marketplace firm's CEO. Aug. 16 from 6 p.m. to 9 p.m. in Brentwood.
Time To Build: Los Angeles: Venture capital firm Andreessen Horowitz (a16z) hosts a discussion on how L.A. can maintain its momentum as one of the fastest-growing tech hubs in the U.S. Featured speakers include a16z general partners Connie Chan and Andrew Chen, as well as Grant Lafontaine, the cofounder and CEO of shopping marketplace Whatnot. Aug. 19 from 2 p.m. to 8 p.m. in Santa Monica.
How to Build Successful Startups in Difficult Industries: Leaders from Southern California's healthcare and aerospace startups gather for panels and networking opportunities. Hosted by TechStars, the event includes speakers from the U.S. Space Force, NASA Jet Propulsion Lab, Applied VR and University of California Irvine. Aug. 15 from 1 p.m. to 5 p.m. in Culver City.
LA Tech Week Demo Day: Early stage startups from the L.A. area pitch a panel of judges including a16z's Andrew Chen and Nikita Bier, who co-founded the Facebook-acquired social media app tbh. Inside a room of 100 tech leaders in a Beverly Hills mansion, the pitch contest is run by demo day events platform Stonks and live-in accelerator Launch House. Aug. 17 from 12:30 p.m. to 3 p.m. in Beverly Hills.
Registration information and a full list of LA Tech Week events can be found here.
Christian Hetrick
Christian Hetrick is dot.LA's Entertainment Tech Reporter. He was formerly a business reporter for the Philadelphia Inquirer and reported on New Jersey politics for the Observer and the Press of Atlantic City.
Steve Huff
Steve Huff is an Editor and Reporter at dot.LA. Steve was previously managing editor for The Metaverse Post and before that deputy digital editor for Maxim magazine. He has written for Inside Hook, Observer and New York Mag. Steve is the author of two official tie-ins books for AMC's hit "Breaking Bad" prequel, "Better Call Saul." He's also a classically-trained tenor and has performed with opera companies and orchestras all over the Eastern U.S. He lives in the greater Boston metro area with his wife, educator Dr. Dana Huff.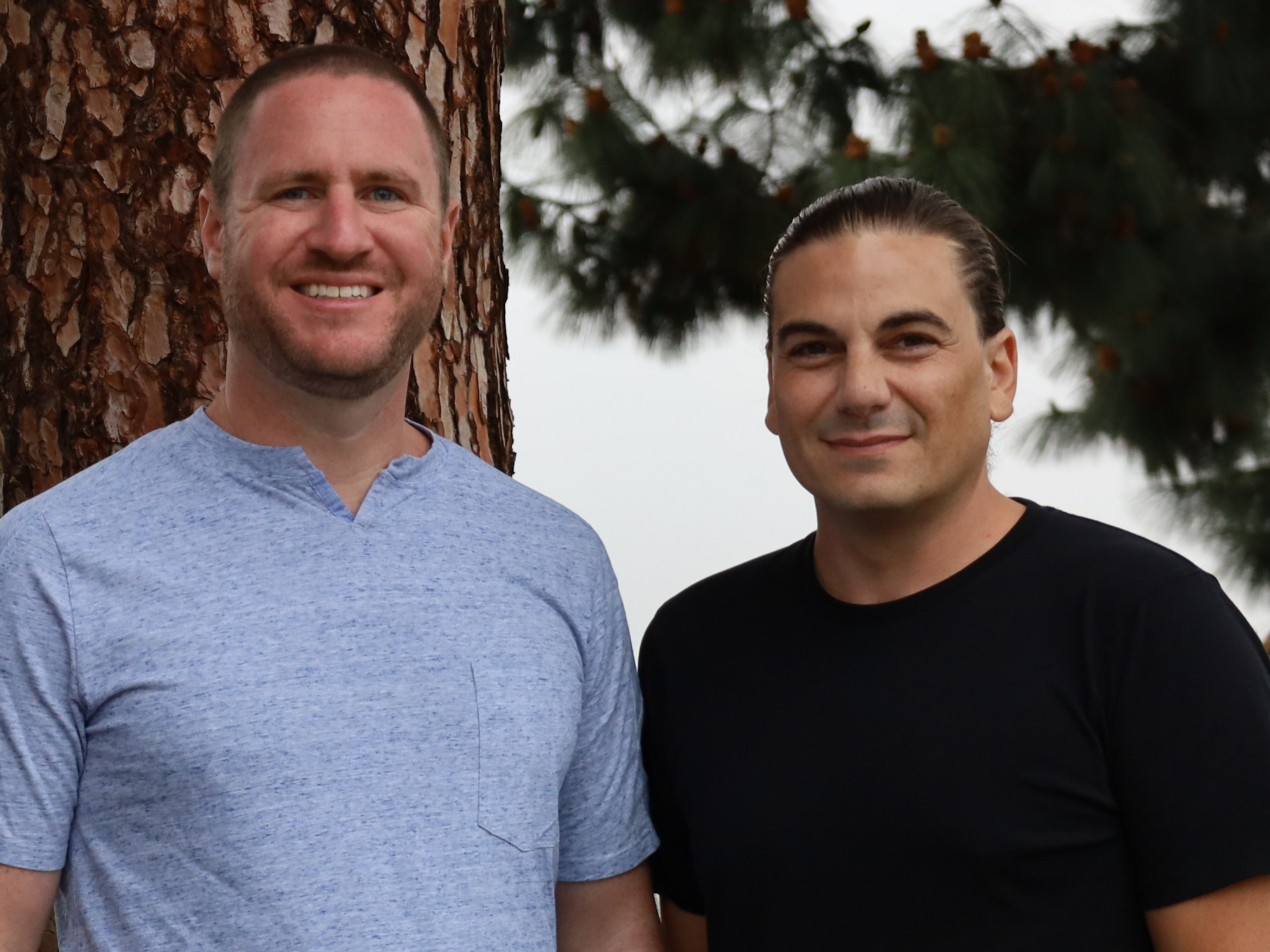 Photo by Ryz Labs
RYZ Labs wants to be a one-stop shop for startups looking to scale up and add new talent.
California natives Jordan Metzner and Sam Nadler created RYZ Labs, and their résumés make it clear they've got the knowledge and experience necessary to help others hit the ground running. In 2006, the pair launched California Burrito Co., a chain restaurant with international reach; in 2013, they founded the "Uber for Laundry," Washio. Add in Metzner's five years at Amazon and Nadler's time at Lyft, and you have a potent combination of industry savvy and entrepreneurial flair.
Metzner and Nadler bring that collective knowledge to bear in RYZ Labs, which calls itself a "hybrid startup studio." That means RYZ is ready to help with two of the more daunting challenges any growing venture faces: Refining a startup's vision and building the kind of staff needed to execute that vision—on a budget, if necessary. RYZ Labs' official announcement is succinct: They want to "help existing startups scale fast and spend less."
In an interview, Jordan Metzner tells dot.LA his time with Amazon played a significant role in returning to entrepreneurship. "I was able to work on entrepreneurial projects pretty much like the whole time," he says, "And I basically was able to come up and generate new ideas and turn them from ideas into little startups at Amazon…."
Metzner also says that in his position, he got to "see both sides and how projects are able to set their value within the organization, how impactful they must be."
Metzner's final Amazon project helped turn him back toward the startup world. He invented Amazon's Ring Drone, and after that, Metzner says, "I just knew that… creating things from scratch is still really where my passion was."
"So yeah," he says, "I had dreamed of building a startup studio for years." According to Metzner, that takes "not just the desire to do it, but probably a collection of career experiences that have brought me to this place."
Digital mock up for OffsiteIO, a startup helped by RYZ Labs Assets by Ryz Labs
Thanks partly to Metzner's and Nadler's connections in Latin America (California Burrito Co. started in Argentina before expanding to six other Central and South American countries), RYZ Labs has international ambitions. As Metzner says in the launch announcement, RYZ combines two of his passions: "Latin America and business creation. Having lived and worked in Latin America for many years, I love the people and truly believe in the region's tech prowess and potential."
As experts on the Latin American market, Metzner and Nadler have the advantage of being able to identify the region's top engineers. However, there are many other reasons for RYZ Labs to encourage founders to look beyond North America, including pandemic-inspired normalization of remote work, economic instability in the U.S., an untapped reserve of talented engineers, and more practical, simple advantages such as time zones lining up.
Expanding on the COVID-19-inspired advantages of distributed teams, Metzner tells dot.LA "that probably leads to part of the human capital side of our business."
He notes that it has "been easier and easier to add additional teammates that may not be sitting in the same room as you. And as long as you speak the same language and you're in the same time zones, you know, it can be a super easy way to communicate and to build."
RYZ Labs was in "stealth mode" for a year and, in that time, launched startups like HipTrain, a wellness coaching marketplace, and Offsiteio, which handles planning corporate offsite meetings. Asked if the nature of the startups he and Nadler work with has changed, Metzner notes that HipTrain is a "business that probably only could have been built due to the pandemic" thanks to the videoconferencing boom.
Regarding Offsiteio, Metzner says, "of course, companies always used to get together," but "the idea of getting together was maybe like a summer picnic or something."
"And now that the teams are, you know, in different places," he continues, "getting together as a team is more important, and it's a shift from spending it on properly planned equipment and office space and spending it on experiences to bring your team together and create bonds to create a culture within your organization."
RYZ's development and staffing process is relatively straightforward. After incubating ideas and creating a workable—and saleable—version of a product or service, they move on to hiring leaders, then setting the stage for outside investors. After that, the "Human Capital" part of the equation kicks in, focusing on finding Latin American talent.
Asked if he has general advice for anyone in the earliest stages of conceiving a startup, Metzner keeps it simple: "Best place to start is to buy a domain name and get started," he says.
"I mean, there's been more and more online tools to help build everything from websites to web applications, to communication with your customers. There's a lot of no code tools that even we use sometimes that are great intermediaries as you're building product."
One clear thing that comes across when speaking with Metzner is that he's happy about launching RYZ Labs in his hometown. "I was born in Los Angeles," he says, "My mother was born in Los Angeles. Her parents were born in Los Angeles. I've lived in LA my entire life. I've moved around but came back."
"I love Los Angeles, and I think it's a great place to build," Metzner concludes, "I think it has such an entrepreneurial spirit based off of Hollywood films and the fact that every Hollywood movie is almost like a new business. It's an awesome place to build a company."
Steve Huff
Steve Huff is an Editor and Reporter at dot.LA. Steve was previously managing editor for The Metaverse Post and before that deputy digital editor for Maxim magazine. He has written for Inside Hook, Observer and New York Mag. Steve is the author of two official tie-ins books for AMC's hit "Breaking Bad" prequel, "Better Call Saul." He's also a classically-trained tenor and has performed with opera companies and orchestras all over the Eastern U.S. He lives in the greater Boston metro area with his wife, educator Dr. Dana Huff.