Here's What a TikTok Ban Could Look Like
Kristin Snyder
Kristin Snyder is dot.LA's 2022/23 Editorial Fellow. She previously interned with Tiger Oak Media and led the arts section for UCLA's Daily Bruin.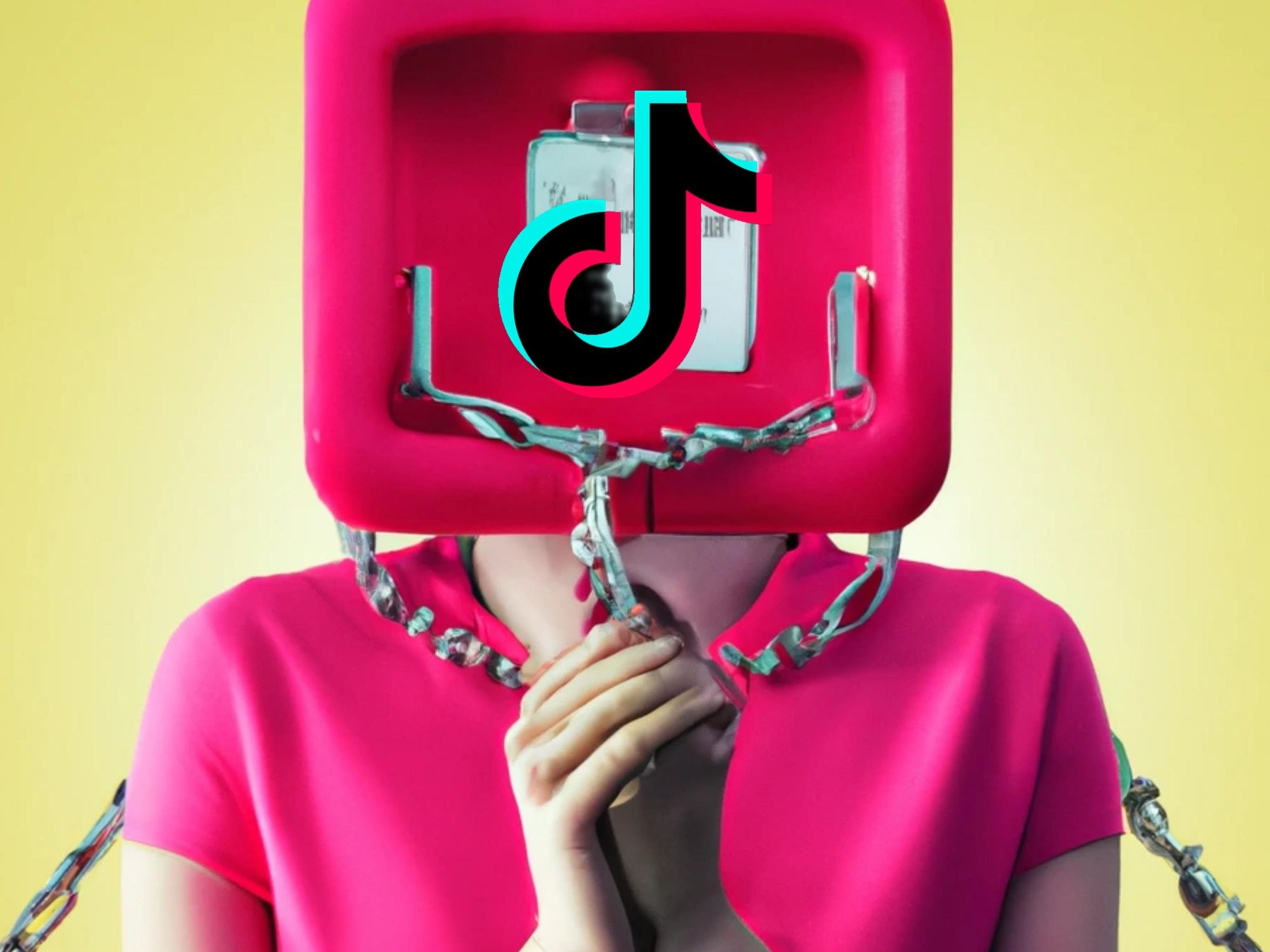 Image created by Dall-E
This is the web version of dot.LA's daily newsletter. Sign up to get the latest news on Southern California's tech, startup and venture capital scene.
When former President Trump first said that TikTok would be banned in the United States back in 2020, I remember seeing creators act as though the world was ending. People shared links to other profiles and begged their followers to switch platforms. Just the threat of a TikTok ban gave users a sense of impending doom.
---
In the years since, politicians have continuously called for the app, which is owned by the Chinese-based company ByteDance, to be banned. In the last few weeks, 14 states have banned employees from using the app on government-owned devices. Internally, however, the Biden administration can't decide whether it wants force ByteDance to divest from operating in the U.S.
The closest the government has gotten to a sweeping ban is Senator Marco Rubio's ''Anti-Social CCP Act," which he proposed earlier this month. The legislation technically aims to "block and prohibit all transactions" of social media companies based in China, Russia, Iran, North Korea, Cuba and Venezuela. But it names one real target: TikTok.
Who Would Enforce It?
Brendan Carr of the Federal Communications Commission has been outspokenly in favor of a ban, but the FCC itself lacks the power to regulate TikTok.
Rubio's bill, however, puts the matter in the hands of the president under the International Emergency Economic Powers Act. The law essentially gives the president the right to "investigate, regulate, or prohibit" any transactions taking place with foreign currencies, as is the case with a Chinese company operating in the United States.
Still, that power relies on Rubio's bill passing. Which, according to Demetrice Rogers, a cybersecurity expert at Tulane University, would likely bump up against the First Amendment in its attempt to limit how people use the internet.
Would App Stores Remove TikTok?
But say Rubio's bill passes. The issue of censorship brings us to TikTok's home: app stores.
Even in the case of a government-instituted ban, Rogers says the Apple App Store and the Google Play Store could refuse to remove TikTok from its offerings. He cites a case from 2020 in which Apple refused to unlock a shooting suspect's iPhone despite pressure from the FBI.
"I think something similar would happen with that if they [Apple] were being forced by the government to possibly remove something for their store," Rogers says. "I think they would definitely say, 'no, we're not removing this popular app.'"
Kurt Opsahl, deputy executive director of the Electronic Frontier Foundation, says the First Amendment gives companies like Apple and Google the right to distribute software, with code acting as a form of speech. In 1996, Bernstein v. Department of Justice granted a mathematician the right to publish the code required to run an encryption algorithm—and established code as a form of speech. Apple has previously used that concept in 2016 when the Justice Department asked the company to write software to break into a terrorist's iPhone.
Even if the app stores do remove the app, that action doesn't un-download the app from the phones of 210 million Americans who already have the app. Opsahl says it would, however, prevent users from updating the app. If TikTok were to make changes addressing security and privacy concerns, American users would not be able to install those updates.
"That would be a security disservice to cut people off from updates," Opsahl says.
How Would People Respond?
Obviously, TikTok users, particularly those who make their livelihood on the app, would be upset. But beyond users having to switch to one of the many competing short-form video platforms, Opsahl says it's likely that the bill would face legal challenges over the potential violation of the First Amendment.
As such, any legislation banning the app is vulnerable to being reversed. Which is why Opsahl thinks that, "many legislators who will propose a law that they themselves know is going to be struck down by the courts do so because it furthers the political objective to say that they have taken action against something that the public perceives as a problem."
How to Deal With the China of It All?
Whether or not Rubio's bill passes, there remains a genuine concern over the security threat that TikTok poses. ByteDance moved TikTok's data to American servers in March as a way to mitigate national security concerns. However, international employees can still see the information. The FBI is worried about the Chinese government accessing this data.
Rogers says there are ways to address these concerns without fully banning TikTok. Tantamount to addressing these concerns is creating a list of requirements for ByteDance to meet in order to fully secure American users' data.
"Right now, it's more like a political game," Rogers says. "We should really focus on the cybersecurity aspect of it and securing the app in order for it to be safe to use."
That said, this current moment is without a doubt, the closest TikTok has gotten to actually facing restrictions in the United States. Losing access to that user base would severely limit the app's global reach—which means that ByteDance has a vested interest in currying the Biden administration's favor. And with the burden resting on ByteDance to prove that it poses no threat, it's the perfect time for the U.S. government to make its cybersecurity requests.

Kristin Snyder
Kristin Snyder is dot.LA's 2022/23 Editorial Fellow. She previously interned with Tiger Oak Media and led the arts section for UCLA's Daily Bruin.
https://twitter.com/ksnyder_db