AI Paranoia Meets China Paranoia Head-On
Lon Harris
Lon Harris is a contributor to dot.LA. His work has also appeared on ScreenJunkies, RottenTomatoes and Inside Streaming.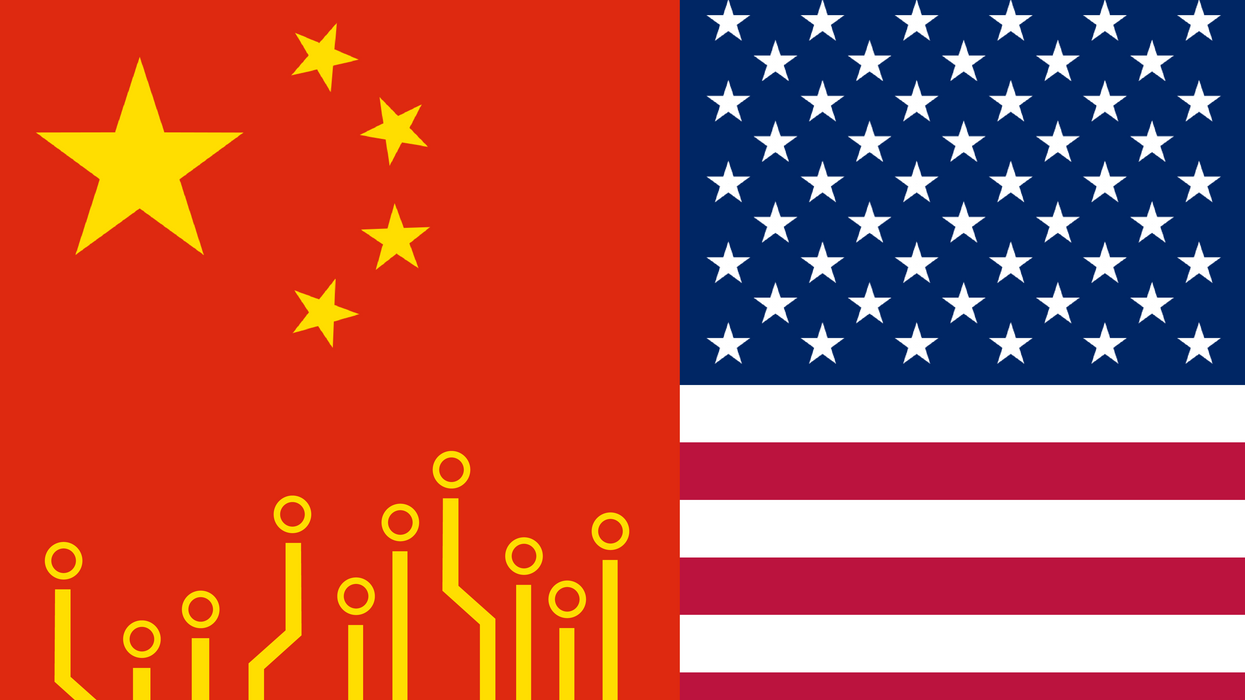 Evan Xie
This is the web version of dot.LA's daily newsletter. Sign up to get the latest news on Southern California's tech, startup and venture capital scene.
According to a new report from The Information, a number of American investors have indirectly financed Chinese AI startups, some of which have set the goal of becoming China's answer to OpenAI. The piece by journalist Juro Osawa lists Chinese VC firms Sequoia Capital China, Matrix Partners China, Qiming Venture Partners, and Hillhouse Capital Management among the companies putting serious funds into local AI startups.
---
The investments have gone to a variety of Chinese companies. Sequoia China recently put funds into a new venture from noted Beijing AI researcher and scholar Yang Zhilin, a veteran of Google's AI labs and Meta Platforms. The focus of his new venture remains unknown. Matrix and Qiming, meanwhile, put funds into the Beijing-backed startup Frontis, which has its own variation on a ChatGPT-type product. That company is now valued in the hundreds of millions of US dollars. Hillhouse has backed MiniMax, another Chinese startup with a ChatGPT-style chatbot in the works. That company has raised more than $100 million to date at a valuation above $1 billion, ranking it among China's first AI unicorns.
As a lot of American AI projects – including OpenAI's ChatGPT – remain unavailable to Chinese consumers, it's still a wide-open market for this new generation of apps. Still, Chinese AI projects must work around the country's strict media and censorship laws. Compared to an American venture, a Chinese take on something like ChatGPT is limited both in terms of the content on which it can be trained and the results it's permitted to return. (In other words, internet content that's censored in China won't be fed into the chatbot to begin with, and it's barred from making statements or outputs that violate Chinese laws.)
A ChatGPT rival from Chinese search giant Baidu, called Enhanced Representation through Knowledge Integration or "Ernie" for short, fizzled upon its launch in mid-March. A presentation that was marketed as live but had actually been pre-recorded was deemed a flop by the New York Times and helped cement the idea internationally that China will be unable to respond to the success of ChatGPT, at least in the short-term, due to its strict internet censorship rules. Another Chinese chatbot, ChatYuan, has been suspended by authorities after challenging the Chinese Communist Party's official stance on Russia's war in Ukraine.
Chinese tech companies taking investments from Americans in US dollars is certainly nothing new. Nonetheless, the mounting fears about out-of-control rapidly progressing AI apps have already reached a relatively fevered pitch in the US. Sci-fi-influenced fears about intelligent machines running amock colliding with socio-political paranoia about the rise of China as a global superpower could create a perfect storm of panic. With American politicians already mulling over a TikTok ban, it's easy to see how Americans funding Chinese AI research could soon develop into a controversy of its own.
The potential controversy goes beyond national security concerns as well. There's also potential for US companies and individuals to fund Chinese apps that are used by the government in ethically or legally questionable ways. MiniMax founder Yan Junjie, for example, previously worked for another Chinese AI startup called SenseTime. In 2021, the US Treasury Dept. added SenseTime to its ongoing list of Chinese firms in which Americans are not allowed to invest, alleging that the company's facial recognition software had been used by the Chinese government to oppress the country's Uyghur Muslim minority.
Pushback against the idea of US investment in Chinese AI started as soon as The Information piece dropped. Entrepreneur Keith Rabois tweeted plainly that these deals "[need] to be illegal" while noted software engineer Grady Booch referred to the investments as a result of "rapacious capitalism, untethered from any ethical foundation." Sequoia partner Shaun Maguire, for his part, tweeted that the article was misleading, as it refers to Sequoia China, not the company's US arm. A number of commenters argued that this was splitting hairs, as the two firms and their LPs share vital resources and information between them, and American investors put money into companies through Sequoia China. Sequoia China raised a record $8.5 billion in 2022, much of it from American institutional investors.
Regardless of the specific nature of the separation between its international divisions, Sequoia must have seen this potential controversy coming. Sequoia China is led by one of the country's best-known venture capitalists, Neil Shen, who's also a board member in TikTok owner ByteDance and has long-standing ties to the ruling Communist Party. Back in February, The Wall Street Journal reported that Sequoia Capital was consulting US national security experts about Sequoia China's investments, hoping to avoid potential future restrictions by the Biden administration. These concerns reflect not only AI investments but other collaborations on high-level tech projects, such as the manufacture of advanced superconductors. - Lon Harris
Lon Harris
Lon Harris is a contributor to dot.LA. His work has also appeared on ScreenJunkies, RottenTomatoes and Inside Streaming.