privacy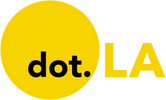 Get in the KNOW
on LA Startups & Tech
X
privacy
This is the web version of dot.LA's daily newsletter. Sign up to get the latest news on Southern California's tech, startup and venture capital scene.
Starting January 1, 2024, undocumented residents in California between the ages of 26-49 will be eligible for health insurance through Medi-Cal.

On Wednesday evening, Gov. Newsom and California lawmakers approved a $300 billion state spending budget that includes the expansion of Medi-Cal, to residents despite immigration status. Currently, Medi-Cal eligibility for Californians is based on their income and this year, the income cap for a family of four is $36,156.
This means that there will be 700,000 more undocumented Californians that will gain access to health care, which could lead to the largest drop of uninsured residents in over a decade.
This step towards progress comes naturally, as this isn't the first time California has granted undocumented residents access to Medi-Cal. In 2015, undocumented children were eligible for Medi-Cal and four years after that, those under 26 became eligible. In May, the state also started covering undocumented adults 50 and over.
But in light of the recent Roe v. Wade ruling, the Supreme court has cast a light on the privacy issues around period tracking apps, and Gov. Newsom's Medi-Cal for all program may raise similar concerns for whose data is being collected.
"The systems that didn't talk to each other are talking to each other a lot more," Patrice Lawrence, executive director of the UndocuBlack Network, told TIME. Immigrations and Customs Enforcement (ICE) have access to databases that can extract data from a variety of sources, so what's to say the information stored in clinics and hospitals won't be used by federal authorities as grounds for deportation?
Many immigrants avoid any attention from local law enforcement because of this fear. With data collection at an all time high and an uptick in surveillance, advocates have argued that ICE will do everything they can to track down undocumented immigrants. According to a report by Just Futures Law, ICE has detained based on information like when someone pays for their gas or their internet bill.
According to research done by USC Dornsife in 2021, Los Angeles is home to 794,000 undocumented residents, which will directly be impacted by Newsom's 2022-23 state spending bill.
Even though California is poised to become the first to offer health care for all undocumented residents, other states have also made similar changes in Illinois and Oregon. While other states like Colorado are looking to move in that direction.
While many Americans are still mourning the overturning of Roe v. Wade, Gov. Newsom is promising California as a safe haven for anyone who enters. The question remains: how much protection can a state offer against federal agencies and data sharing? Decerry Donato

TikTok's data on U.S. users was repeatedly accessed in China by employees of parent company ByteDance, according to a new report from BuzzFeed News that raises fresh privacy concerns about the Chinese-owned social media app.
The news outlet obtained audio recordings from more than 80 internal TikTok meetings, which revealed that engineers in China had access to U.S. data from September 2021 to at least January 2022. In some situations, U.S.-based TikTok workers had to rely on their Chinese colleagues to access American users' data, BuzzFeed reported on Friday.
"Everything is seen in China," a member of TikTok's Trust and Safety department said in a September 2021 meeting, according to the report.
Culver City-based TikTok has faced scrutiny over its handling of U.S. user data due to concerns that information on Americans could fall into the hands of China's government. Former President Donald Trump, whose administration took a particularly tough stance toward China, sought to force a sale of the hugely popular social media startup and even tried to ban TikTok from U.S. app stores.
"As we've publicly stated, we've brought in world-class internal and external security experts to help us strengthen our data security efforts," a TikTok spokesperson said in a statement to dot.LA. "This is standard industry practice given the complexity of data security challenges."
The spokesperson added that TikTok recently created a new department with U.S.-based leadership "to provide a greater level of focus and governance" on U.S. data security. "The creation of this organization is part of our ongoing effort and commitment to strengthen our data protection policies and protocols, further protect our users, and build confidence in our systems and controls."
In the wake of the Buzzfeed article on Friday, TikTok announced that it had migrated all of its U.S. user traffic to servers operated by American software giant Oracle, which has long been floated as a TikTok data partner that could help assuage U.S. security concerns.
"We still use our U.S. and Singapore data centers for backup, but as we continue our work we expect to delete U.S. users' private data from our own data centers and fully pivot to Oracle cloud servers located in the U.S.," Albert Calamug of TikTok's U.S. Security Public Policy team wrote in a blog post.
Calamug added that TikTok would work with Oracle to develop data management protocols in an attempt to "give users even more peace of mind."
From Your Site Articles
Related Articles Around the Web
Snapchat is preparing to roll out enhanced parental controls that would allow parents to see who their teenagers are chatting with on the social media app, according to screenshots of the upcoming feature.
Snap's parental controls.
Courtesy of Watchful.
Snapchat is planning to introduce Family Center, which would allow parents to see who their children are friends with on the app and who they've messaged within the last seven days, according to screenshots provided by Watchful, a product intelligence company. Parents would also be able help their kids report abuse or harassment.
The parental controls are still subject to change before finally launching publicly, as the Family Center screenshots—which were first reported by TechCrunch—reflect features that are still under development.
Santa Monica-based Snap and other social media giants have faced mounting criticism for not doing more to protect their younger users—some of whom have been bullied, sold deadly drugs and sexually exploited on their platforms. State attorneys general have urged Snap and Culver City-based TikTok to strengthen their parental controls, with both companies' apps especially popular among teens.
A Snap spokesperson declined to comment on Friday. Previously, Snap representatives have told dot.LA that the company is developing tools that will provide parents with more insight into how their children are engaging on Snapchat and allow them to report troubling content. (Disclosure: Snap is an investor in dot.LA.)
Yet Snap's approach to parental controls could still give teens some privacy, as parents wouldn't be able to read the actual content of their kids' conversations, according to TechCrunch. (The Family Center screenshots seen by dot.LA do not detail whether parents can see those conversations).
In addition, teenage users would first have to accept an invitation from their parents to join the in-app Family Center before those parents can begin monitoring their social media activity, TechCrunch reported.