beverly hills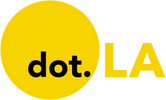 Get in the KNOW
on LA Startups & Tech
X
beverly hills
Jacob Peters, the co-founder of a live-in Beverly Hills accelerator-like program, likes to think of himself as a tech community builder.
In his teens, he moderated internet community boards. After graduating college and moving to New York to work for J.P. Morgan, he ran a community for data science and AI professionals. And even in the middle of the COVID-19 pandemic, he found a way to do the same for the Los Angeles tech community.
Last year, Peters established Launch House, a creator mansion for startups much like those used for TikTok stars. The concept is about to get a bigger audience.
With $3 million in seed funding secured, the company plans to expand beyond Southern California.
Launch House hosts four-week programs where a group of around 25 tech startup founders live and work out of a Beverly Hills mansion. There, they mingle with other founders and meet potential funders – a round-the-clock networking session.
Launch House is planning to expand to New York and other locations this fall, testing his dorm-like approach to startups. The startup also has plans to start more online programs this fall aimed at entrepreneurs along with in-person sessions tailored to specific industries like cryptocurrency.
Jacobs sees this as a natural extension of his life's work.
"I guess the common thread throughout my entire life and career has been that of community building," he said.
Launch House's position in the L.A. area is uniquely positioned to let companies collaborate with social media influencers, Peters said, who are known to drop by the house.
Ashton Keys, the co-founder of the Detroit-based startup Athytic, said he typically wakes up early and spends most of the morning on calls on the House's outdoor balcony that overlooks Downtown LA. By around 5, most people typically stop working and meet up at one of the House's scheduled events, he said.
"It was really a game changer to be able to get feedback from a group of people that were extremely smart about challenges that I was having as a company, get feedback on my product, different UI updates that I can make," said Keys, whose company partners with student athletes under new NCAA rules that let student athletes profit off of their image. "And that was like my second day here."
Keys, for instance, said he was able to meet with student athletes from UCLA.
Several companies have had some level of success after finishing Launch House. Showtime, a social network for NFTs, closed a $7.6 million round of seed funding in May. Wonbo, an app that uses AI to create fake videos of celebrities singing, closed a $6 million round of seed funding in June.
Unlike typical accelerator programs, Launch House charges a flat membership fee that typically costs a few thousand dollars and member companies do not have to surrender equity in their companies. After finishing, participants have access to facilities and other programs run by Launch House.
"You basically get the chance to pitch your company in a very safe space to 15 other super smart people that all have a vested interest in helping you because they know that you're going to return the favor," Peters said. "That's sort of the culture that we've that we've built."
Amid a resurgence in COVID-19 cases, Peters said Launch House's approach to COVID-19 is "pretty rock solid": participants are required to receive COVID-19 vaccinations and guests also have to show proof of vaccination and take a rapid COVID-19 test before entering.
Launch House's round of seed funding was led by Flybridge Capital Partners and included Day One Ventures, Graph Ventures and over 100 angel investors.
Beyond simply forming business relationships, Peters said he wants to focus on making sure participants get something out of the experience. Ultimately, he wants Launch House to rival prestigious Ivy League universities in terms of its ability to churn out talent and is hoping to make the jump this year.
"We're saying, 'Hey, the first year was basically one giant experiment: we figured out what works, what didn't, we ironed out the kinks with our model,'" he said. "Our community is primed to grow."
Normally, pre-IPO investments are reserved for wealthy angel and institutional investors who stand to cash out once a company goes public.

But Todd Goldberg and Darren Marble, the team behind the forthcoming Shark Tank-like series "Going Public," have a plan to level the playing field.
Just as Robinhood increased retail investors' access to Wall Street, Marble and Goldberg are calling Going Public the "Robinhood for angel investing."
The series will give viewers the chance to invest in one of five startups it follows as the founders strive toward a potential IPO on the NASDAQ stock exchange.
Goldberg and Marble are the co-CEOs of Crush Capital, the Beverly Hills-based investment company behind the show that's set to stream this fall on Entrepreneur.com.
Their pitch to investors is that Crush democratizes access to IPOs. Investors seem to be buying it: Crush Capital has raised $2.75 million in its second round of funding, led by AYA Capital Holdings with participation from Zilliqa Capital. The latest raise brings its total to $6 million.
"One thing that tied the folks who decided to invest, whether in the seed round or in this round, was that they got it right away," Goldberg said.
Among the five startups to appear on the show will be music streaming company Trebel, which Marble said has four million monthly unique users and a valuation of $150 million; Proven Skincare, which uses AI to create personalized skin care blends and which Goldberg said is on track to make up to $40 million in revenue this year and NexGenT, an edtech company formed by Air Force veterans who formerly taught teenagers how to build network infrastructure in the middle of war zones, and which Goldberg said earned $17 million in revenue last year.
More participants will be announced in the coming weeks. All will have valuations between $100 million and $500 million and be authorized by the SEC to receive funding from non-accredited investors in accordance with crowdfunding legislation passed in 2015 known as Regulation A.
"Whereas American Idol pioneered text-to-vote, we're pioneering click-to-invest for a series that allows viewers to follow founders on their capital-raising journey and invest into their deals or IPOs while they watch," Marble said.
Viewers will be able to buy equity via Crush Capital's investment platform and will be charged a $15 transaction fee, Marble said.
That's a departure from the no-fee services that have become standard among retail-investment platforms like Robinhood. But Goldberg sees the fees as an opportunity to further differentiate "Going Public" from what he considers a shady business practices.
"If you're not paying for the product, you are the product," he said, referring to the selling of user data that numerous no-fee brokerages practice. "We think the small transaction fee is worth paying to know that you are not the product."
Correction: An earlier version of this story said users of the Going Public investment platform could purchase stock warrants for competing companies. Users can only purchase stock shares in those companies. It also incorrectly stated Trebel's valuation.
LiveXLive, a livestream platform that has found success during the pandemic with its virtual concerts, is expanding into the booming gaming industry with a particular audience in mind: women.
The Beverly Hills-based company announced Thursday it has partnered with Queens Gaming Collective, a media management company for women gamers, on a content and distribution deal that will include a slate of long- and short-form original shows and events.
Queens Gaming Collective CEO and co-founder Alisa Jacobs said the collaboration will help expand visibility for the 20 video game influencers — known as "Queens" — it represents through LiveXLive's global distribution platform. Among them is L.A.-based actress, model, influencer and gamer Carrington Durham, who has 2.4 million followers on TikTok and more than 1.2 million on Instagram. Other Queens are active on Twitch and other social media and gaming platforms.
Andy Vick, head of programming at LiveXLive, said bringing gaming content to the platform was an easy extension of what LiveXLive already does in the music and pop culture spaces. In fiscal year 2021, which ended on March 31, LiveXLive reported it had livestreamed over 140 music events, generating over 150 million livestream views. Compare that to the 42 events and 69 million livestream views in the same time period a year ago.
"We absolutely believe in gaming and music as events," Vick said. "We see a lot of that in our future."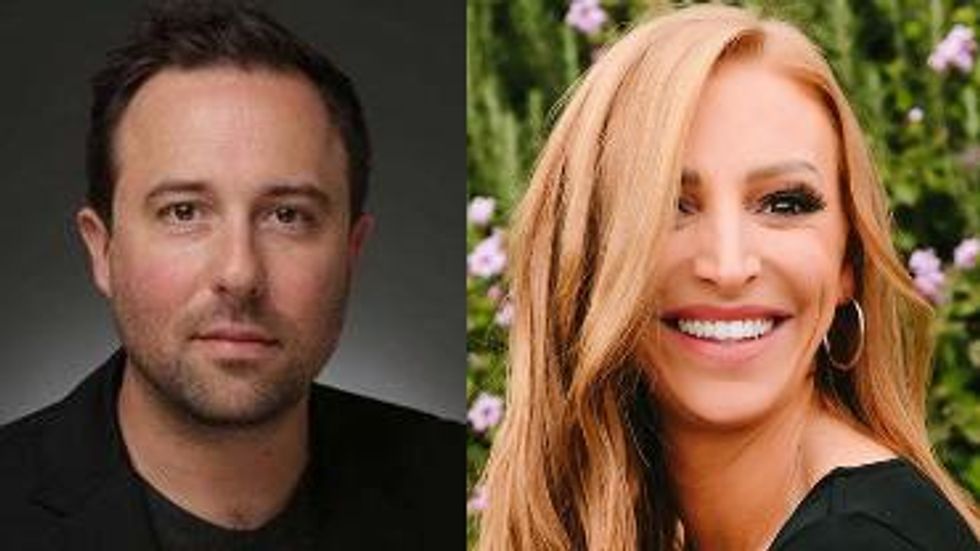 veXLive Head of Programming Andy Vick and Queens Gaming Collective CEO Alisa Jacobs.
Vick added that his own interest in video games sparked the partnership with Queens.

"We want to be aligned with talent and with brands and companies that are saying what they mean and standing by it," he said. "I can't imagine another gaming brand that does that better than Queens."
Women represent 46% of video game enthusiasts, according to a 2019 report from industry analyst Newzoo. But women are underserved by popular platforms, and sometimes the games themselves.
"It's important for the younger women and the girls who are growing up who are playing more games than ever to feel like it's not just a guy-fest and there's a place for me to play games," Vick said.
Queens represents a diverse group of women, from casual players to gritty gamer gamers, athletes, DJs, musicians and artists.
"[LiveXLive has] built something that can really bring audience and reach and scale for these women that deserve such an incredible amount of attention," Jacobs said. "They deserve to have their stories told. They deserve to have their gameplay watched," especially BIPOC women.
The video game industry has grown during the pandemic. Global video game revenue was expected to surge 20% to $179.7 billion in 2020, according to IDC data, MarketWatch reported in January.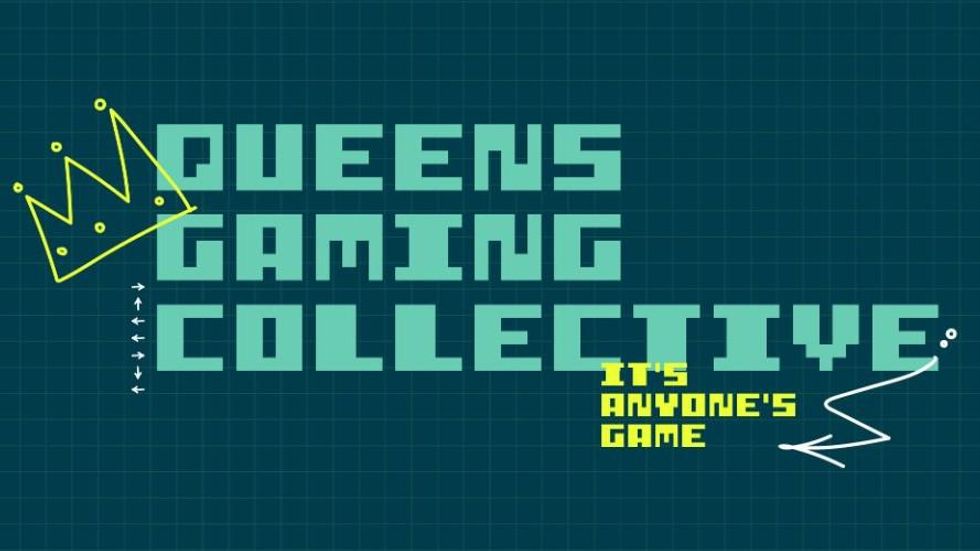 The collaboration between LiveXLive and Queens will produce content that includes game shows, programs that address wellness and mental health and being a woman in gaming as well as comedy. It will be distributed across LiveXLive's portfolio, including podcasting, audio content, VOD, pay-per-view events and via Twitch and YouTube and LiveXLive's owned and operated platforms.

The Queens are set to appear at a LiveXLive event called Social Gloves: Battle of the Platforms where TikTok and YouTubers will face off in a boxing match.
Jacobs said women gamers differ from the typical stereotype of a "bro-y" gamer, not to say that there aren't some women who fit into that culture. Many women gamers are focused on lifting each other up and robust storytelling as well as competition, Jacobs said.
"It's really passionate, bad-ass women," Jacobs said. "They are unapologetic, they are feminine, but not girly, per se. They can hold it down with the boys, but they are also really collaborative and thoughtful and creative and strategic."
Queens is creating a live-work space for their team that will have a membership club vibe, Jacobs said. But don't expect the frat house vibe that comes with similar, male-dominated gaming collectives.
Another such consortium of gaming and influencers, FaZe Clan, is known for its pranks and raucous parties. Founded in 2016, It recently moved out of its 12,000-square-foot Hollywood Hills mansion to a 36,000-square-foot compound in Burbank, where members shoot videos for TikTok and YouTube and livestream on Twitch. FaZe Clan's first female member joined the group in 2019.
Vick said the new events and content will be aligned with the passion points of the Queens' fanbase and performers.
"We're thinking about the end user and the end audience and the way that really rings true is by being true to the talent," Vick said. "We want to maximize that relationship between talent and their audience."
From Your Site Articles
Related Articles Around the Web