beverly hills
LiveXLive, a livestream platform that has found success during the pandemic with its virtual concerts, is expanding into the booming gaming industry with a particular audience in mind: women.
The Beverly Hills-based company announced Thursday it has partnered with Queens Gaming Collective, a media management company for women gamers, on a content and distribution deal that will include a slate of long- and short-form original shows and events.
Queens Gaming Collective CEO and co-founder Alisa Jacobs said the collaboration will help expand visibility for the 20 video game influencers — known as "Queens" — it represents through LiveXLive's global distribution platform. Among them is L.A.-based actress, model, influencer and gamer Carrington Durham, who has 2.4 million followers on TikTok and more than 1.2 million on Instagram. Other Queens are active on Twitch and other social media and gaming platforms.
Andy Vick, head of programming at LiveXLive, said bringing gaming content to the platform was an easy extension of what LiveXLive already does in the music and pop culture spaces. In fiscal year 2021, which ended on March 31, LiveXLive reported it had livestreamed over 140 music events, generating over 150 million livestream views. Compare that to the 42 events and 69 million livestream views in the same time period a year ago.
"We absolutely believe in gaming and music as events," Vick said. "We see a lot of that in our future."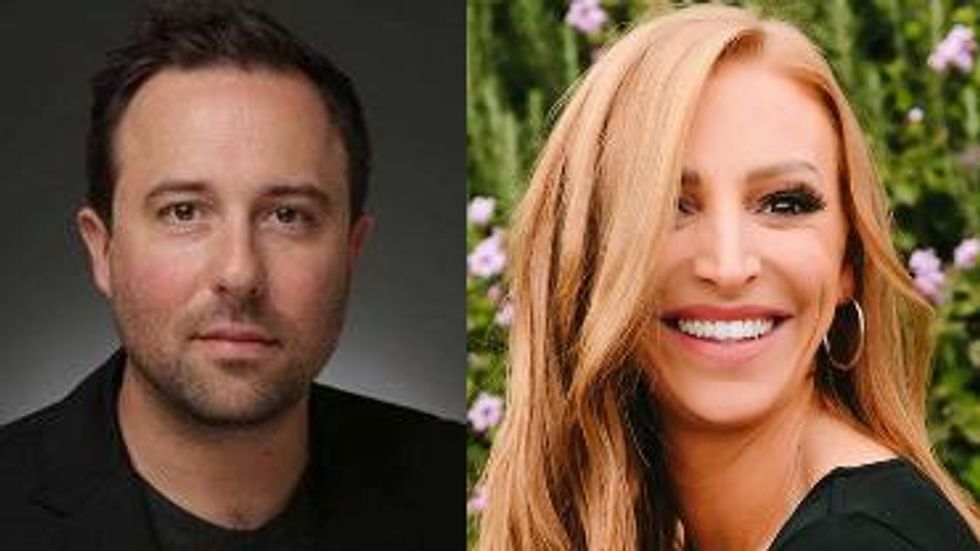 veXLive Head of Programming Andy Vick and Queens Gaming Collective CEO Alisa Jacobs.
Vick added that his own interest in video games sparked the partnership with Queens.

"We want to be aligned with talent and with brands and companies that are saying what they mean and standing by it," he said. "I can't imagine another gaming brand that does that better than Queens."
Women represent 46% of video game enthusiasts, according to a 2019 report from industry analyst Newzoo. But women are underserved by popular platforms, and sometimes the games themselves.
"It's important for the younger women and the girls who are growing up who are playing more games than ever to feel like it's not just a guy-fest and there's a place for me to play games," Vick said.
Queens represents a diverse group of women, from casual players to gritty gamer gamers, athletes, DJs, musicians and artists.
"[LiveXLive has] built something that can really bring audience and reach and scale for these women that deserve such an incredible amount of attention," Jacobs said. "They deserve to have their stories told. They deserve to have their gameplay watched," especially BIPOC women.
The video game industry has grown during the pandemic. Global video game revenue was expected to surge 20% to $179.7 billion in 2020, according to IDC data, MarketWatch reported in January.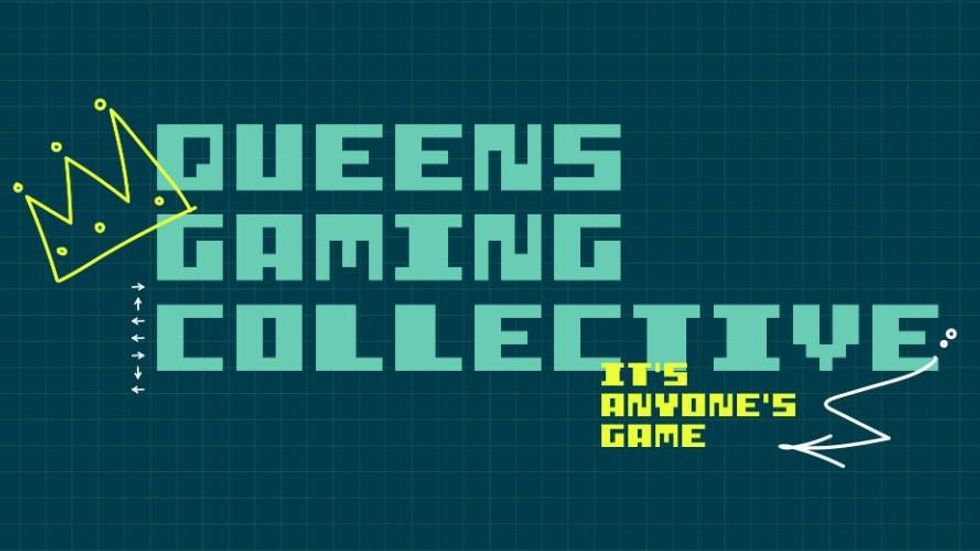 The collaboration between LiveXLive and Queens will produce content that includes game shows, programs that address wellness and mental health and being a woman in gaming as well as comedy. It will be distributed across LiveXLive's portfolio, including podcasting, audio content, VOD, pay-per-view events and via Twitch and YouTube and LiveXLive's owned and operated platforms.

The Queens are set to appear at a LiveXLive event called Social Gloves: Battle of the Platforms where TikTok and YouTubers will face off in a boxing match.
Jacobs said women gamers differ from the typical stereotype of a "bro-y" gamer, not to say that there aren't some women who fit into that culture. Many women gamers are focused on lifting each other up and robust storytelling as well as competition, Jacobs said.
"It's really passionate, bad-ass women," Jacobs said. "They are unapologetic, they are feminine, but not girly, per se. They can hold it down with the boys, but they are also really collaborative and thoughtful and creative and strategic."
Queens is creating a live-work space for their team that will have a membership club vibe, Jacobs said. But don't expect the frat house vibe that comes with similar, male-dominated gaming collectives.
Another such consortium of gaming and influencers, FaZe Clan, is known for its pranks and raucous parties. Founded in 2016, It recently moved out of its 12,000-square-foot Hollywood Hills mansion to a 36,000-square-foot compound in Burbank, where members shoot videos for TikTok and YouTube and livestream on Twitch. FaZe Clan's first female member joined the group in 2019.
Vick said the new events and content will be aligned with the passion points of the Queens' fanbase and performers.
"We're thinking about the end user and the end audience and the way that really rings true is by being true to the talent," Vick said. "We want to maximize that relationship between talent and their audience."
From Your Site Articles
Related Articles Around the Web
The conference normally takes place in May but as a crucial source of revenue to the non-profit organization – with ticket packages in the thousands of dollars and lucrative sponsorships – organizers did not want to wait another year to convene.
"We also look forward to the spring of 2022, when we will convene for the 25th annual Global Conference and expand on the issues discussed in October," Michael Klowden, CEO of the Milken Institute said in a statement. "The past year drove us to reflect on how we live, what we believe, and what matters most."
The gathering normally attracts 4,000 attendees from more than 70 countries to the Beverly Hilton to hear from luminaries from the worlds of finance, politics and medicine. Milken has a full-time staff of about 25 working on the conference year round and another 100 who pitch in once the date gets closer.
Even with vaccinations now open to anyone 16 years or older in California, many have expressed skepticism about returning to conferences after a year of social distancing and Zoom meetings. Almost half of respondents in the dot.LA VC Sentiment Survey said they do not think they want to go to a conference until the first half of next year.
California Gov. Gavin Newsom has said California will fully reopen June 15, as long as vaccines are available to anyone.
Vox Media's Code Conference also announced
it will return in-person this Fall in Beverly Hills and that event will be held even earlier than Milken's, in September.
From Your Site Articles
Related Articles Around the Web
Kristen Anderson was four-and-a-half months pregnant when she got a private message on Twitter about a new self-proclaimed "creator house for entrepreneurs" in Los Angeles.
"We've rented out a $35 million mansion in Beverly Hills and have brought in some amazing founders to live together," the message read.
Anderson is no stranger to the world of venture capital and startup accelerators. She landed $8.1 million in funding for her company after finishing Y Combinator, a program that helped launch big names like Instacart and Airbnb.
But after a year of lockdown and stay-at-home orders, the job got lonely. So in February, just two weeks after learning about it, she booked a flight from Boston to Los Angeles to join Launch House, a live-in accelerator where mostly twentysomethings build their dream tech companies while chronicling it all for TikTok and Instagram.
And they're doing it from a 12,000 square-foot property they say was last rented by Paris Hilton.
In the living room, a whiteboard calendar lists upcoming events like "How to think about the future" and "hackathon presentations." One night, Anderson and her co-founder ordered pizza for the house in exchange for a brainstorm session.
"We just want to be with really smart, talented young people who are building amazing things," she said. "That helps us maintain energy."
The idea came from former Airbnb and Uber product manager Michael Houck, Google alum Brett Goldstein and Commsor co-founder Jacob Peters. The trio sees traditional startup incubators as a relic of the past.
Their goal is to recreate the basements and dorm rooms where the minds behind Google, Amazon and Apple began their empires. Only in their version, it's in a palatial setting replete with a waterfall and hot tub overlooking Los Angeles.
"Universities are no longer going to be the aggregators of great talent," said Peters, who's started to invest his own money — he won't say how much — in Launch House residents. "It's going to be small, niche communities that start in houses."
Perched on a hill in the 90210 zip code, the house reads part co-working space, part dorm-room with the pace of a reality show. Competition to get in is fierce. To secure a spot, applicants fill out an online questionnaire. For those who make the cut, an interview with the founders comes next.
Everyone pays rent, but they call it "membership."
"It's kind of syntax but it matters," Goldstein said. "This is a club and a community, and the physical living experience is just a small component."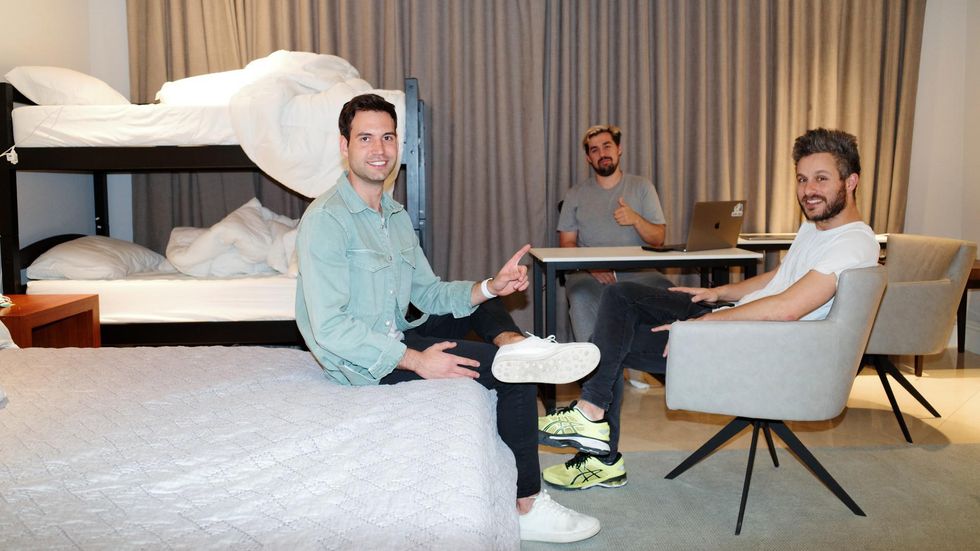 Commsor co-founder Jacob Peters, Airbnb and Uber product manager Michael Houck and Google alum Brett Goldstein.Photo by Eray Alan
The vision captures a very specific — and opportune — moment in L.A. The sway of TikTok celebrities and influencers has crashed into VC money. It's at this meeting point where socially-native entrepreneurs hope to make a name for themselves and their nascent companies.

Just take 21-year-old Marc Baghadjian, a senior at Babson College who wakes up for 5 a.m. Zoom classes some mornings before working on his startup late into the night. Earlier this month — right before moving in — Baghadjian landed $1.1 million for his TikTok-style dating app, Lolly. Baghadjian has used the house as a networking opportunity and it helped him land more investors. Recently he secured another $2.5 million in new commitments and his company's valuation tripled.
Influencers drop by almost every other day, Baghadjian said. In February, Lolly posted an ad on TikTok featuring 19-year-old Milo Manheim, a Disney Channel actor and "Dancing with the Stars" competitor.
(Jacobs said the house maintains a "very strict policy" when it comes to visitors and socializing. Guests are required to test negative for COVID-19 at the door, using self-administered rapid tests.)
But unlike veteran accelerators like Y Combinator, Launch House doesn't promise entrepreneurs any investment. The draw is something else — schmoozing, advice and social media exposure.
As the line between advertisement and content creation blurs, it's changing the way companies find both investors and consumers.
"What on Instagram is marketing and what is entertainment?" said Olav Sorenson, a professor specializing in entrepreneurship at UCLA's business school.
"People are no longer thinking about buying ad space as the way to market a product. They're thinking about how we generate word of mouth through connecting to influencers."
L.A. is "on the forefront of this," said Sorenson. "Entertainment itself is often very entrepreneurial."
'Let's Pretend This Is a TikTok Creator House'
At almost all hours of the day, entrepreneurs at Launch House work from slender white desks and office chairs scattered across the living room, decorated with sparkly art they say Hilton left behind. Others choose to work outside, on lounge chairs lining the pool.
"I spend a lot of time in the laundry room," said Kathryn Cross, a 22-year-old from Manhattan Beach. "That's a pretty big room and you can lock the door. I'll take calls from my car or in the garage."
Cross is a model, runs a Gen Z consultancy firm called Bridge Strategy and streams herself playing chess on Twitch for extra cash. She was worried about the lack of privacy before moving in, but said space and noise aren't issues. Even weekends are work days.
"At 2 a.m. on a Saturday, there will be someone sitting in a corner coding," she said.
And Cross doesn't want to leave. While Launch House was designed to bring on a new cohort of founders every month, many stay longer.
The concept for a live-in accelerator was born last summer, when some tech companies closed their offices and even dropped pricey leases. Fashioning themselves as "digital nomads," young entrepreneurs across the country took off for remote work spots. Their offices could suddenly be anywhere.
@launch_house

Reply to @alyssaasf - were a creator house for #startups #tech #fyp
Houck picked Tulum, Mexico. He already knew Goldstein and Jacobs through On Deck, a fellowship program for entrepreneurs cooking up new startup ideas, and asked them to tag along.

"On the way down, we got this cheeky idea," Goldstein said. "Let's pretend this is TikTok creator house."
The first version of Launch House was born there, in an AirBnb villa blocks from the beach, as a "co-living, co-working experiment," Peters said. It was set up like an upscale college campus for about 18 entrepreneurs to build software and apps. A big facet of that experiment was documenting it online.
"We made a website, an Instagram page and a TikTok," said Peters. "Our social accounts got immediate buzz. No one had ever really lifted that veil of mystique that often surrounds early-stage startup founders."
But, as Goldstein put it, the infrastructure in Mexico was "not there for us to give the right experience."
COVID-19 cases were still soaring last fall. There was a small outbreak at the house. Then, in October, Tulum was issued a warning when Hurricane Delta ripped through the Gulf of Mexico and into Louisiana.
"There were leaks in our place," he said. "The grocery store was closed because there was a hurricane. It was just kind of hot. We couldn't Instacart orders."
Joining LA's Influencer Buzz
The three relocated to L.A., a city clad with venture capitalists they already knew. And inside other extravagant houses across the city, young content creators were churning out TikToks and Instagram posts, signing deals with big name companies for advertisements.
"Paris Hilton moved out literally a week before we moved in," Peters said. "We turned a celebrity mansion into a hacker house," said Peters.
Hilton's PR agency did not respond to questions about whether she rented the house prior, but a few TikTok posts look to be filmed inside. Launch House has no ties to M13 Ventures, the firm founded by Hilton's fiancé, Carter Reum, according to M13 partner Christine Choi.
If the common areas resemble a glamorous WeWork, the seven bedrooms read more like dorms. Grey metal bunk beds, piles of laundry, books written by successful entrepreneurs.
Those are parts rarely seen on Launch House's social media accounts.
The goofy yet focused atmosphere inside the house — along with the success of those living there — are what the public sees.
Faraaz Nishtar, a software engineer, ended his lease in San Francisco to join Launch House. It's there he met Brendon Davis, a 23-year-old stunt YouTuber who films videos with members of Sway House, a buzzy TikTok house in Bel Air home to a group of young influencers. At least once a week, Davis drives to Launch House to brainstorm with Nishtar on pitching his app to content creators.
His startup, Alias, archives a user's digital footprint, which Nishtar hopes will become a "global directory" of online content. He scored half a million from investors like Balaji S. Srinivasan, a former general partner at Andreessen Horowitz, and later attracted a few new angel investors when he moved in. Peters included.
"Last night, we stayed up talking from midnight until 2 a.m. about the future of media," Nishtar said. "In college, people are dicking around and lounging. There's not much of that happening here."
From Your Site Articles
Related Articles Around the Web