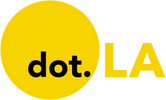 Get in the KNOW  
  on LA Startups & Tech  
X
Rapid Delivery Apps in Los Angeles Are Facing a Reckoning
Samson Amore
Samson Amore is a reporter for dot.LA. He holds a degree in journalism from Emerson College. Send tips or pitches to samsonamore@dot.la and find him on Twitter @Samsonamore.
04:24 PM | July 27, 2022
After a couple of years where pandemic lockdowns made lightning-fast, app-based delivery essential, the industry is facing a shakeout—and apps that promise delivery under 30 minutes are facing an existential crisis.
---
The so-called "dark store" model – which forgoes the traditional corner store for a sprawling warehouse that delivers through mobile apps – exploded during the pandemic. But many of those companies are now struggling to become profitable, largely because of rising overhead costs.
The Industry and the Challenges

At stake is a multi-billion industry aiming to deliver everything from groceries to convenience items and hot food, through bikes, cars, drones and even robots. Operating from a number of competing platforms, those companies saw sales more than double during the pandemic. Few experts see the industry disappearing entirely, but the sector is widely expected to shrink. The coming months and years will determine which model wins out.
Celia Van Wickel, senior director of digital commerce for analytics and brand consulting firm Kantar Group, told dot.LA she expects the bubble to burst—and soon, as venture firms become more discerning about their investments.
"Valuations are declining [and] money is not being forthcoming to rapid delivery companies," Van Wickel said. Even as the economic climate becomes more challenging, some companies do have the chance to rise above the fray and gain market share – and satisfy investors – while others could be destined to go bust.
"[Investors] really want to see a profitable model, kind of akin to what we've seen in the dot-com era, where the bubble burst on ecommerce," Van Wickel said. A lot of money was thrown into these new companies, they weren't really profitable and then all of a sudden a lot of them collapsed."
Some venture capital firms were "just investing to invest," Van Wickel added, to see how the delivery market fared. She predicts they'll soon become more judicious about who they fund. Burning cash without turning a profit isn't going to be acceptable in the long term, she added.
Along with slackening consumer demand and less VC investment in the space, nearly every fast delivery company that relies on fulfillment centers, even Amazon, is going to face steep real estate, upkeep and staffing costs. Rapid delivery firms will need to spend big on real estate to operate fulfillment centers across cities that enable them to get to consumers fast.
Local startups Serve Robotics, URB-E, Kwibot and Duffl are trying to rise above the fray by delivering fast, to specific areas, with scooters or drones, but there's no guarantee of success.
Image courtesy of Duffl.
Philadelphia-based GoPuff, one of the largest new rapid delivery services to enter in Los Angeles alongside DoorDash, Instacart and Uber (which also offer convenience delivery in addition to food) depends on having quick access to warehouses throughout the region. It bought liquor store chain BevMo in a bid to gain access to lucrative (and hard- to- get) liquor licenses and warehouses. It aims to save money by installing micro-fulfillment centers "within almost every" BevMo store that can service deliveries, its CEO told the L.A.Times. Still, it laid off 10% of its workforce in July after cutting about 3% in March, and shut 76 warehouses. GoPuff originally had plans to go public in mid-2022 at a $15 million valuation, but shelved them.
But GoPuff is not alone. Instacart cut its valuation forecast by 38% in March citing "poor market conditions," and international rapid delivery startups like Gorillas, Getir and Zapp have also cut staff recently.

The layoffs suggest that rapid growth may no longer be enough.
"The GoPuff CEO basically said, 'hey, we were getting a lot of investments by just showing top line incremental growth,' they were growing customers and growing markets and that was okay enough for investors in 2021," Van Wickel told dot.LA. "But now they're being pressured to really look at how their company is profitable [and] they're being asked to do this very quickly, or their investment will not be forthcoming."
GoPuff pointed dot.LA to a recent shareholder letter that said it is "already driving 76% [year-over-year] sales growth for the core business."
"GoPuff is the only company in this space that has proven it can be profitable at a city and regional level," co-founders Yakir Gola and Rafael Ilishayev wrote. "We are now targeting full company profitability in 2024 while maintaining a strong cash balance throughout."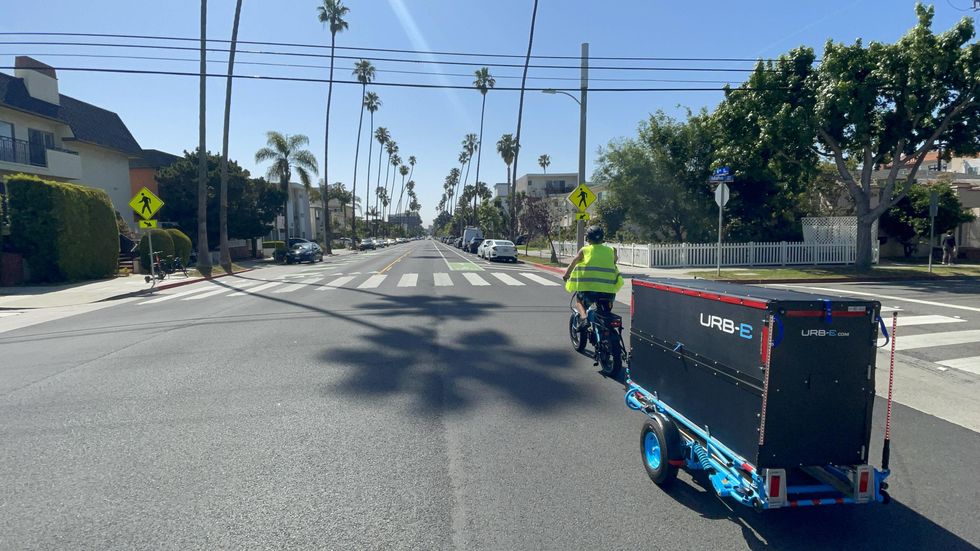 An URB-E rider hauls deliveries in Santa Monica. Image courtesy of URB-E
The Opportunity
Despite the headwinds, the rapid delivery industry "feels like it's here to stay," said Alex Vasilkin, co-founder and CEO of Cartwheel, a Hollywood-based startup that makes delivery management software and recently raised a $3 million seed round in April.
"There's all these dark kitchens opening, there are all these different startups popping up with drone delivery, and scooters delivery and hyperlocal, 15-minute delivery so I feel like there's more options for customers and so far, we've seen it getting bigger and bigger," Vasilkin said. Cartwheel works mainly with restaurants, but is looking to find "very big partners in mostly the alcohol space," its co-founder Magdim Metshin told dot.LA.
The need for rapid delivery isn't likely to disappear so long as people decide they need items fast and can't make the trip themselves. The question is now "which companies can iron out their paths to profitability before they're forced to go bankrupt?," Van Wickel said.
"I think there's a balance between what the consumer wants and what behavior's going to change," she added. "To me, it's all about on-demand. So we're changing the model to an on-demand model… it's changing the trip occasions out there from stocking up to more grab-and-go convenience models."
Startups that seem poised to weather the storm are the ones that can control every aspect of the business – including supply, warehousing, distribution and, crucially, their apps. Usually, they're seeking buyouts from larger companies that have existing infrastructure in place for this exact reason.
"I don't think we have quite a winner yet; I think there's [companies] that are more set up to win," Van Wickel said, adding that it's mostly "the companies that do have some cash on hand today to continue to iterate their business models."
Samson Amore
Samson Amore is a reporter for dot.LA. He holds a degree in journalism from Emerson College. Send tips or pitches to samsonamore@dot.la and find him on Twitter @Samsonamore.
https://twitter.com/samsonamore
samsonamore@dot.la
02:25 PM | April 17, 2023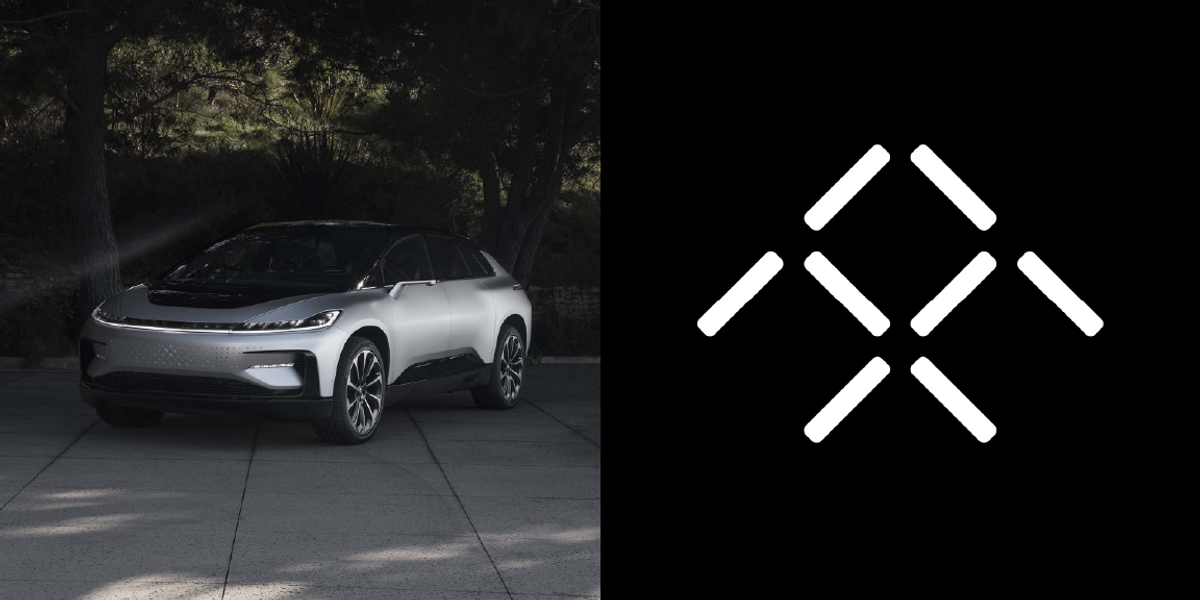 Faraday Future
Southern California electric vehicle company Faraday Future announced this morning that it had completed its first-ever production-ready vehicle at its plant in Hanford, CA. The FF 91, a luxury sedan has been in development for years, and Faraday has faced a slew of setbacks, reorganizations, and brushes with bankruptcy on its road to production.
Against all odds, the car is finally here.
The EV purportedly boasts some ridiculous performance stats, with Faraday Future claiming "1,050 horsepower, an EPA-certified range of 381 miles, and 0-60 mph acceleration in 2.27 seconds." Specifics on the pricing are not available, but the company has previously estimated the vehicle will cost around $180,000-200,000.
Faraday Future isn't quite out of the woods yet, however. Despite raising $135 million back in February, last week the automaker announced that it would need a significant cash infusion before deliveries could actually begin to take place. But if there's one thing that Faraday has been consistently good at, it's raising money when the pressure is on.
If the money comes through, Faraday Future has announced a convoluted 3-phase delivery rollout. In the first phase, buyers who have paid in full will receive training on how to use the car sometime at the end of May, but won't actually receive the vehicle until phase 2 which is set to start sometime in June. The rest of the customers will then receive their vehicles in phase 3, presumably, but dot.LA could not verify the timing of phase 3. Faraday Future did not respond to multiple requests for comment.
Despite the seemingly good news, Faraday Future's stock has lost over 3% today, and is trading at just $0.26, suggesting that investors may still view the SoCal EV company as a longshot.
David Shultz
David Shultz reports on clean technology and electric vehicles, among other industries, for dot.LA. His writing has appeared in The Atlantic, Outside, Nautilus and many other publications.
03:49 PM | October 14, 2022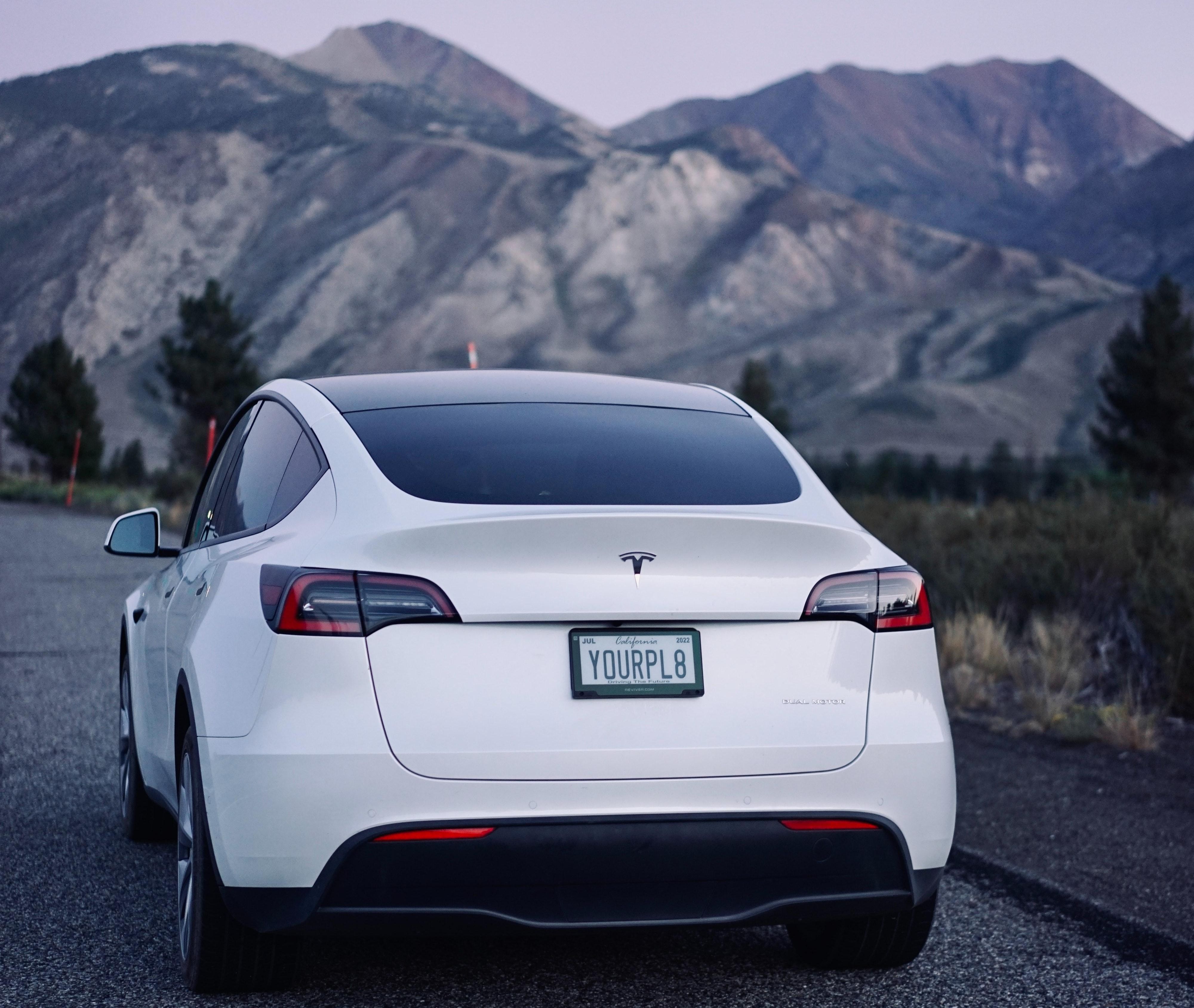 Thanks to a new bill passed on October 5, California drivers now have the choice to chuck their traditional metal license plates and replace them with digital ones.
The plates are referred to as "Rplate" and were developed by Sacramento-based Reviver. A news release on Reviver's website that accompanied the bill's passage states that there are "two device options enabling vehicle owners to connect their vehicle with a suite of services including in-app registration renewal, visual personalization, vehicle location services and security features such as easily reporting a vehicle as stolen."
Reviver Auto Current and Future CapabilitiesFrom Youtube
There are wired (connected to and powered by a vehicle's electrical system) and battery-powered options, and drivers can choose to pay for their plates monthly or annually. Four-year agreements for battery-powered plates begin at $19.95 a month or $215.40 yearly. Commercial vehicles will pay $275.40 each year for wired plates. A two-year agreement for wired plates costs $24.95 per month. Drivers can choose to install their plates, but on its website, Reviver offers professional installation for $150.

A pilot digital plate program was launched in 2018, and according to the Los Angeles Times, there were 175,000 participants. The new bill ensures all 27 million California drivers can elect to get a digital plate of their own.
California is the third state after Arizona and Michigan to offer digital plates to all drivers, while Texas currently only provides the digital option for commercial vehicles. In July 2022, Deseret News reported that Colorado might also offer the option. They have several advantages over the classic metal plates as well—as the L.A. Times notes, digital plates will streamline registration renewals and reduce time spent at the DMV. They also have light and dark modes, according to Reviver's website. Thanks to an accompanying app, they act as additional vehicle security, alerting drivers to unexpected vehicle movements and providing a method to report stolen vehicles.
As part of the new digital plate program, Reviver touts its products' connectivity, stating that in addition to Bluetooth capabilities, digital plates have "national 5G network connectivity and stability." But don't worry—the same plates purportedly protect owner privacy with cloud support and encrypted software updates.

5 Reasons to avoid the digital license plate | Ride TechFrom Youtube
After the Rplate pilot program was announced four years ago, some raised questions about just how good an idea digital plates might be. Reviver and others who support switching to digital emphasize personalization, efficient DMV operations and connectivity. However, a 2018 post published by Sophos's Naked Security blog pointed out that "the plates could be as susceptible to hacking as other wireless and IoT technologies," noting that everyday "objects – things like kettles, TVs, and baby monitors – are getting connected to the internet with elementary security flaws still in place."
To that end, a May 2018 syndicated New York Times news service article about digital plates quoted the Electronic Frontier Foundation (EFF), which warned that such a device could be a "'honeypot of data,' recording the drivers' trips to the grocery store, or to a protest, or to an abortion clinic."
For now, Rplates are another option in addition to old-fashioned metal, and many are likely to opt out due to cost alone. If you decide to go the digital route, however, it helps if you know what you could be getting yourself into.
Steve Huff
Steve Huff is an Editor and Reporter at dot.LA. Steve was previously managing editor for The Metaverse Post and before that deputy digital editor for Maxim magazine. He has written for Inside Hook, Observer and New York Mag. Steve is the author of two official tie-ins books for AMC's hit "Breaking Bad" prequel, "Better Call Saul." He's also a classically-trained tenor and has performed with opera companies and orchestras all over the Eastern U.S. He lives in the greater Boston metro area with his wife, educator Dr. Dana Huff.
steve@dot.la