delivery robot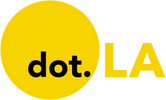 Get in the KNOW
on LA Startups & Tech
X
delivery robot
Photo: Decerry Donato
Move over, WALL-E: Guests at Walt Disney's parks could soon use robotic lockers that follow them around the venue to carry their belongings.
The so-called "robotic Sherpas" are being developed by Disney, which filed a patent for the technology this week, according to the Orlando Business Journal. The technology sounds a lot like autonomous wheeled robots that delivery startups are increasingly using to deliver food – equipped with cameras and proximity sensors that will help it move about crowded parks like Disneyland in Anaheim without running into everyone's ankles.
The patent filed June 14 said the eventual plan is for guests to be able to summon the robot to zoom back to their location – or anywhere else in the park – from a distance by using a mobile app. Disney is also planning to let staff remotely pilot the robots, the patent said.
An image from the patent filing obtained by local Orlando station Fox 25 showed a drawing of a woman with a baby who could use the robot locker to store her items.
The overall goal is to make retrieving and storing items more convenient for guests. One side goal of the project could be to encourage people to spend more in retail stores – the patent noted people are less likely to buy from gift shops at Disney if they're already carrying a lot of gear.
"As Imagineers, we're always pushing technology and innovation and testing new applications for possible future opportunities," Walt Disney spokesperson Diego Parras told OBJ this week. "At this point, we simply are exploring potential uses for this technology and have no plans for specific implementation."
The patent lists a few items that could be stored in the lockers, including umbrellas or packed lunches. In addition to several locking mechanisms, the robot Sherpas will also have a removable storage compartment so the storage containers can be interchanged.
Lockers already exist at the theme parks, but a mobile locker that could reach guests anywhere would certainly command a premium for the convenience of saving themselves the trek across the park.
Although its parks across the globe reopened beginning in May 2020, Disney took a hit during the pandemic when it had to close down its attractions and lucrative cruises at the beginning of the year. In its second quarter earnings report CEO Bob Chapek said domestic parks are operating basically as normal, but international parks and cruise ships are still impacted by coronavirus restrictions. While people definitely won't go to parks just to see the eventual robot Sherpas at work, if the tech can encourage guests to spend more while there, it would be a boost to Disney's bottom line.
From Your Site Articles
Related Articles Around the Web
Equipped with GPS tracking, two-way microphones and a human pilot controlling it from far away, Coco's 50-pound pink robots rolling around San Pedro, Santa Monica and other parts of Southern California are hoping to become a local mainstay.
Welcome to the delivery robot race.
As delivery bots take to the streets, Southern California has become a testing ground for companies like Coco that are trying to distinguish themselves.
The Los Angeles-based startup announced Wednesday that it raised $36 million in a Series A round led by Silicon Valley Bank, Founders Fund and the former president of Silicon Valley incubator Y Combinator and CEO of OpenAI Sam Altman.
Coco, previously known as Cyan Robotics, operates a fleet of semi-automated robots that deliver food across neighborhoods in Los Angeles. It's one of several semi-automated robot delivery services that have popped up in California over the years including Kiwibot, Starship and Nuro.
The bots are piloted by remote drivers. According to the company, hundreds of stores and restaurants have signed up to use Coco's bots, which fulfill orders within up to a two mile radius of the store.
Colapasta, an Italian restaurant in Santa Monica started using Coco several months ago after being approached by the company.
Owner Stefano de Lorenzo said fulfilling orders through Coco is slightly less convenient than working with drivers from delivery apps — staff has to manually load the food into the robot instead of just leaving the order on the table — but customer reception to the robots has been overwhelmingly positive.
"When we started using the service, I noticed that there were three, four or five different orders the same day to the same address," he said. "So I guess people were just loving (the robot) going to the house."
Rash said the company is aiming to shift how people think of food delivery: using small, lightweight electric vehicles instead of large, gas-powered vehicles transporting "a couple pounds of soup a couple blocks all day."
Rash declined to say exactly how many robots the company has in its fleet, but claimed that Coco has the largest fleet out of all the robotic delivery services in Los Angeles, where the city is weighing regulations that could limit how many robots operate in certain neighborhoods.
The proposed legislation would cap the number of delivery robots a company could place in a city council district to 75 and require machines to yield to pedestrians and obey traffic signals and signs.
Some cities have implemented measures to help robot delivery companies. Santa Monica, for example, implemented a "Zero Emissions Delivery Zone," where deliveries can only be made by robotic carts or Electric Vehicles.
This raise brings Coco's total funding to around $42 million. The company is hoping to continue to expand, and is planning to continue increasing its fleet.
Launched in 2020 amidst the COVID-19 pandemic, the company has expanded operations from one Santa Monica neighborhood to six other neighborhoods in little over a year. In February, the company rolled out their robots in San Pedro, working with Councilman and mayoral hopeful Joe Busciano and the Chamber of Commerce. Several local restaurants including San Pedro Brewing Co. and Whale & Ale signed on.
Even as stores and restaurants continue to reopen after the pandemic, Rash said he's seen delivery sales numbers continue to increase and believes that delivery is here to stay.
"The pandemic gave it a huge boost," he said. "But I think what that really did is it changed consumers' behaviors and let them understand the convenience that they can have by ordering delivery."
If you live in Los Angeles, your food delivery order could soon be dropped off at your doorstep by a small robotic device rather than a human.
Los Angeles is developing rules for robots to deliver food and other goods to Angelenos. It's also looking to roll out a pilot program for robots throughout the city.
But the robots are already here.
Kiwibot has been testing its robots in the San Fernando Valley. Founder and CEO Felipe Chavez has said L.A. will become its most important city as it expands this year.
And startup companies like Los Angeles-based Coco and Starship, based in San Francisco, have developed small, robotic delivery devices operated remotely by humans. Coco, which launched in February 2020, already operates a pilot program in San Pedro. Its 50-pound pink robots use a two-way microphone to communicate with pedestrians on the sidewalk. Amazon's Scout delivery robots have been roaming around since 2019.
And one city councilman thinks now is a good time to establish rules of the road.
"By trying to get in on the early end of this and getting these things permitted and regulated, I think that's going to bode well for the future both for the smooth transition into public acceptance and a better way to go," said Los Angeles Councilman Bob Blumenfield, who first proposed creating the new rules.
West Hollywood and Santa Monica have already implemented a similar program. While Santa Monica restricts its deliveries to a "Zero Emissions Delivery Zone," it doesn't appear Los Angeles will limit where the devices can be used.
Blumenfield doesn't want a situation where robots littered the streets much like electric scooters did before the city developed regulations for them, which caused backlash and contention.
But not everyone wants to see robots taking over potential jobs.
"We've worked too hard to bolster the gig economy in Los Angeles only to see these jobs and workers, many of whom who've struggled to make ends meet during the pandemic, chipped away at by automating this sector," said City Councilman Paul Koretz, who opposed the measure. He noted many rideshare drivers transitioned to food delivery during the pandemic. "Why would we now voluntarily drive away these jobs?"
But restaurants and others often see robots as an efficient alternative to delivery workers. Restaurants typically pay between 15% to 30% on orders placed with delivery services like Postmates or Grubhub. And robots are being pitched as greener alternative to sending an exhaust spewing car out on delivery routes.
Delivery services skyrocketed during the pandemic and city officials said that they are expected to remain "an important business tool" as the economy recovers.
Under the proposed guidelines, operators will pay up to $20,000 for fleets of more than 50 robots with a cap of 75 per council district. And the machines must yield the right of way to pedestrians and bicycles and obey all traffic signals and signs.
It is not expected that operators will deploy large-scale operations for now, the city said.
"Our sidewalks are already congested with scooters and bicycles, homeless encampments, street vendors, illegal signs and to add more vehicles to the sidewalk intended for pedestrians is a recipe for disaster," Koretz said.
In response to his colleague's comments, Blumenfield said in an interview, he shared those concerns, but, "You don't deal with those things by stifling innovation; you deal with those things by dealing with them upfront."