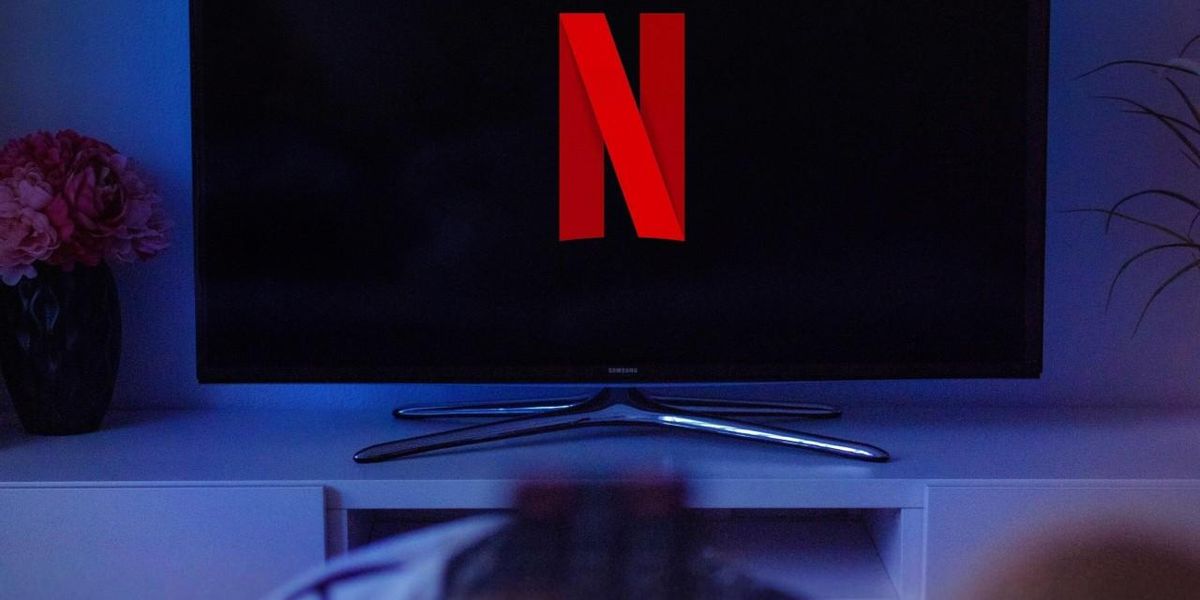 This is the web version of dot.LA's daily newsletter. Sign up to get the latest news on Southern California's tech, startup and venture capital scene.
Netflix revealed some of the preliminary details about its long-awaited ad-supported basic plan this week, which will significantly cut the price for its cheapest subscription tier. A Netflix "Basic with Ads" plan will become available on November 3rd in the U.S. for just $6.99 per month. That's less than half the cost of the next-cheapest tier, the "Standard" plan, which runs $15.49 per month.

According to the streamer's COO, Greg Peters, "basic" subscribers can expect around 4 to 5 minutes of ads per hour, on both the platform's shows and films. New "premium" movies in their first few weeks on the site – such as the upcoming " Knives Out " sequel from writer/director Rian Johnson – may be the exception. It's looking like Netflix may put these titles up with just pre-roll ads and no further interruptions.
---
This won't be the only trade-off for cost-cutting Netflix subscribers, either. The "Basic with Ads" plan will disable downloading, so you can't put Netflix content on your laptop or tablet for your next cross-country fight, and in an even more severe cutback, content for "Basic" subscribers will only stream at 720p resolution rather than a full 1080p. That may not be noticeable for some mainstream viewers, but eagle-eyed laypersons will likely detect an overall downgrade in clarity.
Still, the Netflix price cut is considerable, and will make the streamer's cheapest plan even more affordable than the upcoming ad-supported option offered by chief rival Disney Plus. Their streaming ads arrive one month later in the U.S., on December 8. The lowest-cost Disney Plus plan comes in at $7.99 per month, though many consumers will likely jump on the $10.99 bundle offer for Disney Plus, Hulu and ESPN Plus, which offers the deepest savings across all three services. Plus you get the new "Hellraiser" movie.
Apple also seems likely to integrate ads into its TV-Plus streaming platform at some point, though their system will probably not arrive until next year at the earliest. According to a new report this week in Digiday , the company is currently meeting with media agencies and their representatives to discuss the plans, which would be organized via a demand-side ad platform, or DSP. Rather than deploying a conventional human-powered sales team, Apple would set up an automated system furnished with viewership and demographic data from across its programming. Potential sponsors then purchase ad time and ensure that their ads run in front of targeted audiences using this software. Apple doesn't currently even own such a platform; the company apparently plans to design it based on these discussions.
It's clear why the streaming marketing so desperately demands this surge of new money from sponsors: producing enough shows to satisfy a global audience in 2022 is extraordinarily expensive and only getting moreso. Despite this year's mega-stock drop , and very public reconsiderations of its "flooding the marketplace" content strategy, Netflix continues to produce and release new content at a staggering rate . According to a tally from Wall St. analysts Moffat Nathanson, in Q3 2022 alone, Netflix released 1,024 original TV episodes for 159 original shows, nearly five times the output of close rivals like Amazon Prime Video and Hulu. That's a new record for the streamer, besting its previous benchmark of 143 original shows released in Q4 2021.
Some of this can clearly be blamed on the pandemic and its devastating impact on the entertainment and media release calendar. Many shows faced production delays in 2021 and were only completed and ready to release in the latter half of this year, leading to a glut of new content in Q3. It's unlikely that this trend will be repeated frequently in upcoming quarters. But it nonetheless speaks to the sheer amount of films and TV shows in Netflix's development pipeline— all of which require budgets and ongoing financial support in order to thrive.
Still, if Netflix and its competitors can figure out how to make these ad systems work, the audiences – and the sponsorship dollars – are there. Amazon's " Thursday Night Football ," for example, has been experimenting with the potential draw of conventional TV broadcasting. In its first month of streaming NFL games, Amazon's Prime Video appears to have bested cable viewership from one year ago. So far, the streamer has delivered on its promise to sponsors that it can deliver 12.5 million viewers per game . The games are proving particularly appealing to the younger demographic most coveted by advertisers. Those kids might like Bud Light; you never know! – Lon Harris