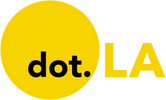 Get in the KNOW  
  on LA Startups & Tech  
X

Shutterstock
Venture Deals in LA Are Slowing Down, And Other Takeaways From Our Quarterly VC Survey
Keerthi Vedantam
Keerthi Vedantam is a bioscience reporter at dot.LA. She cut her teeth covering everything from cloud computing to 5G in San Francisco and Seattle. Before she covered tech, Keerthi reported on tribal lands and congressional policy in Washington, D.C. Connect with her on Twitter, Clubhouse (@keerthivedantam) or Signal at 408-470-0776.
07:00 AM | May 16, 2022
It looks like venture deals are stagnating in Los Angeles.
That's according to dot.LA's most recent quarterly VC sentiment survey, in which we asked L.A.-based venture capitalists for their take on the current state of the market. This time, roughly 83% of respondents reported that the number of deals they made in L.A. either stayed the same or declined in the first quarter of 2022 (58% said they stayed the same compared to the fourth quarter of 2021, while 25% said they decreased).
---
That's not hugely surprising given the sluggish dynamics gripping the venture capital world at large these days, due to macroeconomic factors including the ongoing stock market correction, inflation and Russia's invasion of Ukraine. While startups and VC investors haven't been hit as hard as public companies, it looks like the ripple effects are beginning to bleed into the private capital markets.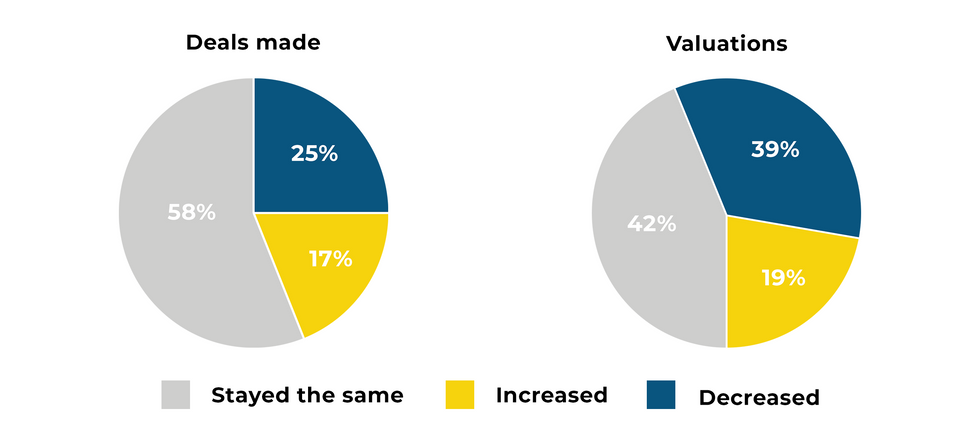 Image courtesy of Hagan Blount
In addition to slowing deal volumes, most investors said they're seeing startup valuations lose momentum, as well: Roughly 81% said valuations either stayed the same or decreased from the previous quarter, with nearly 39% noting a decline.
Should that sentiment continue moving forward, it could spell bad news for startups as far as raising the money they need for growth, investors said.
"If I was a startup right now, I would be making sure I have plenty of runway," said Krisztina 'Z' Holly, a venture partner at Good Growth Capital. "When it looks like there's some potential challenges ahead in the market, it's good to fill your war chest."
Among VC respondents, about 86% said they believed that valuations in the first quarter were too high—one potential reason why deals slowed down in the first quarter, according to TenOneTen Ventures partner Minnie Ingersoll. She noted that L.A.'s growing startup scene features more early-stage ventures, whose valuations haven't come down the way later-stage startup valuations have.
"I would say we are just more cautious about taking meetings where the valuations are at pre-correction levels," Ingersoll said. "We didn't take meetings because their valuations weren't in line with where we thought the market was."
While most respondents said the Russia-Ukraine war didn't have much impact on their investment strategies, some 22% said it did have an effect—with one VC noting they had to pass on a deal in Russia that they liked.
Is There a Flight Out of Los Angeles?
Los Angeles was heralded as the third-largest startup ecosystem in the U.S. at the beginning of the year, behind only San Francisco and New York. Yet nearly one-third (31%) of VC respondents said that at least one of their portfolio companies had left L.A. within the past year. It won't come as a huge surprise that the city of Austin, Texas has been one of the prime beneficiaries of this shift—with roughly half of those who reported that a portfolio company had left L.A. identifying Austin as the destination.

The tech industry's much-hyped "exodus" from California has been widely reported on, especially as more companies have embraced the work-from-home lifestyle and also opted to move their operations to lower-cost cities and states. Most notably, Elon Musk has recently moved two of his companies, electric automaker Tesla and tunnel infrastructure startup The Boring Company, from California to Texas (with both of those firms moving in and around Austin).
"In today's competitive market with lots of capital to invest, we think the next generation of successful VCs are going to be diverse in markets (not just Silicon Valley)... [and] have access to undiscovered founders from everywhere," said one survey respondent.
NFTs Aren't Popular With VCs—But Web 3 Is
"It's the future," according to one respondent. "Buckle up and get on board."
Are NFTs...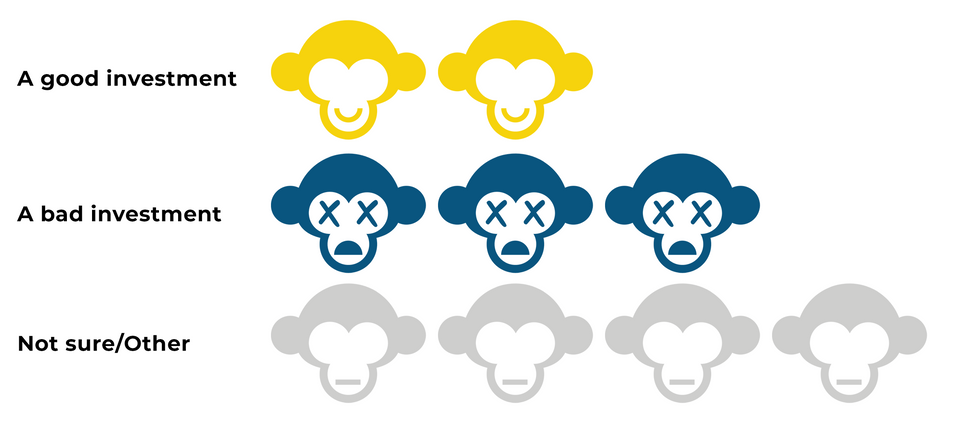 More than 71% of VC survey respondents said they were bullish on Web3—the new blockchain-enabled iteration of the internet, which promises decentralization and a whole range of applications involving cryptocurrencies, NFTs, DeFi and more. It's the same sentiment informing Santa Monica-based VC firm M13's new $400 million fund, which considers Web3 a core piece of its investment thesis.
In Q2 2022, do you expect your portfolio companies to: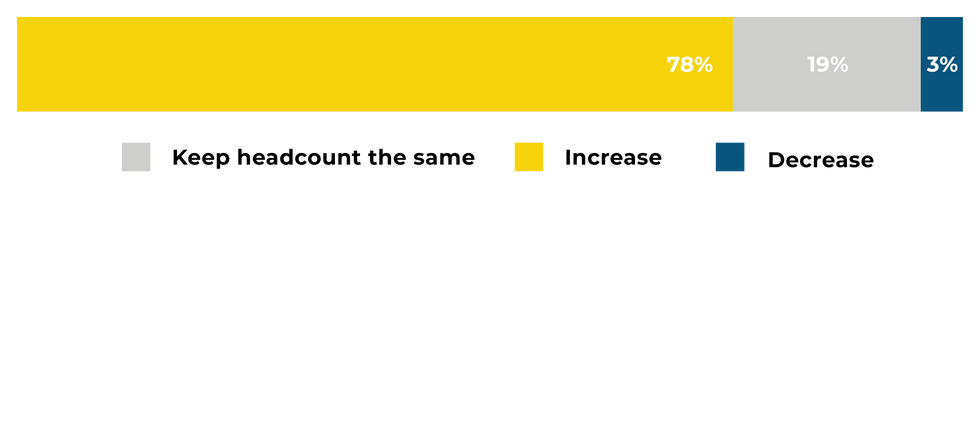 L.A. is home to an ever-growing cadre of Web3-focused startups operating across the realms of finance, entertainment and other industries. But while local investors are willing to pour money into blockchain-related ventures, one segment of the space continues to evoke skepticism: Only 18% of respondents would describe NFTs as "a good investment," while 33% thought they were "bad" investments and 39% said they were unsure.
As in our last survey several months ago, it appears that NFTs continue to divide opinion, with respondents expressing differing perspectives on their value and utility. One referred to them as "get rich quick schemes," but added that the art pieces and social communities that emerge from them may be valuable. Another said that "NFTs as a digital medium are a legitimate thing"—but noted the vast majority are "awful investments with no intrinsic value."

Graphics courtesy of Hagan Blount.
Keerthi Vedantam
Keerthi Vedantam is a bioscience reporter at dot.LA. She cut her teeth covering everything from cloud computing to 5G in San Francisco and Seattle. Before she covered tech, Keerthi reported on tribal lands and congressional policy in Washington, D.C. Connect with her on Twitter, Clubhouse (@keerthivedantam) or Signal at 408-470-0776.
https://twitter.com/KeerthiVedantam
keerthi@dot.la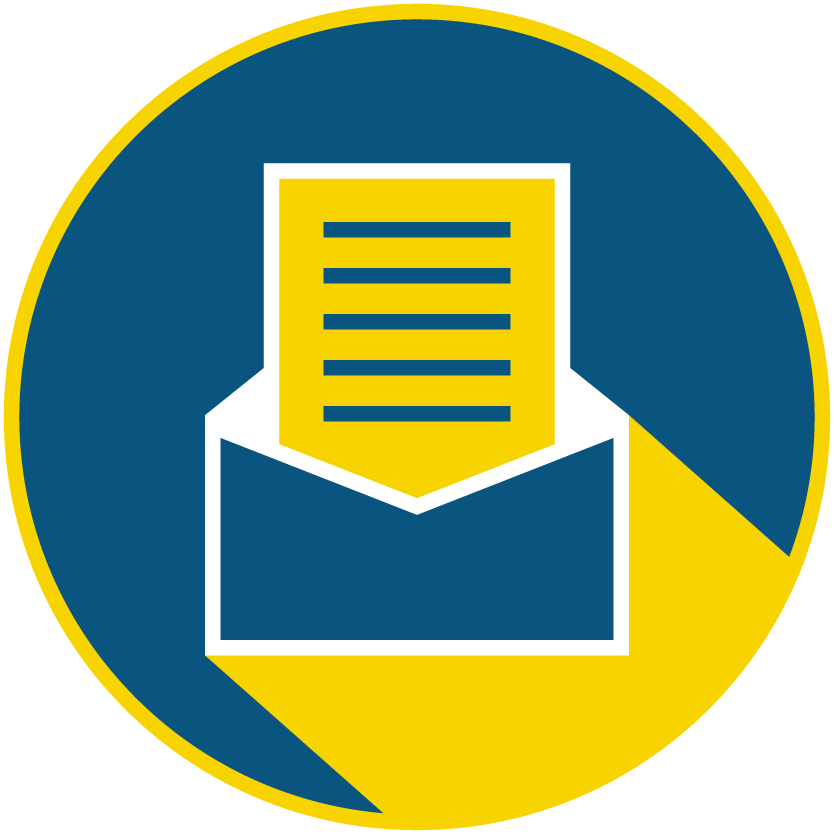 Subscribe to our newsletter to catch every headline.
06:00 AM | February 03, 2022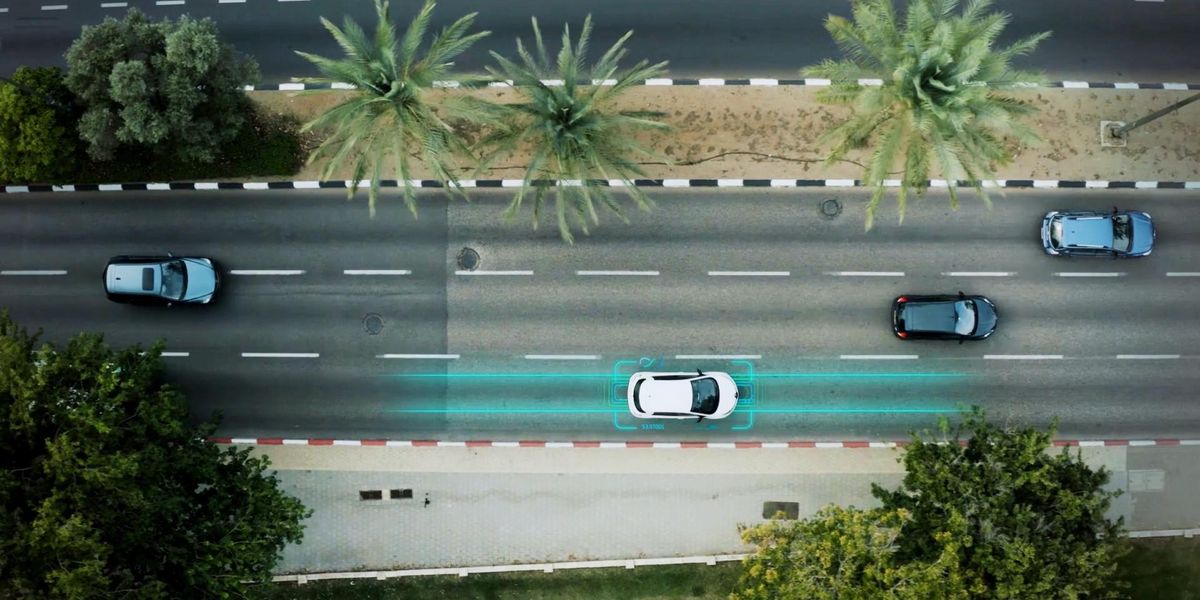 Image courtesy of Electreon
A new entrant in Los Angeles' crowded electric vehicle space wants to charge the EVs of tomorrow—without a plug.

Tel Aviv-based Electreon specializes in wireless induction charging, similar to the technology that allows you to charge your cell phone on a wireless mat or dock without plugging it in. By embedding a system of coiled wires into the pavement, Electreon plans to turn the road itself into a charging station for vehicles—one that can be used even while cars are moving.
Founded in 2013, the company has already proven its technology can work via pilot programs in Sweden, Germany and Italy—as well as its homeland of Israel, where it's a publicly traded company on the Tel Aviv Stock Exchange. But on Tuesday, Electreon announced a partnership with Michigan public authorities, as well as private stakeholders like Ford Motor Company, to install a one-mile-long stretch of electrified road in Detroit—the first time such a system would be used in public roads in the U.S. The system is expected to be operational by next year.
Electreon, which opened its U.S. headquarters in Los Angeles last month, is initially targeting fleet vehicles like taxis, buses and drayage trucks for its technology, but plans to eventually expand into the consumer EV market as well. Electric road systems would be especially attractive to fleet vehicles for a number of reasons, the most obvious being that they stop frequently. Time spent idling, especially in predictable locations, means it's easier to know where to install electrified roads and make them cost-effective.
Stefan Tongur, Electreon's L.A.-based vice president of business development, says the company's induction charging technology will probably charge slower than the traditional plug-in station model. But if the pavement under every bus station was electrified, he told dot.LA, a small amount of charge would be added to the vehicle at every stop—meaning the bus would need to take fewer, if any, breaks to recharge its battery.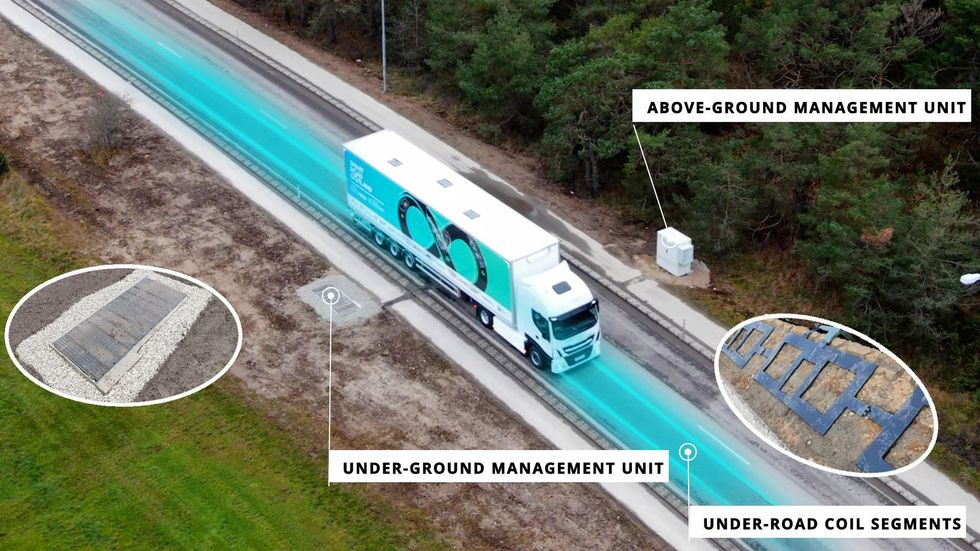 Image courtesy of Electreon
It's easy to imagine similar use cases at ports, rail yards or airport taxi lanes, all of which could spell significant savings for companies that lose time and money when their electric fleet vehicles are plugged in and recharging. Many of these areas also fall under the purview of the private sector, which would make uptake and implementation easier, according to Tongur. He said Electreon is already eyeing a move into such spaces.
Electreon aims to have its wireless charging technology installed on public roads around the U.S. within "a couple of years," Tongur added. While Detroit will host the pilot program, Los Angeles and New York will be the next targets.
"L.A. is obvious, right? It's the Mecca of EVs," he said. "You have air quality issues here; you have the port of L.A. and Long Beach; you have so much traffic. Moving to electrification is, I would say, a must."
The goal of installing wireless charging for moving vehicles is "very courageous," said Mehrdad Kazerani, a professor of electrical and computer engineering at the University of Waterloo in Ontario, Canada. Kazerani noted that researchers at the university had developed a similar concept for the sprawling Trans-Canada Highway. "Of course, we did not pursue this idea, but it seems Electreon has made good progress along this line," he said.
Kazerani added that wireless charging technology may also allow the EVs of the future to use considerably smaller batteries, which would make the cars lighter, more energy-efficient and less expensive. Smaller batteries would also mean less mining for battery materials and less waste when a battery reaches the end of its life.
"This is kind of an invitation to the U.S. market: to policymakers, state agencies, fleet owners and original equipment manufacturers," Tongur said. "This is an opportunity to do things together—join us on this path and journey."
Related Articles Around the Web
David Shultz
David Shultz is a freelance writer who lives in Santa Barbara, California. His writing has appeared in The Atlantic, Outside and Nautilus, among other publications.
06:00 AM | April 20, 2022
Image courtesy of Superjoi
Fintech startup Superjoi, which lets fans fund creators' content projects, has raised $2.5 million in pre-seed funding.
Superjoi raised the funding from fintech-focused investors including Ascension Ventures, QED Investors, Systema VC, Tomahawk and Modern Venture Partners. The round also included participation from senior leadership at e-commerce platform Shopify, fintech firm Revolut and Los Angeles-based live-in accelerator Launch House.
Based in West Hollywood, Superjoi's platform allows creators to run Kickstarter-like campaigns to raise capital for projects, while giving fans the chance to suggest ideas for new content. Creators can also reward fans who chip in by giving them event tickets, merchandise or a personal video call. Later this year, Superjoi plans to help fans reap financial rewards, too—such as a share of advertising revenues generated from projects that they backed.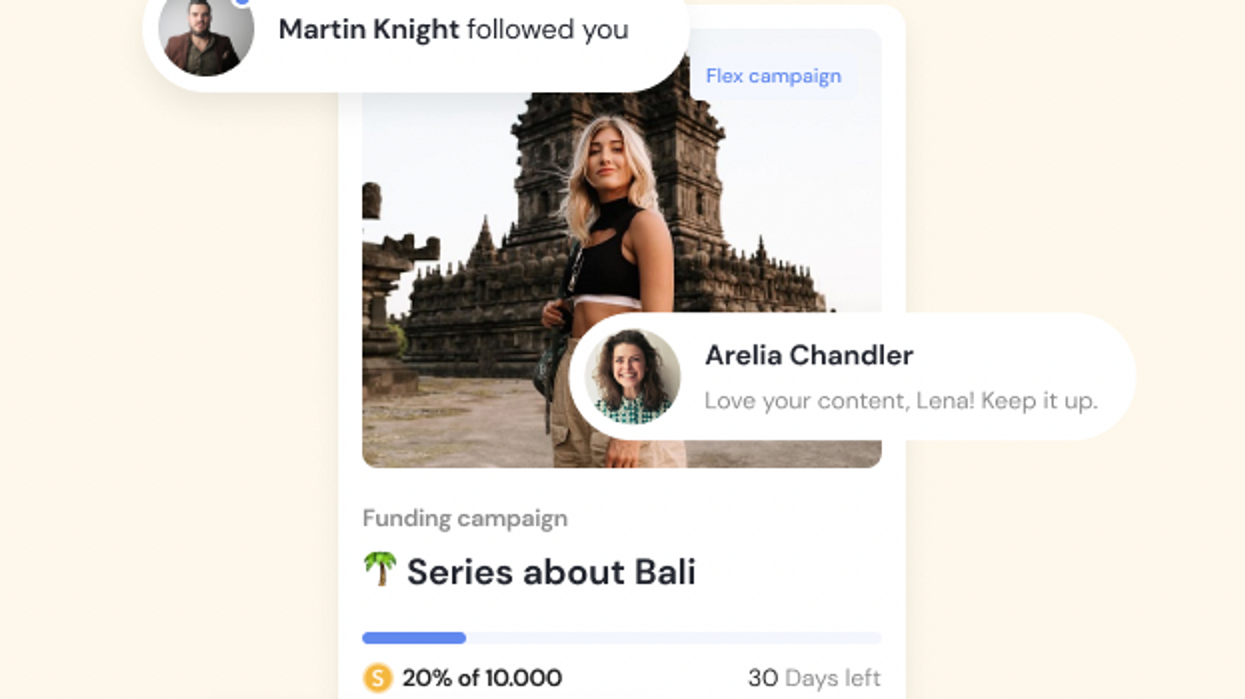 A screenshot from Superjoi's platform.
Major online platforms like Facebook and YouTube have increasingly monetized the relationship between creators and fans, targeting users with ads and sharing some of the revenues with creators. But Superjoi's founders contend that fans have been completely cut out of the equation despite driving creators' successes. In September, the startup began building a platform that would give fans a share of the financial upside, co-founder and CEO Chris Knight told dot.LA.
"Superjoi, as we position it, is liquidity with love," Knight said. "The reason why we call it that is, for somebody who's creative, there's no better funding source for their creativity than the people who love them—and that's their fans."
Knight learned a lot about what he calls "superfans" after helping to build Fantom, a fan-focused smartwatch launched with England's Manchester City Football Club. The Premier League team consults its fans on decisions relating to its stadium and sponsorships, he noted. "I see huge opportunities in the future for creators to actually have a deeper engagement with their audience and actually mobilize their audience to a new level," Knight said.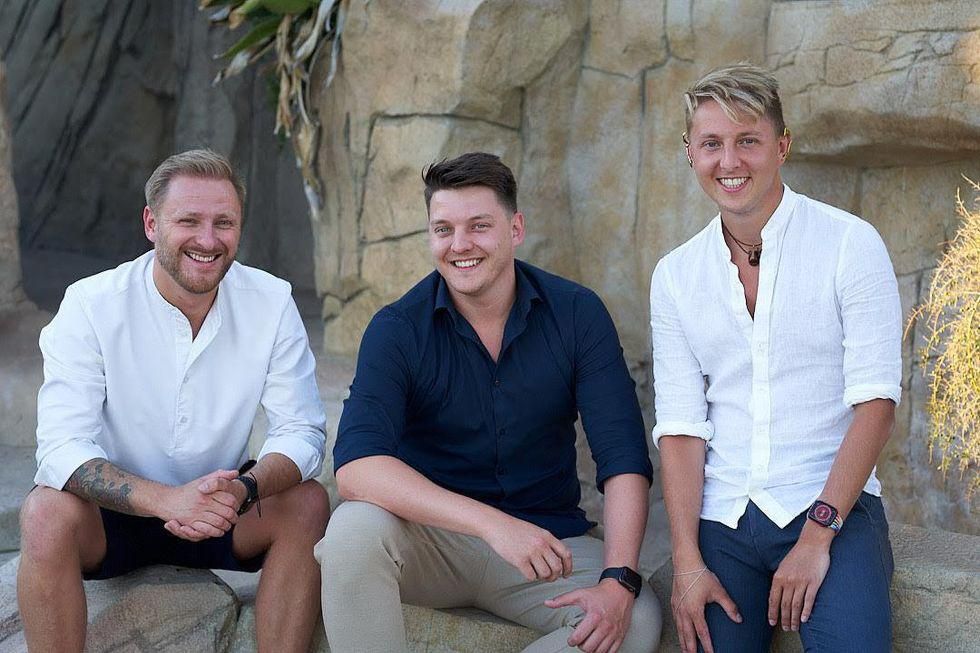 From left: Superjoi co-founders Chris Knight, Piotr Wolanski and Soren Creutzburg Courtesy of Superjoi
Fans will initially fund projects on Superjoi by buying "supercoins," an in-platform currency that is worth $1 each. While supercoins are not technically crypto tokens at this stage, the startup envisions letting fans invest in creators, earn a financial return and receive ownership in their content based on tokenization. Superjoi collects a 10% cut of a creator's fundraising goal.
The platform plans to launch in mid-May with about 25 U.S.-based creators with larger audiences, and will onboard more creators on a waitlisted basis, Knight said. A full public launch is expected later this summer.
Superjoi, which has 14 employees, plans to use the new funds on growing its team, acquiring creators and marketing the platform.
From Your Site Articles
Related Articles Around the Web
Christian Hetrick
Christian Hetrick is dot.LA's Entertainment Tech Reporter. He was formerly a business reporter for the Philadelphia Inquirer and reported on New Jersey politics for the Observer and the Press of Atlantic City.