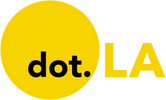 Get in the KNOW  
  on LA Startups & Tech  
X
Courtesy Crypto.com
'Crypto Winter' and the Future of Sports Sponsorships
Steve Huff
Steve Huff is an Editor and Reporter at dot.LA. Steve was previously managing editor for The Metaverse Post and before that deputy digital editor for Maxim magazine. He has written for Inside Hook, Observer and New York Mag. Steve is the author of two official tie-ins books for AMC's hit "Breaking Bad" prequel, "Better Call Saul." He's also a classically-trained tenor and has performed with opera companies and orchestras all over the Eastern U.S. He lives in the greater Boston metro area with his wife, educator Dr. Dana Huff.
04:52 PM | August 04, 2022
Between 2020 and 2021, a cryptocurrency boom led several crypto-oriented companies to ink deals with athletic organizations like the NBA and UFC. One of the bigger deals was blockchain giant Crypto.com signing a $700 million deal with the Staples Center—one of the world's largest sports and entertainment venues—in Los Angeles. The Singapore-based company also signed agreements with the UFC and Formula 1 for promotion at various sports venues and on athletic equipment.
Crypto.com wasn't the only crypto company to extend its reach into sports or entertainment. In exchange for naming rights to the Miami Heat's arena for 19 years, FTX, a cryptocurrency derivatives exchange, paid $135 million. And in an exclusive deal, Coinbase became the exclusive cryptocurrency exchange for the WNBA, NBA, and NBA G League.
Rolling into 2022, there was little warning that crypto winter was coming.
Winter Is Here
In May, the major stablecoin TerraUSD lost its peg to the US dollar. In one day alone, TerraUSD lost $60 billion in value. After that, major crypto lender Celsius suspended withdrawals, citing liquidity problems. The company followed up by filing for bankruptcy.
They were just among the first dominos to topple in the crypto world, and many others soon fell. As a National Research Group (NRG) report about the state of the cryptocurrency industry noted, the market has gone "down over 70% from the highs it reached towards the end of 2021, and many of the most popular coins are trading at less than half of where they were at the beginning of the year."
As the NRG report also notes, the crypto market has undergone "dramatic" corrections before. Is the current crypto winter that different? And more importantly, will crypto winter freeze the budding love affair between entertainment, pro sports and cryptocurrency?
According to NRG, "crypto winter" has affected the public view of cryptocurrency in various ways.
For example, NRG reports that "70% of consumers feel they have at least a 'moderate' understanding of cryptocurrencies." If accurate, that's a notable change from a YouGov survey conducted in June 2021 which found that 69% of Americans agreed with the statement, "I don't really understand cryptocurrency."
On the other hand, at least 61% of people surveyed said they were aware of the "crypto crash" or "crypto winter." It seems the heavy and negative news coverage of crypto winter over the last three months has considerably boosted consumer awareness—of the crashing market.
NRG notes, "This isn't a technological novelty anymore; increasingly, having some knowledge of crypto and how it works is seen as an element of baseline financial literacy."
Even though consumers have been exposed to a large number of crypto news stories, however, NRG reports that few bother to do deeper research. Bitcoin remains the most well-known name, and consumer awareness of other coins like ETH, Dogecoin or even popular meme coin Shiba Inu hasn't increased much since the beginning of 2022. Even with the media's attention to TerraUSD de-pegging from the dollar (arguably one of crypto's most significant events in recent memory), only 7% of consumers are familiar with the term "stablecoin."
Crypto Sponsorships Continue… Mostly
Crypto.com's Al D'Agostino gave a succinct response to dot.LA when we reached out for further comment on the company's association with the Staples Center: "Crypto.com remains fully committed to its sports sponsorships. We are well financed and these are multiyear contracts, which will continue to play a crucial role in our mission to accelerate the world's transition to cryptocurrency."
While the New York Post reported in late June that FTX had backed out of sponsorship negotiations with the Los Angeles Angels, the crypto exchange has taken on new sponsorship obligations with a $210 million naming deal for pro esports team TSM, aka Team SoloMid.
But as recently as August 2, the Voyager cryptocurrency exchange backed out of a multi-year sponsorship deal with the U.S. National Women's Soccer League (NWSL). In addition, the exchange is facing bankruptcy after its CEO made millions at the 2021 peak of the cryptocurrency boom.
In comments accompanying its crypto winter report, NRG's Global Head of Insights, Marlon Cumberbatch, said "that the crypto crash hasn't done much to dampen Americans' enthusiasm toward cryptocurrencies – for investors, the recent crash is just the latest in a long series of ups and downs, rather than the start of a terminal decline."
Cumberbatch also offered advice on how companies as big as pro sports teams and small as local businesses might strategize to survive crypto winter. "Start engaging openly and constructively with policymakers," Cumberbatch said, "continue to invest in educating consumers about the technology and promote practical use cases for crypto…"
Cumberbatch also encouraged better cryptocurrency education for everyone. From the C-suite to the penny crypto investor in the street, people need to understand better what they're getting into. "Recent media coverage has done a lot to increase consumer awareness of crypto," he said, "it's not the same as increasing understanding. It's critical that consumers know enough about the technology to be able to make informed decisions and protect themselves from unnecessary risk."
Cumberbatch did not respond immediately after dot.LA reached out for specific comments about crypto company sponsorships such as the Crypto.com and Staples Center deal.
Where Do We Go From Here?
The NRG report on the general state of crypto did not predict doom and gloom but noted that the crypto landscape "is vast, complex, and constantly in flux."
"More than anything else," the report continued, "recent events in the crypto market have made it clear that there's a need to educate potential investors. Before they buy-in, it's vital that consumers understand the technology on more than just a surface level—and that they know enough about crypto to be able to make informed decisions and protect themselves from unnecessary risk. And today's leading crypto firms will have a pivotal role to play in facilitating that educational journey."
Cryptocurrency exchanges have benefited more from their sponsorships than the sponsored organizations, and at minimum, the crypto winter has put a dent in more multimillion-dollar deals for now. But if the National Research Group's report proves prescient, this may be a temporary lull in cryptocurrency-oriented companies paying big money for widespread name recognition. Crypto.com arena is here to stay…for now. If crypto winter gives way to a crypto spring, we could see more Coinbase stadiums and Bored Ape Yacht Club restaurants soon.
Steve Huff
Steve Huff is an Editor and Reporter at dot.LA. Steve was previously managing editor for The Metaverse Post and before that deputy digital editor for Maxim magazine. He has written for Inside Hook, Observer and New York Mag. Steve is the author of two official tie-ins books for AMC's hit "Breaking Bad" prequel, "Better Call Saul." He's also a classically-trained tenor and has performed with opera companies and orchestras all over the Eastern U.S. He lives in the greater Boston metro area with his wife, educator Dr. Dana Huff.
steve@dot.la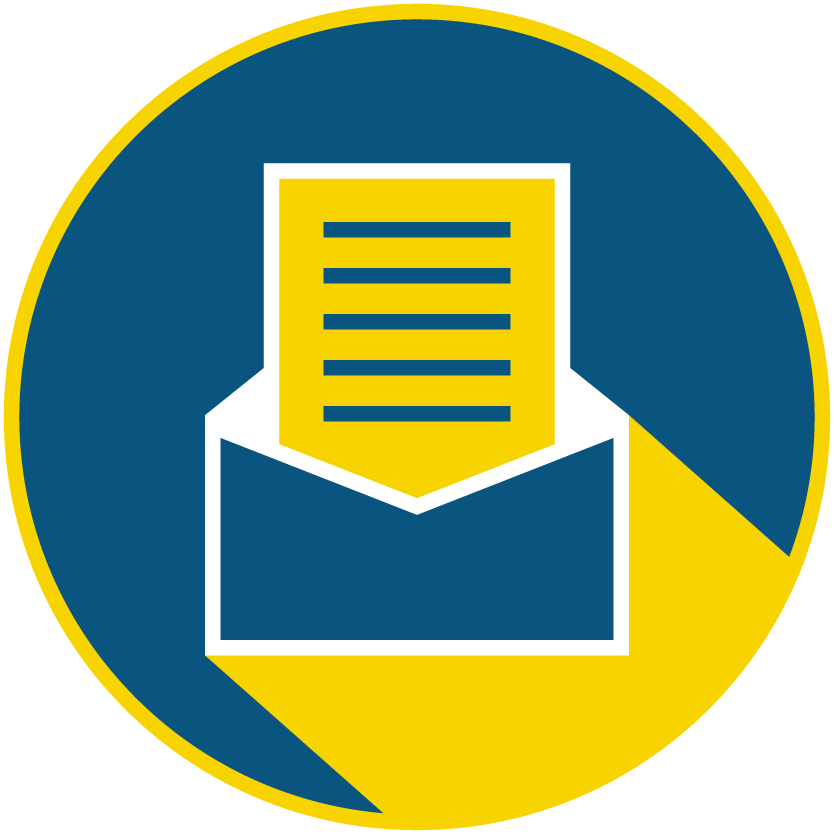 Subscribe to our newsletter to catch every headline.
10:30 PM | October 20, 2022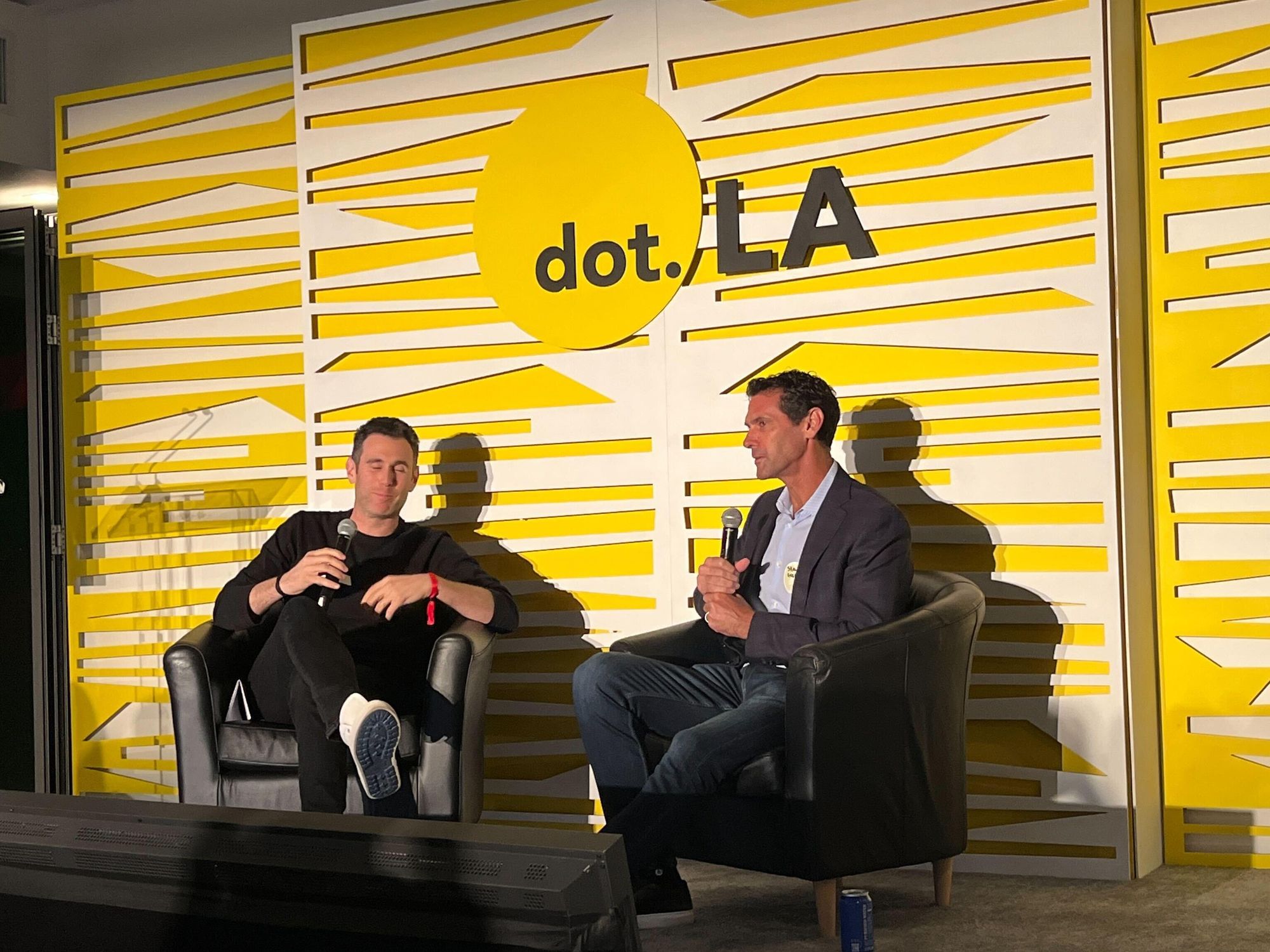 Photo by Samson Amore
After a baseball career spanning 14 years, former Los Angeles Dodgers right fielder Shawn Green decided it was time for a pivot.
Instead of targeting the typical route for former pro athletes and opting to become a commentator or analyst, Green chose to found Santa Monica-based Greenfly, a startup that provides a cloud-based media file sharing platform for a range of clientele from sports teams to retail stores.
Co-founded with CEO Daniel Kirschner, who previously served at Activision Blizzard as head of corporate affairs, Green launched Greenfly in 2014—a decade after he ended his season with the Dodgers.
"I always loved tech, so I figured I know, I want to reinvent myself and explore new things," Green told panel host and Metropolis CEO Alex Israel at the 2022 dot.LA Summit regarding why he chose to start Greenfly. "The light bulb went off [and I thought] so why don't we become a [software as a service] company, and license our tech to sports networks."
The 1999 Gold Glove winner and Stanford alumnus said he had dabbled with several startup ideas prior to settling on Greenfly's concept.
"The first big thing we did was March Madness, and we did a deal with CBS and Turner," Green said. After that trial run, Greenfly linked with Turner to fully license its software. Green said Greenfly works with the "top 10 biggest sports platforms in the world," including the NBA, MLB and NHL.
Greenfly's software platform lets users share files across social media, as well as capture and create content in the app. It also integrates with other content services like Getty Images and Dropbox. The company's customers include the Dodgers, the San Jose Sharks and Paris Saint-Germain in addition to a number of consumer brands, including massage gun retailer Hyperice.
During the panel, Israel asked Green what key lessons he learned from pro baseball helped inform his career as a startup founder. "The most important thing I learned is you fail a lot," Green said. "That's helped a lot with my mindset as a startup, because there's all sorts of things happening, all of a sudden things flip on a dime."
Samson Amore
Samson Amore is a reporter for dot.LA. He holds a degree in journalism from Emerson College and previously covered technology and entertainment for TheWrap and reported on the SoCal startup scene for the Los Angeles Business Journal. Send tips or pitches to samsonamore@dot.la and find him on Twitter @Samsonamore.
08:00 AM | October 21, 2022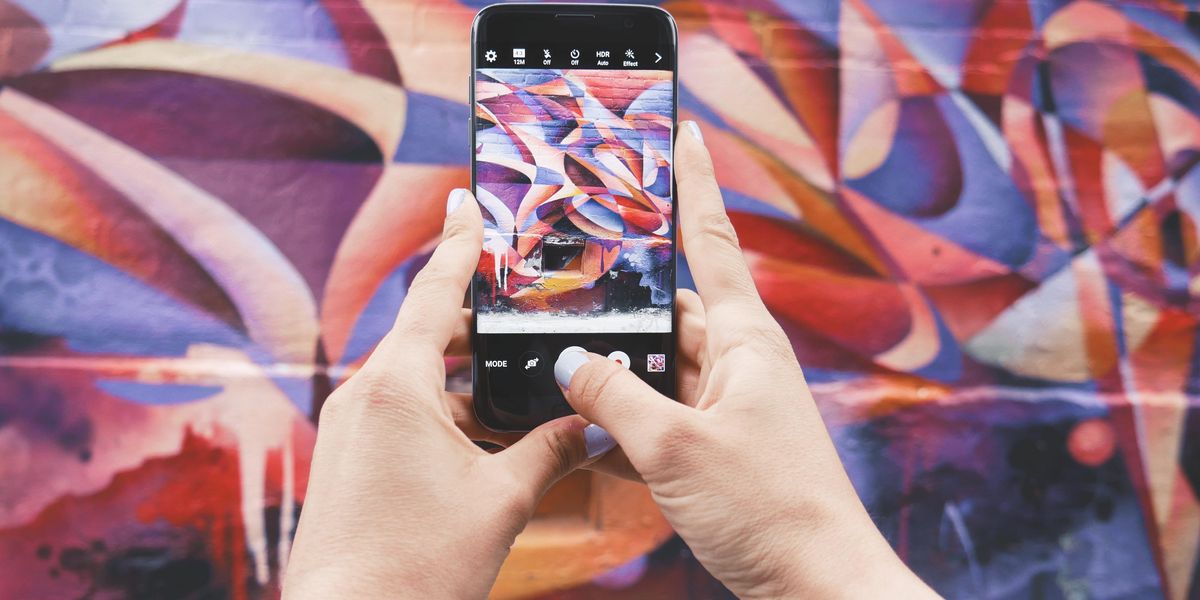 Anasofia Gomez spends her early mornings filming herself journaling, picking up coffee and getting ready for the day. By 9 a.m., she's ready to start her full-time job as a social media marketer.

The Los Angeles-based creator is just one of the 53% of non-professional creators in the United States who maintain a full-time job while also creating monetized content. Colloquially speaking, Gomez is considered a micro-influencer—creators with followers that range from 1,000 to 100,000.
Gomez treats her content creation as a second job: she starts her day at 6 a.m. just to film her content, which often features her outfits and local recommendations, and ends her days at 11 p.m. by posting her daily video. This level of dedication has earned Gomez almost 38,000 TikTok followers and partnerships with brands like perfume company Dossier and FitOn—a fitness app.
Jon Davids, the CEO of influencer marketing company Influicity, says brands often partner with micro-influencers to create a larger volume of content. Similar to their partnerships with normal influencers, companies will send micro-influencers free products in exchange for a promotional video. Depending on the influencer, some companies will pay over $200 per video.
The difference, of course, is that since companies can pay micro-influencers less, they'll get more content for their money. For example, he says a mega-influencer may charge $5,000 for one video, while companies can take that same budget and work with roughly 30 micro-influencers.
"You can get lots and lots and lots of content without paying massive amounts of money for it," Davids says. "And, frankly, the supply is just there."
But Gomez says the money is often inconsistent. A month-long deal can briefly boost her income, but that doesn't guarantee a partnership for the upcoming months. The inconsistency isn't without its benefits, however. Gomez says that since she doesn't rely on these partnerships for income, she can be more particular about what companies she works with.
Gomez has even turned her micro-influencing, work-life balance into content. Her series documenting her attempts to make the most of her time outside of work has taken off. Gomez's first video about her "promise to get off the couch and seize life" has over 10 thousand likes. As such, she's since maintained a series of videos focused on how she uses her time outside of work.
In fact, the "5 to 9" trend, which features people showing off their detailed routines before and after work, often with homemade meals and elaborate skincare routines, can get creators thousands of views. Other micro-influencers highlight content specifically about their careers: lawyers translate legal jargon, nurses discuss their work hours and teachers share their classroom management strategies. Which is to say, for many non-professional creators, quitting their full-time job would likely alter their content and potentially alienate their audience.
To that end, Davids says, these niche communities, such as influencers who make content about engineering or waste management, are often where micro-influencers thrive.
"The micro-influencers that we have today really didn't exist five or six years ago," Davids says. "People who had very, very small audiences on social weren't doing it to have any kind of professional presence—they were just kind of creating content for their friends and family."
Which is why, Davids adds, amateur content creators can actively engage their followers on a more personable level than many mega-influencers.
Nonetheless, Gomez has thought about pursuing content creation full-time. But, she finds that she enjoys the security her traditional job provides compared to the lack of financial consistency from her influencing endeavors.
"You just never know what the future is with social," Gomez says. "I think you really do have to be in a really good place [financially] to be able to say, 'I'm going to quit my job and just do content creation.'" Amen.
Kristin Snyder
Kristin Snyder is dot.LA's 2022/23 Editorial Fellow. She previously interned with Tiger Oak Media and led the arts section for UCLA's Daily Bruin.