Famous Birthdays Website, an Influencer Rite of Passage, Hits a Milestone
Sam Blake
Sam primarily covers entertainment and media for dot.LA. Previously he was Marjorie Deane Fellow at The Economist, where he wrote for the business and finance sections of the print edition. He has also worked at the XPRIZE Foundation, U.S. Government Accountability Office, KCRW, and MLB Advanced Media (now Disney Streaming Services). He holds an MBA from UCLA Anderson, an MPP from UCLA Luskin and a BA in History from University of Michigan. Email him at samblake@dot.LA and find him on Twitter @hisamblake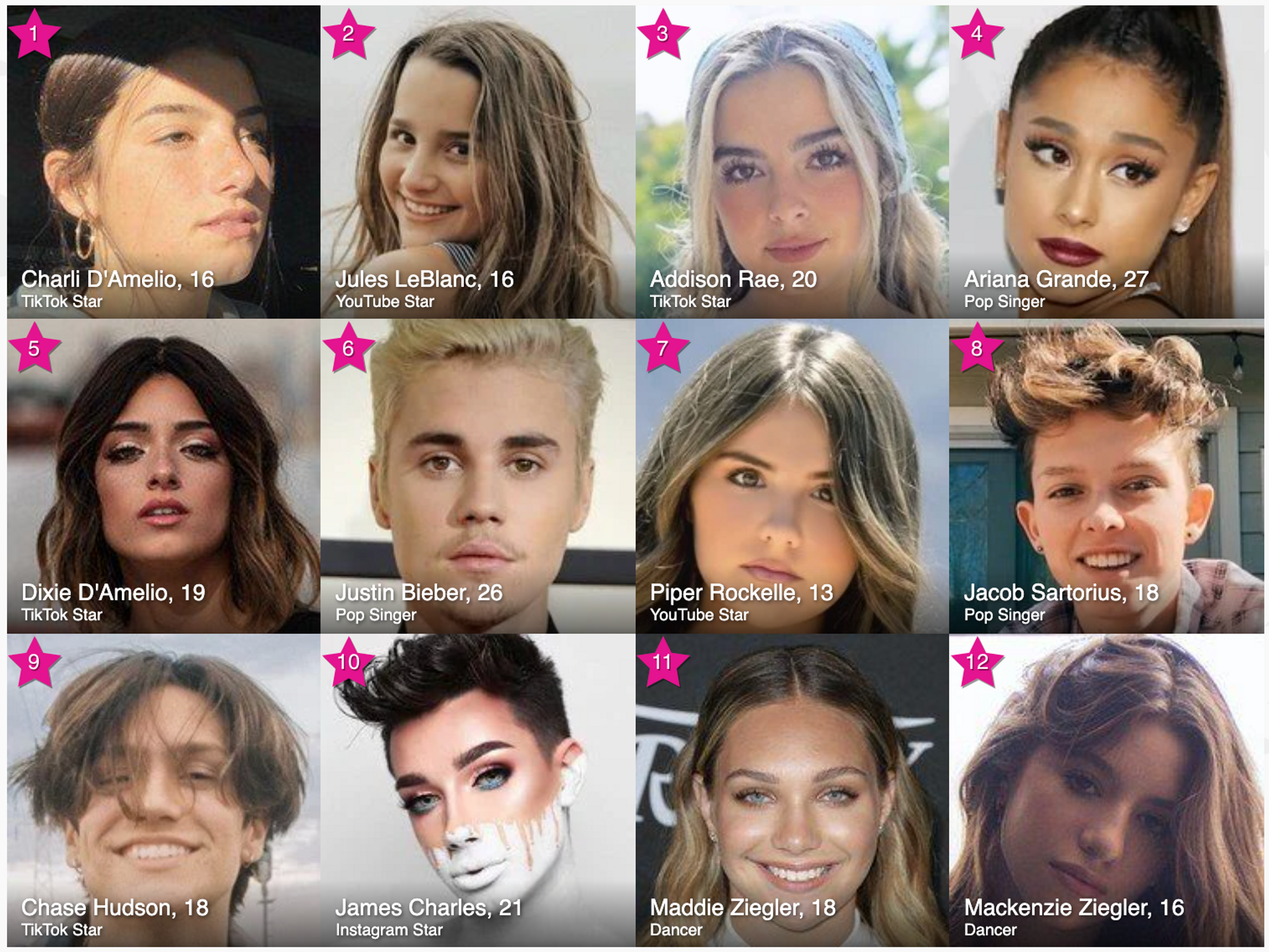 In 2012, Evan Britton founded a website premised upon what the web arguably does best: help people obsess over celebrities.
Britton launched his first site in 1999 as a senior in college and has since made his living monetizing web clicks.
When he created Famous Birthdays as a sort of Wikipedia of celebrities nine years ago, TikTok wasn't even born and Snap had barely launched. The term "influencers" had yet to seep into the mainstream. But as social media created a new form of celebrity, the site has morphed into a pillar of the teen-centric world of online personalities and creators.
---
This month the company said it will surpass 35 million unique monthly visitors across its app and website. Third-party data providers, which use various methods to estimate web traffic, peg that figure anywhere between 4-6 million (Comscore) and 29 million (Similar Web). Many of those users are teens who use the site to browse celebrity profiles, contribute to popularity rankings and see who's trending.
"It's a pulse of the Gen Z community," said Talia Kocar, VP of Content at Mammoth Media, a Gen Z-focused mobile entertainment studio.
And as that community has expanded and entrenched its online presence, Famous Birthdays has ridden the wave. Britton's profitable website makes money from billions of programmatic ads that are generated from places like Google and Amazon and it has become a useful resource for the growing industry of monetizing online celebrity.
In April it will launch its third international off-shoot in French, joining Spanish and Portuguese, as the company anticipates the spread of influencer fever beyond America.
"Famous Birthdays is essentially the Wikipedia of influencers," said Ryan Detert, CEO of Influential, a leading influencer marketing firm. "It has become a very valuable tool within the influencer industry to do quick research on creators and it's also very popular with young fans. They have found a unique niche in the fact that influencers are the new celebrities for Gen Z."
Britton hadn't originally intended on serving that niche. He'd started Famous Birthdays with A-listers in mind and a user-first focus on growth. The plan was to add new profiles to the database based on users' search patterns.
"The internal search data guides our roadmap," he said. About 90% of user searches on Famous Birthdays yield a hit. The other 10% help to indicate what else users want.
"We built technology around analyzing those missed searches," Britton said, adding that Famous Birthdays' search engine now receives over 1 million inquiries a day. "It lets us know before anyone else what's happening."
Early on, it became apparent that users wanted something more than A-listers.
They wanted social media celebrities. So Britton and his now team of 30, including freelancers, took to reaching out to up-and-comers that the data suggested were on the rise.
In late 2018, for instance, Famous Birthdays contacted Paige Mackenzie, an Arkansas-based teen who at the time had about 600,000 followers on still-nascent TikTok.
"I was like 'oh my god'; I had a fangirl moment," Mackenzie said. "I was a normal girl with a couple of followers, and they want to know about me? That was the coolest thing."
Mackenzie has since grown her TikTok following to 7.5 million. She typically regales her fans with comedic videos she describes as "relatable," like when "your brother annoys your mom right when you're about to ask something important."
When Mackenzie was added to the platform, Famous Birthdays had about 20 million users. That has since exploded beyond Britton's imagination.
"The platform has evolved quite a bit over the years – much like how Gen Z's (and my) definition of a celebrity has," said Kocar, who added that Mammoth "constantly references" Famous Birthdays to inform its content decisions.
"TikTok has been a wave that's really grown our platform," Britton said, noting that stars on the social-video stalwart are his site's most popular searches. "There's been a huge momentum for the creator economy and we've been on that wave because we were seated as the platform beneath all of that."
That momentum has led Britton to recalibrate his expectations.
"Six months ago, I would have thought our ceiling was maybe 50 million users, but I think we're gonna be there by the end of next year, based on how things are going," he said.
The company's Spanish-language version launched in July 2019 and now comprises about 15% of Famous Birthdays' total traffic, Britton said. The Portuguese version launched in October 2020 and the French version will launch in April 2021.
Britton hopes to replicate his platform's success in those new markets. In the U.S., arriving on Famous Birthdays has come to be seen by creators as a veritable badge of honor.
When Duke Depp was invited to bring his online persona Willy Wonka to Famous Birthdays in July, he bragged about it to his nearly 18 million followers.
"Check it out my dear children, I finally made it on Famous Birthdays," he said. The post has since been liked over 412,000 times and received over 4,000 comments.
In September, Grandad Frank told his nearly 5 million TikTok followers that "Something crazy happened!!!!" He'd made it onto Famous Birthdays.

Famous Birthdays currently hosts around 210,000 profiles, along with some 15,000 pages for shows, movies, bands and web groups. The team receives over 1,000 user-submitted edits and updates per day, Britton said, which they manually review and verify.

Using inputs like search volume and user engagement, Famous Birthdays also provides several popularity rankings.
The company has never raised outside capital and doesn't plan to start.
"Our vision is to build the Wikipedia for the Digital Generation," said Britton. "Given the scale we already have, we're confident that we'll be able to do it without raising VC."
From Your Site Articles
Related Articles Around the Web
Sam Blake
Sam primarily covers entertainment and media for dot.LA. Previously he was Marjorie Deane Fellow at The Economist, where he wrote for the business and finance sections of the print edition. He has also worked at the XPRIZE Foundation, U.S. Government Accountability Office, KCRW, and MLB Advanced Media (now Disney Streaming Services). He holds an MBA from UCLA Anderson, an MPP from UCLA Luskin and a BA in History from University of Michigan. Email him at samblake@dot.LA and find him on Twitter @hisamblake
https://twitter.com/hisamblake
samblake@dot.la