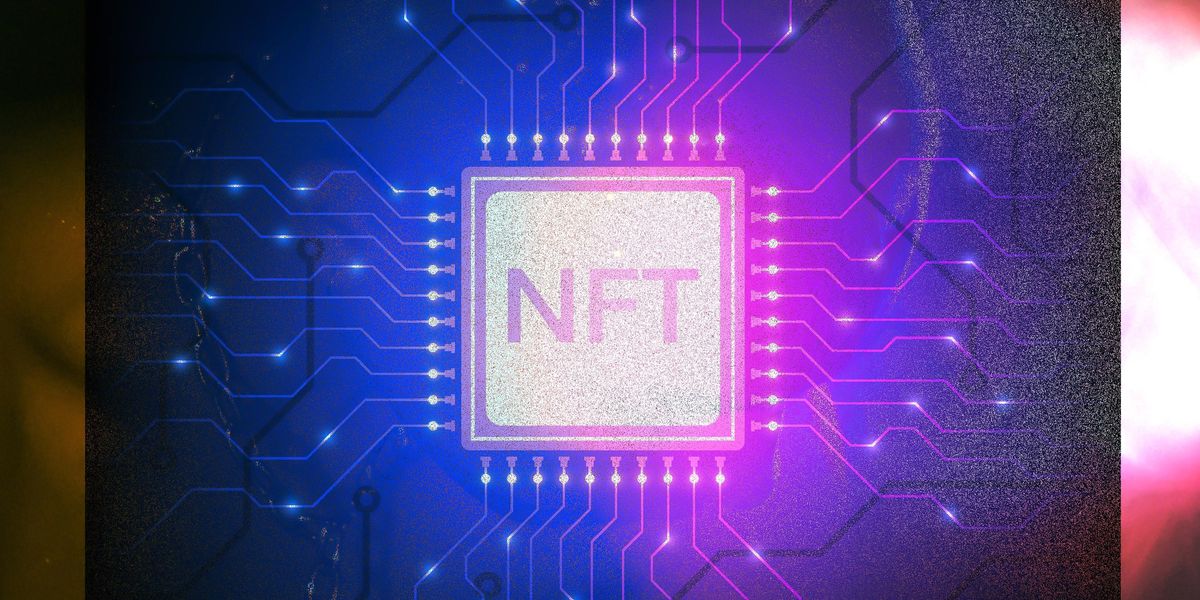 This is the web version of dot.LA's daily newsletter. Sign up to get the latest news on Southern California's tech, startup and venture capital scene.
Cryptocurrency and NFTs are advanced, complex and nuanced technological concepts, sure, but they've also found their place within the pop culture firmament. When cultural historians look back at the early 21st century, they're pretty much going to have to consider Bored Apes alongside Marvel Comics heroes, "Fortnite" dances and whatever that TikTok "pink sauce" condiment turned out to be as some of the primary iconography defining this era.
---
So it's perhaps unsurprising (but still amusing) that Los Angeles has its very own themed "Crypto House." To be clear, this is not like a "Vine House," a place where crypto enthusiasts can live and work together in the same communal space as a way of inspiring innovation or networking. (There's already an island for that!)
No, the North Hollywood Crypto House is just a regular suburban-style home themed after cryptocurrencies and NFTs, boasting Bored Ape portraits on the wall, wallpaper adorned with enthusiastic tweets and doges, Bitcoin logos everywhere you turn, and more little details and aesthetic touches. Owner Elle Levy got deeply fascinated with cryptocurrencies in 2017, along with the rest of the world, and spent six months giving her home a total macroeconomic-themed makeover.
Anyone still sitting on a stacked crypto wallet now has an opportunity to live in the Crypto House full time: Levy has put the property on the market for a lean $1.2 million. That's up from a sale price of $500,000 in 2016, and $300,000 back in 2003. Now some credit obviously goes to the exceptionally hot Los Angeles real estate market, but hey, I'm sure those Bored Ape portraits did some of the heavy lifting as well.
That Zillow listing grabbed the attention of the social media account Zillow Gone Wild, which naturally sent the listing into the viral stratosphere. The top comment recommend it as a "Live Laugh Love: Crypto Bro" edition, while others note that it was obviously worth 10 times as much just a few short months ago.
The continued popularity of cryptocoins as a brand or a piece of pop culture ephemera is fascinating, in light of their ongoing troubles as actual stores of value or technological innovations. The price of Bitcoin plunged again in value this week, and has struggled to keep its head above $20,000 in recent memory. The coin hasn't been above $50,000 since Christmas 2021, though it's important to bear in mind that ongoing recession fears and inflation have been causing stocks, foreign currencies and other commodities to plunge in value across the board.
NFTs, as well, have reached something of a crossroads. According to an anonymous tip sent to Bloomberg, the Securities and Exchange Commission (SEC) is investigating whether NFTs sold by Yuga Labs – the $4 billion company behind the Bored Ape Yacht Club – violated security registration laws. This story hasn't yet been confirmed or denied by the agency itself, but could fundamentally alter the entire NFT industry, paving the way for the U.S. government to begin regulating it as a securities market. (A recent editorial in Decrypt suggests that current SEC Chair Gary Gensler sees himself as "The Sheriff of Cryptoville," a title sure to send a chill down the spine of many Web3 founders.)
Unsurprisingly, Levy originally intended the home as an Airbnb destination, and it's still available for rental while it's on the market. In fact, the home proved popular with Airbnb consumers; Levy's only dumping it now because of issues with her neighbors, and plans to potentially start a new "Crypto House" in a new location.
Still, she might want to start thinking about potential new themes, if Bored Apes aren't still quite as infamous and celebrated by 2024. Zillow Gone Wild has a few other options, including a whale-themed home in British Columbia and a real-life Hobbit Hole in Saugerties, New York. We'd also be remiss if we didn't mention this insanely-detailed "Game of Thrones"-themed home in Lexington, Kentucky, available for rent now at just $160 a night! And just as a reminder, the Garfield House comes fully furnished. --Lon Harris