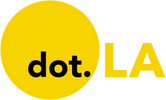 Get in the KNOW  
  on LA Startups & Tech  
X
Image from Shutterstock
Homophobia Is Easy To Encode in AI. One Researcher Built a Program To Change That.
Samson Amore
Samson Amore is a reporter for dot.LA. He holds a degree in journalism from Emerson College and previously covered technology and entertainment for TheWrap and reported on the SoCal startup scene for the Los Angeles Business Journal. Send tips or pitches to samsonamore@dot.la and find him on Twitter @Samsonamore.
02:28 PM | September 15, 2022
Artificial intelligence is now part of our everyday digital lives. We've all had the experience of searching for answers on a website or app and finding ourselves interacting with a chatbot. At best, the bot can help navigate us to what we're after; at worst, we're usually led to unhelpful information.
But imagine you're a queer person, and the dialogue you have with an AI somehow discloses that part of your identity, and the chatbot you hit up to ask routine questions about a product or service replies with a deluge of hate speech.
---
Unfortunately, that isn't as far-fetched a scenario as you might think. Artificial intelligence (AI) relies on information provided to it to create their decision-making models, which usually reflect the biases of the people creating them and the information it's being fed. If the people programming the network are mainly straight, cisgendered white men, then the AI is likely to reflect this.
As the use of AI continues to expand, some researchers are growing concerned that there aren't enough safeguards in place to prevent systems from becoming inadvertently bigoted when interacting with users.
Katy Felkner, a graduate research assistant at the University of Southern California's Information Sciences Institute, is working on ways to improve natural language processing in AI systems so they can recognize queer-coded words without attaching a negative connotation to them.
At a press day for USC's ISI Sept. 15, Felkner presented some of her work. One focus of hers is large language models, systems she said are the backbone of pretty much all modern language technologies," including Siri, Alexa—even autocorrect. (Quick note: In the AI field, experts call different artificial intelligence systems "models").
"Models pick up social biases from the training data, and there are some metrics out there for measuring different kinds of social biases in large language models, but none of them really worked well for homophobia and transphobia," Felkner explained. "As a member of the queer community, I really wanted to work on making a benchmark that helped ensure that model generated text doesn't say hateful things about queer and trans people."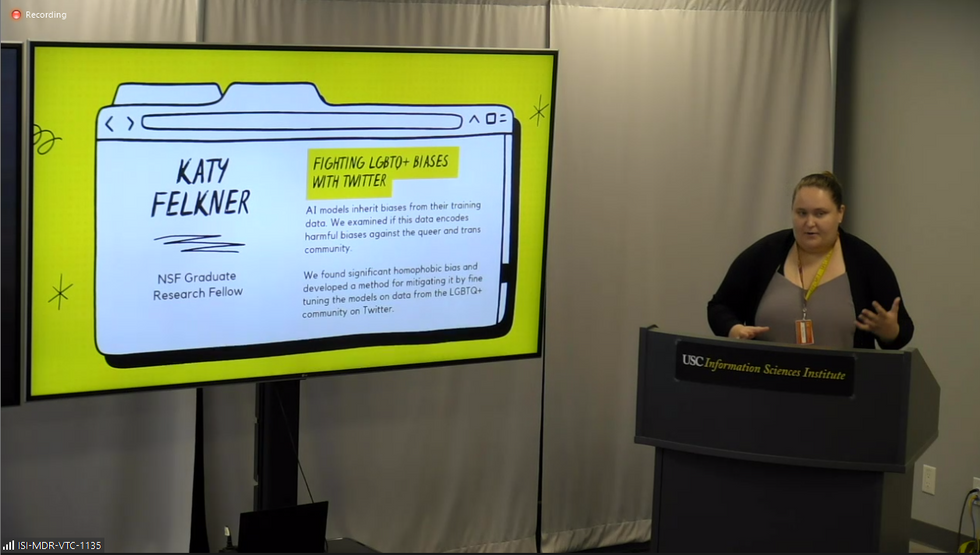 USC graduate researcher Katy Felkner explains her work on removing bias from AI models.assets.rbl.ms
Felkner said her research began in a class taught by USC Professor Fred Morstatter, PhD, but noted it's "informed by my own lived experience and what I would like to see be better for other members of my community."
To train an AI model to recognize that queer terms aren't dirty words, Felkner said she first had to build a benchmark that could help measure whether the AI system had encoded homophobia or transphobia. Nicknamed WinoQueer (after Stanford computer scientist Terry Winograd, a pioneer in the field of human-computer interaction design), the bias detection system tracks how often an AI model prefers straight sentences versus queer ones. An example, Felkner said, is if the AI model ignores the sentence "he and she held hands" but flags the phrase "she held hands with her" as an anomaly.
Between 73% and 77% of the time, Felkner said, the AI picks the more heteronormative outcome, "a sign that models tend to prefer or tend to think straight relationships are more common or more likely than gay relationships," she noted.
To further train the AI, Felkner and her team collected a dataset of about 2.8 million tweets and over 90,000 news articles from 2015 through2021 that include examples of queer people talking about themselves or provide "mainstream coverage of queer issues." She then began feeding it back to the AI models she was focused on. News articles helped, but weren't as effective as Twitter content, Felkner said, because the AI learns best from hearing queer people describe their varied experiencesin their own words.
As anthropologist Mary Gray told Forbes last year, "We [LGBTQ people] are constantly remaking our communities. That's our beauty; we constantly push what is possible. But AI does its best job when it has something static."
By re-training the AI model, researchers can mitigate its biases and ultimately make it more effective at making decisions.
"When AI whittles us down to one identity. We can look at that and say, 'No. I'm more than that'," Gray added.
The consequences of an AI model including bias against queer people could be more severe than a Shopify bot potentially sending slurs, Felkner noted – it could also effect people's livelihoods.
For example, Amazon scrapped a program in 2018 that used AI to identify top candidates by scanning their resumes. The problem was, the computer models almost only picked men.
"If a large language model has trained on a lot of negative things about queer people and it tends to maybe associate them with more of a party lifestyle, and then I submit my resume to [a company] and it has 'LGBTQ Student Association' on there, that latent bias could cause discrimination against me," Felkner said.
The next steps for WinoQueer, Felkner said, are to test it against even larger AI models. Felkner also said tech companies using AI need to be aware of how implicit biases can affect those systems and be receptive to using programs like hers to check and refine them.
Most importantly, she said, tech firms need to have safeguards in place so that if an AI does start spewing hate speech, that speech doesn't reach the human on the other end.
"We should be doing our best to devise models so that they don't produce hateful speech, but we should also be putting software and engineering guardrails around this so that if they do produce something hateful, it doesn't get out to the user," Felkner said.
Samson Amore
Samson Amore is a reporter for dot.LA. He holds a degree in journalism from Emerson College and previously covered technology and entertainment for TheWrap and reported on the SoCal startup scene for the Los Angeles Business Journal. Send tips or pitches to samsonamore@dot.la and find him on Twitter @Samsonamore.
https://twitter.com/samsonamore
samsonamore@dot.la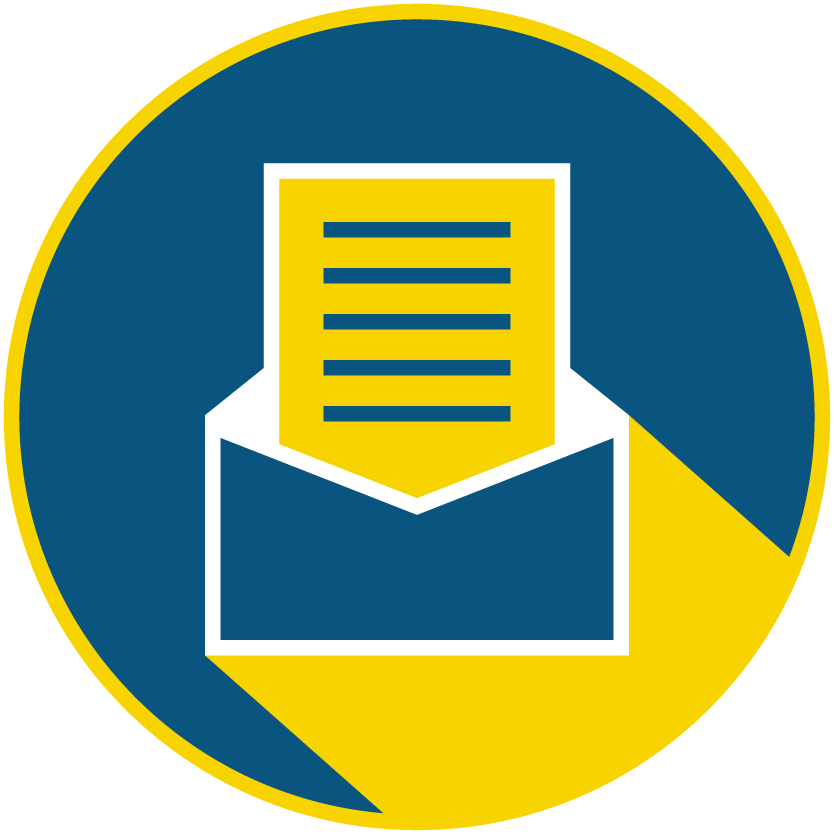 Subscribe to our newsletter to catch every headline.
05:15 AM | December 13, 2022
Vinfast
Vinfast, the Vietnamese EV company with headquarters in Los Angeles, shipped its first order of vehicles to U.S. soil from Hai Phong, Vietnam on November 25th. The batch of 999 automobiles is due to arrive here in California on Thursday this week.
The VF8 SUVs on board will have the difficult task of convincing American buyers that an unknown, untested Vietnamese manufacturer can deliver on a new technology. And so far, the company appears to be off to a rocky start.
According to an email sent to reservation holders on November 29th, the VF8s in the initial shipment will be a special "City Edition" and have lower range advertised than the previously announced versions–just 180 miles in total. Over the weekend, Vinfast confirmed to dot.LA via Twitter that all of the vehicles in the first batch are the City Edition, and that the standard edition would be coming Q1 of 2023. Until this email, there had been little, if any mention of this new City Edition. The message to reservation holders offered no rationale as to why the company was choosing to ship this version of the car instead of the 260-292 mile-range VF8 it's been advertising for months. Despite the lower range, however, the EVs will still carry a price tag of either $55,500 or $62,500, depending on trim–just $3,000 less than the previously-announced versions.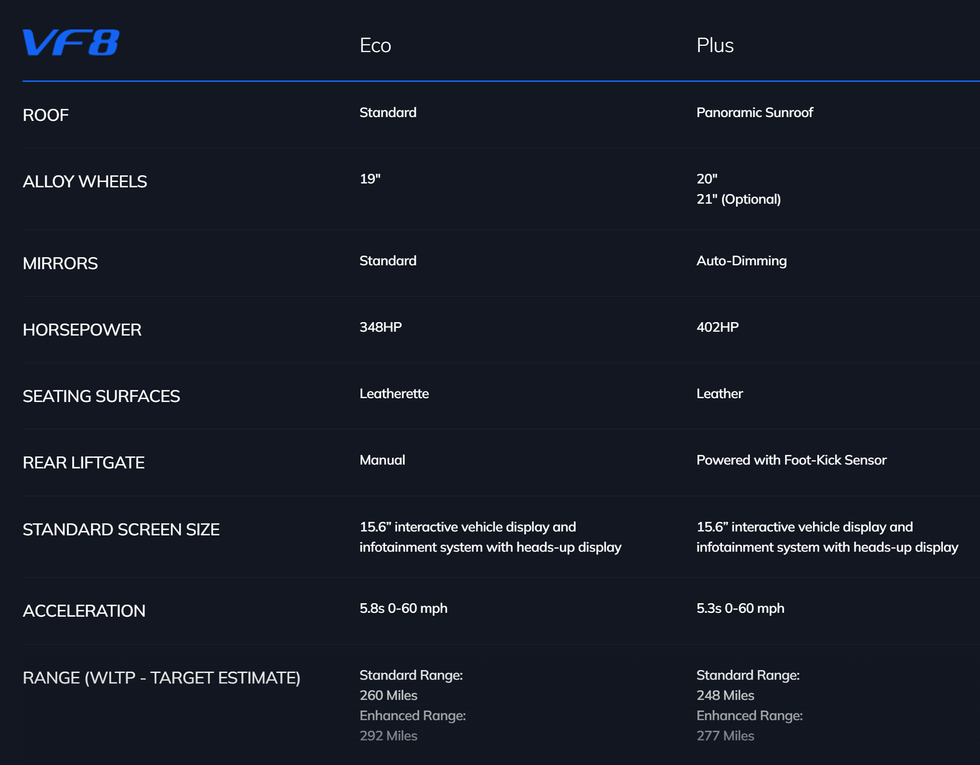 The VF8 Specs page from Vinfast's site still bears no mention of a "City Edition," but that's what's coming to America this month.
Vinfast is offering reservation holders an additional $3,000 off these City Edition variants (bringing the total to $6,000 less than the previously announced versions). But even at a discount, the vehicle's $52,000 price tag is far from competitive with more established EV makers and raises questions about the brand's strategy and value.

For comparison:
The 2023 Hyundai Ioniq 5 has 220 miles of range and starts at $42,745. Or 303 miles of range for $60,000.
The base model Kia EV6 costs $49,795 and goes 206 miles on a full charge.
The Mustang Mach E starts at 46,895 and reaches 224 miles.
And the list goes on. In fact, you'd be hard pressed to find a 2023 EV with a worse cost to range ratio than the VF8. Vinfast, which has been nearly impossible to reach on this matter despite numerous calls and emails, hasn't explained why they chose to offer such a range-compromised version as their initial foray into the U.S. market, or why the cost remains so high.
The reaction to the news, especially on Reddit, has been largely negative, with users accusing the company of "springing" the City Edition on reservation holders. Others speculated that the company rushed out the first batch so it could drum up good press before its recently announced IPO. Whatever the reason, most redditors didn't seem to be buying it, and with Vinfast so reluctant to comment, it's hard to see the announcement in a light that bodes well for the company's future. First impressions tend to last, and this doesn't seem like a good one for the EV hopeful.
David Shultz
David Shultz reports on clean technology and electric vehicles, among other industries, for dot.LA. His writing has appeared in The Atlantic, Outside, Nautilus and many other publications.
06:00 AM | January 01, 2023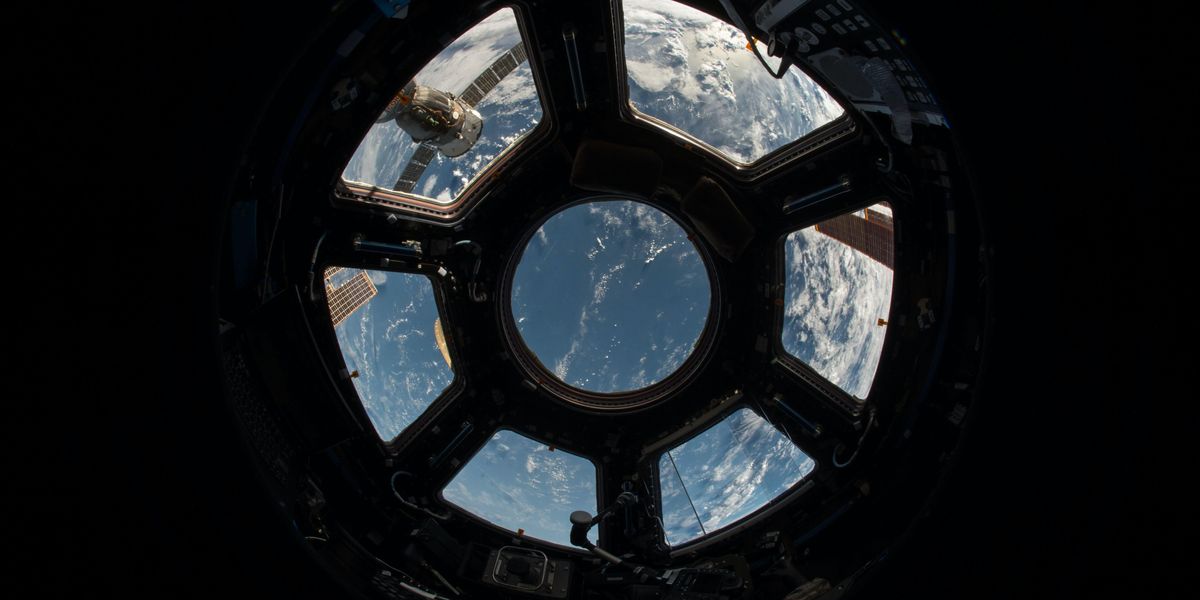 As human space tourism ramps up, and we continue to explore deeper into the cosmos, one alarming fact is becoming more evident: Despite decades of human spaceflight, we still have very limited information about how going to space, or staying there for sustained periods of time, affects our bodies.
So far, flights to low Earth orbit are relatively stable, and thankfully no one has perished on a trip yet. But there's also more to come; Virgin Galactic is planning more space tourism trips next year and beyond that, longer-term missions like Elon Musk's pet project to colonize Mars could come with some serious health risks. And, like any mission to space, nearly every variable has to be considered before launch to ensure the people undertaking these journeys are as healthy as possible.
That's where private industry comes in. There's a handful of startups that are focused on developing technology to make it easier to monitor human health in space. And while it may seem like a far-away pipe dream, they'll be the first to tell you that having startups begin to develop health care products for space-related exploration is key to ensuring there aren't mass casualties.
"The truth is, there is little that is more complex than space, and biology, and these are not things that have fast development times," said Elizabeth Reynolds, a biologist and director of the Starburst Aerospace Care in Space Challenge. The challenge recently awarded six winning startups (three were local to Southern California) a $100,000 investment from pharmaceutical company Boryung, support for on-orbit experimentation by Axiom, a Houston-based company making private space stations, and acceptance into Starburst's 13-week accelerator program.
"As we talk about deep space exploration, that is a point where we get into high amounts of cosmic radiation and it's an environment that will kill us," Reynolds said. "We need solutions that are completely untethered from Earth." Reynolds said she was "less concerned" about space tourism, and more focused on long-term habitation.
Reynolds did note that there's one easy option, one that NASA's relied on heavily up until now: send robots into space to do human work. That's possible, but she noted, "I cannot imagine a future where we continue to only explore space by robots."
There's a myriad of issues that people face when spending long durations of time in space. Some side effects can range from motion sickness to radiation poisoning to heart and muscle atrophy. Others include bodily fluid shifting due to zero gravity, changes in vision, loss of muscle strength and changes in gut biome behavior. Of course, there's also a host of potential mental side effects too, including depression or anxiety. A 2021 study published in the Journal of Clinical Nursing noted that these effects can also persist even after a person comes back from orbit.
Kay Olmstead, CEO of San Diego-based NanoPharma Solutions, was one of the companies selected by Starburst. She told dot.LA the company is working on a way to deliver drugs to people in space to maximize their effects.
Olmstead told dot.LA., NanoPharma "uses [a] nanocoating method developed by NASA to nanosize drugs to improve biosorption – [the] smaller the particle size, better solubility of [the] drug, hence better absorption into our body which is mostly water."
The importance of nano-soluble drugs is key, since it could limit side effects that come from typical ingestion of drugs, such as liver and kidney damage, or systemic toxicology (when a drug is absorbed by or distributed to other parts of the body besides the specific target area), Olmstead explained.
She added that NanoPharma is working on using vacuum pressure in low Earth orbit to deliver drugs to diseased organs without needles, a potential groundbreaking solution since right now, most life-saving drugs need to be administered via IV and that's "not suitable for space travelers." Instead, NanoPharma is working to patent several methods of drug delivery including a nano-nasal spray and a nano-inhaler.
Olmstead noted that there's a number of companies working on private space stations – besides Axiom, she also cited Northrop Grumman, Nanoracks and Sierra Space, who all have "grand plans of infrastructure building in space for private space travelers and in-space manufacturing."
There's a couple dueling local companies with ambitions to build private space stations as well: Vast Space, and Orbital Assembly.
Olmstead noted that there will have to be construction workers in space overseeing building of these outposts, and added, "Care for these space travelers and workers is the most important concern of these aerospace companies aside from the station building/maintenance." She also said that outposts on the moon, which will likely be built after stations in low Earth orbit, come with "even more severe health hazards."
Another local startup that won the Starburst challenge was Vibo Health. Based in Los Angeles and led by physicist and CEO Gil Travish, Vibo develops wearable health tracking technology that uses wrist scanning to give users insight into their health, with the goal of finding health risks without invasive tests.
Right now, Vibo has a growing business terrestrially, but Travish told dot.LA he's eager to see how the tech could be applied to astronauts. "It is a niche, of course, but it's a growing niche," Travish said. He noted that Vibo hopes to do in-space testing within the next two years.
For now, though, both Vibo and NanoPharma said they will continue developing and testing their technology on the ground with the goal of bettering patients' lives here on earth. Travish said he's optimistic that the work will not only better conditions for space-faring humans, but also unlock information about the human condition.
"It's not just about going to space, it's about learning more about ourselves," Travish said.
Samson Amore
Samson Amore is a reporter for dot.LA. He holds a degree in journalism from Emerson College and previously covered technology and entertainment for TheWrap and reported on the SoCal startup scene for the Los Angeles Business Journal. Send tips or pitches to samsonamore@dot.la and find him on Twitter @Samsonamore.
https://twitter.com/samsonamore
samsonamore@dot.la