appliedvr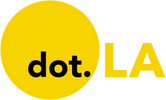 Get in the KNOW
on LA Startups & Tech
X
appliedvr
Courtesy of Tripp
This is the web version of dot.LA's daily newsletter. Sign up to get the latest news on Southern California's tech, startup and venture capital scene.
Every now and then, I get an email about a startup that's littered with vague buzzwords—"Web3" and "metaverse" are the current favorites—which are often hamfisted into a business strategy that, for many of these companies, has already existed for years.

Yesterday I wrote about Tripp, the Los Angeles-based virtual reality meditation startup that raised more than $11 million to build a "mindful metaverse," per its press release and website. The company has recently acquired a handful of similar platforms like EvolVR, which deploys avatars to let people meditate together in groups via VR headsets or mobile devices. Among Tripp's investors is "Pokémon Go" developer Niantic, which is partnering with the startup on augmented reality (AR) offerings.
I'm still a little unclear on the difference between something that's simply virtual reality and when that virtual reality becomes part of the "metaverse." But as a health tech reporter, Tripp's goal of carving out a meditative online space harkens back to the early days of what we now call Web 2.0.
Anyone remember the "Sims"-like virtual world Second Life? Health organizations like the CDC and the National Library of Medicine built entire worlds in Second Life to create health-related interactive content. One medical professor built a women's health center in Second Life that talked about the importance of breast exams.
"Virtual worlds provide an excellent opportunity for users to 'model' healthy behaviors," the CDC wrote in a 2010 paper. "When used effectively, virtual worlds can provide a safe and engaging environment where users learn the positive and negative consequences of health decisions and the skills to make healthier choices."
Today's "virtual worlds" look a lot different, with the advent of VR headsets making it easier than ever for patients to experience immersive treatments. L.A.-based AppliedVR burst onto the scene in 2015 to soothe chronic pain by stimulating other parts of their brain through intense visual and audio experiences. Tripp, for its part, guides users through meditations as they watch trippy, 3D visuals like giant animated mushrooms and glowing flowers. These platforms evoke what Brennan Spiegel, a doctor at Cedars-Sinai Los Angeles who directs the medical center's digital health and virtual reality programs, described as a "pharmacy of VR" where virtual reality experiences can be tailored to patients' specific ailments.
So while I'm still a bit skeptical about what a metaverse exactly is, I have no doubt that companies like Tripp can find some use in it. — Keerthi Vedantam

Image courtesy of Pearl
This is the web version of dot.LA's daily newsletter. Sign up to get the latest news on Southern California's tech, startup and venture capital scene.
Earlier this week, West Hollywood-based startup Pearl announced that its Second Opinion product had become the first AI-enabled device cleared by the Food and Drug Administration to read dental x-rays. Using the power of artificial intelligence, Second Opinion is meant to help dentists find maladies they'd otherwise miss through the eye test.

Getting FDA clearance is not easy, especially because Pearl had to prove its device could detect a variety of dental conditions (most medical devices have to prove only one capability). Pearl's CEO, Ophir Tanz, said it was a multi-year undertaking that entailed a 4,000-page clinical trial report.
There's a stark juxtaposition between a fast-paced tech world, where investors strive for needle-moving investments and a painstakingly slow regulatory process required to greenlight such technologies. Perhaps things would be easier if the FDA only regulated food and drugs; instead, it's in charge of overseeing an ever-growing universe of devices and apps that blur the line between consumer technology and medical equipment.
This is especially true as the pandemic has ushered in a new wave of health startups trying to address inefficiencies in the current system—from mental health apps built as a supplement or alternative to antidepressants and therapy, like Santa Monica-based Headspace Health, to virtual reality tools meant to provide at-home treatment for chronic conditions, like Van Nuys-based AppliedVR. (Both of those startups have received FDA approval for their products.)
By its own admission, the FDA isn't fully equipped to regulate some newfangled technologies, as that would require a clear understanding of how the technology works and a set of guidelines governing them. In 2018, then-FDA Commissioner Scott Gottlieb announced that that agency would begin creating better frameworks to address some of these shortcomings—but by all indications, progress is slow.
As a result, even if those technologies make it to market, it's difficult to ask clinicians to adopt them. What happens if they rely too heavily on a relatively unproven platform, and its faults get them sued for malpractice? What if a doctor disagrees with a piece of technology?
That's not to say the FDA should adopt the for-profit tech world's fast-and-loose style. After all, there's a reason regulatory processes are exceptionally deliberate and thorough. In a world where social media platforms can be used to meddle with democracies, imagine what a piece of health technology can do to the human body if not fully vetted and allowed to go awry. — Keerthi Vedantam

For the first time, a virtual reality device received approval from the Food and Drug Administration to address pain.
Los Angeles-based therapeutic virtual reality startup AppliedVR's device to ease chronic lower back pain gained FDA approval this week.
The move opens the door to making VR a common solution for lower back pain, one of the most common chronic pain conditions in the U.S. that is also linked to deteriorating mental health and lack of productivity at work. Doctors can now use the technology to wean patients off high levels of opioids and insurance companies can subsidize the VR treatment, making it more accessible to low-income patients and broadening adoption of new technologies.
"You have to think about who pays for it. By going the FDA prescription route, that gives us a pathway to get this embedded into the rail systems of reimbursement in America," AppliedVR co-founder Matthew Stoudt said prior to the news.
The company's product, EaseVRx, follows a principle that has been studied for a long time: that pain is often less about the physical sensation and more often around the mental association of pain to stress, anxiety and isolation.
"Pain reduction is a crucial component of living with chronic lower back pain," said Christopher M. Loftus, acting director of the Office of Neurological and Physical Medicine Devices in the FDA's Center for Devices and Radiological Health.
"[The] authorization offers a treatment option for pain reduction that does not include opioid pain medications when used alongside other treatment methods for chronic lower back pain."
Using cognitive behavioral therapy and virtual reality, the offering takes patients with chronic lower back pain through an eight-week-long course comprising a series of modules that help them better cope with the never-ending (yet often debilitating) pain of chronic conditions.
"If they don't have access to a specialist or they don't have access to these integrated settings, you can actually bring these integrated settings to the home," Stoudt said.
Earlier this month, AppliedVR raised $36 million to push EaseVRx through the FDA pipeline, as well as create new VR offerings for a variety of pain and mental health indications. It was the first company to receive an FDA Breakthrough Device Designation as a VR treatment therapeutic for treatment-resistant fibromyalgia and chronic intractable lower back pain.