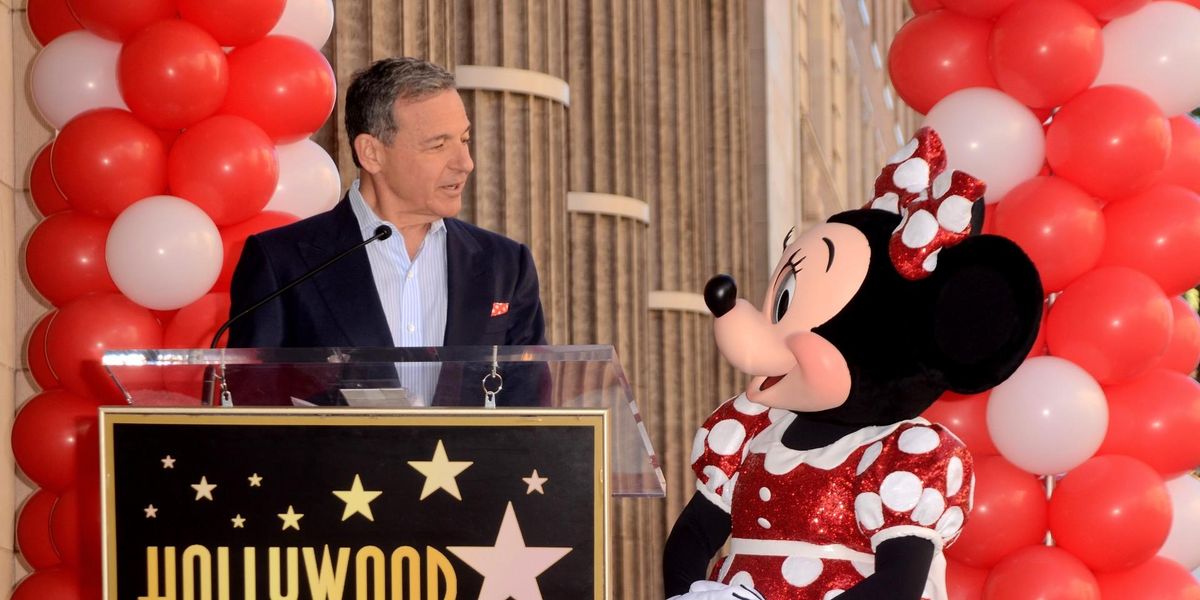 This is the web version of dot.LA's daily newsletter. Sign up to get the latest news on Southern California's tech, startup and venture capital scene.
The Mouse House did some unexpected remodeling over the weekend, ousting CEO Bob Chapek and reinstalling former chief executive Robert "Bob" Iger.
---
During his decade-plus at Disney, Iger was responsible for some momentous changes. He oversaw key mergers including Disney's $7.4 billion purchase of Pixar in 2006, the $4 billion Marvel buyout in 2009 and also the 2006 acquisition of LucasFilm. By 2019 and under Iger's direction, Disney bought 21st Century Fox for a whopping $71.3 billion and was also responsible for choosing Chapek as his successor.
For the last few years, however, Disney die-hards have been decrying Chapek's choices at the helm of the entertainment titan, including his decisions regarding Disney Plus.
For starters, in spite of the streaming service's growth – it added just over 12 million paid users in the fourth quarter alone and has about 164 million total subscribers – Chapek found it difficult to increase revenue, facing mounting losses as content spending outweighed customer payments. In its most recent earnings report Disney said it lost nearly $5 billion on its streaming business, driven mainly by higher losses at Disney Plus and Hulu. In August, Disney announced it'd up the price of Disney Plus by 38% in a bid to stop the bleeding.
One factor that could be impacting Disney Plus' ability to become profitable is pricing, something that Chapek and Iger held vastly differing opinions on. Earlier this year, the two clashed over how Disney should price its streaming offerings.
Iger favored slow, incremental price changes for existing subscribers. His idea was to get you on board with a lower price point than competitors, then raise fees by around $1 per month.
But under Chapek, the price of Disney Plus and ESPN Plus were raised by $3 per month which the former CEO referred to as "an extraordinarily compelling price." But in fact, at $10.99 per month, Disney's ad-free offering is currently in the middle range of streaming prices. Though it did also recently raise the price of its bundle of Disney Plus, Hulu with ads and ESPN Plus with ads to $15 per month.
So is Iger's old strategy of bringing in customers wherever possible at a low price point, then gradually raising prices to maximize profits going to be Disney's new strategy?
Given that streaming subscriptions prices are rising across the board, the decision to reduce the price for new subscribers would put Disney Plus at odds with the rest of the market.
Earlier this year Netflix and Amazon Prime Video increased its rates and it's not looking like it plans to reverse course anytime soon. But Iger is beloved by the board and could lobby the company's leadership to reduce the price of Disney Plus for new subscribers in a bid to get more people in the door; and could then raise their rates incrementally to get them closer to market rate within several months.
It's also not lost on us that this shakeup comes just at the beginning of a holiday season plagued by inflation, when families will be desperate for kid-friendly content, and more likely to be enticed by a price break.
If Disney is looking to squeeze more money out of its users, Iger's original plan might be worthy, though in the current streaming wars, it could be a long shot. — Samson Amore