vr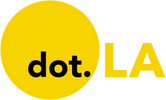 Get in the KNOW
on LA Startups & Tech
X
vr
Courtesy of TRIPP
Tripp, the virtual reality meditation startup that simulates psychedelic experiences, has raised $11.2 million in new Series A funding, the Los Angeles-based company announced Wednesday.
San Francisco-based BITKRAFT Ventures led the round and was joined by the Amazon Alexa Fund, Qualcomm, HTC, "Pokémon Go" developer Niantic and existing investor Mayfield. The new funding is an extension on Tripp's initial $11 million Series A round last year and brings the startup's total capital raised to more than $26 million.
Tripp also used the opportunity to unveil its acquisition of Eden, a VR-based world-building platform and online social hub created by video game developer Bearded Eye. It's the latest in a series of acquisitions for the deal-happy Tripp, which in February scooped up EvolVR, a VR platform that allows people to meditate together via virtual avatars.
"Eden allows us to create and develop more premium live programming as we scale our growing mindfulness community," Tripp co-founder Nanea Reeves said in an email to dot.LA. "Eventually, you will see Eden expand towards allowing our community members to offer their own experiences to the community."
Tripp launched in 2018 as a VR platform that allowed people to meditate while looking at psychedelic, "Alice in Wonderland"-esque visuals like pulsating trees and rippling sand dunes. In the years since, the company has made its foray into the world of virtual, communal meditation; in November, it announced a partnership with Niantic to expand its platform via augmented reality (AR) offerings where people can interact and meditate together.
"Our main focus is currently on scaling our consumer offering at this stage in our company life cycle, but we have ongoing research initiatives in the categories of substance use disorder, anxiety reduction, PTSD and ADHD," Reeves said in an email. "Early results are very promising, and I believe that digital therapeutics will be a big future opportunity for us that will greatly benefit from the cross-platform metaverse distribution footprint that we are continuing to build out now."
From Your Site Articles
Related Articles Around the Web
Courtesy of Talespin
Talespin, a Culver City-based startup that deploys virtual reality to help companies train their employees, has raised $20 million in fresh funding, it announced Thursday.
The Series C funding round was co-led by Australia-based SEEK Investments and Los Angeles-based Allomer Capital. Pearson Ventures, Accenture Ventures, Go1 and Sony Innovation Fund also participated in the round.
Founded in 2015, Talespin's platform allows employers to create a variety of virtual workplace training scenarios—using 3D virtual humans to help employees practice conversational skills and simulate tasks. The company went viral several years ago thanks to a virtual demo that depicted the firing of a worker named Barry.
The platform has only grown more viable amid a post-pandemic shift to remote work that has forced companies to increasingly digitize their operations. Talespin counts Accenture, AIA and Farmers Insurance among its customers.
The startup's technology has also grown in relevance with the emergence of the metaverse, which has prompted organizations to more seriously explore virtual means of conducting business.
"Our new funding and investor relationships will help us further scale this platform, and realize our broader company vision for learning in the metaverse," Talespin co-founder and CEO Kyle Jackson said in a statement.
From Your Site Articles
Related Articles Around the Web
Josh Sackman, co-founder and president of AppliedVR, was born with congenital joint ligament abnormalities that left him with weak joints and introduced him early on to the world of health care.
The chronic pain sent him to hospital and doctors offices over the years. His surgeries and treatments often left him stressed and feeling isolated.
"Chronic pain is something that impacts 100 million Americans, just in the U.S. alone," said Sackman. "And [it affects] 1.5 billion people worldwide, costing $635 billion more than heart disease, diabetes and cancer combined."
Sackman recalls his eight-year-old self coming out of surgery in pain. He has had reconstructive surgery on his shoulders three times and several other related surgeries. His experiences inspired him to build a company that will lessen and make the chronic pain more manageable for others. He has had reconstructive surgery on his shoulder three times and several other related surgeries.
AppliedVR's products use virtual reality to take patients through mental exercises that help them cope. It's an option that could appeal, especially for those seeking alternatives to heavy drugs. The startup raised $29 million to continue developing products that help patients alleviate chronic pain, postoperative pain and anxiety. It's competing against companies like San Francisco-based Karuna Labs and Massachusetts-based XR Labs, which are also looking to treat chronic pain with virtual reality solutions.
"The pandemic was really disruptive [for health care]," Sackman said. "The typical care patients receive for chronic pain includes physical therapy visits with their doctors, often [also] injections, implants, surgical procedures and a number of other things that were just off access… We are addressing their quality of life, making fundamental improvements to how they're able to live their life, especially when dealing with pain, stress and isolation, more than ever."
Sackman and his co-founders Matthew Stoudt and David Sackman launched the Los Angeles-based company at the start of 2015. They had a shared interest in VR, but from a variety of perspectives. Stoudt's background was in advertising technology, and after watching a TedX talk on virtual reality, he saw a future in which screens in hospitals could do so much more than advertise. David Sackman previously worked at Lieberman Research, where he learned that VR has the ability to change behavior and build empathy.
"Virtual reality has so much promise and potential through all the studies and research we're seeing, but there were limitations around the hardware in terms of the form factor and pricing and usability," Josh Sackman said. "Our vision kind of came from translating concepts and design principles that have been proven in academic labs and translating them into real world applications."
After launching, the three got to work on their first product, SootheVR. It's already on the market, used by hospitals as a general wellness tool to help patients relax and be distracted from their pain. AppliedVR is expecting FDA approval for another version of SootheVR by the end of the year.
AppliedVR plans on using the Series A funding to further develop EaseVRx, the first virtual reality prescription treatment granted a "breakthrough device designation" by the FDA. This designation provides it closer access to the FDA, and could also mean it is covered by Medicare.
EaseVRx is a daily program that targets chronic low back pain. Patients put on the VR set and participate in an eight-week program that teaches different positive habits and coping skills to approach their pain management. The company will also double their team in the next year across all teams, including engineering and product marketing, said Josh Sackman.
The round includes investors F-Prime Capital, JAZZ Venture Partners, Sway Ventures, GSR Ventures, Magnetic Ventures and Cedars-Sinai. Many of these funds have other investments in the health care field, and it brings a diverse perspective to AppliedVR's decisions, Josh Sackman said.
"People very rarely think of the board, or their investor base, as part of their team," Josh Sackman said. "We try to, and really think through the same criteria of who we would hire, would bring into the business."
From Your Site Articles
Related Articles Around the Web