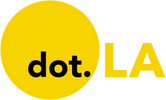 Get in the KNOW  
  on LA Startups & Tech  
X
Photo by SYFY
'Chucky' and 'Jurassic World' Are Using This Santa Monica-Based Platform to Tap Fans for Art and Ideas
Kristin Snyder
Kristin Snyder is dot.LA's 2022/23 Editorial Fellow. She previously interned with Tiger Oak Media and led the arts section for UCLA's Daily Bruin.
06:00 AM | January 03, 2023
As a kid, Jeff Blackman loved to see the animated artwork that would air between shows on networks like MTV and Nickelodeon.
Now, as the senior vice president of creative, entertainment cable creative & marketing in NBCUniversal's Television and Streaming Department, Blackman wants to make his own networks just as visually engaging. And he wants fans to be part of the creative team.
---
So far, they've delivered. Ahead of the second season of "Chucky," a series that follows the character from the "Child's Play" franchise, NBCUniversal's cable channel SYFY tapped the film's fans to make episodic posters for the show. Eight different artists received $2,000 for their work, which resulted in anime-esque reimaginings of the doll and a Christmas-themed animation.
"We had this idea that, if we're going to turn the brand of SYFY over to the fans, we would want them to create the experience on the TV channel—which, traditionally, only the people that make shows get to make the TV channel," Blackman says.
To find enthusiastic artists, NBCUniversal turned to Tongal, a Santa Monica-based content creation platform. The way it works is simple. Artists use the platform to showcase their work and market themselves to people looking to hire creatives. Alternatively, companies provide information about specific projects, such as what fanbase they are looking for and digital size requirements. After reviewing artist submissions, the companies greenlight which artists will get funding to complete the project.
For founder and CEO James DeJulio, Tongal was born out of the frustration of seeing talented people be shut out of the entertainment industry, which is notoriously difficult to break into.
"I really wanted to build a system where creative people could begin to unlock their potential and where they would find the opportunity to work with people like [Blackman], who believed in them and who desperately needed to find a way to get closer to creators and their audience," DeJulio says.
Tongal and NBCUniversal's partnership has since expanded beyond logo art. For "Jurassic World Dominion," fans were encouraged to animate dinosaurs in the modern world. The 35 year anniversary of "Back to the Future" was celebrated with people recreating their favorite scenes.
But the process can also get more in-depth. When SYFY wanted to make a documentary about the comic book writer Todd McFarlane, they offered artists on Tongal a budget ranging from $80,000 to $120,000. They also helped those artists coordinate large filming locations. In one case the artists filmed at San Diego Comic-Con and were granted access to McFarlane's personal archive.

The idea for Blackman is to use Tongal's network to find creators who have extensive knowledge of the comic book world instead of hiring from a more traditional pool of applicants.
"We need somebody who knows that stuff, maybe has some relationships and prior work in there and then can bring something interesting to the visual storytelling," Blackman says.
While some companies, like Marvel, have been vocally hesitant to bring fans into their process, claiming that they are too attached to the original plotlines, others have embraced them. Last year, Lucasfilm hired a "Star Wars" fan who had previously made Luke Skywalker deepfakes to work on de-aging and facial visual effects.
For its part, SYFY wants to work with people who are passionate about their intellectual property. According to Blackman, doing so solves two problems: the company doesn't have to spend time explaining the show to people who are unfamiliar with the universe, and it helps them feature a wide range of skill sets and artistic styles.
"This lets us go really deep with these subsets of fans and audiences and lets them go even deeper on their engagement with the show," Blackman says.
From DeJulio's perspective, that level of fan engagement is going to be the key to television marketing. He believes marketing methods that don't actively engage fans are no longer an effective, long-term marketing model. Instead, bringing in people who want to channel their passion for a show into a creative outlet can become an active part of the marketing process.
"I think, in the future, there's no way for a show or movie to not get really close to the fan base," DeJulio says. "The idea of that something just gets created in an ivory tower and then launched out into the world—I don't know if that's the long-term marketing model for entertainment."
Kristin Snyder
Kristin Snyder is dot.LA's 2022/23 Editorial Fellow. She previously interned with Tiger Oak Media and led the arts section for UCLA's Daily Bruin.
https://twitter.com/ksnyder_db
08:00 AM | October 21, 2022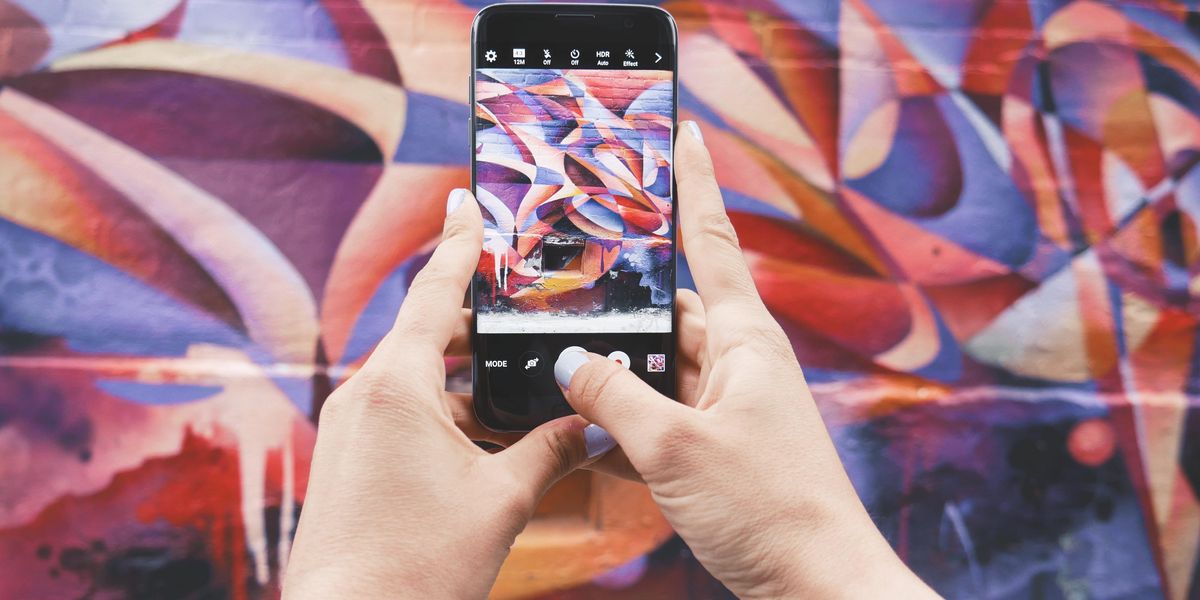 Anasofia Gomez spends her early mornings filming herself journaling, picking up coffee and getting ready for the day. By 9 a.m., she's ready to start her full-time job as a social media marketer.

The Los Angeles-based creator is just one of the 53% of non-professional creators in the United States who maintain a full-time job while also creating monetized content. Colloquially speaking, Gomez is considered a micro-influencer—creators with followers that range from 1,000 to 100,000.
Gomez treats her content creation as a second job: she starts her day at 6 a.m. just to film her content, which often features her outfits and local recommendations, and ends her days at 11 p.m. by posting her daily video. This level of dedication has earned Gomez almost 38,000 TikTok followers and partnerships with brands like perfume company Dossier and FitOn—a fitness app.
Jon Davids, the CEO of influencer marketing company Influicity, says brands often partner with micro-influencers to create a larger volume of content. Similar to their partnerships with normal influencers, companies will send micro-influencers free products in exchange for a promotional video. Depending on the influencer, some companies will pay over $200 per video.
The difference, of course, is that since companies can pay micro-influencers less, they'll get more content for their money. For example, he says a mega-influencer may charge $5,000 for one video, while companies can take that same budget and work with roughly 30 micro-influencers.
"You can get lots and lots and lots of content without paying massive amounts of money for it," Davids says. "And, frankly, the supply is just there."
But Gomez says the money is often inconsistent. A month-long deal can briefly boost her income, but that doesn't guarantee a partnership for the upcoming months. The inconsistency isn't without its benefits, however. Gomez says that since she doesn't rely on these partnerships for income, she can be more particular about what companies she works with.
Gomez has even turned her micro-influencing, work-life balance into content. Her series documenting her attempts to make the most of her time outside of work has taken off. Gomez's first video about her "promise to get off the couch and seize life" has over 10 thousand likes. As such, she's since maintained a series of videos focused on how she uses her time outside of work.
In fact, the "5 to 9" trend, which features people showing off their detailed routines before and after work, often with homemade meals and elaborate skincare routines, can get creators thousands of views. Other micro-influencers highlight content specifically about their careers: lawyers translate legal jargon, nurses discuss their work hours and teachers share their classroom management strategies. Which is to say, for many non-professional creators, quitting their full-time job would likely alter their content and potentially alienate their audience.
To that end, Davids says, these niche communities, such as influencers who make content about engineering or waste management, are often where micro-influencers thrive.
"The micro-influencers that we have today really didn't exist five or six years ago," Davids says. "People who had very, very small audiences on social weren't doing it to have any kind of professional presence—they were just kind of creating content for their friends and family."
Which is why, Davids adds, amateur content creators can actively engage their followers on a more personable level than many mega-influencers.
Nonetheless, Gomez has thought about pursuing content creation full-time. But, she finds that she enjoys the security her traditional job provides compared to the lack of financial consistency from her influencing endeavors.
"You just never know what the future is with social," Gomez says. "I think you really do have to be in a really good place [financially] to be able to say, 'I'm going to quit my job and just do content creation.'" Amen.
Kristin Snyder
Kristin Snyder is dot.LA's 2022/23 Editorial Fellow. She previously interned with Tiger Oak Media and led the arts section for UCLA's Daily Bruin.
https://twitter.com/ksnyder_db
Samson Amore
According to a Forbes report last April, both the viewership and dollars behind women's sports at a collegiate and professional level are growing.
In 2022, the first 32 games of the NCAA tournament had record attendance levels, breaking records set back in 2004, and largely driven by the new and rapidly growing women's NCAA tournament. WNBA openers this year saw a 21% spike in attendance, with some teams including the LA Sparks reporting triple-digit ticket sales growth, about 121% over 2022's total. In 2023, the average size of an LA Sparks crowd swelled to 10,396 people, up from 4,701 people.
Women make up half the population, but "also 50% of the folks that are walking into the stadium at Dodger Stadium, or your NFL fans are just about 50% women," noted Erin Storck, a panelist and senior analyst at Los Angeles-based Elysian Park Ventures.
Storck added that in heterosexual households, women generally manage most of the family's money, giving them huge purchasing power, a potential advantage for female-run leagues. "There's an untapped revenue opportunity," she noted.
In the soccer world, Los Angeles-based women's soccer team Angel City FC has put in the work to become a household name, not just in LA County but across the nation. At an LA Tech Week panel hosted by Athlete Strategies about investing in sports, Angel City head of strategy and chief of staff Kari Fleischauer said that years before launching the women's National Women's Soccer League team, Angel City FC was pounding the pavement letting people know about the excitement ladies soccer can bring. She noted community is key, and that fostering a sense of engagement and safety at the team's home venue, BMO stadium (formerly Banc of California Stadium), is one reason fans keep coming back.
Adding free metro rides to BMO stadium and private rooms for nursing fans to breastfeed or fans on the spectrum to avoid sensory overload, were just some of the ways ACFC tried to include its community in the concept of its stadium, Fleischauer said. She noted, though, that roughly 46% of Angel City fans are "straight white dudes hanging out with their bros."
"Particularly [on] the woman's side, I'd like to think we do a better job of making sure that there's spaces for everyone," Fleischauer told the audience. "One thing we realize is accessibility is a huge thing."
Samson Amore
Samson Amore is a reporter for dot.LA. He holds a degree in journalism from Emerson College. Send tips or pitches to samsonamore@dot.la and find him on Twitter @Samsonamore.
https://twitter.com/samsonamore
samsonamore@dot.la