bonfire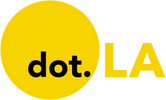 Get in the KNOW
on LA Startups & Tech
X
bonfire
Venture capital dollars are flowing into Southern California startups at a record pace and it's paying off for top Los Angeles investors who are riding the wave.
Valuations jumped in the second quarter for more than half of the investors surveyed in dot.LA's quarterly poll of top Los Angeles venture capitalists — while optimism remained high about the economic recovery.
"It was almost like we ended 2020, we all survived, the vaccine came out, there was a light at the end of the tunnel," said Petra Griffith, founder of Wedbush Ventures, an early-stage venture fund that invests in seed and pre-seed stage companies. "There was a lot of bullishness in the market, it felt like a lot of momentum in the market overall that also spilled in seed stage."
She said while valuations bumped up, she felt the pace slowed down a little bit in the second quarter.
VC investment in the second quarter for the Los Angeles-Long Beach area totaled $8.5 billion, spread across 365 different deals. That's down from Q1's $9.4 billion, but still more than double the investment from the same time period last year ($3.9 billion), according to a National Venture Capital Association and PitchBook report.

And megadeals of $100 million are becoming more common.
Eric Manlunas — another early-stage investor who is also founder and managing partner at Wavemaker — said he's definitely seeing a fair amount of valuation in part because entrepreneurs are seeing inflation happening and the perception is that everybody is more valuable now.
"Some of them are very stubborn about it and they won't budge, and they'll pick and choose term sheets and they'll take their time and they're optimizing for valuation, which I don't blame them for," he said. "Unfortunately, for early-stage investors, we don't like it when things get out of hand, which we think they are, but it is what it is, and you've got to just pick and choose your battle."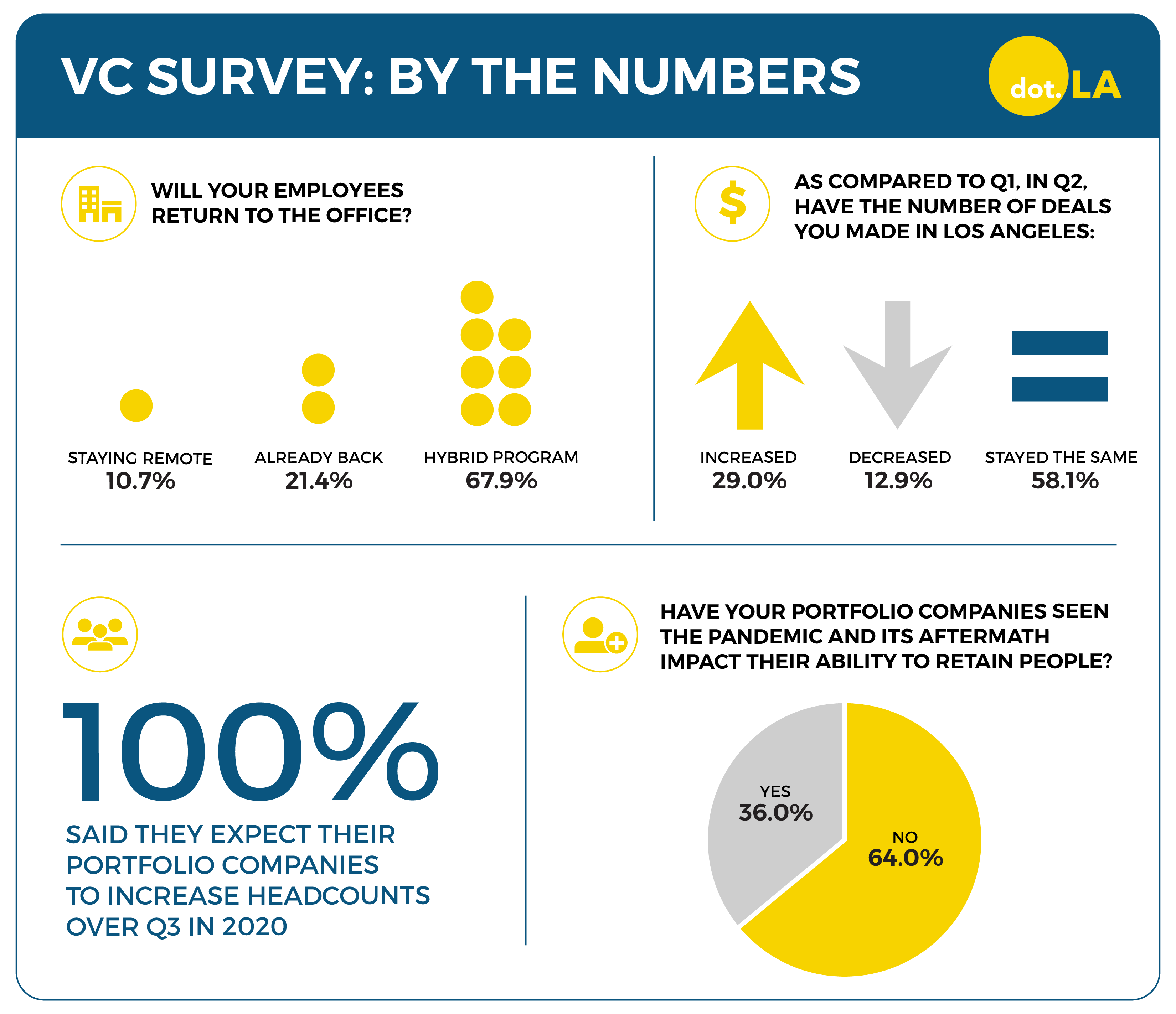 Dustin Rosen, founder and managing partner of Wonder Ventures, said valuations reached new highs in the first quarter for him as the pace of deals continued for him into the second quarter. "I wouldn't say it went any higher or sped up, but it certainly didn't slow down," he said.

All of the 33 investors who took the survey said they saw employee headcounts increase last quarter and more hiring is on the horizon among their portfolio companies, though some said they're having trouble retaining employees.

As more capital flows into tech, companies are expanding their teams resulting in more hiring.

Mark Mullen, co-founder of Bonfire Ventures, said his portfolio companies are having a harder time hiring because of fierce competition among tech companies for talent.
"There are more companies getting funded and therefore those companies need to hire more people, but there's more capital at all these companies so they have the ability to perhaps pay more or offer incentives, there's a lot more people offering more," Mullen said.
While smaller firms were always competing against the Amazons and Netflixes, now the entire ecosystem is competing against each other, he said.
Shamin Rostami Walsh, managing director at BAM Ventures, said she is also seeing more difficulty in hiring.
"There are certain roles that almost all portfolio companies need and lots of optionality for the most talented," she said.
"I find that it's harder to find the right person, but people are doing their homework and weighing the options, so once they do accept a role, they stick around the same way they would have historically."
The second quarter hasn't changed most investors's minds about the speed of economic recovery as the effects of the pandemic wane. Although it is noteworthy that the survey was conducted before L.A. County's public health department reinstated its indoor mask mandate.
Manlunas, who calls himself a pathological optimist, is more hopeful. He believes we are heading into the 21st century version of the "Roaring 20s."
"The pent up demand is driving a lot of unusual behavior," Manlunas said. "On the upside, there's a lot of forced savings that's being unlocked right now, being spent on experiences, being spent on material things, being spent on consumer goods," which could lead into a virtuous cycle.
"What the lockdowns have done and what the pent up demand have done, is it could be a nice kick in the butt, so to speak, to jumpstart a nice economic cycle."
"Let's hope it doesn't end like the 1920s," he added.
Most investors surveyed said they're allowing employees to work both in the office and at home using a hybrid model, while 11% are planning on staying remote and 22% said they've already returned to the office.
About 12.6% of new job postings are remote-friendly in Los Angeles
Many workers are quitting rather than working out of an office and many tech companies like Apple and Google, are taking a hybrid approach rather than a full return to the workplace.
While valuations are high, it's not preventing deals from closing. Only three investors said they made fewer deals in the second quarter.
While there has been a record number of VC investment, Krisztina "Z" Holly said it hasn't changed the way Good Growth Capital, which specializes in early-stage complex science and technology startups, invests.
"We do the same due diligence. We have a huge number of great deals coming in the door, we just add a lot of value, it hasn't changed how much we can invest," Holly said.
Looking ahead, Griffith said she is excited to see what the third quarter brings given the creativity she is seeing coming out of Los Angeles.
"It feels like there are a lot of really interesting companies in L.A. that took the last six to nine to 12 months to do research and validate the target market and I've seen a lot of interesting companies in the last six weeks to two months," she said.
"I hope that this is not an aberration, but a larger trend and I'll be curious to see how the next quarter or so plays out."
After enduring nearly 14 months of Zoom meetings, phone calls and socially distant walks, Los Angeles venture capitalists held their first major in-person party Thursday night at an expansive estate in Beverly Hills.
The approximately 50 guests had their temperatures checked at the entrance and could choose to affix a bright "I Got Vaccinated" sticker to their wardrobe, which most did.

Elbow bumps replaced handshakes and everything took place outside on an overcast and unusually cool night. But otherwise, the occasion seemed remarkably normal – with only servers, bartenders and valets wearing masks.
"We felt like it was the right time," said Derek Norton, managing general partner of Watertower Ventures, the early stage fund that hosted the event. "We definitely wanted to be on the forefront and be the first to get everybody back, because this is a community and it's a community of friends that are investors and collaborators."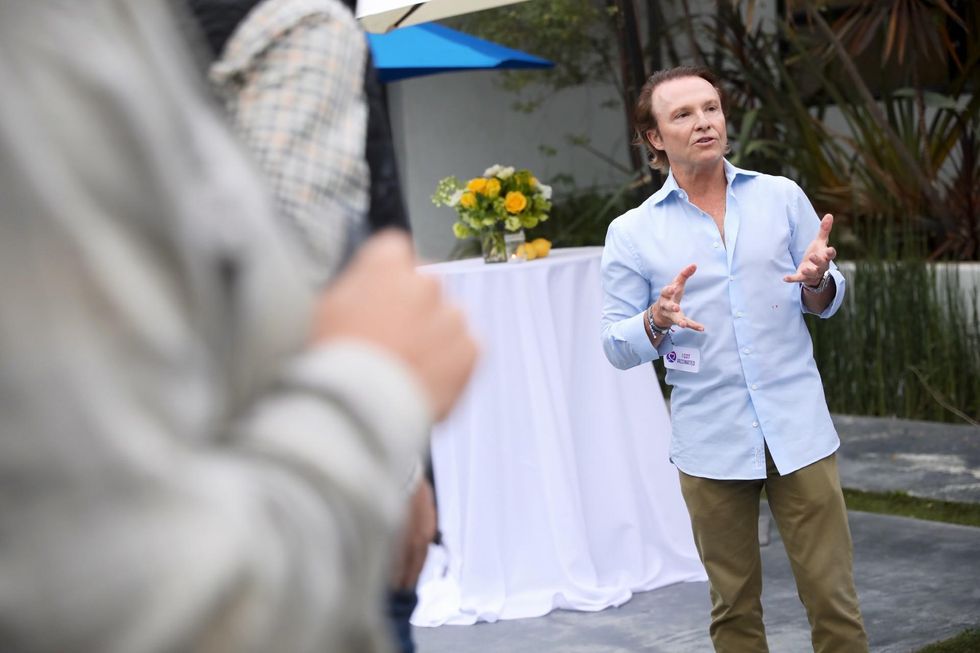 "We felt like it was the right time," said Derek Norton, managing general partner of Watertower Ventures, the early stage fund that hosted the event.
Guests sipped on Aperol spritzes and wolfed down freshly baked margarita pizza from Toscana – the theme of the evening was "A Taste of Italy."

"Since most of us won't be traveling to Europe this summer, we thought we'd bring Italy here," Norton explained.
The crowd included a who's who of the L.A. venture scene, including Bonfire's Mark Mullen, Crosscut's Brian Garrett, MaC VC's Marlon Nichols, East West Ventures' Jaeson Ma, TenOneTen's Minnie Ingersoll, Watertower's Jeremy Milken and Science Inc's Peter Pham, who bounced from group to group wearing silent disco headphones and sipping on the Liquid Death canned water he incubated.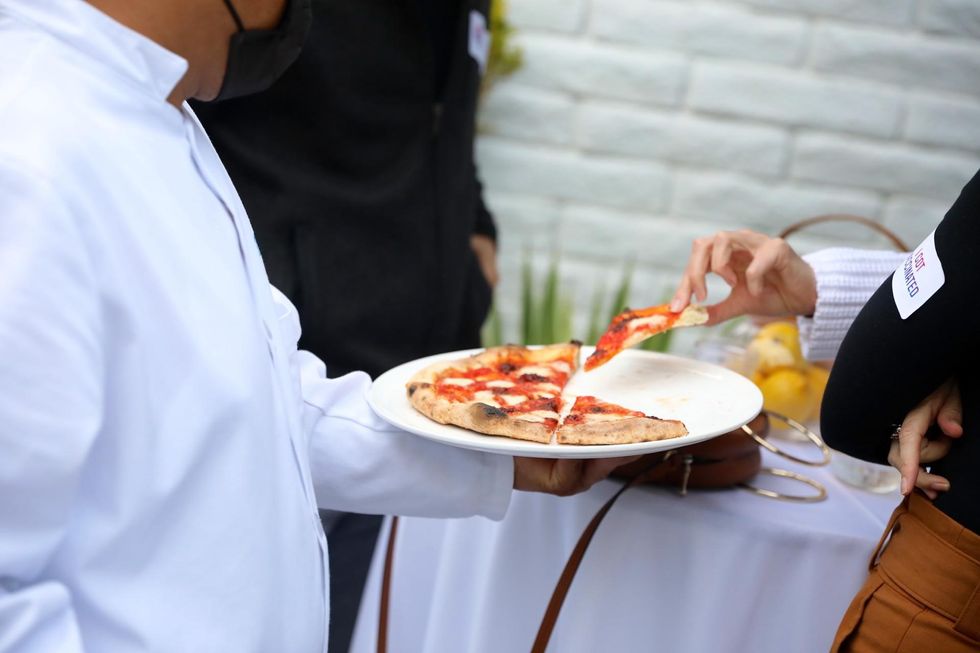 Guests sipped on aperol spritzes and wolfed down freshly baked margarita pizza from Toscana – the theme of the evening was "A Taste of Italy."
The mood seemed positively giddy, thanks to a welcome return to normalcy and the fact that for all the hardship of the past year these have been heady times for tech – with record amounts of deals, new unicorns crowned and IPO's popping off seemingly every week.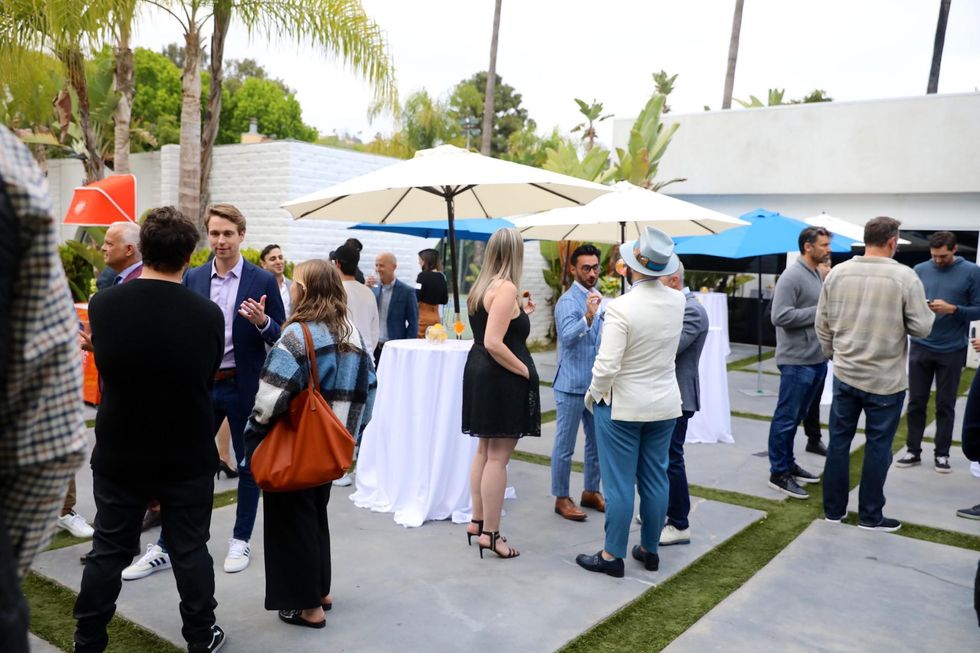 More than one VC remarked that they have never seen such a crazy time in the industry, with even the most far-fetched of business plans able to secure gobs of capital.
For all of the pleasantries and talk about how kids were doing, the event was far by no means purely social. This is an industry after all with no shortage of extraverts which normally revolves around schmoozing and handshakes.
"There are definitely deals and business being talked about tonight," said Norton. "We have tons of stuff to catch up on."
Los Angeles County had reached the least-restrictive "yellow tier" the day before, allowing bars to reopen and indoor stores to increase their capacity. Still, COVID remains a threat; an average 63 people in the county are dying each day.