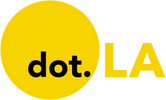 Get in the KNOW
on LA Startups & Tech
X
Pat Maio
Pat Maio
Pat Maio has held various reporting and editorial management positions over the past 25 years, having specialized in business and government reporting. He has held reporting jobs with the San Diego Union-Tribune, Orange County Register, Dow Jones News and other newspapers in Ohio, West Virginia, Maryland and Washington, D.C.
Sign up for dot.LA's daily newsletter for the latest news on Southern California's tech, startup and venture capital scene.
BayaniPay, a Manhattan Beach-based fintech startup that provides cross-border money transfers to Asian countries, has unveiled a new partnership with Pasadena-based East West Bank on a checking account product that will allow customers to bank with BayaniPay and should make it cheaper and easier for them to send money.
Since launching last summer, BayaniPay has focused its efforts allowing users to send money between the U.S. and the Philippines, which it describes as a $12 billion cross-border remittance market driven by the more than 2 million Filipinos living and working in the U.S. The startup partnered with BDO Unibank, the largest bank in the Philippines, enabling money sent from the U.S. to be received at thousands of bank branches and ATMs across the country.
Its new relationship with East West Bank paves BayaniPay's path to "neo-bank" status by offering customers a no-minimum checking account, as well as a Visa debit card that will provide rewards like cash back at select grocery stores. BayaniPay—whose services are currently only available to California residents—said the partnership will allow users to send cross-border money transfers "at a faster speed."
"It's starting out as a remittance company but will end up to be a much more comprehensive digital bank—like a Chime, Monzo Bank or Revolut—specifically tailored for global professionals or immigrant families," BayaniPay founder and CEO Winston Damarillo told dot.LA. "We can make [money transfers] at a very low cost through our partnership with East West Bank."
Damarillo also leads Los Angeles-based venture studio Talino Venture Labs, which in addition to BayaniPay has seeded local fintech startups like Asenso Finance. A Silicon Valley veteran, Damarillo ran Intel's venture capital arm in the 1990s before founding startups like Gluecode Software, which was acquired by IBM in 2005.
In teaming with East West, BayaniPay could also soon find a way to expand its services beyond the Philippines to other Asian countries, according to Damarillo. The Pasadena bank was established nearly 50 years ago to serve Los Angeles' Chinese-American community and has a presence in China that allows customers to send money to the country.
East West has also invested in BayaniPay through the deal, which represents its first partnership with a neo-bank, according to East West executive vice president and chief operating officer Parker Shi.
Moving forward, Damarillo said BayaniPay plans to build partnerships with a network of restaurant and supermarket chains, which will both serve as physical hubs for sending money and provide its customers with discounts and rewards on purchases. One such partnership is with Pomona-based Filipino supermarket chain Seafood City, which operates more than 30 locations across the western U.S. and Canada.
From Your Site Articles
Related Articles Around the Web
Sign up for dot.LA's daily newsletter for the latest news on Southern California's tech, startup and venture capital scene.
Crowdfunding platform StartEngine is aiming to raise $46 million to fund the growth of its collectibles trading exchange and help private startups find fresh fundraising.
Since launching in 2014, Burbank-based StartEngine has helped startups raise over $500 million from roughly 760,000 investors across more than 500 offerings, according to the company. As well as enabling investors to buy stakes in businesses, it also operates a collectibles platform allowing them to invest in everything from artwork to vintage comic books.
StartEngine was founded by Howard Marks, who in 1991 helped resuscitate a struggling video game developer called Activision alongside his college roommate Bobby Kotick. Marks left Activision in 1997, around the time that the Santa Monica-based company went on an acquisition spree that rapidly grew its business and eventually resulted in its becoming Activision Blizzard in 2008. The controversial Kotick continues to run Activision Blizzard as CEO to this day and set up its pending $69 billion acquisition by Microsoft.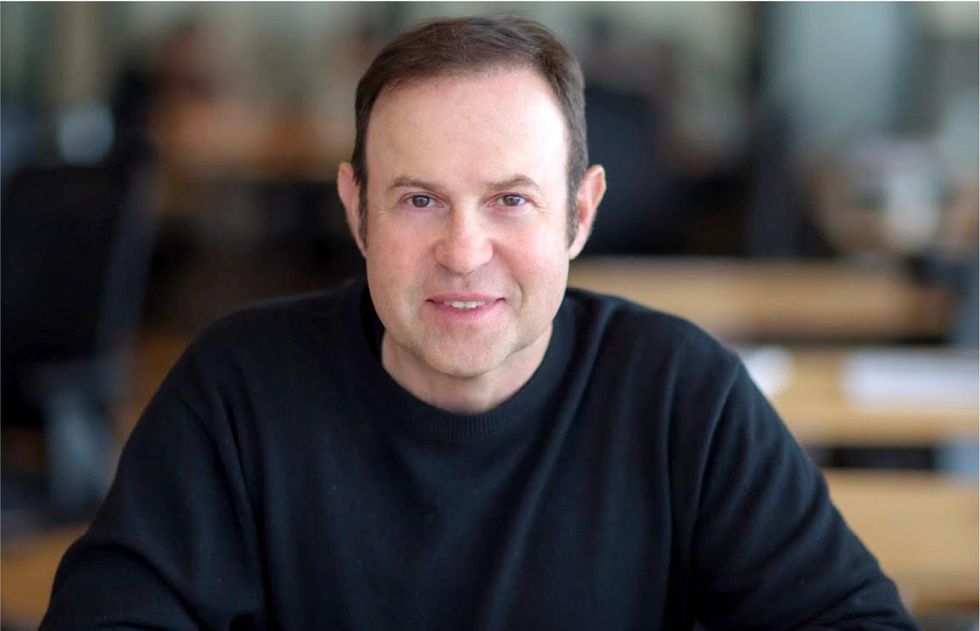 Howard Marks, StartEngine Founder and CEO
Courtesy of StartEngine
"I have one big hit under my belt," the 59-year-old Marks quipped about Activision. He believes he's got a second home run on deck with StartEngine.
StartEngine is currently crowdfunding for the likes of Legion M, a Century City-based production company backed by "Star Trek" actor William Shatner that's looking to raise $3.85 million in financing, and Sugarfina, an El Segundo-based candy boutique seeking to raise $25 million.
In addition to purchasing shares in private companies, investors on the platform also can buy and sell fractional shares in collectible items like fine art, vintage wines and sports trading cards. In one ongoing offering, the unidentified owner of one of Andy Warhol's Marilyn Monroe lithographs has raised $302,000 from nearly 300 investors, who each pitched in with a minimum investment of $500.

While still a small fraction of the overall private capital market, the equity crowdfunding market has grown considerably in recent years. According to crowdfunding consulting firm Crowdfund Capital Advisors, capital commitments to crowdfunded issuers climbed 110% last year to $502 million—up from $239 million in 2020 and $135 million in 2019. StartEngine's competitors in the space include WeFunder, SeedInvest, Republic and MicroVentures.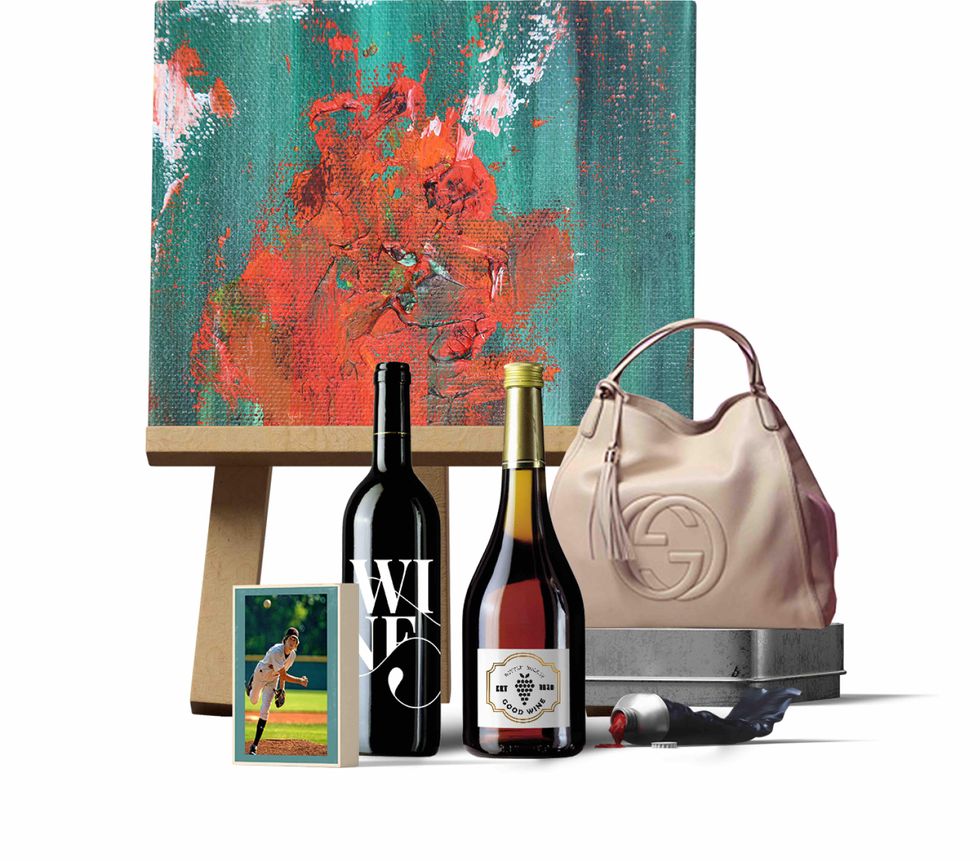 StartEngine collectibles such as art, wine and trading cards.Courtesy of StartEngine
The trend has its roots in the federal Jumpstart Our Business Startups Act, or JOBS Act, of 2012. The law opened the door for ordinary people without broker credentials to buy equity stakes in startups—making it easier for businesses to use crowdfunding to get off the ground, instead of having to lure larger checks out of venture capitalists or borrow money from lenders.
Marks said that the crowdfunding rules implemented through the JOBS Act were the catalyst behind the formation of his company.
"I decided that this is the right framework," he told dot.LA. "When I started Activision, everybody said video games are dead—Atari went out of business, right? I didn't believe what people told me."
From Your Site Articles
Related Articles Around the Web
This is the web version of dot.LA's daily newsletter. Sign up to get the latest news on Southern California's tech, startup and venture capital scene.
Affluent Americans won't be cutting short their vacations despite record-high gas prices at the pump.

AvantStay, a luxury short-term rental startup based in West Hollywood, is seeing its business boom. Founded in 2017, the company recently received a $500 million infusion from New York-based real estate investment firm Saluda Grade that will go toward building up its portfolio of swanky homes in America's wealthiest destination spots—think ski-resort towns in Colorado and Utah, and wine-tasting regions in California.
Those plans are still on track, even with a war waging on in Ukraine and gas prices soaring to historic levels nationally. AvantStay founder and CEO Sean Breuner lives in California, so he acknowledges that gas prices are "through the roof." Still, he believes that "while oil and gas prices are a leading indicator of inflation, it's not going to prevent people from traveling, especially domestically, to drive-to markets."
"Even though it may be more expensive to drive somewhere to start a vacation, it is a component of the overall cost, and is not an inhibitor to that priority," Breuner said.
Since Russia's invasion of Ukraine on Feb. 24, oil prices globally have shot up, and have now risen even higher after the U.S. banned oil imports from Russia on Tuesday. Prices at the pump hit a record average of $4.17 per gallon nationally on March 8, breaking their previous record from 2008. The national average for a gallon of gas touched $4.25 on Wednesday, according to AAA.
Even so, there continues to be strong demand for short-term rentals like those offered by AvantStay, according to Jamie Lane, vice president of research at Denver-based rental data and analytics company AirDNA.
"We are still in the realm of minimal disruption to U.S. travel as long as the conflict remains contained to Ukraine, oil keeps flowing out of Russia into Europe and oil prices remain south of $150 per barrel," Lane said. "Over the past week, we haven't seen a slowdown in the number of nights that Americans have been booking short-term rentals—and actually saw more nights booked last week than any other week in 2022."
Breuner is also optimistic. In fact, times are so good for AvantStay that he says the company could return to private Wall Street investors later this year, to raise hundreds of millions of dollars more to fund additional luxury property acquisitions. (He ruled out a stock market IPO for the time being, however.)
"We'll have more than 1,000 [properties] by the end of the year," Breuner noted. "If there's a global crisis—which is obviously incredibly unfortunate and sad—the domestic markets will continue to perform." Breuner cited statistics showing that while international travel is down 13%, domestic drive-to markets have been durable and "very recession-proof" even with rising gas prices and inflation.
While Breuner sees blue skies, Lane offers a big caveat: a prolonged war in Ukraine. "We're not there yet; we'll probably see a barrel of oil peak out at $115 or $120," Lane said. "But if the war goes on significantly longer than a month or so, and we potentially see European countries cut off from Russian oil, that could really push oil prices higher—and that's where we expect there to be some negative consequences for U.S. travel."
Under such a scenario, AvantStay might just then feel the pinch. — Pat Maio