wavemaker partners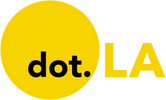 Get in the KNOW
on LA Startups & Tech
X
wavemaker partners
Robots could soon take on the tasks of farmworkers harvesting the nation's food.
Santa Monica-based Future Acres, an agriculture tech startup, unveiled its first prototype on Tuesday — a robot named Carry that helps farmers transport crops.
Carry won't replace human employees that pick crops. Rather, the remote-operated machine will follow workers and take what they collect back to a sorting facility, speeding up operations in a labor-intensive industry. Since 2017, the team has been quietly busy testing the AI-powered machine that can transport up to 500 pounds of produce in virtually any weather condition.
The model unveiled Tuesday is a beta version of the robot. A spokesperson said a Carry 2.0 will launch in the next couple months for commercial purchase. It's designed for small- to medium-sized farms across the country.
The news comes as the company launches a crowdfunding campaign for $3 million. It's already backed by Wavemaker Partners, a Los Angeles firm that also operates the robots and automation-centered venture studio Wavemaker Labs.
Future Acres designed their new robot, Carry, to lug boxes of produce from the fields to the sorting departments.
The Food And Agricultural Policy Research Institute estimates farm income will drop 12% in 2021 while product costs climb - largely due to the cost of labor. California is the nation's largest produce producer and relies heavily on immigrant labor. Any large-scale introduction of robots on farms could change big agriculture, much in the same way robots altered car factories.

The company says adding just one robot can increase efficiency by 30%. And it pays itself off in just 80 days.
As the agricultural industry battles financial and environmental challenges, CEO Suma Reddy says her tech will ease the physical loads that slow down many farmers. "Back pain, twisted ankles and shoulder injuries no longer need to be the normal," Reddy said in a statement.
The robotics startup also says down the line it'll turn to other tech-driven solutions to measure pesticide use and crop health and track trends like food waste.
From Your Site Articles
Related Articles Around the Web
Titan School Solutions, an Irvine, Calif.-based company that provides cloud-based software to manage school nutrition at more than 700 districts nationwide, has been acquired by LINQ for $75 million.
TITAN was founded in 2015 to bring efficiency to the school lunch line by IT professional Brad Blankenship. Today it's used by more than 4 million students across the U.S. and the company has grown from about 10 to more than 80 employees over the last three years.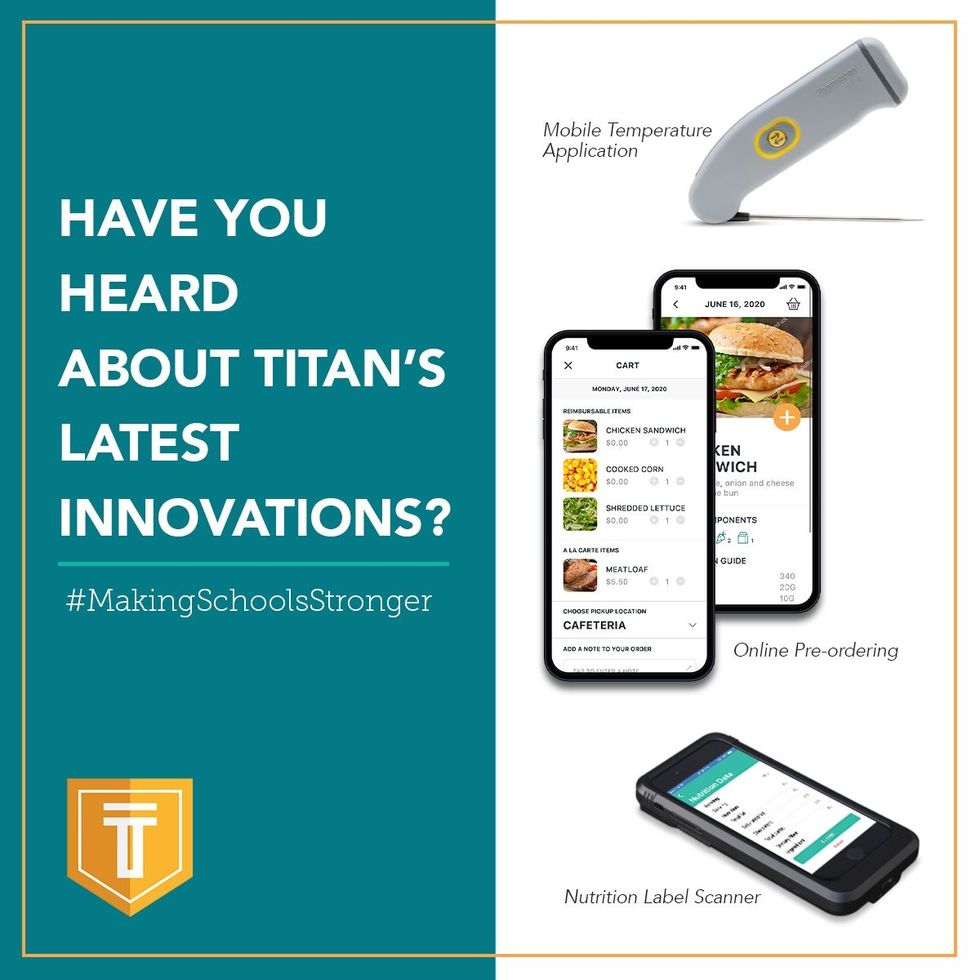 The company provides a web-based platform for school districts to understand student eligibility, food costs and inventory. Parents can see information on school meal planning and control for food allergies.
The deal with LINQ, which develops software to help K-12 school districts in finance, HR and nutrition, student registration and other areas, took months to evolve during the pandemic due to uncertainty in the market, said Cie CEO and co-founder Anderee Berengian.
LINQ CEO Krista Endsley sad in a statement that "acquiring TITAN is an excellent opportunity to deliver K-12 school districts the innovative software solutions they need today and accelerate our growth into the future."
TITAN raised a $5.2 million series A nearly two years ago, in a round led by Santa Monica, Calif. VC firm Wavemaker Partners and Cie, an Irvine-baed venture studio.

Cie announced the exit on Tuesday, touting their ability to help TITAN grow since it joined the studio in 2017.
TITAN will become part of LINQ's school nutrition business and Blankenship will become president of LINQ's school nutrition division, Berengian said.
From Your Site Articles
Related Articles Around the Web
On this week's episode of L.A. Venture, hear lots of insights on equity crowdfunding from Buck Jordan. He's raising $50-$100K a day, mostly on SeedInvest, for the robotics and food companies coming out of WaveMaker Labs.
Jordan also addresses the dramatic changes coming to the food industry, and why WaveMaker is so focused on the application of robotics to this industry in particular.
"The best investments I think come from the really hard problems," he says. "There's not a bigger problem right now or an industry that's more under siege than the food industry is."
Even before COVID struck, he said, the food industry was a very difficult business.
"Restaurants fail faster and more often than startups," he says. "This is an industry that's under massive strain from all areas. There's rising labor costs. There's rising food costs. Real estate costs is going crazy [...] And most of those problems I mentioned are really well served by automation."
Robotics is uniquely poised to solve these problems, he says, because of recent advances in technology, as well as a massive drop in costs. Robotic arms that cost around $100K in 2015 are now selling for $1,000, he says.
" All of a sudden, really only in the past couple of years, the entire problem of automating low-cost labor is relegated to more of a software problem and less of an expensive hardware problem."
Jordan also shares his ideas about equity crowdfunding, corporate innovation and how seed stage companies can take advantage of corporate partners.
Click the playhead to hear the full interview, and subscribe on Apple Podcasts, Stitcher, Spotify or wherever you get your podcasts to hear more from L.A. Venture.