unlock venture partners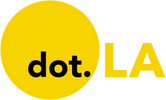 Get in the KNOW
on LA Startups & Tech
X
unlock venture partners
Image courtesy of Unlock Venture Partners
A Los Angeles- and Seattle-based investment firm may be the first to put its own portfolio page in the metaverse.
"As far as we know it's never been done," Unlock Venture Partners co-founder Sanjay Reddy told dot.LA.
Created by Pixelcanvas, an L.A. startup backed by the investment firm, the "Unlockverse" runs inside a simple web browser and drops you directly into a shiny, virtual showroom.
While most VC portfolio sites usually take the form of a bland web page with hyperlinked logos, the Unlockverse is a virtual space the size of an airplane hangar with all the trappings of a high-end mall. Inside, 3D storefronts are themed to match the companies that occupy each space.
For example, DressX's room in the Unlockverse looks like a futuristic boutique, as it operates a fashion-focused NFT marketplace. Unlock's own room, in contrast, is relatively straight-forward, featuring a blue sky ceiling and framed photo slideshows of its team on the walls.
"We don't want it looking like Roblox," Sanjay said, referring to the cartoony online game. "This is photo-realistic because we're focused on the enterprise."
The Unlockverse is a little glitchy, though. As I approached an escalator, my avatar got stuck and swung erratically until I clicked myself free. Inside the stores, if you click a "learn more" button, you're plopped in front of a two-dimensional screen where you'll find some ordinary links, images and videos.
Unlockverse Trailer
But the experience is also a bit more detailed than expected. There are mini-games, like a dunk tank. You can even wander into a bathroom stall, although all you can do is stand in there. It begs the question: Why put it there at all?

Sanjay, for his part, downplayed Unlockverse as "a test," but also teased that Pixelcanvas has already built multiple environments and has a bigger launch in the works.
"It's really about, in a sense, the dogs eating the dog food, so to speak" he said—as in, he wants the firm to practice what it preaches about the metaverse and Web3. In January, Unlock unveiled a $62 million seed-stage fund focused on L.A.-based startups, with an emphasis on metaverse and Web3 ventures.
So, is this
the metaverse we keep hearing about
? The concept itself is loosely defined, but typically it refers to large, immersive, social 3D worlds. Depending on your outlook, the metaverse either
totally doesn't exist
, is
in the works
or has
already arrived
. Either way, the good news is there's no line for the bathroom.
Unlock Venture Partners, a Seattle- and Los Angeles-focused venture capital firm investing in seed-stage startups, unveiled a new $60 million-plus fund on Monday.
Unlock has closed on roughly $62 million for its second fund and is aiming to raise more with a target of $75 million, co-founding partner Sanjay Reddy told dot.LA. In addition to startups in its hometown of Seattle, the firm is eyeing ventures in the L.A. region, its second core market.
While just announced, the fund isn't brand new; Unlock has been "deploying [the fund] for close to a year," Reddy said, citing 16 investments to date out of the vehicle. Those deals include L.A.-based "meta-fashion" company DressX, Seoul- and Santa Monica-based esports group Gen.G and Pasadena-based Continuum Space Systems, which sells software for space missions.
The investments speak to Unlock's specific interest in metaverse, Web3 and gaming companies within the L.A. and Seattle markets. (The firm is also an active investor in fintech startups like North Hollywood-based UNest.) When asked about the ever-growing backlash to the metaverse, Reddy said Unlock is unfazed by doubters and remains bullish on the emerging space.
"The problem with capitalism is you require continued growth, but our environment has finite resources," he noted. "If you look at the metaverse, theoretically you can accommodate infinite growth… Where does it go? We don't know. But the metaverse is real, as an opportunity."
Including its first $22 million fund, which launched in 2018, Unlock has raised over $85 million in capital to date.
From Your Site Articles
Related Articles Around the Web
On this episode of L.A. Venture, Minnie Ingersoll talks to Unlock Venture Partners co-founder Sanjay Reddy about Unlock Fund II, his Southern California focus, and if he could offer any advice for startups trying to find good bankers — and much more.
Unlock doesn't invest in any particular industry, but Sanjay says they do look for startups that are oriented towards "some kind of unique conviction or insight around data."
The firm is split between Los Angeles and Seattle.
"Unlock was born of the thesis that if we looked at the markets of Seattle and Los Angeles, it's obvious that those are two of the five largest tech markets in the U.S.," he says. "And obviously these markets are capable of producing very large outcomes when it comes to technology. However, there is also a dearth of early-stage capital."
Sanjay is particularly interested in the possibilities of video, where he believes the distribution channels will continue to change and offer new opportunities.
"I do believe there's a bunch of money to be made," he says. "The pipe has physical limitations. And so the question is, how do you actually deliver the video? I think there's a ton of money to be made on compression and optimization around video."
Sanjay was born in India and moved to the U.S. when he was 18 for college. Early on, he was involved in the independent music business and found himself living in an apartment in Hollywood next door to L.A. hip hop OG King T and down the hall from Ice T.
"It was a very alternate reality that a nice Indian kid growing up in Calcutta should never, would never have been exposed," he says.
Sanjay Reddy is a co-founding partner of Unlock Venture Partners. He was previously a co-founder and CEO of Live Matrix and CEO of OVGuide following its acquisition of Live Matrix, and most recently an executive at FOTV Media Networks.
Want to hear more of L.A. Venture? Listen on Apple Podcasts, Stitcher, Spotify or wherever you get your podcasts.

From Your Site Articles
Related Articles Around the Web