iatse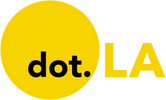 Get in the KNOW
on LA Startups & Tech
X
iatse
Photo by Jeremy Bishop on Unsplash
The union that represents behind-the-scenes workers in Hollywood narrowly ratified a new three-year deal with major studio owners on Monday, even though it lost by popular vote. The deal comes just a month after talks nearly erupted into the biggest strike the industry has seen since World War II.
The International Alliance of Theatrical Stage Employees' new contract boosts wages for some of Hollywood's lowest-paid workers, mandates longer weekend rest periods, and extends a controversial agreement that established lower payouts for certain "new media" streaming productions, such as shows created for services like Apple TV Plus. But the contract with the Alliance of Motion Picture and Television Producers, which represents studios and newer players from Netflix to Amazon, narrowed the pay gap between streaming productions and traditional Hollywood films and shows. The two-tiered approach has rankled many in the industry who argue that streaming has become a mainstream model that doesn't deserve discounted rates.

The contract was ratified by a 256 to 188 vote of delegates, the union announced on Monday. But 50.4% of members that represent the popular vote rejected the deal. As in U.S. politics, the popular vote does not directly determine the end results. The vote is sure to put a spotlight on the union's electoral rules, which assign delegates to locals by membership size.

IATSE members also ratified a new Area Standards Agreement, which sets similar guidelines for smaller production hubs, such as Baltimore and Washington, D.C. That agreement did gain popular support among members, with 52% of eligible workers voting "yes."

"From start to finish, from preparation to ratification, this has been a democratic process to win the very best contracts," said IATSE International President Matthew Loeb. "The vigorous debate, high turnout, and close election, indicates we have an unprecedented movement-building opportunity," he added.

At stake was IATSE members' basic contract — a 49-page deal establishing minimum pay, meal breaks and funding for workers' pension and health care plans. It also sets safety standards for the industry, which is known for grueling hours and even on-set deaths.

The deal negotiated between IATSE and AMPTP also included larger financial contributions to IATSE workers' retirement and health plans, and it laid out new diversity and inclusion initiatives. Still, many IATSE members have said the deal doesn't go far enough in raising minimum rates. Some crew members will still face 14-hour workdays without much rest under the contract.

In addition to Apple, Netflix, Disney and Amazon, AMPTP's lawyers represent AT&T, Comcast and Viacom, tech and media conglomerates that control several studios including WarnerMedia, NBCUniversal and Paramount respectively. While the trade group also includes smaller industry players, the combined market cap of these seven companies alone tops $5 trillion today.

Voting stretched from Friday morning through midnight Sunday, as executives at the IATSE urged camera technicians, editors, set builders, makeup artists and other members to endorse a deal with AMPTP. Ultimately, 72% of eligible members cast their ballots over the weekend, a decline in participation compared to the union's October strike authorization vote.

Editor's Note: This story has been updated throughout.

From Your Site Articles
Related Articles Around the Web
Tens of thousands of entertainment workers are on the cusp of striking against the trade group that represents
Disney, Netflix, Apple and other industry giants
. Union members will walk off of sets and onto picket lines starting on October 18 at 12:01 a.m. Pacific, unless an agreement is reached on a new contract, the International Alliance of Theatrical Stage Employees (IATSE)
warned today.
Talks between union representatives and the Alliance of Motion Picture and Television Producers (AMPTP) have stalled for months but will continue this week "in the hopes of reaching an agreement that addresses core issues," IATSE said. A strike could grind film and TV productions to a halt across the U.S.
With the date for a potential mass walkout now set, it will function as both a deadline and another notch in the union's pressure campaign to convince the AMPTP to make concessions on a host of issues, including meal breaks, weekend rest periods and bigger payouts from streaming services.
"The pace of bargaining doesn't reflect any sense of urgency," union President Matthew Loeb said. "Without an end date, we could keep talking forever. Our members deserve to have their basic needs addressed now," he added.
The AMPTP — which also counts AT&T, Sony Pictures and Paramount as members — has not yet publicly responded to the October 18 deadline.
Today's announcement follows an October 4 strike authorization vote, which empowered Loeb to call a mass walkout over deadlocked negotiations. At the time, 53,411 union members voted overwhelmingly in support of the strike authorization.
Ratcheting up the stakes in an already tense labor battle, members of the International Alliance of Theatrical Stage Employees (IATSE) have voted to authorize union President Matthew Loeb to call a strike, the group announced Monday.
The decision could lead to the most significant industry walkout since World War II, should negotiations with a powerful trade group remain deadlocked.
53,411 behind-the-scenes workers in entertainment participated in the vote, and more than 98% of those voters supported the strike authorization, the union announced. "The members have spoken loud and clear," said Loeb in a press release. "This vote is about the quality of life as well as the health and safety of those who work in the film and television industry."
The vote will be used as a bargaining chip in ongoing talks with the Alliance of Motion Picture and Television Producers (AMPTP), which represents Disney, Apple, AT&T and other giants in entertainment and tech.
It comes as the rise of streaming has ramped up the tech industry's influence in Hollywood, ensuring that Amazon and Netflix have a seat at the bargaining table alongside major studios such as Sony Pictures and Paramount.
"Every single local that voted far exceeded the 75% threshold for strike authorization," John Lindley, president of the International Cinematographers Guild, said in a message to IATSE Local 600 members on Monday. "We are now scheduled to return to the table tomorrow, October 5th, to hear from the employers."
IATSE consists of camera technicians, editors, makeup artists, location managers and a host of other workers in entertainment. In negotiations for a new contract — also known as a basic agreement — IATSE representatives have pressed for "meals and breaks during the day; rest periods between shifts and on the weekends; a living wage for the lowest-paid people; and some appropriate adjustments to new media [streaming] based on its maturity," Loeb said recently.
But talks have stalled for weeks on a number of issues, from raising the wage floor to funding IATSE members' pensions through a greater cut of streaming profits.
While IATSE has yet to declare a strike, the AMPTP warned last month that a walkout would "have a devastating impact on the industry and inevitably will result in thousands of IATSE members losing their income, failing to qualify for health insurance benefits, jeopardizing funding for the pension plan and disrupting production."