More Than $1.5K for 52 Seconds: How Young Influencers Are Racking Up Deals and the Company Behind It
JP Mangalindan
JP Mangalindan is a senior contributing writer to dot.LA. His work has appeared in numerous publications over the last 18 years, including Bloomberg Businessweek, Fortune Magazine, GQ Magazine, Protocol, Entertainment Weekly, Mashable and Yahoo Finance. JP earned a bachelor's degree in journalism from Fordham University.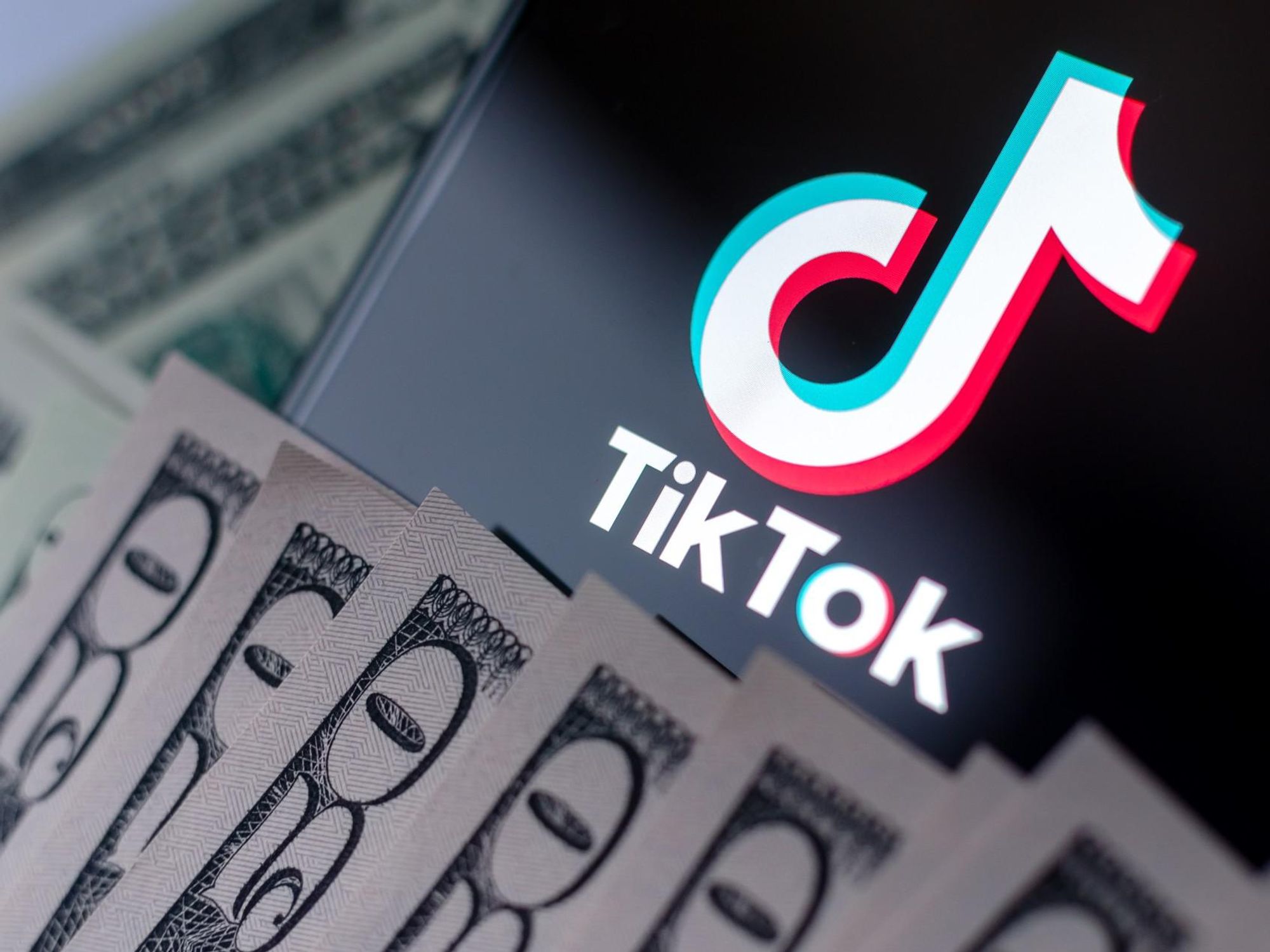 One afternoon in late January, New Jersey high school sophomore Alisa Kotlyarenko was wrapping up a dance team rehearsal when she received a phone call from someone at Promotely, a startup that matches influencers with brands and advertisers. Could she post a promotional video to her TikTok: a giveaway to her followers for an iPhone 11, a pair of Air Jordan 1 sneakers, and $100 in cash?

"Sometimes, they [Promotely] will just jump in, call, and be like, 'Hey, you need to do this and post this,'" explains Kotlyarekno. "That time, they said, 'You need to post that giveaway.' I was like, 'I've got this, guys. Don't you worry.'"
---
Kotlyarenko, who had already written out a draft of what she would say in the TikTok post two days before, shot and uploaded the post in five minutes, the end result being a snappy 52-second clip in which she hit all the major talking points.
For that one brief clip, Kotylarenko earned well over $1,500. It's par for the course for the 16-year-old social media influencer with 1.5 million TikTok followers, who, some weeks, juggles at least six influencer deals across her social media channels. She typically earns between $1,000 and $3,000 per post — an arrangement that has generated enough income for her to purchase a new car and a trip to Florida to visit a friend.
Kotylarenko is one of more than 10,000 influencers now using Promotely, a Santa Monica-based online marketplace for influencers operated by Mammoth Media that officially launched in January. Using a mix of website automation and work by bonafide humans, Promotely acts as a talent agency, of sorts, matching influencers with brands and advertisers looking to employ those influencers' significant follower bases to promote their apps and products.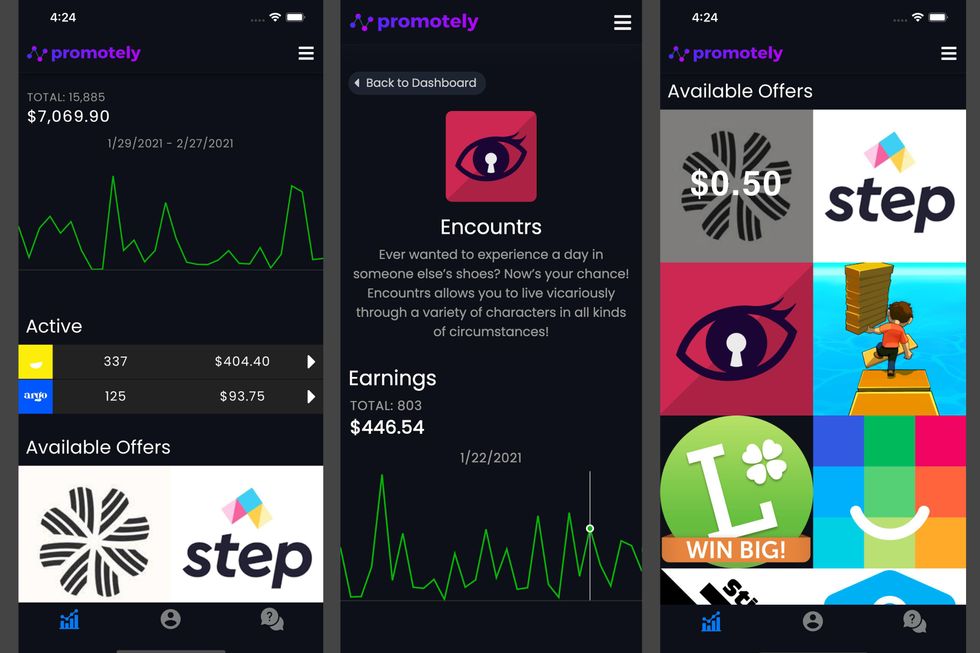 The Promotely allows influencers to search for marketing promotions on their own or work directly with the app's staff.
The company is one of dozens of competitors trying to cash in on the influencer market. It has exploded, particularly during the pandemic, which spurred an ecommerce boom: the influencer market industry is now expected to grow to $15 billion by 2022 — up from $8 billion in 2019, according to Insider Intelligence using data from Mediakix.
As influencers developed huge followings on their social media channels, proving their content could persuade followers to purchase goods and download apps, brands and advertisers have increasingly sought to leverage influencers' clout to promote their wares. Firms and agencies like Creator IQ, Viral Nation and Branded Entertainment Network (BEN) have rushed to meet that demand, offering self-service and full-service solutions, with Promotely employing a hybrid model where influencers can search for marketing promotions on their own or avail of the team's more hands-on approach.

"I think ultimately the biggest challenge in the industry is finding the right influencer who just embodies the persona of a brand and reaches their customer, and it's also really thinking about who your client is hiring as the influencer," explains Lorianne Lacey, an influencer market expert with over a decade of experience and vice president of client strategy at InfluenceCentral, a firm that specializes in matching brands with influencers.
With Promotely, influencers can search and secure brand deals themselves through the platform's website and app, which will serve up brand offers, alongside the amount they'll earn per deal. They can also opt into a more full-service approach, frequently engaging with Promotely's team through phone calls, video chats and texts to facilitate deals and promotions. To track how their promotional posts are performing and whether they're hitting certain metrics, influencers have access to an analytics dashboard.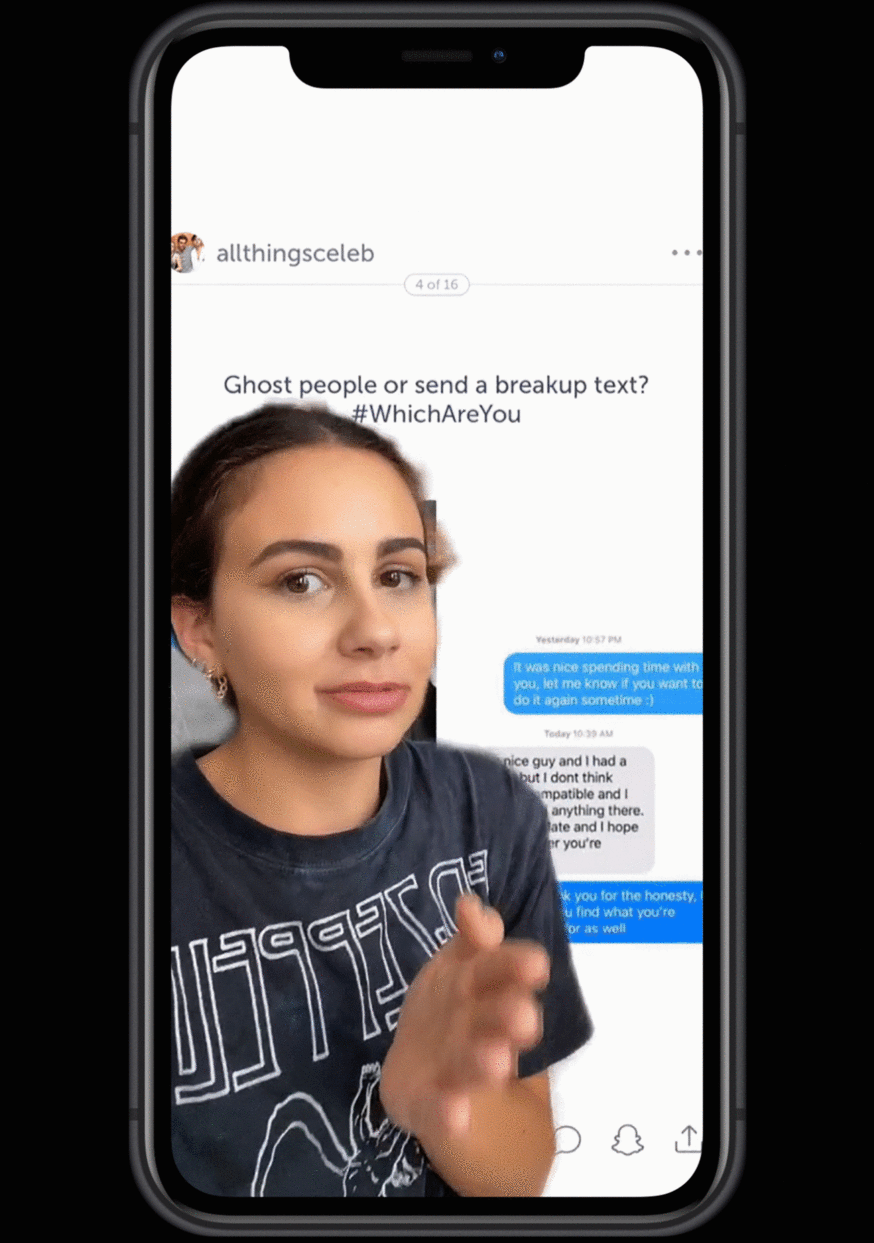 As influencers' social media clout has grown, advertisers have increasingly sought them out.
Promotely doesn't charge influencers who are on the platform, however it does take a small cut of the cost per install, or CPI, of apps promoted by influencers. It also offers a feature called TikTok Organic Growth, which charges brands a flat monthly fee for Promotely to manage their brands' TikTok profile to increase engagement and build awareness. Clients include cereal maker OffLimits, personalized show and reading recommendations app Likewise, and beverage startup Liquid Death.
"My vision was to enable content creators to see monetization upside so they can be rewarded for high-level engagement rather than just be treated as actors-for-hire," explains Vatere. "It has to be a win-win — not one-sided."
Promotely's efforts so far are unequivocally paying off. According to Vatere, Promotely is on track to generate revenues in the low eight figures in 2021. More than 10,000 influencers have joined the Promotely platform, over 1,000 of them have one million-plus followers.
Much of the credit for Promotely's existence can also go to Ozzy Marriott, a senior at Palos Verdes Peninsula High School, who helped start the platform and acts as a middle man helping broker deals between brands and influencers. For Marriott, navigating the relationship between brand and influencer around promotions is a give and take process. Advertisers may come to Promotely with expectations and requirements, and Marriott may approach several creators to test out a brand promotion on their behalf. If the promotions perform well, mission accomplished. If not, Marriott will rework the promotional strategy to achieve the advertisers' goals.

A significant portion of the job for Marriott also involves simply building and managing relationships with influencers so they use the Promotely platform regularly. With one influencer, Marriott spent more than six hours on FaceTime getting to know them, forming a rapport, and talking promotions and rates.
"I honestly don't remember what we were talking about exactly," recalls Marriott. "I just remember that we ended up talking for hours while I was in the hot tub about promos, rates and numbers. I really wanted to see how the influencer felt."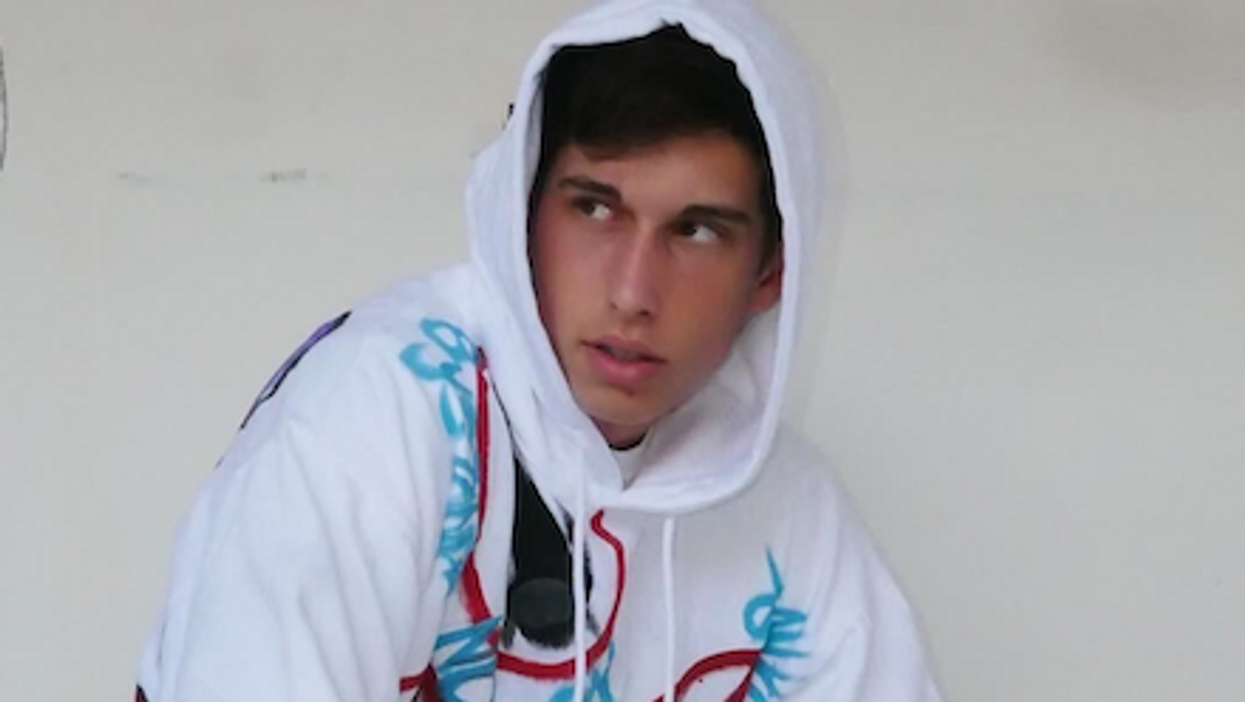 Ozzy Marriott, a senior at Palos Verdes Peninsula High School, helped start Promotely.Photo courtesy of Promotely
In influencers' money-laden wake, firms and Hollywood talent agencies like CAA, WME and UTA have all raced to sign or work with influencers. That includes stars like Dunkin' ambassador Charli D'Amelio, an influencer with 100 million TikTok followers who earns roughly $5 million annually and poached Greg Goodfried, UTA's former co-head of digital talent, to lead the family's influencer marketing efforts. Earlier this month, SAG-AFTRA announced it would also extend union protections to influencers, further legitimizing the notion of influencers as bonafide creators in their own right.

All of this bodes well for other influencers like Jeff Skinner, a junior in college and influencer in Dallas, Texas, who, with the aid of Promotely's wheeling and dealing, now earns $3,000 a month to regularly dole out financial advice through the TikTok account of advertiser Acre Gold — one of at least 15 or so different partnerships Skinner currently works on across different media channels. The income from Skinner's work has become so lucrative, his father is actually pressuring him to take a year off from college or drop out entirely to focus full-time on his influencer marketing efforts.
"I've been thinking hard about it — I have mixed feelings," says Skinner. "I have three semesters left until I graduate, so it's really hard for me to decide right now."
Skinner certainly doesn't have to make a decision any time soon, but it's an enviable position to be in, nonetheless.
JP Mangalindan
JP Mangalindan is a senior contributing writer to dot.LA. His work has appeared in numerous publications over the last 18 years, including Bloomberg Businessweek, Fortune Magazine, GQ Magazine, Protocol, Entertainment Weekly, Mashable and Yahoo Finance. JP earned a bachelor's degree in journalism from Fordham University.