influencer marketing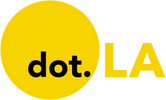 Get in the KNOW
on LA Startups & Tech
X
influencer marketing
Influencers use all kinds of tricks to earn a living from their massive collection of fans, but YouTube and TikTok influencer Piper Rockelle knew she stumbled onto something special with a feature that her fans loved. She's now turned it into an app.

The 14-year-old was taking selfies in her bikini and posing in crop tops sipping on a Philz coffee for her 6.1 million TikTok and 8.3 million YouTube followers, blurring the images out, writing "rare" on them, then posting them to social media asking people to join her fan club.
"I was inspired to create this app because ever since I started posting my Rares, my followers really seemed to be engaged with them," Rockelle told dot.LA in an emailed statement.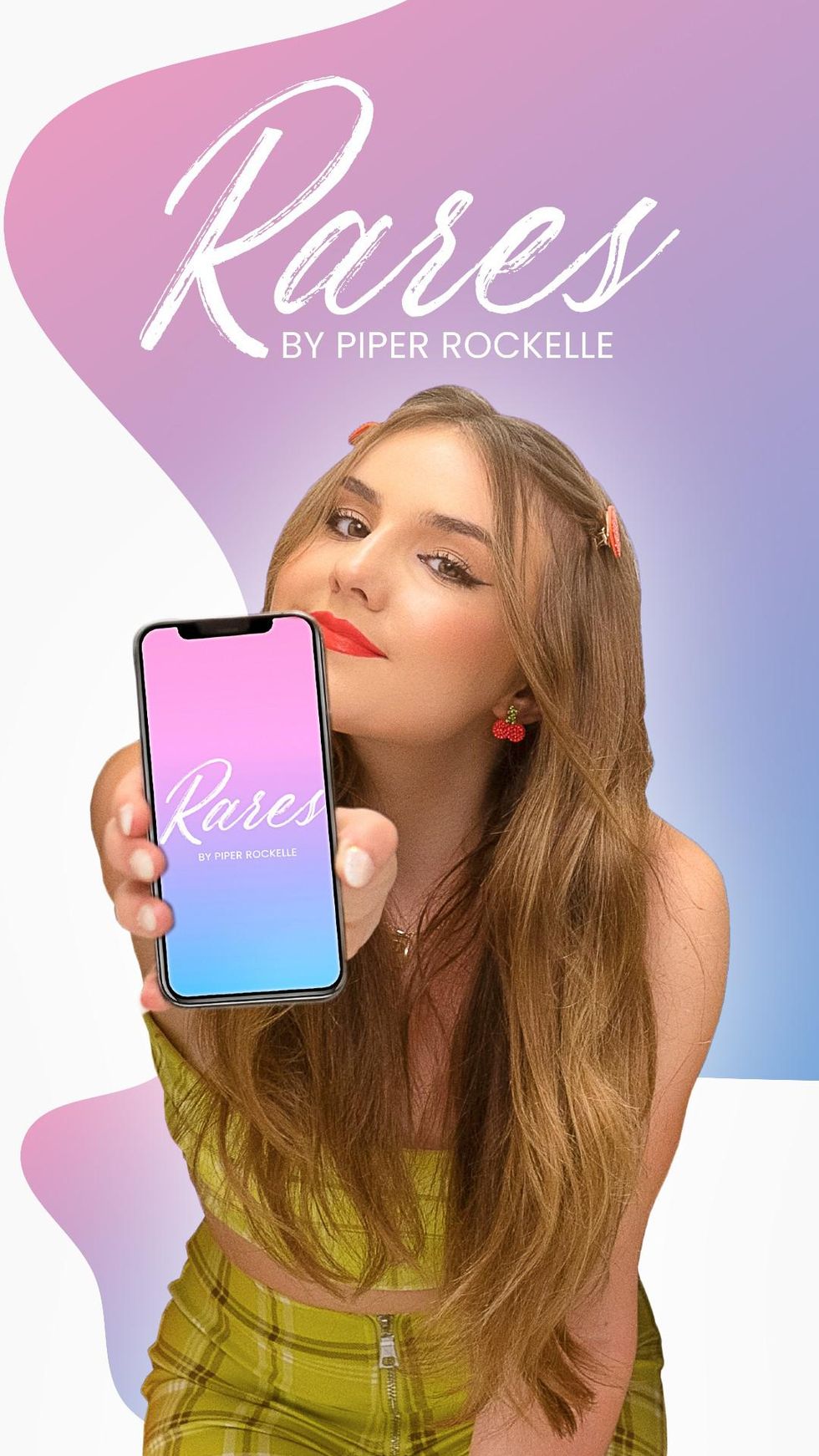 Influencer Piper Rockelle
The social media star hopes like many others to cash in on the creator economy. Last month she released a debut video for her song "Yesterday," but she's best known for her videos on the latest fashion trends as well as so-called challenges and pranks such as "last Youtuber to freeze wins."
The videos have garnered criticism for encouraging youth to engage in harmful and inappropriate behavior. In August, pop star Pink accused Rockelle's mother, who helps her set up shots, of exploiting her young daughter.

But as her social media fan base grew, she caught the eye of Koji founders Sean Thielen and Dmitry Shapiro.
The two launched Koji five months ago as a web-based platform to help social media influencers monetize their audiences, signing on 50,000 creators including Loren Gray, Randi Zuckerberg, and of course, Piper Rockelle.
The San Diego-based startup is a web-based app store that offers "mini-apps," a work-around from Apple store or Google Play, both of which have been accused of monopolistic practices. Last month, Apple made changes to its store after settling a lawsuit for $100 million brought by small app developers alleging that their pricing tiers and purchase offerings were monopolistic.
Rockelle's latest venture is akin to the unboxing phenomenon that YouTubers made popular. A "rare" is an image or video that can be unlocked via a password, through quiz questions or with money. The creators can add stickers, text or pixelation over the blurred out images through the app.

It launched this week on Koji's platform, which has garnered $16 million in venture funding, including backing from former Disney CEO Michael Eisner. The startup recently brought on Dreamworks' former head of global interactive Annie Morita as its chief operating officer. Morita most recently led Apple's expansion efforts in China.
"We want to bring that same innovation that app stores brought to the phone, we want to bring that to the creator economy," Shapiro said.
One of Koji's key features is its "Link in Bio" feature, a term borrowed from Instagram, which famously doesn't allow more than one link in user profiles, so companies like Linktree seized on the opportunity to create a work-around, allowing users to include multiple links through their site. Koji's "Link in Bio" similarly lets the platform's web applications connect to creators on TikTok, YouTube and other social media platforms.
Koji hosts over 100 apps, most of which let creators make money via donations or selling personalized video shout outs.
Any time a developer publishes an app on the Koji App Store, they can set the fees for other creators to use their app.
Rares' fee is 15%. When other creators use the app on their link in bios and make money from it, they keep 85% of the earnings. The remaining 15% is split between the developer and Koji.
Koji boasts that some of its creators have already made over $15k from the mini-apps on their link in bios.
Related Articles Around the Web
Famous Birthdays has been cataloguing and ranking internet personalities for nine years and boasts tens of millions of monthly users.
Primarily financed by ads on its site, the 40-person company (including freelancers) is now turning its data into dollars by opening its beta subscription service for a wider launch this week. For an undisclosed fee, users can pay to see an online entertainer's historical rank data on Famous Birthdays as well as lists of whose interest on the site is accelerating.
CEO and founder Evan Britton wouldn't share specifics about the current clients of Famous Birthdays Pro, but said they include three major social platforms, two talent agencies, and two venture-backed companies offering services to creators. He is also targeting brands who work with influencers and music labels on the hunt for the next rising star.
Britton said he has seen value in his data since he witnessed several hundred screaming teens surrounding Ricky Dillon at the 2014 VidCon conference, and then found that the 22-year-old Vine star did not have a Wikipedia or IMDb page. Two years prior, Britton had started Famous Birthdays and he'd seen data from his site suggesting Dillon had an engaged following.
"To see it in the real world was validating," Britton said. "I couldn't wait to get back to work the next day."
Famous Birthdays' search engine now gets as many as a million inquiries per day. It uses that data to decide who should be catalogued on the site and to build weekly rankings of the top 250,000 profiles based on user activity and engagement.
One on-the-rise influencer it identified early was Charli D'Amelio. She conducted her first interview ever at the Famous Birthdays Santa Monica office in 2019. Britton had invited her around the time her ranking on his site had climbed to 20,000. A week prior, Britton said, she'd been ranked around 50,000, and her fast ascent hinted at her rising popularity. The next week, she was ranked 5,000. Today D'Amelio is a veritable queen of the creator economy, whose accolades include her own personally branded drink at Dunkin' Donuts.
Famous Birthdays' data is platform-agnostic, so it tracks user sentiment irrespective of where they come across creators.
"Our platform doesn't care if someone's rising on Netflix, Spotify, TikTok or Pinterest; we're the IMDb that connects it all," Britton said. "When a user leaves TikTok or YouTube or Instagram and comes on Famous Birthdays [to search for an influencer], it's a real sign of intent. Because it's not just that they saw a viral video of someone; they came to us [to find out more]."
In a creator economy centered around platforms that are incentivized to promote their own accolades and keep their data locked up, Famous Birthdays can provide useful information.
"There's something really interesting around who's getting a lot of hype," said Phil Ranta, a creator economy veteran who's managed influencer groups at Facebook, Mobcrush and Studio71. "Because [on specific platforms], it's hard to tell what views are translating into true fandom or what subscriber's a subscriber that's going to stick."
The new product comes as hunger for creators is growing. Social media platforms are throwing around billions of dollars to lure them in. And investors have sunk billions into platforms like Willa and PearPop to amplify the creator economy.
Famous Birthdays has also been expanding geographically. Britton anticipates his new Pro product will be popular for the international versions of his site, including Spanish, Portuguese and the recently launched Japanese and French. Each version has its own segmented data.
"This is a global phenomenon," Britton said.
From Your Site Articles
Related Articles Around the Web
On this episode of the L.A. Venture podcast, hear from Sam Wick, head of United Talent Agency Ventures (UTA). Wick has served in senior positions at MySpace, AOL, mp3.com — and most recently as the executive vice president of Maker Studios.
The UTA Ventures team focuses on building companies and investing in the intersection of entertainment, commerce and technology. Their portfolio, which includes MasterClass, Cameo and Patreon, reflects this.

UTA is neither a typical incubator or accelerator. Rather, Wick says "we really have a market thesis in terms of where we think the growth is."
He emphasized the importance of trusting "talent," which he believes are excellent creators and collaborators, with their finger on pulse of their audience.
"We have to understand that the talent have a real feel for what makes sense for their audience," Wick says, emphasizing the importance of the connection between audience and creator.
"Part of what the companies are doing is borrowing that brand equity" that talent creates, and stresses that "at its core, it is the talent creating a business or product that connects with their audience."
Wick says when "dealing with incredibly creative, passionate, and talented individuals who have their own point of view" that "having [a] soft touch, and that it's a collaborative kind of back and forth with them" matters most.
Wick discusses working with Seth Rogen to launch his cannabis company, Houseplant, and discusses his love of music, offers tips on curating connections with audiences, NFTs and his take on the future of media.
Sam Wick is the head of UTA Ventures.
"I think that the lesson from both an investor and a building perspective is just how hard it is. So every time I sit down with one of our clients and we talk about building a business, I always say 'if you're willing, you know, to walk this path, I'm excited to walk it with you'." —Sam Wick
dot.LA Engagement Intern Colleen Tufts contributed to this post.
Want to hear more of L.A. Venture? Listen on Apple Podcasts, Stitcher, Spotify or wherever you get your podcasts.
From Your Site Articles
Related Articles Around the Web