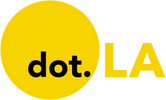 Get in the KNOW  
  on LA Startups & Tech  
X
Courtesy of Santeri Viinamäki
Remote Work Means More Demand for Privacy Tools — Bitwarden Is Answering the Call
Christian Hetrick
Christian Hetrick is dot.LA's Entertainment Tech Reporter. He was formerly a business reporter for the Philadelphia Inquirer and reported on New Jersey politics for the Observer and the Press of Atlantic City.
04:11 PM | September 06, 2022
Bitwarden, an open-source password manager, has raised $100 million as the rise of remote work and our increasingly online lives boosts demand for digital security tools.
Growth equity firm PSG led the funding round and was joined by Battery Ventures, an existing investor in Bitwarden. The raise is Bitwarden's first publicly-disclosed external funding since the Santa Barbara-based company launched in 2015.
---
Between work and personal needs, people must manage a growing number of online credentials. Too often, people reuse the same passwords across several accounts, putting consumers and businesses at risk of fraud and cyberattacks. Bitwarden offers free and paid tools to more safely store unique credentials, generate hard-to-guess passwords and transfer sensitive data to other people.
The 125-person company competes against incumbents like LastPass and 1Password in a market that's expected to nearly quintuple to more than $7 billion by 2030, according to Straits Research. Tech titans like Apple and Google also offer password management tools within their browsers and devices—with Apple recently announcing plans to eventually ditch passwords altogether.
Bitwarden aims to stand apart by offering free and cheaper plans than its rivals, with premium subscriptions starting at $10 per year for individuals and $5 per month per user for enterprises. The company also makes its software open-source, so people can examine the security of the platform themselves. Bitwarden pays for third-party audits and partners with a company to regularly scrutinize the code, all in an effort to showcase to customers that the software is sound, Chief Customer Officer Gary Orenstein told dot.LA.
"[Open-source] is the only way that you can provide 100% transparency, to get you to the maximum amount of trust in the relationship of customers using your software," Orenstein said. "If it's not open source, how do you know it's secure?"
The company plans to use the fresh funds to develop its tools, grow its global customer base and secure more with partnerships with tech resellers and other third-parties. In addition to password management, the firm has expanded into services like Bitwarden Send, which lets people send encrypted text and files that can self-delete. Bitwarden is also among the companies working to expand passwordless security options, such as using fingerprints or codes sent to devices instead of remembering a single password.
Orenstein said Bitwarden saw a boost in business when companies sent their employees home to work remotely during the pandemic. That trend, along with high-profile data breaches, has businesses and individuals seeking out security tools like Bitwarden's, Orenstein said.
"We've seen recognition from the business IT teams that we're dealing with people who are going to be in different places, connecting over different networks, and we need to enable them to provide the most appropriate security," Orenstein said.
Christian Hetrick
Christian Hetrick is dot.LA's Entertainment Tech Reporter. He was formerly a business reporter for the Philadelphia Inquirer and reported on New Jersey politics for the Observer and the Press of Atlantic City.
08:45 AM | March 28, 2023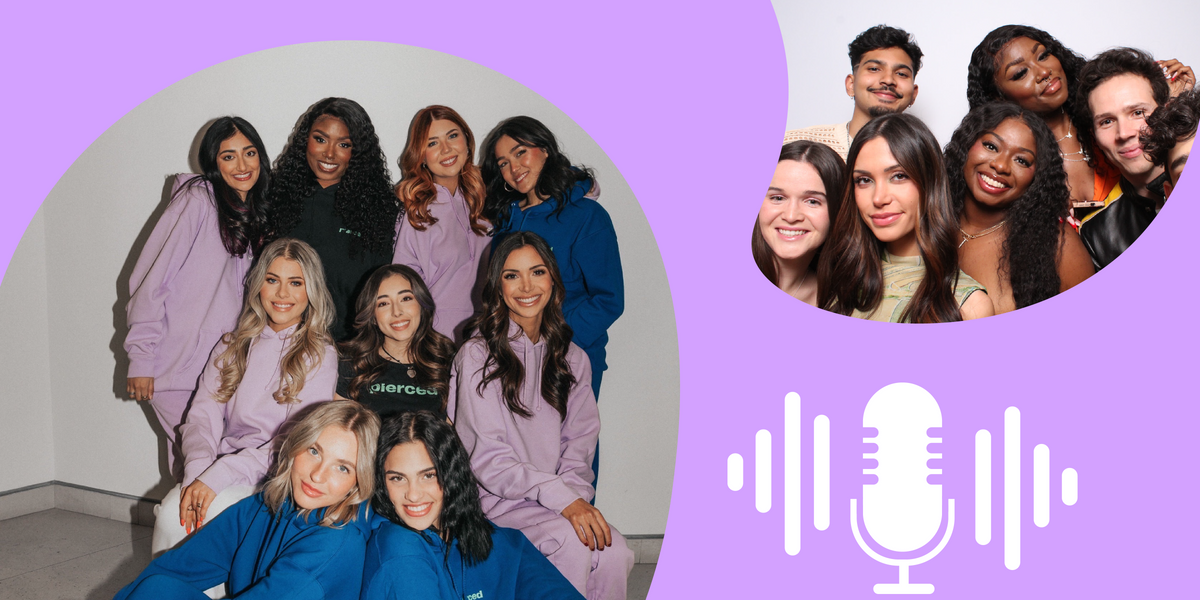 Evan Xie
It's no secret that men dominate the podcasting industry. Even as women continue to grow their foothold, men still make up many of the highest-earning podcasts, raking in massive paychecks from ad revenue and striking deals with streaming platforms worth hundreds of millions of dollars.
But a new demographic is changing that narrative: Gen-Z female influencers and content creators.
A growing wave of creators starting their own podcasts has begun to take charge of the industry. Building up a dedicated following on video-first platforms like TikTok and YouTube by talking to the camera about their daily lives, relationships and friendships, or advice on navigating the world as a young person, these creators often try their hand at podcasting to find out if their audiences extend to other platforms.
Pierced Media, a Gen Z-focused podcast studio that will only house podcasts hosted by women, is working to create a centralized place for these creators-turned-podcasters.
Launched in March, the company, which Katyal said is currently distributed but plans to set up its headquarters and recording studio in West Hollywood this summer, will debut seven shows by 10 creators this spring, with both audio and video podcasts discussing topics like fashion, beauty and relationships.
At the Pierced Media launch party in early March, hosted at a sleek mansion in the hills of Bel Air, founder and CEO Shweta Katyal told me the goal of the company is to empower Gen-Z women to express themselves and connect with their audiences. "Gen-Z girls are the funniest, smartest, most entertaining people," Katyal said. "I love strong, smart women that want to share their point of view."
Komal Nambiar, one of Pierced Media's first podcast hosts, said that the company's focus on young women was a big draw to coming on board. "Especially for women of color, I feel like there needs to be more representation in the podcast world," she told me. "(Pierced's) initiative is to empower women in the podcast space and give women a bigger platform."
Katyal views social media creators as a "tuning fork" for what resonates with audiences, and TikTok as the best way to find talent and "scout people who feel confident to share their opinion" that would fit well into a podcast. Pierced is banking on this as a solid recipe for success, but Katyal's background in venture capital has influenced her to view the studio in a similar way to that of a VC's startup portfolio.
"We're creating a portfolio of podcasts," said Katyal. "I think one or two of them will hopefully become homerun winners that will probably support the entire platform, others I think will cover their own costs and get enough of an audience to continue, and some just won't resonate at all. Media financing and production is very similar to venture, it's just on a different scale."
And while the industry may seem oversaturated, there is still money to be made if a podcast becomes popular. For example, a podcast episode with roughly 10,000 downloads can earn its creator up to $5,000, according to estimates from online recording studio Riverside.fm. And advertisers are pouring more money into the sector: A study published last year by PriceWaterhouseCoopers and the Interactive Advertising Bureau estimated that U.S. podcast ad revenue would grow to $4.2 billion in 2024.
To help its podcasters capitalize on affiliate marketing, whereby a creator receives a commission from sales or website visits that are generated through them, Katyal said Pierced Media is currently developing an AI tool that can automatically generate affiliate links based on products mentioned organically during a podcast episode. The tool will launch in beta this summer.
As for how Pierced Media's creators plan to grow their audience, most are following the creator-to-podcaster roadmap laid out by successful influencers like Emma Chamberlain (host of Anything Goes); Hannah Berner (host of Berning in Hell); and Drew Afualo (host of The Comment Section). What these creators bring to the table over a typical podcast isn't just the content of their discussion, but their personal brand.
"We're so used to talking to the camera, I think that's why it's so natural," Brianna Renee Price, Pierced podcast host, told me.' "It's different, but it's not that different."
Before joining Pierced, the 25 year old had never thought about starting a podcast. Price, who has a following of more than 600,000 on TikTok, built her audience through short form content about her daily life, outfits, trends and unfiltered advice videos. She frequently teams up with Sahar Dahi, 23, a fellow TikTok creator with more than 4 million followers, for these kinds of videos, and felt like their social media chemistry would translate well to a longer-form podcast.
Dahi said the podcast, "You're on Your Own Girl," will mainly be "girl talk" for other early- to mid-20's women, talking about everything from chaotic personal stories to advice on love, relationships and friendship.
"Your early 20s is a time where you feel like you're an adult, but you're still figuring it out," Dahi said. "We're there to kind of help you navigate it, but we're also navigating it at the same time."
For 19-year-old TikTok creator Komal Nambiar, when Pierced approached her about starting her own podcast, taking the opportunity felt like a no-brainer. She's been creating content on the internet since she was 14 years old, and is now studying journalism in college in the U.K. with the hopes of becoming a TV or radio host. Starting the podcast "Before You Call Me Crazy," felt like a great career move, she told me, as it's an opportunity to fuse her existing work as a content creator with her future goals.
"I feel like (being a content creator) will kind of give me a step up when it comes to finding an audience," Nambiar told me. "I already have a devoted audience, and I do think I have a pretty good grasp on how to keep an audience engaged."
In large part, having a podcast gives creators the ability to dive deeper with their audience than they otherwise could on a minute-long TikTok. But while making the jump from short-form content to hour-long podcasts might seem like a challenge, 24-year-old Becca Moore, co-host of upcoming podcast 'The B Word' with Brooke Schofield, said she feels the opposite will be true.
"I can only talk for three minutes on Tiktok, which drives me crazy," Moore said. "I feel like the funniest parts of stories are the details which you can't really get into in a three minute-long video."
While starting a podcast network from scratch has its challenges, the audience built by the Pierced podcast on other platforms may give the company a leg up in gaining listeners and sponsors in the crowded industry. "We're really bootstrapping from their existing social media audiences to pre-sell the idea," Katyal said. "But we're telling brands that they're investing in the vision of Gen-Z women. If they want to sell to that demographic, we are the partner of choice."
Nat Rubio-Licht
Nat Rubio-Licht is a freelance reporter with dot.LA. They previously worked at Protocol writing the Source Code newsletter and at the L.A. Business Journal covering tech and aerospace. They can be reached at nat@dot.la.
nat@dot.la
03:49 PM | October 14, 2022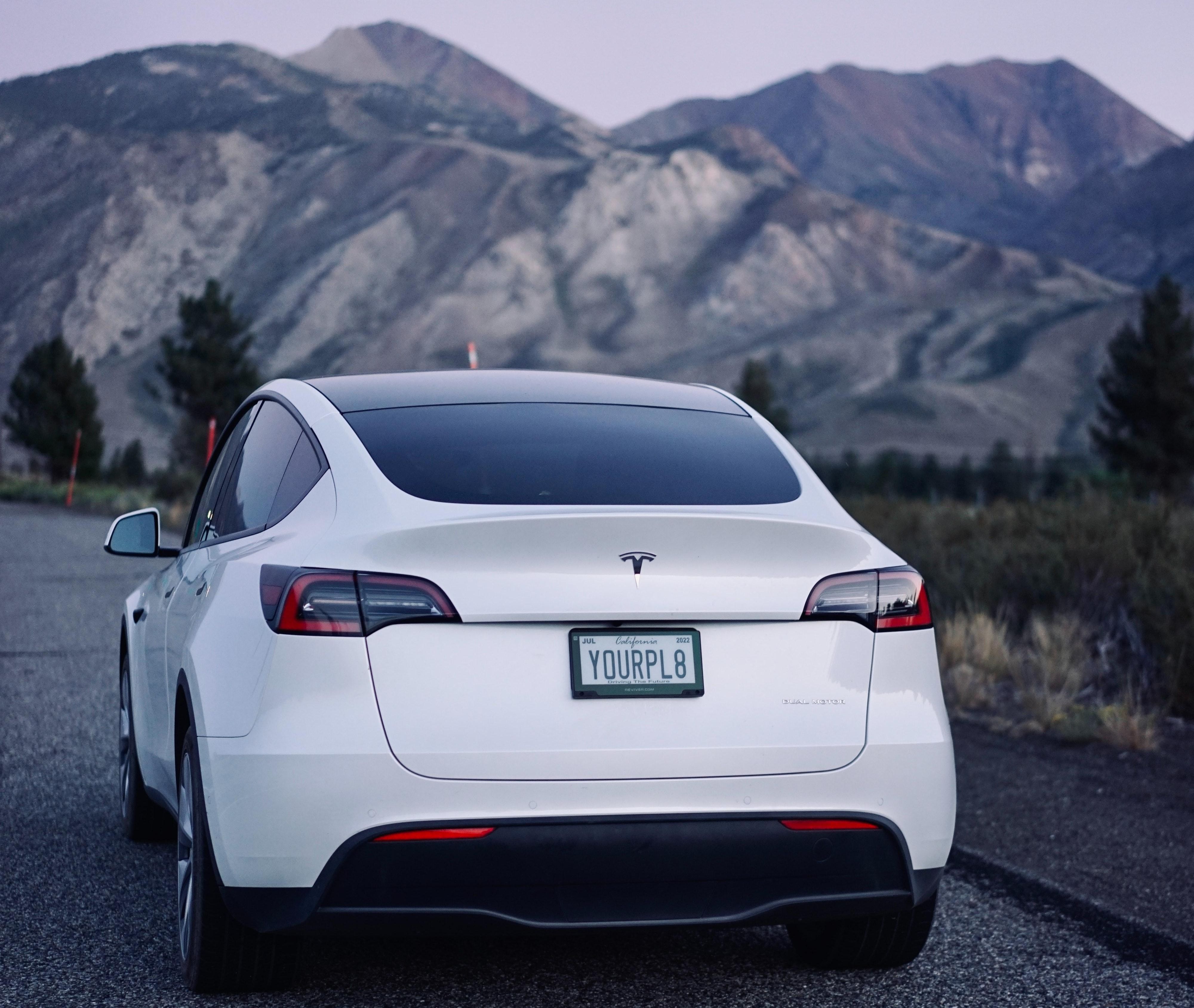 Thanks to a new bill passed on October 5, California drivers now have the choice to chuck their traditional metal license plates and replace them with digital ones.
The plates are referred to as "Rplate" and were developed by Sacramento-based Reviver. A news release on Reviver's website that accompanied the bill's passage states that there are "two device options enabling vehicle owners to connect their vehicle with a suite of services including in-app registration renewal, visual personalization, vehicle location services and security features such as easily reporting a vehicle as stolen."
Reviver Auto Current and Future CapabilitiesFrom Youtube
There are wired (connected to and powered by a vehicle's electrical system) and battery-powered options, and drivers can choose to pay for their plates monthly or annually. Four-year agreements for battery-powered plates begin at $19.95 a month or $215.40 yearly. Commercial vehicles will pay $275.40 each year for wired plates. A two-year agreement for wired plates costs $24.95 per month. Drivers can choose to install their plates, but on its website, Reviver offers professional installation for $150.

A pilot digital plate program was launched in 2018, and according to the Los Angeles Times, there were 175,000 participants. The new bill ensures all 27 million California drivers can elect to get a digital plate of their own.
California is the third state after Arizona and Michigan to offer digital plates to all drivers, while Texas currently only provides the digital option for commercial vehicles. In July 2022, Deseret News reported that Colorado might also offer the option. They have several advantages over the classic metal plates as well—as the L.A. Times notes, digital plates will streamline registration renewals and reduce time spent at the DMV. They also have light and dark modes, according to Reviver's website. Thanks to an accompanying app, they act as additional vehicle security, alerting drivers to unexpected vehicle movements and providing a method to report stolen vehicles.
As part of the new digital plate program, Reviver touts its products' connectivity, stating that in addition to Bluetooth capabilities, digital plates have "national 5G network connectivity and stability." But don't worry—the same plates purportedly protect owner privacy with cloud support and encrypted software updates.

5 Reasons to avoid the digital license plate | Ride TechFrom Youtube
After the Rplate pilot program was announced four years ago, some raised questions about just how good an idea digital plates might be. Reviver and others who support switching to digital emphasize personalization, efficient DMV operations and connectivity. However, a 2018 post published by Sophos's Naked Security blog pointed out that "the plates could be as susceptible to hacking as other wireless and IoT technologies," noting that everyday "objects – things like kettles, TVs, and baby monitors – are getting connected to the internet with elementary security flaws still in place."
To that end, a May 2018 syndicated New York Times news service article about digital plates quoted the Electronic Frontier Foundation (EFF), which warned that such a device could be a "'honeypot of data,' recording the drivers' trips to the grocery store, or to a protest, or to an abortion clinic."
For now, Rplates are another option in addition to old-fashioned metal, and many are likely to opt out due to cost alone. If you decide to go the digital route, however, it helps if you know what you could be getting yourself into.
Steve Huff
Steve Huff is an Editor and Reporter at dot.LA. Steve was previously managing editor for The Metaverse Post and before that deputy digital editor for Maxim magazine. He has written for Inside Hook, Observer and New York Mag. Steve is the author of two official tie-ins books for AMC's hit "Breaking Bad" prequel, "Better Call Saul." He's also a classically-trained tenor and has performed with opera companies and orchestras all over the Eastern U.S. He lives in the greater Boston metro area with his wife, educator Dr. Dana Huff.
steve@dot.la