pegasus tech ventures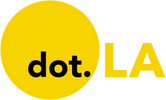 Get in the KNOW
on LA Startups & Tech
X
pegasus tech ventures
As COVID-19 vaccinations continue and restrictions slowly lift, consumers and companies alike are confronting an entertainment industry changed by the pandemic.
Creators, technologists and investors are working hard to understand today's evolving demand and meet it creatively. It is hard to overestimate the impact of the pandemic on entertainment. Movie theaters remain dark, concerts are cancelled or postponed and many TV and film sets are still on hold.
Entertainment providers have become more creative in developing effective business solutions — including filming TV shows from home, making movies available online and offering virtual concerts. In some cases, they have ended up reaching a larger audience than in the pre-pandemic era.

Since the timeline for the vaccine rollout is uncertain, it is critical that investors look at which startups best understand today's consumer demand, and which are in a good position to grow their business as the pandemic begins to ease.
At Pegasus Tech Ventures, we've been keeping an eye on some of the trends shaping the entertainment and technology worlds. Here's what we see emerging in the future of the industry.
Short Form Video Has a Social Life
Consumers around the globe are looking for new ways to express their creativity and reach out to friends and followers through short-form videos. We've seen the pandemic expand this trend dramatically. According to a recent consumer survey by TheSoul Publishing, 84% of audiences said they spend more or the same amount of time watching short-term videos during the pandemic than ever before.
The startup Triller has gained the attention of such consumers, in part due to the well-known names of its investors and celebrity endorsers, including Snoop Dogg, The Weeknd and Lil Wayne. As TikTok has been banned in many countries around the world, Triller — a Pegasus Tech Ventures investment — enabled users to develop music-driven, short-form content. It is a good example of an innovative startup that has the right platform and content to meet what consumers are looking for today. Having its U.S. headquarters in Los Angeles helps reassure users about their privacy and security.
Hollywood Talent Is Meeting Technological Know-How
As the pandemic drags on, continuing the shutdown of TV and film shoots as well as live events, it's become clear that Hollywood's future is inextricably tied to technology. We have our eye on startups that combine the work of technologists and creatives to launch innovative brand experiences for pop culture audiences. As a result of the pandemic, consumer expectations have risen and we look for startups that meet these expectations.
Caravan – founded in partnership with Hollywood's Creative Artists Agency – is one such company. The startup studio has a mission of identifying gaps in culture and entertainment, where the company can offer next-generation media experiences. It's tapping into a trend of direct-to-consumer market growth and building on its unique connection to celebrities, including musician Carrie Underwood, who recently launched her Fit52 platform with the company. Keep an eye out for new products from Caravan.
Combining Engaging Entertainment with Easy-to-Use Ecommerce
While online shopping was already a rapidly growing industry, the COVID-19 pandemic has rapidly accelerated the shift from physical stores to ecommerce. Consumers spent $861 billion online with U.S. merchants in 2020, up an incredible 44% year over year, according to Digital Commerce 360 estimates.
Popshop is an innovative platform that works to take advantage of this consumer trend, combining the engaging features of a Triller or TikTok with the easy-to-buy ability from a QVC or the Home Shopping Network. It's one of several such startups in this space, including talkshoplive and WhatNot. What sets PopShop apart is its interactive and easy to use interface that enables its users with unique shopping experiences. Generation Z and millennials are looking for a fun and convenient shopping experience — giving the company an opportunity to grow in the U.S. and abroad.
It's more challenging than ever to predict winners and losers in the entertainment industry. Smart investors should understand today's consumer trends and which startups are in the best position to service market demands. Another key factor to consider is their founders' expertise, connections and passion – since an amazing team is the most likely to succeed despite unpredictable headwinds.
From Your Site Articles
Related Articles Around the Web
Image courtesy of Quibi
When Meg Whitman spoke to dot.LA in April, the Quibi CEO struck a tone of cool patience. "I'm very focused on 'where are we after a year?'," she said. Ultimately, Whitman never got that perspective. Quibi shut down less than seven months after its launch.
The high-flying, $1.75 billion mobile streaming service attracted investors from Hollywood studios to Goldman Sachs and is now grappling with how to return whatever capital it has left. Meanwhile, investors and those inside the company are asking how it all happened.
"I think they gave up pretty quickly," said Anis Uzzaman, general partner and CEO of Pegasus Tech Ventures, which invested $35 million into Quibi. "And if it was this quick, they should have left more money on the table."
Analysts began picking apart the Hollywood-based mega startup long before its problems became apparent, as the company's self-assured messaging and enormous fundraising seemed to invite criticism.
Those criticisms included the company's miscalculation of its target demographic's preferences, its lack of social media functionality and interactivity, and that it misaligned incentives with its A-list content creators, who had little reason to provide the unproven app their best work. Then there was the pandemic, which – as founder and president Jeffrey Katzenberg emphasized – limited the on-the-go moments in consumers' lives that Quibi was targeting.
We'll never know what Quibi could have been if not for the coronavirus. Through conversations with a former Quibi employee, a Quibi investor and an entertainment analyst, however, we've picked up some insights on what it could mean for entertainment startups, venture capital and the future of mobile content.
Generational Disconnect
An ex-Quibi marketing employee, who spoke to dot.LA on condition of anonymity due to a non-disparagement agreement he signed, shed some light on how Quibi's issues looked from the inside.
One problem he saw was the disconnect between Quibi's leadership and its target demographic, which the company stated was broadly 18-44 year-olds, and more specifically 25-35 year-old millennials.
Although Katzenberg had an undeniably strong entertainment background, and Whitman brought leadership experience from atop the tech world, both were generations removed from their targeted audience.
"Especially from an age perspective, not understanding our target demographic's consumption habits and use of social media was absolutely something that hurt Quibi," the ex-employee said. "If we had leaders that were more in tune with general social media trends, habits, usage, they'd probably have a different perspective to the importance of having a platform that has a social media aspect to it."
Lack of Startup Savvy
Pegasus Tech Ventures' Uzzaman told dot.LA that, in retrospect, it would have been helpful if both founders had had startup experience. Katzenberg had some, he noted, but Whitman came from the corporate world. Uzzaman had hoped their experiences would be complementary, but he now thinks Whitman's lack of startup experience harmed the company.
"When you're a startup founder, you need to be very patient and try different things. I would have expected more of that in this case," Uzzaman told dot.LA, noting that startup problems are different from those faced by a big-company CEO.
The ex-employee said inexperience among some of Quibi's leaders limited the company's flexibility and productivity.
"There's only so far being a great business person can take you in an industry where you need expertise in both entertainment and technology and having experience of running a fast-paced startup; it's completely different from running a company like eBay or HP," he said.
"A lot of times we'd need to reframe ideas and analyses in a way that someone [less experienced] would be able to understand as opposed to someone else well-versed in the concepts, who would have been more productive in working through some of these questions or issues."
One such issue: Quibi's Super Bowl ad and Oscar's campaign had little impact in raising brand awareness and familiarity with its product. The former marketing employee said the company was slow, even reluctant, to respond to those failures.
"There was an opportunity to take some of those learnings and change our messaging or strategy and we didn't. There was already a big investment made in putting together these ads and the thinking was, 'we spent all this money on these high-production ads, so we're going to use them'," he said, adding that as Quibi's launch approached, the decision to shift the marketing strategy away from focusing on the brand and toward the content "was made too late."
"General awareness was our number one metric," he said, noting that although the marketing team didn't reach its goal of 40-60% awareness among its target audience, the number wasn't terribly weak. But, "we had a steep dropoff between awareness and familiarity," he noted.
"Through the interview process, even I didn't fully understand what Quibi was, so I knew it would be an uphill battle," he said. "Familiarity was very low – below 10%," he added.
Management's slow response struck him as part of a larger pattern of poor decision-making.
"Egos were at play, with big, well-known people involved who've been fairly successful – it gets you into thinking that 'everything I'm gonna do or start or work on is gonna be great'," he said. "There's a lot to be learned from what Quibi did well and didn't do well."
UGC vs Premium Content
For Laura Martin, a media analyst and managing director of investment banking and asset management firm Needham & Company, one big lesson is about the future of mobile content businesses.
"I think Snap is basically a successful Quibi," she said.
That is, companies that develop a user base through low-cost, user-generated content (UGC) give themselves a better and safer pathway to expanding into offering premium, paid content on mobile. Quibi tried to do the reverse, attempting to build a user base on top of its unproven premium content offering.
"Those (UGC) models are proving to be more resilient," Martin said, pointing to Instagram and TikTok in addition to Snap. "And I'm not sure the lesson is any different if Quibi had launched a year earlier."
Her takeaway: successful mobile content apps will have UGC as their basis of competition, not premium content.
What Happens Now?
Uzzaman said he expects Quibi to refund investors in two installments. The first will be a percentage of the company's remaining cash. If it is $350 million, as has been reported, that would suggest to Uzzaman that investors will be refunded 20% of what they invested – the same percentage that remains of the $1.75 billion Quibi raised.
The second installment should come once Quibi has sold its remaining assets: namely its content library, IP and technology. Uzzaman said the best-case scenario for the sale of content would likely be another $350 million, meaning that at best investors would earn a 60% haircut.
Looking forward, Uzzaman said Pegasus will be more cautious in evaluating investments. He believes the pandemic kept Quibi from being able to execute its business plan, so he will give greater weight to worst-case scenario analyses in the future. And he will place a higher priority on having founders who have run a startup in the past.
Uzzaman noted that the way Quibi grew — fundraising nearly two billion dollars before validating its concept in the market — is a relative rarity in the startup world. Its failure, he said, serves as a lesson that venture capital "should go back to the lean startup model, where you start small and grow gradually as you see market traction."
"It's the safest way to make sure that even if you have a failure" — which, he noted, is part and parcel of startups and VC — "it's not as big as this one."
---
Sam Blake primarily covers media and entertainment for dot.LA. Find him on Twitter @hisamblake and email him at samblake@dot.LA

Fresh off of closing a $50 million round that valued the company at $300 million, Triller – headquartered in L.A. and with offices in New York, London and Paris – is now seeking $250 million at a valuation of $1.25 billion, according to executive chairman Bobby Sarnevesht. The short-form, user-generated video sharing app's momentum has picked up lately thanks to increased usage during the pandemic and the troubles of TikTok.

"The numbers look crazy recently," said Anis Uzzaman, chief executive of Pegasus Tech Ventures, which invested several million dollars in the $50 million round. Those numbers include 120 million total downloads and 60 million monthly active users, Sarnevesht told dot.LA.
Triller's user count is now close to what Musical.ly's (now TikTok) was back when it was acquired by Chinese conglomerate ByteDance in 2017, and as TikTok comes under more regulatory scrutiny, Uzzaman predicts that Triller will become "the American TikTok."
How Could It Get There?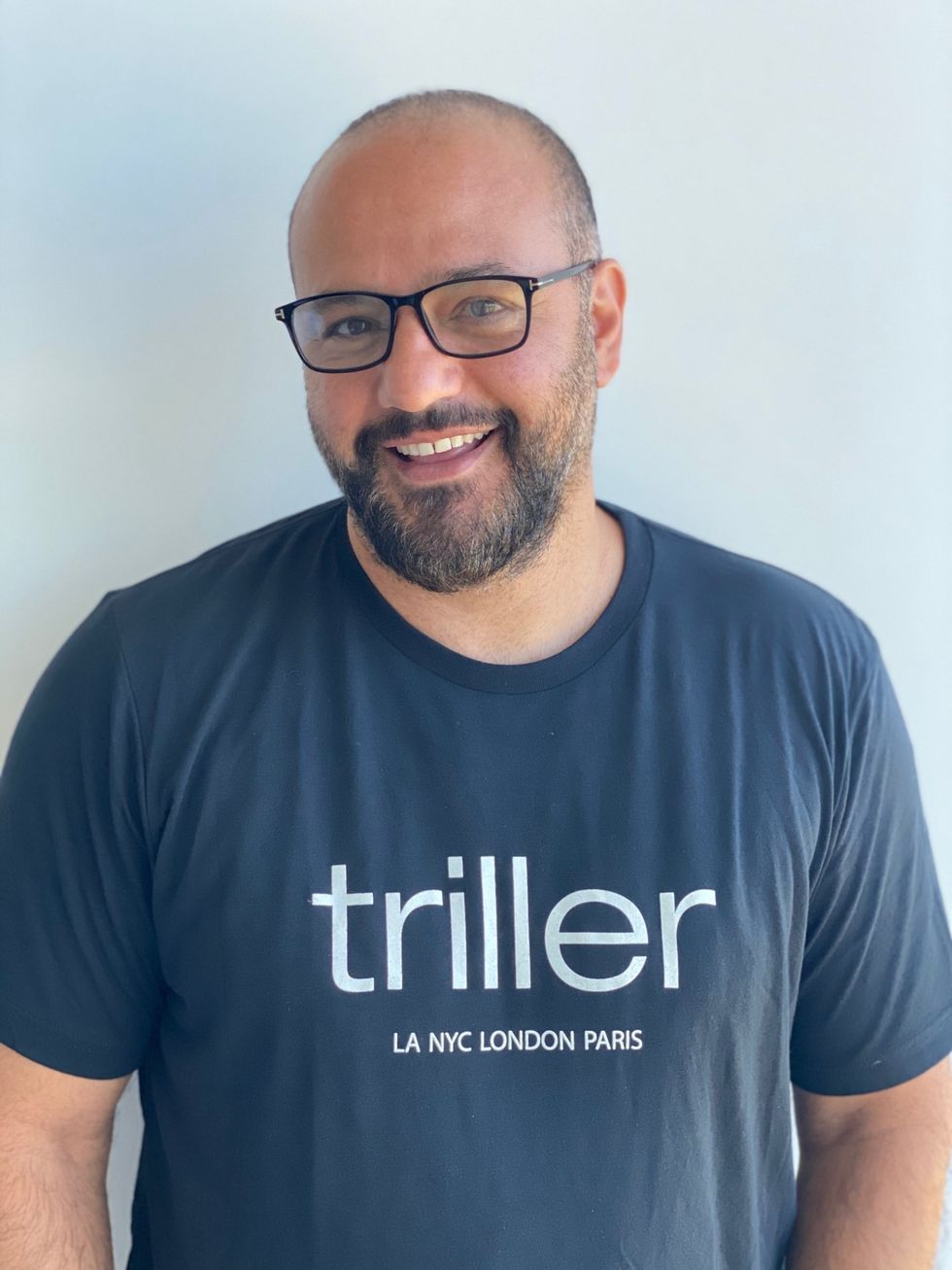 Triller executive chairman Bobby Sarnevesht.
One clue lies in India. When Narendra Modi banned TikTok and 58 other Chinese apps in June amid escalating military tensions between the two countries, Triller's usage "went through the roof," Sarnevesht said. In early July, Triller CEO Mike Lu wrote that his company had become the top iOS app in India "without spending a dime."
"We're seeing (Indian) users say they prefer Triller to TikTok, but just didn't know about it," Sarnevesht said.
To Uzzaman, Triller's ability to handle the surge of Indian users proved the strength of the platform's underlying technology. "I'm sure many other platforms would have choked with the new volume of clients," he said. With the "possibility of the same thing happening in the U.S.," Uzzaman feels confident that Triller would be ready for another upswing.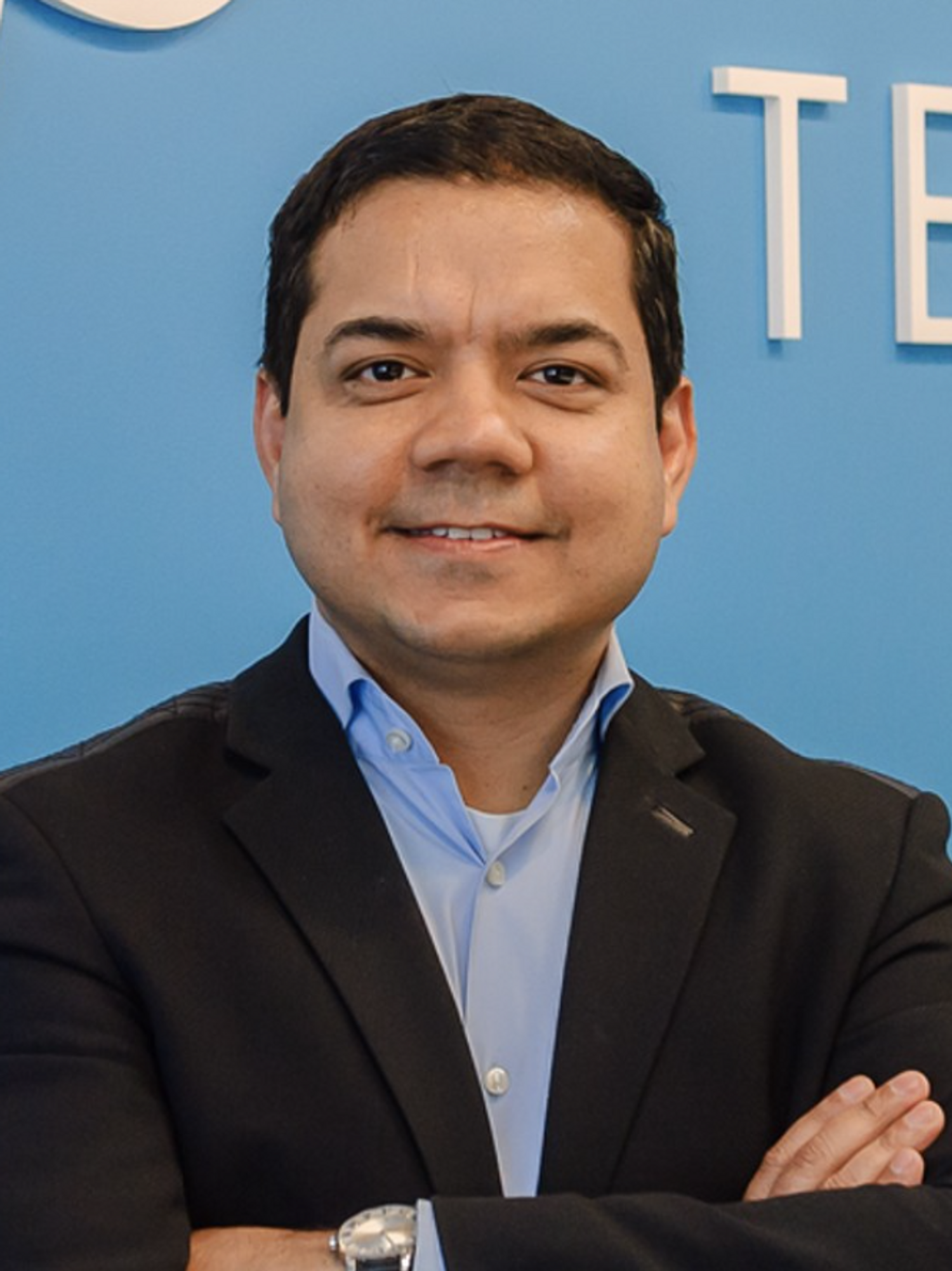 Pegasus Tech Ventures chief executive Anis Uzzaman
Anis Uzzaman
TikTok, which is reportedly the subject of preliminary discussions for a sell-off, has a big head start. According to analytics firm SensorTower, it has been downloaded over 2 billion times. TikTok's global user count is estimated at over 800 million. And a recent Reuters piece pegged its valuation around $50 billion.
If TikTok is banned in the U.S. that would obviously put Triller in a place to pick up some ground. Four factors stand out that could shift the balance in Triller's favor.
Privacy & Security
The government isn't the only one concerned about privacy and security concerns, Uzzaman said.
"The market is getting more concerned about security and privacy," he said. "People are getting more vocal." Having Triller's teams based in "the top democracies in the world...definitely makes a huge difference."
Sarnevesht emphasized that Triller "treat(s) the face as an object – we don't map the face. Data is secure. We don't track geo-locations on where users are."
Concerns around whether TikTok shares data with the Chinese government, meanwhile, have been well documented.


Music First, Social Second
"Our business is music. It's in our DNA," said Sarnevesht. Uzzaman said this confers two key advantages.
One is Triller's product mix. Uzzaman pointed to Triller's "Step Up Challenge," a music battle where competitors can win prizes, and the TrillerFest virtual music festival, which attracted over 5 million viewers and participants this April.
"We have a music-centric, music-first app that has amazing creator tools," Sarnevesht said. "Amazing events. Concert series coming out in different locations and different genres. It's a very different destination for content users and producers and watchers."
That musical foundation has lately sprouted other kinds of content. "We're starting to see a tremendous influx of content…(like) cooking, practical jokes, and gaming," Sarnevesht added.
Another advantage to being music-first, Uzzaman said, is that musical stars like posting on the app. "Alicia Keys, Cardi B, Marshmello: they're regularly posting music videos in the app – we've never seen that in TikTok," he said. "Regular people can create music videos and have people watch them right next to Eminem…(It makes) people feel like they're celebrities."
"I think artists appreciate the organicness of Triller," Sarnevesht added.
Partnerships
In line with Triller's music origins, it has long-term deals with the big three music labels and numerous music publishers. This enables Triller users to include songs from those rights holders' extensive catalogs without having to worry about copyright issues.
"What differentiates Triller is we've always had music licenses in place," said Sarnevesht. "It gives artists a platform to have their content in a place where it's not being stolen."
Conversely, TikTok has mostly operated via short-term deals with labels and publishers. It does, however, have a long-term deal with Believe, a big independent music company, and it recently forged an agreement with the National Music Publishers' Association. NMPA's President and CEO David Israelite isn't done negotiating; he posted a warning earlier this week on his Instagram that Triller should 'watch out,' later elaborating that the company "must legitimize its business by properly licensing all music on its platform."
Triller also has partnerships with Spotify and Apple Music. Jack Warning of Pegasus Ventures said these help boost user engagement. If a Triller user likes a song on the app, for instance, they can add it to a Spotify or Apple Music playlist. And users can pull songs from Spotify and Apple Music into Triller to make videos.
But "the biggest partnership that really got our attention," Uzzaman said, "was with Billboard." Alongside charts like the Billboard Hot 100, it has begun publishing weekly charts of top songs from the Triller app.
Technology
There is "more technology behind (Triller) than people understand," said Uzzaman, who likened Triller to the earlier days of Google, when it was chasing the heels of Yahoo. He pointed to Triller's AI tools for editing videos, and protocols for helping brands advertise on the platform.
Among other features, Sarnevesht pointed to new, "game-changing" recommendation algorithms, and highlighted how Triller's 2019 acquisition of UK-based MashTraxx came with "13 employees, 11 Ph.D's, all specializing in AI. One of them wrote a thesis on recommendation engines and AI in the short-form video space."
TikTok has no shortage of technology, which it has recently begun to share more openly. But it is currently being sued by Triller for patent infringement, and potentially for antitrust as well.
TikTok has highlighted its relationships with creators as a competitive advantage, which it is hoping to entrench with its recently announced creator fund. But reports have indicated that TikTok creators are beginning to look elsewhere, including to Triller.
Meanwhile, as Facebook builds its own TikTok competitor on Instagram called Reels, it has reportedly offered big deals to entice TikTokkers to defect. TikTok CEO Kevin Mayer has called Reels a copycat product, and pointed out that Facebook's previous "copycat Lasso failed quickly."
"The same thing can happen for Reels," noted Uzzaman. "Until they are playing in the market, there is no guarantee...Triller is already far ahead of anyone else in the U.S. market."
---
Sam Blake primarily covers entertainment and media for dot.LA. Find him on Twitter @hisamblake and email him at samblake@dot.LA