The Quibi Era Begins: Will It Last?
Sam Blake
Sam primarily covers entertainment and media for dot.LA. Previously he was Marjorie Deane Fellow at The Economist, where he wrote for the business and finance sections of the print edition. He has also worked at the XPRIZE Foundation, U.S. Government Accountability Office, KCRW, and MLB Advanced Media (now Disney Streaming Services). He holds an MBA from UCLA Anderson, an MPP from UCLA Luskin and a BA in History from University of Michigan. Email him at samblake@dot.LA and find him on Twitter @hisamblake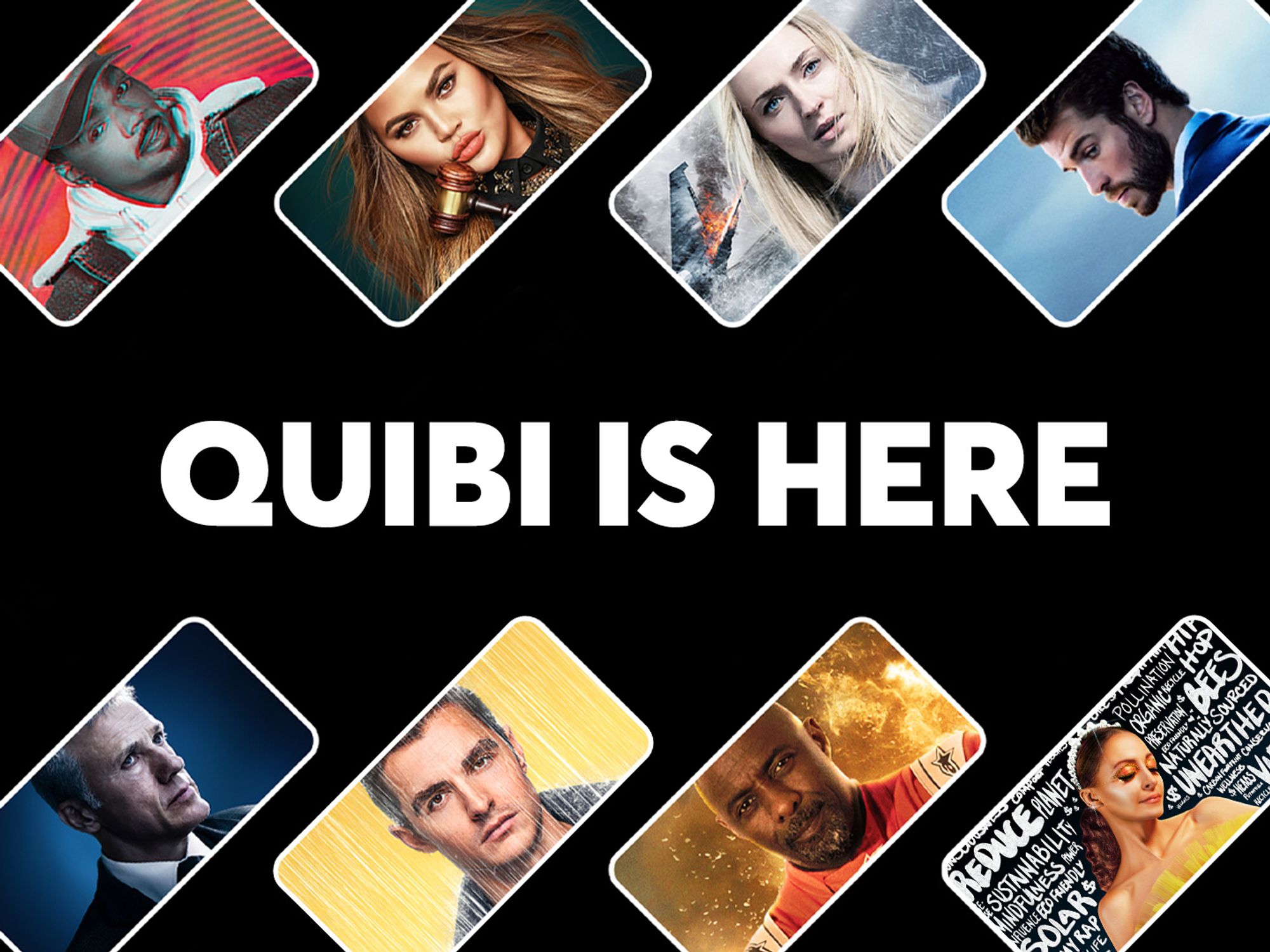 Five years after its conception and 18 months after development kicked off, Quibi launches today in the U.S. and Canada. Much has changed since founder and chairman Jeffrey Katzenberg first pitched CEO-to-be Meg Whitman over dinner on his vision of the next generation of content innovation.
Some changes have boosted the short-form, mobile-only video platform. Whitman, whose Silicon Valley track record is widely viewed as an ideal yin to the yang of Katzenberg's in Hollywood, likes to point out that mobile video usage increased from six minutes a day on average in 2012 to 60 minutes in 2018. Such trends, alongside their respective rolodexes and credibility, surely helped Quibi to raise $1.75 billion over two rounds.
---
Other developments augur less optimistically. Competition has intensified. And of course, there's the coronavirus crisis, which among other consequences forced Quibi to cancel its glitzy launch event.
One thing that appears to be business as usual, though, according to Quibi Chief Product Officer Tom Conrad, is how the company will measure success: net paid subscribers.
Quibi has been quiet on its customer projections. But Laura Martin, senior analyst at investment banking and asset management firm Needham & Company, told dot.LA one way she would analyze Quibi's goals is to consider its potential exit opportunities.
"They've already invested $1.75 billion," she said. "So they'd need to get at least a $2 billion valuation. At a 10x revenue valuation, they'd have to get $200 million in revenue. What does it take to get there?"
Though she didn't proffer a crystal ball, dot.LA did some back of the envelope math.
It will take 2.9 million annual subscribers to secure $200 million in revenue, given the subscription prices of $4.99/month with ads and $7.99/month without, and using Whitman's stated assumption that 75% of customers will opt for the cheaper option.
This does not account for the $150 million of ad inventory that Quibi has already sold, which covers the entirety of its first year.
"Until we know more about the $150 million terms and conditions, we can't know how much we can count toward a normalized annual revenue," noted Martin.
So we'll take 2.9 million as the number for now. How can Quibi get there?
To enchant subscribers, it will rely on providing them a differentiated product.
"Our ambition is to elevate the mobile viewing experience," noted Chief Technology Officer Rob Post.
Quibi: Coming To A Phone Near You April 6www.youtube.com
One way it will do so is through technology. Quibi's nifty Turnstyle feature allows users to watch content in either portrait or landscape mode. Creators and advertisers reportedly embraced the technology, which works by delivering users two simultaneous streams -- one for each mode -- along with a single audio track, Post explained. (Turnstyle is the subject of an ongoing litigation dispute involving Israeli firm Eko, which claims Quibi has infringed its patent; Quibi denies wrongdoing.)

Quibi has also been trumpeting its After Dark technology. Though not available at launch, it will supposedly allow Steven Spielberg's upcoming project to appear on people's phones only at certain times of day.
As important as Quibi's tech, if not more so, is its content. With plans to release 8,500 episodes (all 10 minutes or less) across 175 shows in year one, it debuts today with 50 shows. Five are movies-in-chapters; the first three episodes of each are now available, with new episodes meant to roll in every weekday, presumably until the story's conclusion. There are also eight documentary series, 12 unscripted shows, and 25 five-to-six-minute daily updates spanning news, weather, wellness, sports and culture.
Quibi plans to release new titles on a weekly cadence. 25 new episodes will appear each day, the company says, comprising over three hours of original content. The talent that Quibi has enlisted, in front of the camera and behind, promises top-notch production value.
Its partnership with T-Mobile will help drive customers, too (though these promotionally incentivized subscribers will contribute less to Quibi's bottom line). And, in the short term, so will its 90-day free trial for anyone who signs up in April.
But will it be enough to stand out?
Quibi's competition is fierce. Most directly it is fighting other mobile-oriented viewing platforms, particularly YouTube, Snapchat, Instagram and Facebook. But, with its production spend, it aims to stand out from such rivals. "We're staking out a premium position," Whitman has said.
Then there are other video options, including traditional TV and film, plus the increasingly numerous streaming platforms, including Netflix, Hulu, Amazon, and soon-to-arrive HBO Max and NBC's Peacock. (Not to mention video games, and so on.)
Before coronavirus, Quibi leadership could more credibly claim that it is not directly competing with these players. The company had staked out a position that would target people's "on-the-go" moments, between 7am and 7pm as Whitman has often said. It was not conceived to compete with the "prime time" offerings that folks tend to watch on their bigger screens.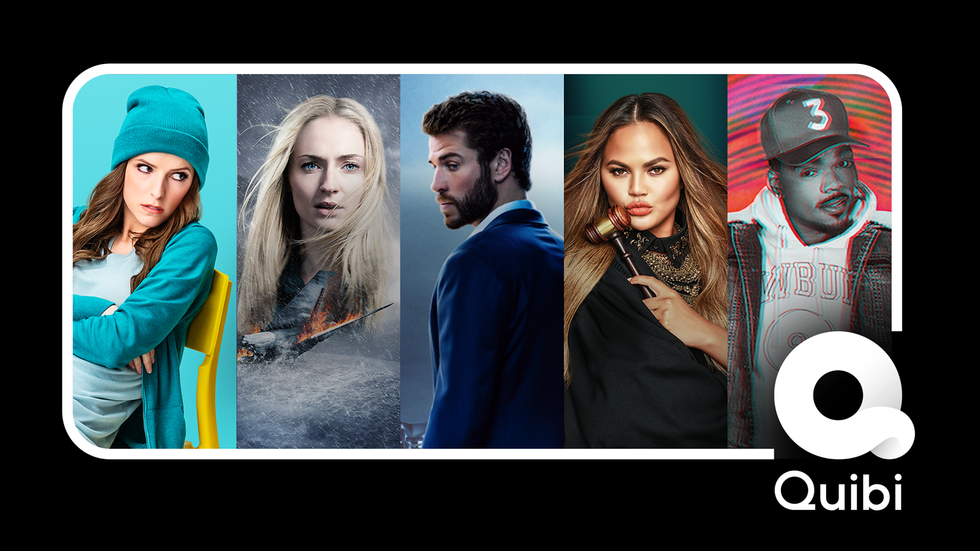 Image courtesy of Quibi
So how does the coronavirus change things?
The data and opinion here are mixed.
On one hand, customers may be hungry for content as lockdowns have injected free time into their lives. Streaming video climbed 27% in the third week of March compared to the previous two, according to Conviva, a research outfit. Daytime viewing shot up 40%.
News, in particular, is capturing people's attention, with 42% of people saying they're watching it more than before the outbreak, according to Magid, another research firm. That could bode well for Quibi given its daily update heft.
Magid also reported viewership is up on Netflix (27%) over the same period, along with live broadcast TV (20%), cable TV (18%), Hulu (14%) and Disney+ (13%). Mobile phone usage is up, as well. AT&T has reported a 39% increase in call volume, while T-Mobile has noted an 85% increase in video gaming on its devices. Snapchat has reported that viewing of its mobile-first shows on its Discover platform is also up.
The question for Quibi is whether these trends will prove complementary or competitive.
Martin thinks the former, given that Quibi's marketing will likely reach more eyeballs. "They're probably going to get more awareness and probably more adoption," she said.
Ross Benes of eMarketer concurs. "Although Quibi's premise is that you can watch it on the go, streaming services have a more captive audience right now than they probably ever will. People will still be messing around on their phones while they're stuck at home. I suspect that will lead to an increase in how many people test Quibi."
On the other hand, coronavirus has not been kind to all media. In particular, content that people tend to consume in transit is not doing so well. Podcast downloads and audiences were down in each of the final three weeks of March, according to Podtrac. Reports have also suggested that music streaming has not seen much uptick.
"The problem," says media analyst Bruce Leichtman, "is that, not only in lockdown, most people are streaming on television sets. Netflix is close to 90% on a TV set, same with (Amazon) Prime, same with Hulu."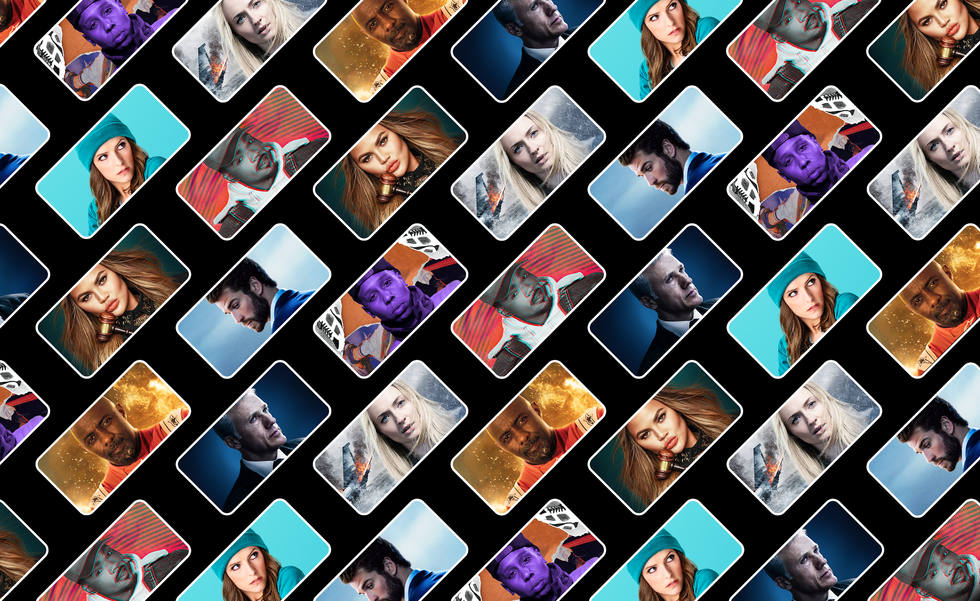 Image courtesy of Quibi
As people hunker down together, it also may hurt Quibi that, unlike Netflix for example, only one user can stream per account. "Hypothetically they've found a market niche," Leichtman summarized. "The next hurdle is, will I pay for it?"

In other words, while the next 90 days will be important for Quibi to build momentum, the following period is what will determine its success.
"Quibi will have to get people used to paying for short form video," noted Benes, "which isn't a common consumer behavior at the moment."
So what's their biggest vulnerability? "Limiting their product to one device when everyone else is expanding the devices they're on," answered Benes.
Though Katzenberg has held firm that Quibi is meant to be mobile-only, his top staff wouldn't entirely rule it out.
"One of the things that Rob and I," Post said, "and Meg and Jeffrey are all really excited about is getting the product out into the world so we can move from this experience of an intuition-driven organization to a data- and experimentation-driven organization."
"If there's appetite for Quibi in the living room or on tablets," he added, "we certainly will follow that interest as the data reveals that that's a place we can be."
As to whether the coronavirus hurts its value proposition, Quibi's company line is that those "in-between" moments it had been targeting before are still there, just different.
"I think now more than ever the use case is still there," said Conrad. "We'll see."
----
Sam Blake covers entertainment and media for dot.LA. Find him on Twitter @hisamblake and email him at samblake@dot.LA

Sam Blake
Sam primarily covers entertainment and media for dot.LA. Previously he was Marjorie Deane Fellow at The Economist, where he wrote for the business and finance sections of the print edition. He has also worked at the XPRIZE Foundation, U.S. Government Accountability Office, KCRW, and MLB Advanced Media (now Disney Streaming Services). He holds an MBA from UCLA Anderson, an MPP from UCLA Luskin and a BA in History from University of Michigan. Email him at samblake@dot.LA and find him on Twitter @hisamblake
https://twitter.com/hisamblake
samblake@dot.la