liquid death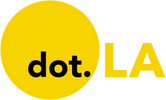 Get in the KNOW
on LA Startups & Tech
X
liquid death
Liquid Death Files Paperwork to Raise $15 Million
Canned water brand Liquid Death has raised $75 million in a new Series C funding round that values the Santa Monica-based firm at $525 million.
The funding round was led by Science Inc., the Santa Monica-based startup studio run by by investor and former Myspace CEO Michael Jones, TechCrunch reported. Science helped launch Liquid Death via a $2.3 million seed round in 2019, according to PitchBook data, and Jones sits on the water brand's board of directors. Other investors in the Series C round include Live Nation, PowerPlant Partners, Access Capital and Nomad Ventures.
Liquid Death co-founder and CEO Mike Cessario told TechCrunch that his firm plans to enter the market for flavored water—with product names that echo Liquid Death's heavy metal ethos, such as Berry It Alive, Severed Lime and Mango Chainsaw. Liquid Death is now carried in more than 29,000 locations across the U.S.—including major retailers like Whole Foods, Target, Safeway and 7-Eleven—and saw its revenues approach $45 million in 2021, compared to only $3 million in 2019.
The Series C round takes Liquid Death's total capital raised to $125 million. It follows a $23 million Series B round raised in September 2020 and a $15 million followup funding round closed last May, according to PitchBook data.
This week on the L.A. Venture podcast, hear from Mike Jones, the founder and CEO of studio and venture firm Science Inc. Jones is considered an expert on scaling and robust business strategy. He runs Science Inc. with Peter Pham, Greg Gilman and Tom Dare.
Starting in the late 90s, Jones began creating and managing his own businesses. He created UserPlane, an instant messaging service that was acquired by AOL early in his career. Following that, he was the turnaround CEO of MySpace— helping the company navigate losing its legacy status — and has invested in a number of notable brands, including GoodReads, Maker Studios Inc., HelloSociety and DogVacay.
Science is often considered an incubator. It was also the first investor in Dollar Shave Club and has also helped scale Mammoth Media, Arrive Outdoors, pray.com, Liquid Death and PlayVS. Jones has also been named one of the most influential people in Los Angeles.
Science has a venture funding studio, a blockchain fund and a late-stage SPAC. The company is best known for its venture arm, which is investing out of its $100 million Fund III.
Jones also works with these companies as an advisor. He says it's important to him that the founders he invests in are willing to learn and be highly adaptable to new strategies.
His background at MySpace, he says, gives him a unique perspective on the future of social media. He says he has respect for Snap founder Evan Spiegel, but adds he thinks social media needs to be more empathetic.
"in a world where when you and I meet up in person, we have millions of micro expressions on how we're communicating with each other," he says, "like pheromones, and all the other components that go into two people standing next to each other and actually having a conversation. We have to rebuild that digitally."
This is why he argues that founders' intent and message are so important.
"The thesis of an authentic brand is 'I make this product because I believe it's the right thing to do. And it has a purpose'," he says, beyond profit.
Mike offers his insights on investing, the 2020 ecommerce boom, the future of NFTs and his passion for cyrptocurrency.
"One thing that's 100% true is I've never seen retention correct itself. If you need to change retention substantially, you need to make substantial changes to the business." — Mike Jones
dot.LA Engagement Intern Colleen Tufts contributed to this post.
Want to hear more of L.A. Venture? Listen on Apple Podcasts, Stitcher, Spotify or wherever you get your podcasts.
From Your Site Articles
Related Articles Around the Web
Liquid Death, the bad-boy themed brand selling Austrian mountain water in tallboy cans, has had quite the life.

The unlikely Santa Monica company filed paperwork indicating it is raising nearly $15 million in additional equity funding. It says it has already raised about $10 million of that, according to paperwork filed Wednesday with the Securities and Exchange Commission.
Michael Cessario, the ad-man turned co-founder and CEO of Liquid Death, did not respond to emails seeking comment.
Liquid Death most recently raised $23 million of Series B venture funding from Convivialité Ventures, Velvet Sea Ventures and Uncommon Denominator in September at a pre-money valuation at $82 million, according to Pitchbook data. It also raised $10.1 million of Series A venture funding in February 2020 in a deal led by Velvet Sea Ventures at a pre-money valuation at $39.9 million.
Science Inc, a Santa Monica-based startup studio and early-stage venture fund, led the company's 2019 seed round at a $5 million valuation.
Featuring the slogan "Murder Your Thirst," Liquid Death sells its mountain water directly to consumers for $14.99 a case, not including shipping. It is also available in select 7-11 and Whole Foods locations.
From Your Site Articles
Related Articles Around the Web