evan spiegel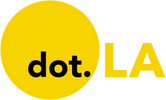 Get in the KNOW
on LA Startups & Tech
X
evan spiegel
upload.wikimedia.org
Like most tech companies, Snap Inc. employees are largely white and male and the company has been grappling with its lack of diversity.

On Wednesday, its CEO Evan Spiegel gathered an all-star group of influential leaders in Southern California's tech space from Google to Spotify and Headspace for some well-intentioned hand wringing.
"I think all of that is really hard to turn into real change unless each individual team member deeply understands and cares about diversity, equity and inclusion," said Spiegel, referring to a host of new internal metrics and systems the company has implemented.
Backstage Capital founder Arlan Hamilton, who is Black, was more blunt: Hire people of color.
CEOs "can create all these products, but they can't hire women or underrepresented groups onto their tech teams." said Hamilton, whose firm invests in startups founded by people of color, LGBTQ or women –a group she estimates accounted for about 10% of all venture investment. She sat alongside Spiegel at one of the company's panels. "The better question is to ask someone else why so why is it so hard for them."
Snap released its first public diversity report in April. The company reported this year it increased hiring racial and ethnic minorities in leadership from .5% to 13.6%. Asians make up 33.4% of staff. 4.9% of Snap's staff is Black, and 6.9% are Hispanic or Latinx.
Still, the Santa Monica-based company is overwhelmingly white, and male – nearly 50% of the company was white in its 2020 survey, while 66% was male.
The problem isn't unique to Snap; nearly all tech companies are reckoning with pressure to become more socially responsible and invest in a staff that's both diverse and talented.
"There have been reports that have come out, including from two portfolio companies of ours, that kind of prove that mostly, those promises were broken or haven't come to fruition yet," Hamilton said. "But there's still time to make up for that and I think the proof is in the pudding."
Snap's day-long diversity conference was an effort to own the narrative on a topic that has long dogged the industry.
Snap has "committed to becoming an anti-racist company" recently after being called out as part of the larger community of tech companies falling short on hiring a diverse workforce.
In 2019, the Wall Street Journal reported Snap paid settlement to three women who alleged they were targeted for layoffs because of their gender -- Snap denied this, and said that nearly three-quarters of the layoffs were men.
Shortly after, in June of 219, Snap hired Oona King to be its vice president of diversity, equity and inclusion after a maelstrom of bad press. The following month, the company announced it would do an investigation into allegations of racism and sexism.
Spiegel touted Snap's participation along with companies like Google and PwC in a recently released Action to Catalyze Tech (ACT) report that recommends tactics executives can take to make their companies more diverse.
The report calls itself "the blueprint for anyone who wants to promote equity in tech," and calls for hiring historically underrepresented talent, like people who are LGBTQ+ and/or people of color.
From Your Site Articles
Related Articles Around the Web
Rachel Uranga
Snap shares soared as high as nearly 17% in after-hours trading Thursday after reporting its highest rates of revenue and user growth in four years.
It's not surprising the company grew compared to the same time last year, when advertisers pulled back spending, but Snap's rosy projections for the upcoming quarter suggest the post-pandemic bump wasn't a quirk.
Snap told investors on Thursday it forecasts 58% to 60% year-over-year revenue growth in the third quarter. Share prices approached the record-highs that Snap saw in February following the company's announcement that it anticipates 50% revenue growth for the next several years.
Analysts had expected a big year-over-year jump this quarter as the pandemic subsided and advertisers spent more. Snap nevertheless exceeded expectations, hitting 293 million users and more than doubling revenue.
CEO Evan Spiegel said he expects growth to continue as Snap moves deeper into ecommerce with ongoing investments in features like AR shopping.
Analysts agree that Snap has plenty of room to further monetize that, along with other relatively new features like Maps and Spotlight, the TikTok-like, algorithmically-surfaced video feed that Snap launched in November. The company grew its Spotlight daily active users 49% quarter-over-quarter.
Spiegel told investors Snap is not ready to turn Spotlight into a revenue generator.
"We've done small testing with advertising in Spotlight but for now we're just really focused on the core experience," Spiegel said. "We've got a great roadmap of improvements and we just don't want the team to get distracted, frankly, with monetization at this point."
Snap pulled in $3.35 per user globally, beating Wall Street expectations. Still, that figure still lags behind competitors like Twitter (around $5) and Facebook (over $13). Analysts believe that, too, gives Snap room to grow.
This week on the L.A. Venture podcast, hear from Mike Jones, the founder and CEO of studio and venture firm Science Inc. Jones is considered an expert on scaling and robust business strategy. He runs Science Inc. with Peter Pham, Greg Gilman and Tom Dare.
Starting in the late 90s, Jones began creating and managing his own businesses. He created UserPlane, an instant messaging service that was acquired by AOL early in his career. Following that, he was the turnaround CEO of MySpace— helping the company navigate losing its legacy status — and has invested in a number of notable brands, including GoodReads, Maker Studios Inc., HelloSociety and DogVacay.
Science is often considered an incubator. It was also the first investor in Dollar Shave Club and has also helped scale Mammoth Media, Arrive Outdoors, pray.com, Liquid Death and PlayVS. Jones has also been named one of the most influential people in Los Angeles.
Science has a venture funding studio, a blockchain fund and a late-stage SPAC. The company is best known for its venture arm, which is investing out of its $100 million Fund III.
Jones also works with these companies as an advisor. He says it's important to him that the founders he invests in are willing to learn and be highly adaptable to new strategies.
His background at MySpace, he says, gives him a unique perspective on the future of social media. He says he has respect for Snap founder Evan Spiegel, but adds he thinks social media needs to be more empathetic.
"in a world where when you and I meet up in person, we have millions of micro expressions on how we're communicating with each other," he says, "like pheromones, and all the other components that go into two people standing next to each other and actually having a conversation. We have to rebuild that digitally."
This is why he argues that founders' intent and message are so important.
"The thesis of an authentic brand is 'I make this product because I believe it's the right thing to do. And it has a purpose'," he says, beyond profit.
Mike offers his insights on investing, the 2020 ecommerce boom, the future of NFTs and his passion for cyrptocurrency.
"One thing that's 100% true is I've never seen retention correct itself. If you need to change retention substantially, you need to make substantial changes to the business." — Mike Jones
dot.LA Engagement Intern Colleen Tufts contributed to this post.
Want to hear more of L.A. Venture? Listen on Apple Podcasts, Stitcher, Spotify or wherever you get your podcasts.
From Your Site Articles
Related Articles Around the Web