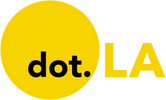 Get in the KNOW  
  on LA Startups & Tech  
X

PowerPlant Partners Closes Third Fund at $330M
Kristin Snyder
Kristin Snyder is dot.LA's 2022/23 Editorial Fellow. She previously interned with Tiger Oak Media and led the arts section for UCLA's Daily Bruin.
03:36 PM | September 09, 2022
PowerPlant Partners, a Los Angeles and San Francisco-based investment management firm, closed a $330 million fund.
With the final closing of PowerPlant Ventures III L.P. (PPV Fund III), the firm plans to expand its current focus on plant-based consumer food and beverage brands to incorporate consumer technology alongside service and enablement companies. Dan Gluck, PowerPlant co-managing partner, told dot.LA the firm still intends to back companies that center around human and planetary wellness.
---
"What we've announced is that as we grow as a firm, plant-based will always 100% be part of our DNA and be part of what we do," Gluck said. "However, as we grow as a firm, we're seeing a lot more opportunities to broaden our scope of investments to focus on all businesses, consumer-facing as well as even backward in the supply chain, that are sustainable businesses that are furthering people and planetary health."
As active investors, PPV Fund III plans to invest between $15 million and $40 million in each company. So far, it has invested in four. PowerPlant invested $40 million in a Series C round for Miyoko's Creamery, which focuses on plant-based cheeses and butter. The other companies focus on beverages—Gluck said Santa Monica-based canned water company Liquid Death appeals to people who want the appearance of drinking an energy drink without the added sugar.
With their "death to plastic" and trendy aluminum cans which have made waves across social media platforms, Gluck said Liquid Death follows PowerPlant's intent to better the planet. Additionally, he said Calgary-based Partake Brewing is rising in the non-alcoholic beer field as younger generations shift to healthier habits.
For its final investment, PowerPlant hand-crafted SYSTM Foods by acquiring and combining coffee company Chameleon Cold-Brew and beverage brand REBBL. PowerPlant was able to buy both companies at a discount, giving them the chance to create meaningful value, he said.
"There's a lot of companies out there," he said. "We believe that there's a lot of synergies to be had by combining several brands. And, furthermore, part of that thesis was that there was going to be a period of market volatility where there was going to be a shakeout in the environment in the market where we would be able to acquire brands that are cheap."
PowerPlant's portfolio includes El Segundo-based Beyond Meat, a plant-based meat substitute producer, and Los Angeles-based Thrive Market, an organic food e-commerce retailer.
As PowerPlant plans to move into the consumer wellness space, the firm is moving away from investing in early-stage consumer businesses to funding growth-stage companies. All four PPV Fund III companies are growing quickly, he said, and the partners' experience in scaling and exiting businesses can provide expertise for growing companies.
"What we know is that early stage consumer investing—it's tough, frankly, and we think there's just simply not enough moats for traditional consumer brands other than the brand itself," he said. "We have really decided that the opportunity set from a financial perspective makes the most sense to be a bit more focused on growth."
Kristin Snyder
Kristin Snyder is dot.LA's 2022/23 Editorial Fellow. She previously interned with Tiger Oak Media and led the arts section for UCLA's Daily Bruin.
https://twitter.com/ksnyder_db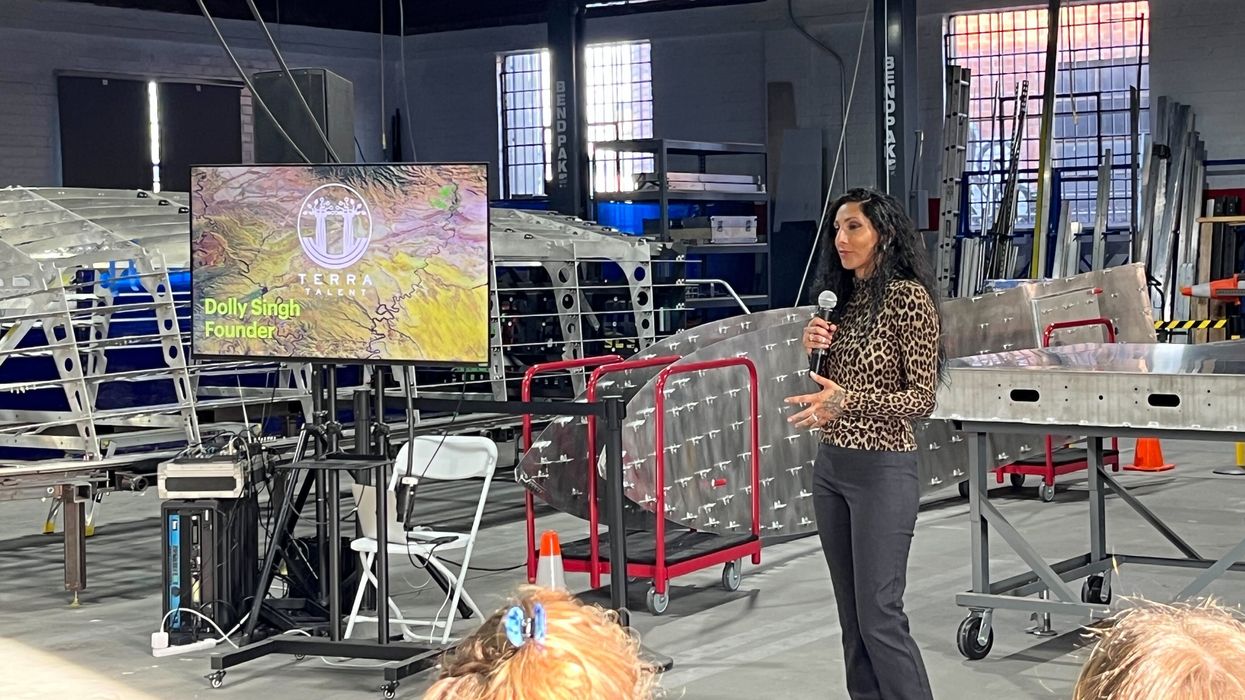 Samson Amore
At Lowercarbon Capital's LA Tech Week event Thursday, the synergy between the region's aerospace industry and greentech startups was clear.
The event sponsored by Lowercarbon, Climate Draft (and the defunct Silicon Valley Bank's Climate Technology & Sustainability team) brought together a handful of local startups in Hawthorne not far from LAX, and many of the companies shared DNA with arguably the region's most famous tech resident: SpaceX.
Here's a look at the greentech startups that pitched during the Tech Week event, and how they think what they're building could help solve the climate crisis.
Arbor: Based in El Segundo, this year-old startup is working to convert organic waste into energy and fresh water. At the same time, it also uses biomass carbon removal and storage to remove carbon from the atmosphere and sequester it in an attempt to avoid further damaging the earth's ozone layer. At the Tech Week event Thursday, Arbor CEO Brad Hartwig told a stunned crowd that Arbor aims to remove about five billion tons of organic waste from landfills and turn that into about 6 PWh, or a quarter of the global electricity need, each year. Hartwig is an alumni of SpaceX; he was a manufacturing engineer on the Crew Dragon engines from 2016-2018 and later a flight test engineer at Kitty Hawk.
Antora: Sunnyvale-based Antora Energy was founded in 2017, making it one of the oldest companies on the pitching block during the event. Backed by investors including the National Science Foundation and Los Angeles-based Overture VC, Antora has raised roughly $57 million to date, most recently a $50 million round last February. Chief operating officer Justin Briggs said Antora's goal is to modernize and popularize thermal energy storage using ultra-hot carbon. Massive heated carbon blocks can give off thermal energy, which Antora's proprietary batteries then absorb and store as energy. It's an ambitious goal, but one the world needs at scale to green its energy footprint. According to Briggs, "the biggest challenge is how can we turn back variable intermittent renewable electricity into something that's reliable and on demand, so we can use it to provide energy to everything we need."
Arc: Hosting the panel was Arc, an electric boating company that's gained surprising momentum, moving from design to delivering its first e-boats in just two years of existence. Founded in 2021, the company's already 70 employees strong and has already sold some of its first e-boats to customers willing to pay the luxury price tag, CTO Ryan Cook said Thursday. Cook said that to meet the power needs of a battery-powered speedboat, the Arc team designed the vehicle around the battery pack with the goal of it being competitive with gas boats when compared to range and cost of gas. But on the pricing side, it's not cheap. Arc's flagship vessel, the Arc One is expected to cost roughly $300,000. During the panel, Cook compared the boat to being "like an early Tesla Roadster." To date Arc Boats has raised just over $35 million, according to PitchBook, from investors including Kevin Durant, Will Smith and Sean "Diddy" Combs.
Clarity Technology: Carbon removal startup Clarity is based in LA and was founded by Yale graduate and CEO Glen Meyerowitz last year. Clarity is working to make "gigaton solutions for gigaton problems." Their aim? To remove up to 2,000 billion pounds of carbon from the atmosphere through direct air capture, a process which uses massive fans to move chemicals that capture CO2. But the challenge, Meyerowitz noted in his speech, is doing this at scale in a way that makes an actual dent in the planet's emissions while also efficiently using the electricity needed to do so. Meyerowitz spent nearly five years working as an engineer for SpaceX in Texas, and added he's looking to transfer those learnings into Clarity.
Parallel Systems: Based in Downtown LA's Arts District, this startup is building zero-emission rail vehicles that are capable of long-haul journeys otherwise done by a trucking company. The estimated $700 billion trucking industry, Parallel Systems CEO Matt Soule said, is ripe for an overhaul and could benefit from moving some of its goods off-road to electric railcars. According to Soule, Parallel's electric battery-powered rail vehicles use 25% of the energy a semi truck uses, and at a competitive cost. Funded in part by a February 2022 grant from the U.S. Department of Energy, Parallel Systems has raised about $57 million to date. Its most recent venture funding round was a $49 million Series A led by Santa Monica-based VC Anthos Capital. Local VCs including Riot Ventures and Santa Monica-based Embark Ventures are also backers of Parallel.
Terra Talent: Unlike the rest of the startups pitching at the Tech Week event, Terra Talent was focused on building teams rather than technology. Founder Dolly Singh worked at SpaceX, Oculus and Citadel as a headhunter, and now runs Terra, a talent and advisory firm that helps companies recruit top talent in the greentech space. But, she said, she's concerned that all the work these startups are doing won't matter unless we very quickly turn around the current trendlines. "Earth will shake us off like and she will do just fine in 10,000 years," she said. "It's our way of living, everything we love is actually here on earth… there's nothing I love on Mars," adding that she's hopeful the startups that pitched during the event will be instrumental in making sure the planet stays habitable for a little while longer.

Samson Amore
Samson Amore is a reporter for dot.LA. He holds a degree in journalism from Emerson College. Send tips or pitches to samsonamore@dot.la and find him on Twitter @Samsonamore.
https://twitter.com/samsonamore
samsonamore@dot.la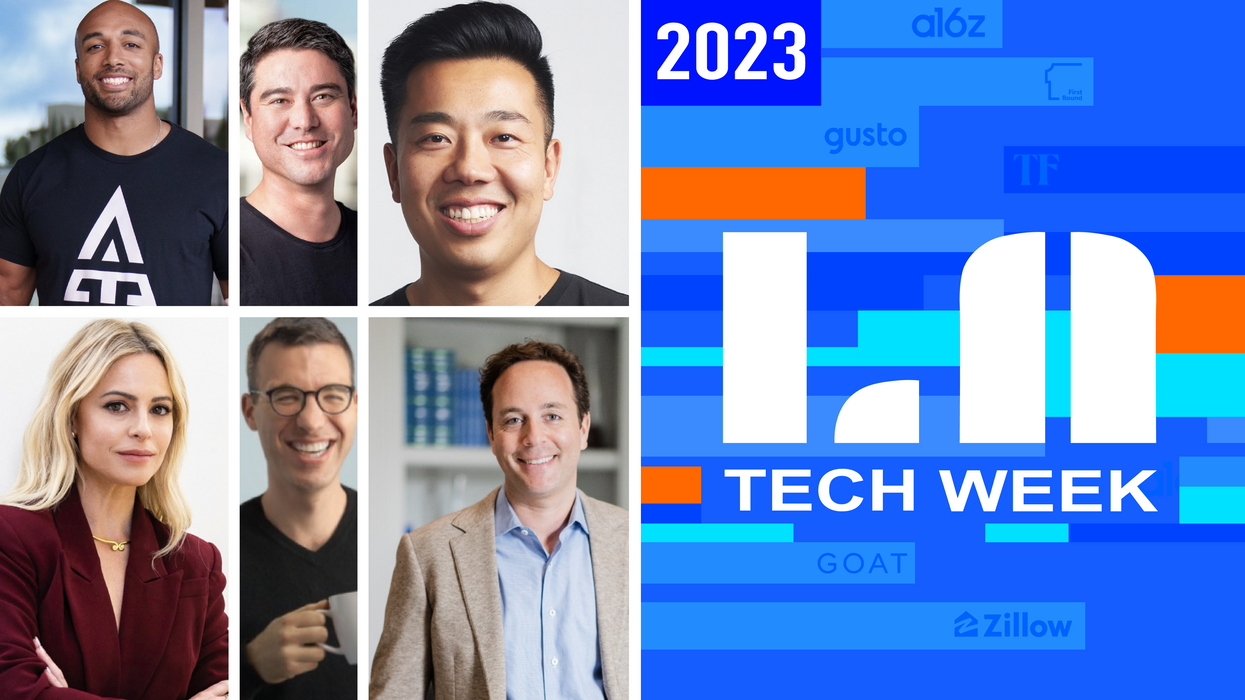 Evan Xie
This is the web version of dot.LA's daily newsletter. Sign up to get the latest news on Southern California's tech, startup and venture capital scene.
MONDAY
LA Hardtech: Local Talent Meets CEOs: Want to see robots in action? This hardtech event will showcase product demos and feature conversations about all things aircrafts, satellites, electric vehicles, robots and medical devices. June 5 from 5 p.m. to 8 p.m. in El Segundo.
Technology and Storytelling for Social Good: LA2050 and Goldhirsh Foundation president Tara Roth will moderate a panel featuring Alexis Cabrera of 9 Dots, Laura Gonzalez of Los Angeles Cleantech Incubator (LACI), Sabra Williams of Creative Acts, and Paul Lanctot of The Debt Collective. Tickets are sold out, but stay tuned for dot.LA's coverage of how technology can advance social good.
TUESDAY
Building a Startup Using Generative AI: As AI takes over the tech space, more startups are eyeing the burgeoning tool. Google's west coast Head of VC and Startup Partnerships Alexandra Dumas will moderate a panel focused on how startups can best utilize AI. June 6 from 9 a.m. to 11:30 a.m. in Venice.
AI &Music: The Black Eyed Peas' will.i.am will join Google AI's K Allado-McDowell, Never Before Heard Sounds' Parag Mital and SOMMS.ai's Matthew Adell to discuss how AI is changing music composition and production. June 6 from 6 p.m. to 10 p.m. in Hollywood.
BLCK VC + Diversity VC: Navigating the Capital Landscape Panel: Two VCs focused on helping people of color grow their investing careers, BLCK VC and Diversity VC, will host a panel discussion on how diverse fund managers and founders can secure funding. June 6 from 9 a.m. to 11 a.m. in West L.A.
Female Founders: Female Founders: Planning. Pivoting. Profiting: Female entrepreneurs—including Mia Pokriefka of Huxly, Anjali Kundra of Partender, Sunny Wu of LE ORA and Montré Moore of AMP Beauty LA—will discuss how women can set their businesses up for success. June 6 from 2 p.m. to 4 p.m. in Fairfax.
LA #TechWeek VC Kickoff Party: dot.LA executive chairman Spencer Rascoff's venture fund 75 & Sunny is partnering with VC firm Crosscut to launch L.A. Tech week with music, drinks and networking. June 6 from 6:30 p.m. to 9:30 p.m. in Pacific Palisades.
WEDNESDAY
SUPERCHARGE LA: Access to Capital & Cocktails: Join dot.LA for a night of networking and live music with a set by renowned artist, DJ, producer, and photographer D-Nice. In addition, LA Chargers running back Austin Ekeler will be joined by Grammy award winning artist Miguel and other leaders from LA venture capital to discuss how founders can increase their funding. June 7 from 6 p.m. to 10 p.m. in Santa Monica.
Hollywood Dream: Star in 3D Movie with Your Avatar, Rendered from Script with PentoPix: Storytellers from PentoPix, an AI video generator, will share their thoughts on how the new technology can change the film production process. Attendees can insert their own 3D avatar into a story created for the event. June 7 from 9 a.m. to 7 p.m. in Santa Monica.
THURSDAY
Aerospace Meets Climate Tech: Learn more about how climate tech is transforming the aerospace industry at this panel featuring the industry's founders and investors. Get a look at how Arc Boats made an electric sport boat, tour the company's production floor and hear from its team of former rocket scientists. June 8 from 5 p.m. to 8 p.m. in Los Angeles.
Marketing in the Age of AI: What Startups & Creatives Need to Know About the Changing Creative Industry: Learn how brand strategists are utilizing AI to upend the creative process while still reaching audiences. Software platforms Melodize.ai and Davant Systems and advertising platform Trade Secret will dive into AI-generated short-form videos and images. June 8 from 2 p.m. to 4 p.m. in Playa Vista.
Content Capital: Where Investors Meet Creators: Techstars Managing Director Melissa Pegus will discuss how the next generation of the creator economy can find inspiration—and funding. June 8 from 6 p.m. to 8 p.m. in Santa Monica.
FRIDAY
Sports in LA: Investing, Founding and Growing: Sports PR agency Athlete Strategies will host an event featuring founders, VCs and athletes sharing industry investment opportunities and trends. June 9 from 11 a.m. to 4 p.m. in Santa Monica.
Moonshot Thinking & Radical Solutions: Google and "X"—an innovation lab within Alphabet dedicated to building technology that will improve people's lives—will discuss setting goals, fostering breakthroughs and redefining humanity. June 9 from 9 a.m. to 11:30 a.m. in Playa Vista.
The Closeout Event by Mantis VC and M13: Wrap up L.A. Tech Week with a night of networking. Join founders, VCs and investors at an event put on by The Chainsmokers' Mantis VC and M13. June 9 from 7 p.m. to 10 p.m. in Santa Monica.
Kristin Snyder
Kristin Snyder is dot.LA's 2022/23 Editorial Fellow. She previously interned with Tiger Oak Media and led the arts section for UCLA's Daily Bruin.
https://twitter.com/ksnyder_db