People are assessing their smile after the pandemic moved meetings online and forced workers to stare at themselves for hours on end as they chat with colleagues.

Orthodontists and the American Association of Orthodontics say that's what's partially behind the 92.5% surge of orthodontics patients. Many are asking for teeth-straightening treatments. They call it the "Zoom Effect."
Orthodontist John Pham sees the cosmetic appeal of teeth straightening. He thinks it will become as commonplace among the well-heeled, body conscious set as Botox or CoolSculpting treatment. Pham founded InBrace, an Irvine-based orthodontic company that was originally his thesis as an orthodontist at USC. His startup announced Wednesday it raised $102 million in a Series D round.
It's one of many startups in the surprisingly competitive orthodontics space dominated by clear teeth aligners and lingual braces, which go on the back of teeth but it often costs more than aligners or traditional braces.
"Lingual braces are regular braces put on the inside (or behind the teeth)," said Pham. "So they took something bad and made it worse."

InBrace's "smartwire" dental brace.
InBrace works differently. The company puts braces on the back of the teeth too, but uses a "smartwire" made out of nitinol, material different from the metal usually associated with braces. The nitinol remembers its original shape and returns to it after being manipulated -- kind of like a stretched slinky bouncing back into shape. The smartwire aligns teeth over time using gentle pressure.
The market has long been dominated by Align Technology (makers of Invisalign) and Smile Direct Club. Aligners have often been used as an alternative to traditional braces that sit at the front of the teeth due to their low profile aesthetic. The pandemic has only bolstered their popularity, as direct-to-consumer companies have boomed.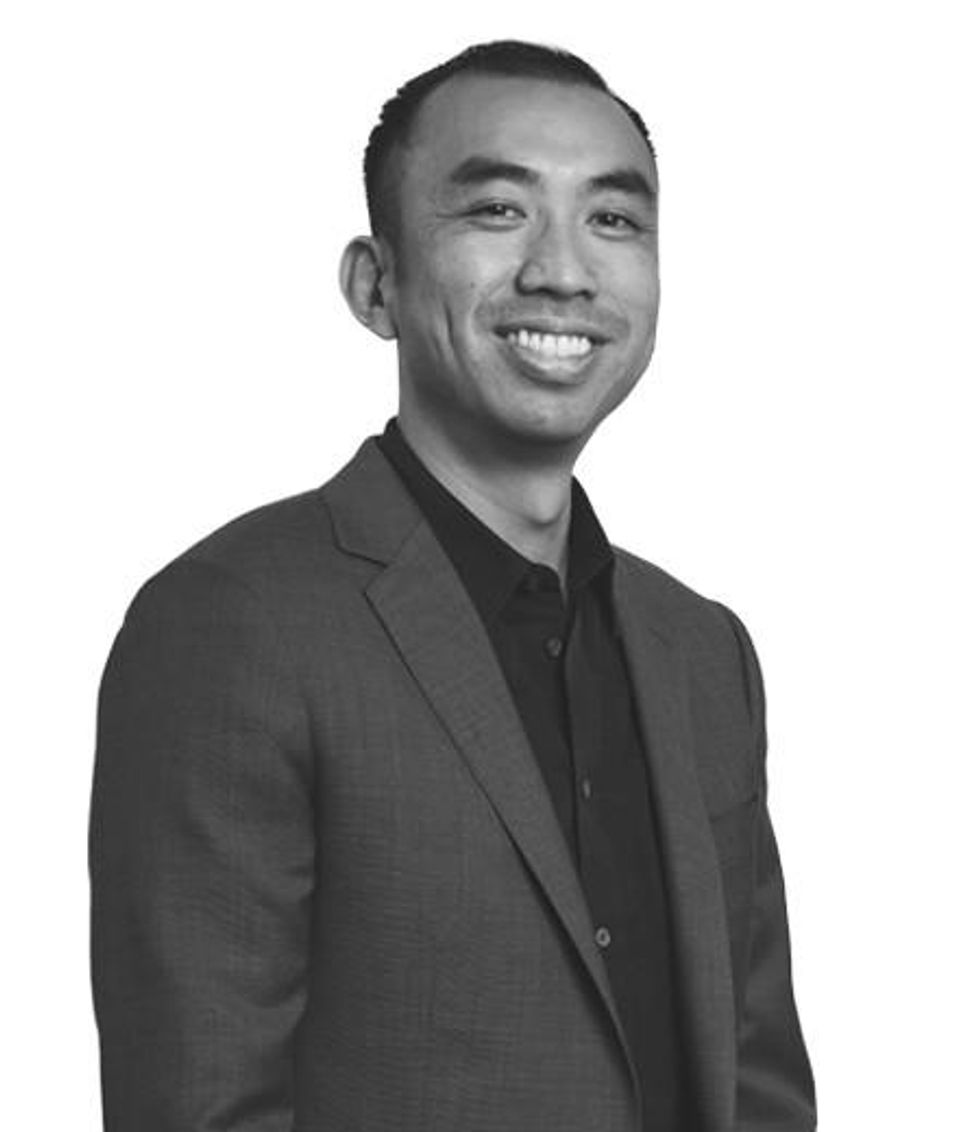 InBrace CEO and co-founder John Pham
But teeth straightening is not just a cosmetic procedure - the process involves understanding and observing facial bones and jawbones to make sure the person undergoing treatment isn't being harmed, and cosmetic teeth straightening can lead to an open bite where the back teeth don't align and cause chewing problems, or even loss of teeth. The AAO has long been wary of direct-to-consumer teeth-straightening companies, emphasizing that check ups and proper monitoring are necessary for dental health.
"They can't fix their teeth with a selfie. Any patient at any age, should be wary of quick-fix claims," said Dr. Ken Dillehay, AAO president in an email. "While the convenience of DTC/DIY [direct-to-consumer/do-it-yourself] may sound tempting, convenience should not come at the risk of patient health and well-being by bypassing important patient protections."
Clients are matched to an orthodontist through InBrace, and the orthodontist takes a scan of the inside of the person's mouth for the company to use as a model to develop a treatment plan. After the orthodontist implements it, patients come in every two to three months for checkups, but there is rarely a need to adjust and no need to tighten the braces.
InBrace said the price is comparable to regular braces or aligners - the treatment runs $4,000 to $6,000 before insurance.

A 12-month treatment with braces or aligners would take 3 months with its product. The company says it uses significantly less pressure to move the teeth than aligners and braces, which use the most pressure when they are first put in or adjusted, and then quickly lose pressure over time. Pham said teeth don't need a lot of pressure to move, and most peoples' teeth realign after braces simply because of tongue pressure.
"This is known in orthodontics: heavy forces actually move teeth more inefficiently because it impedes the blood flow to your teeth," Pham said.
The oversubscribed Series D is more than the company made in its previous funding rounds combined, and the company is using that money to build its sales force and marketing department to grow its base of hundreds of orthodontists around the country who offer this treatment.