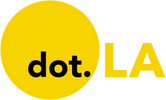 Get in the KNOW  
  on LA Startups & Tech  
X
Rivian Banking on Solar Energy To Power Its EV Chargers
Kristin Snyder
Kristin Snyder is dot.LA's 2022/23 Editorial Fellow. She previously interned with Tiger Oak Media and led the arts section for UCLA's Daily Bruin.
03:51 PM | April 28, 2022
Electric truck and SUV manufacturer Rivian has entered an agreement with solar energy company Clearloop to finance a Tennessee solar facility that will help power its EV chargers in the region. Axios first reported the news Thursday.
The Irvine-based automaker provided upfront financing for one megawatt of renewable electricity at the Paris Solar Farm in Puryear, Tenn., about 100 miles west of Nashville. The solar farm broke ground on Tuesday; once completed, it will produce 6.75 megawatts of energy annually.
---
Rivian's one megawatt investment will power its Rivian Waypoint chargers located in Tennessee state parks, among "other clean energy commitments in the region," it said in a press release. Power production startup Silicon Ranch, which acquired Clearloop last year, will build the solar farm. Tennessee utility Paris BPU, a partner in the Puryear solar farm, will oversee operations.
The partnership comes as Rivian has struggled to meet production targets, while CEO RJ Scaringe recently predicted a major electric vehicle battery shortage in the coming years. Rivian is also facing pushback on recent expansion plans after its $5 billion factory in Georgia was approved despite backlash from local communities. In recent months, the company has faced shareholder lawsuits over price increases to its vehicles and seen its stock tumble in the wake of its initial public offering last November.
Rivian joins a growing number of Southern California-based startups investing in solar power. Long Beach-based rocket maker Rocket Lab acquired New Mexico-based solar panel company SolAero last year, while Santa Monica-based B2U Storage Solutions plans to transform depleted electric vehicle batteries into solar power storage. In January, San Diego-based electric vehicle charging startup ChargeNet raised funds to bring solar-powered EV charging stations to fast-food parking lots.
Yet curbing enthusiasm about the alternative energy source is the Biden administration's investigation into whether China circumvented tariffs on solar equipment imports to the U.S.—a probe that could hinder the domestic solar industry's ability to build projects.
Kristin Snyder
Kristin Snyder is dot.LA's 2022/23 Editorial Fellow. She previously interned with Tiger Oak Media and led the arts section for UCLA's Daily Bruin.
https://twitter.com/ksnyder_db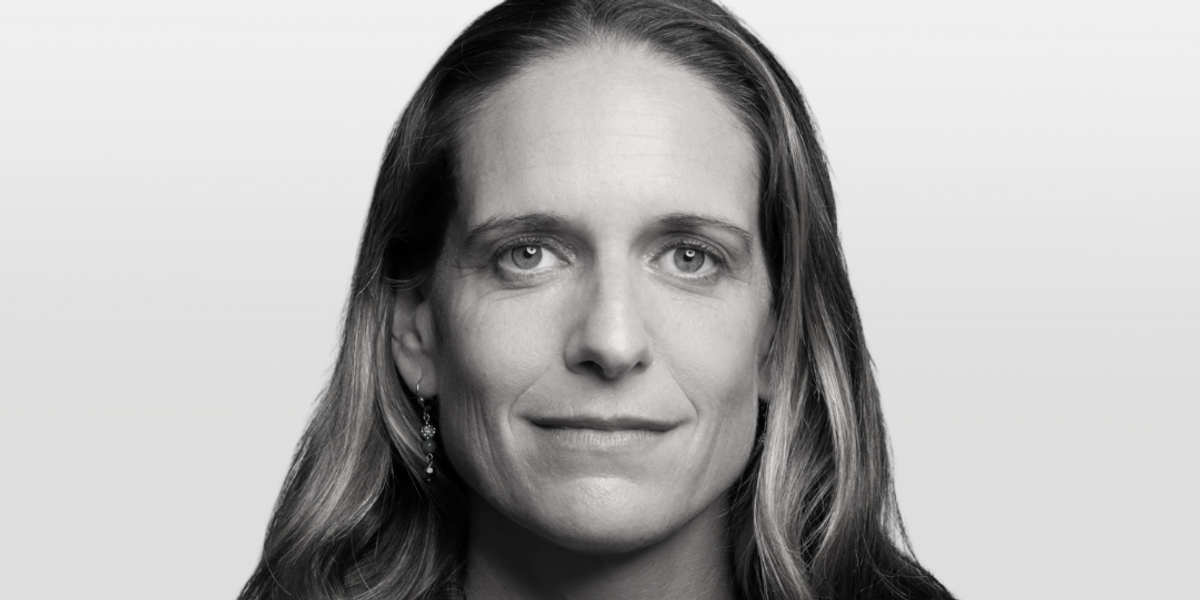 Courtesy of Behind Her Empire
On this episode of Behind Her Empire, mindbodygreen co-founder and co-CEO Colleen Wachob shares her perspective on managing stress and navigating self-worth as an entrepreneur and the importance of celebrating the wins in your business.
Wachob and her husband founded mindbodygreen in 2009, a digital media and lifestyle brand at the forefront of the wellness movement. To date, mindbodygreen has over 15 million monthly users and the Wachobs were pioneers in the industry.
"We wanted to kind of reframe the conversation, reawaken the conversation," Wachob said. "When we look at wellness, and longevity, we're like it is literally our job to be at the forefront of this conversation and we don't have time for these protocols, for these routines, as parents as entrepreneurs, but regardless of what life stage you're at, how do we think about well being as something that we integrate into our lives and not something else that we add."
Prior to building mindbodygreen, Wachob spent a decade at Fortune 500 companies like Gap, Walmart and Amazon. During this time, she was working long hours at Amazon and wasn't listening to the sounds of her body. She suffered from a catastrophic pulmonary embolism at 32.
"As a woman especially with children, you always have to kind of listen to those signs from your body when something's out of whack," Wachob said. "So I think I dismissed that in my brain even though I knew it could be part of this puzzle. But that started a really long healing journey for me, of looking at my entire life and evaluating what was working, where I needed to be shifting…My hope and having gone through that ordeal and kind of sharing it is that we, especially as women can get better about listening to the whispers in our body when something's off so that it doesn't take such a catastrophic event to make a change."
This near death experience made her realize she needed to make changes in her life. Her first step was to prioritize her health and mental wellbeing which meant regular check-ins with herself — similar to how you'd run a business.
"If you have business objectives, business goals, KPIs, it's like why are you giving all of your valuable mindshare only to your business," she said.
Wachob said that as entrepreneurs, you need to use those same frameworks and principles in running a business and apply them to your own life.
She added, "what's important to you is going to evolve not just through the decades of life, but through the quarters of life and I think prioritizing that time to check in and evaluate the type of life you want to have. We're only here for 4,000 weeks, we've got to make sure we make the most of it."
Once Wachob was finally in tune with her body, she jumped right into mindbodygreen. She knew that it was going to be tough, but she believed in what she and her husband built.
"What was wonderful about those early days was we had blinders up to all of the naysayers," she said. "It took about a year to get even just 100,000 unique visitors on a monthly basis."
That's why Wachob advises any entrepreneur looking to start their own business to understand their purpose because while the journey can be tough, the 'why' can help you overcome those obstacles.
"If our business was not connected to my life's work and literally principles that have healed and transformed my life," she said. "I don't think I could do it… There are so many ups and downs on the journey and it's not, to me, the physical work that I have any issues with… it's more the mental mindset, that can expand in ways that at times are unhealthy. So if it was not a mission, that I was deeply connected, deeply rooted and deeply passionate about, I don't think that I would be able to do this for 14 years."
She understands that starting a company is difficult, but it's important to celebrate all of your wins, big or small. Oftentimes, she said that entrepreneurs are so focused on the future and all of the things that can go wrong,that they forget to enjoy any of the victories.
"I get so excited about celebrating any type of win and any type of insight because it does lead to that momentum and discovery of new insights," she said. "And unless you are part of a very well funded organization that can just throw a lot of money at problems, your business is likely not going to be one of linear growth and if you are experiencing that, you know one of my life lessons is I wish when we had those days, that I celebrated and enjoyed it a little bit more because I think when those moments happen, whether it be platform synergy, or whether it be an ad that's really resonating, a new partnership that maybe knocks it out of the park for you enjoy the win."
dot.LA Reporter Decerry Donato contributed to this post.
This podcast is produced by Behind Her Empire. The views and opinions expressed in the show are those of the speakers and do not necessarily reflect those of dot.LA or its newsroom.
Hear more of the Behind Her Empire podcast. Subscribe on Stitcher, Apple Podcasts, Spotify, iHeart Radioor wherever you get your podcasts.
Decerry Donato
Decerry Donato is a reporter at dot.LA. Prior to that, she was an editorial fellow at the company. Decerry received her bachelor's degree in literary journalism from the University of California, Irvine. She continues to write stories to inform the community about issues or events that take place in the L.A. area. On the weekends, she can be found hiking in the Angeles National forest or sifting through racks at your local thrift store.
02:16 PM | March 02, 2023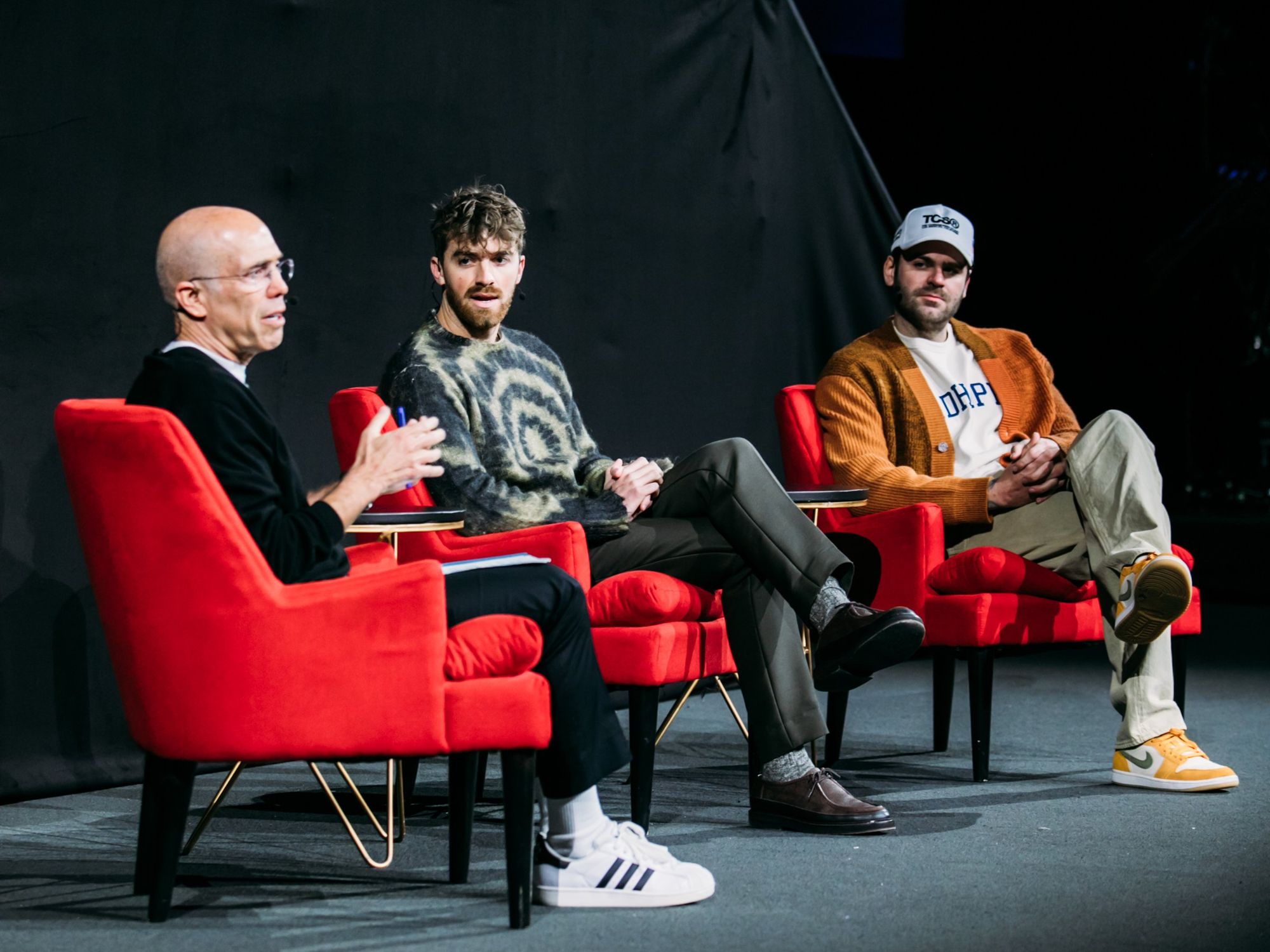 Clark Studio
On Thursday, Upfront Ventures hosted its 2023 Summit and music icons Alex Pall and Drew Taggart of The Chainsmokers hit the stage, not to perform, but instead to discuss their venture journey.
The duo launched MantisVC, a Marina Del Rey-based early stage tech venture fund in 2019.
Pall and Taggart shared the stage with WndrCo's managing partner Jeffrey Katzenberg to dive deeper into what their music career has taught them and how it translated over to their venture firm.
Here are some of the most important takeaways:
The duo believes hustle is more important than talent to achieve success.
"There's just so much content out there that's just happening all the time for no reason," Taggart said. "There's just so much to pay attention to and if you have to wake up every day, and think out what your angle is going to be, try stuff, have it not work. You have to accept defeat so frequently and still get up and do it."
Creating music was their foray into building communities.
"I think we have some real insight into how to build that community and tell that story because essentially, that's all we're trying to do," Pall said. "No matter what your business is, you're telling the story about something that you think is important that someone else needs and will enjoy."
Building connections and having conversations with pioneers in the space helped them launch MantisVC.
"Humility and being self aware are two of our strengths," Taggart said. "I think knowing what we don't know is a big part of how we've gotten to where we are, and with the support of people around us, and the relationships we built, we understood that we were going to have to go out and prove to the world that we were serious about this and we respected the people that have come before us and the people that are doing it right now."
VCs should offer all their founders support.
"When you're building something early on, you want that support, that hands-on feeling and the purpose of Mantis isn't necessarily right now to replace the incredible institutional investors that exist out there and have been around for a while," Pall continued.
"But we want to be the Robin to their Batman, and we think there's a way that we can kind of partner with everybody in the space and provide our founders that holistic support they need. It's inspiring to work alongside people that share that same energy and we're constantly working on ourselves and I feel like it takes a really special type of human being to be successful in this world. Level of grit and determination and something that's continually fueled us and we want to invest in people like that."
Feedback is necessary and essential to create successful products and businesses.
"Similar to products or services that you're building, it's important to get real life feedback out there and iterate on those things," Taggart said. "And there's really just no substitute for that."
Pall added, "I think for some reason in our culture, it's become an issue for people just to be straightforward and say no, about things and give honest feedback and, and move on. I think we can all learn a lot from just having more honest conversations with each other."
Never lose sight of your core audience and mission as a company.
"Never forget what your core product is and what people love about that and make sure that every piece of innovation is derivative of that," Taggart said. "I see a lot of friends of ours that have had really successful companies start to build ancillary projects that don't really feed their core audience that they're just making to compete with their competition. We do the same thing in songwriting, and you can never lose sight of what people love about you."
Decerry Donato
Decerry Donato is a reporter at dot.LA. Prior to that, she was an editorial fellow at the company. Decerry received her bachelor's degree in literary journalism from the University of California, Irvine. She continues to write stories to inform the community about issues or events that take place in the L.A. area. On the weekends, she can be found hiking in the Angeles National forest or sifting through racks at your local thrift store.