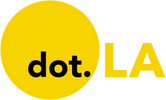 Get in the KNOW  
  on LA Startups & Tech  
X
Rivian Banking on Solar Energy To Power Its EV Chargers
Kristin Snyder
Kristin Snyder is dot.LA's 2022/23 Editorial Fellow. She previously interned with Tiger Oak Media and led the arts section for UCLA's Daily Bruin.
03:51 PM | April 28, 2022
Electric truck and SUV manufacturer Rivian has entered an agreement with solar energy company Clearloop to finance a Tennessee solar facility that will help power its EV chargers in the region. Axios first reported the news Thursday.
The Irvine-based automaker provided upfront financing for one megawatt of renewable electricity at the Paris Solar Farm in Puryear, Tenn., about 100 miles west of Nashville. The solar farm broke ground on Tuesday; once completed, it will produce 6.75 megawatts of energy annually.
---
Rivian's one megawatt investment will power its Rivian Waypoint chargers located in Tennessee state parks, among "other clean energy commitments in the region," it said in a press release. Power production startup Silicon Ranch, which acquired Clearloop last year, will build the solar farm. Tennessee utility Paris BPU, a partner in the Puryear solar farm, will oversee operations.
The partnership comes as Rivian has struggled to meet production targets, while CEO RJ Scaringe recently predicted a major electric vehicle battery shortage in the coming years. Rivian is also facing pushback on recent expansion plans after its $5 billion factory in Georgia was approved despite backlash from local communities. In recent months, the company has faced shareholder lawsuits over price increases to its vehicles and seen its stock tumble in the wake of its initial public offering last November.
Rivian joins a growing number of Southern California-based startups investing in solar power. Long Beach-based rocket maker Rocket Lab acquired New Mexico-based solar panel company SolAero last year, while Santa Monica-based B2U Storage Solutions plans to transform depleted electric vehicle batteries into solar power storage. In January, San Diego-based electric vehicle charging startup ChargeNet raised funds to bring solar-powered EV charging stations to fast-food parking lots.
Yet curbing enthusiasm about the alternative energy source is the Biden administration's investigation into whether China circumvented tariffs on solar equipment imports to the U.S.—a probe that could hinder the domestic solar industry's ability to build projects.
Kristin Snyder
Kristin Snyder is dot.LA's 2022/23 Editorial Fellow. She previously interned with Tiger Oak Media and led the arts section for UCLA's Daily Bruin.
https://twitter.com/ksnyder_db
Samson Amore
According to a Forbes report last April, both the viewership and dollars behind women's sports at a collegiate and professional level are growing.
In 2022, the first 32 games of the NCAA tournament had record attendance levels, breaking records set back in 2004, and largely driven by the new and rapidly growing women's NCAA tournament. WNBA openers this year saw a 21% spike in attendance, with some teams including the LA Sparks reporting triple-digit ticket sales growth, about 121% over 2022's total. In 2023, the average size of an LA Sparks crowd swelled to 10,396 people, up from 4,701 people.
Women make up half the population, but "also 50% of the folks that are walking into the stadium at Dodger Stadium, or your NFL fans are just about 50% women," noted Erin Storck, a panelist and senior analyst at Los Angeles-based Elysian Park Ventures.
Storck added that in heterosexual households, women generally manage most of the family's money, giving them huge purchasing power, a potential advantage for female-run leagues. "There's an untapped revenue opportunity," she noted.
In the soccer world, Los Angeles-based women's soccer team Angel City FC has put in the work to become a household name, not just in LA County but across the nation. At an LA Tech Week panel hosted by Athlete Strategies about investing in sports, Angel City head of strategy and chief of staff Kari Fleischauer said that years before launching the women's National Women's Soccer League team, Angel City FC was pounding the pavement letting people know about the excitement ladies soccer can bring. She noted community is key, and that fostering a sense of engagement and safety at the team's home venue, BMO stadium (formerly Banc of California Stadium), is one reason fans keep coming back.
Adding free metro rides to BMO stadium and private rooms for nursing fans to breastfeed or fans on the spectrum to avoid sensory overload, were just some of the ways ACFC tried to include its community in the concept of its stadium, Fleischauer said. She noted, though, that roughly 46% of Angel City fans are "straight white dudes hanging out with their bros."
"Particularly [on] the woman's side, I'd like to think we do a better job of making sure that there's spaces for everyone," Fleischauer told the audience. "One thing we realize is accessibility is a huge thing."
Samson Amore
Samson Amore is a reporter for dot.LA. He holds a degree in journalism from Emerson College. Send tips or pitches to samsonamore@dot.la and find him on Twitter @Samsonamore.
https://twitter.com/samsonamore
samsonamore@dot.la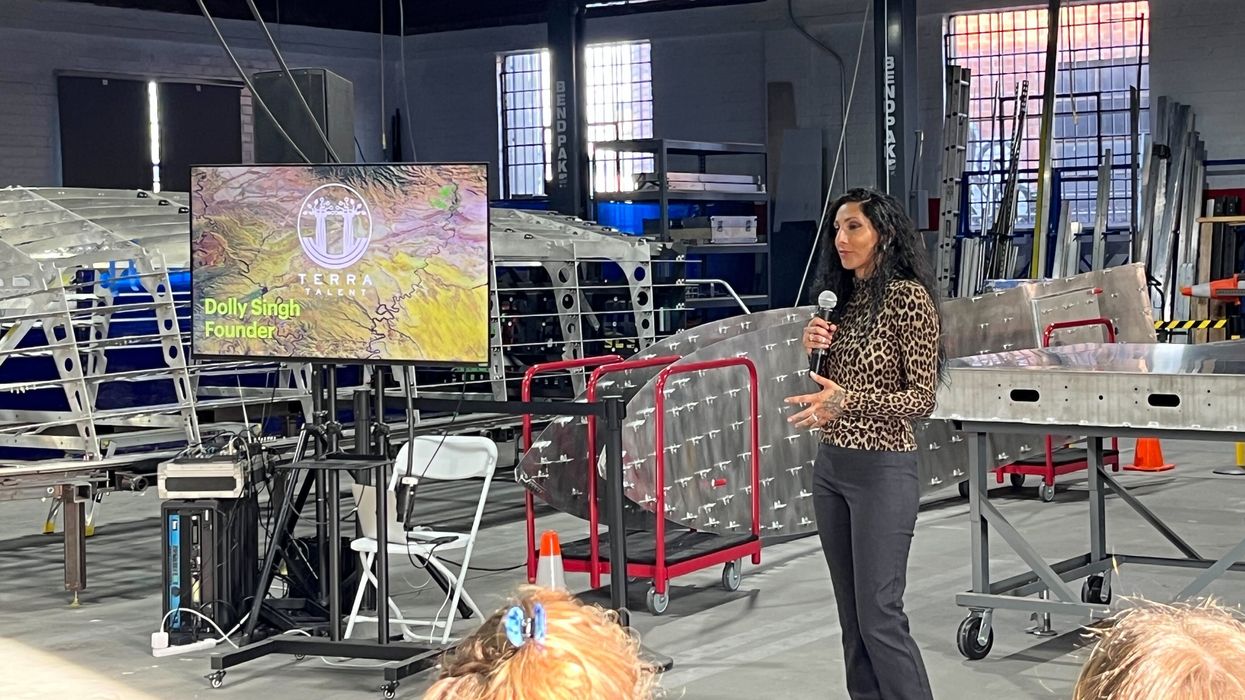 Samson Amore
At Lowercarbon Capital's LA Tech Week event Thursday, the synergy between the region's aerospace industry and greentech startups was clear.
The event sponsored by Lowercarbon, Climate Draft (and the defunct Silicon Valley Bank's Climate Technology & Sustainability team) brought together a handful of local startups in Hawthorne not far from LAX, and many of the companies shared DNA with arguably the region's most famous tech resident: SpaceX.
Here's a look at the greentech startups that pitched during the Tech Week event, and how they think what they're building could help solve the climate crisis.
Arbor: Based in El Segundo, this year-old startup is working to convert organic waste into energy and fresh water. At the same time, it also uses biomass carbon removal and storage to remove carbon from the atmosphere and sequester it in an attempt to avoid further damaging the earth's ozone layer. At the Tech Week event Thursday, Arbor CEO Brad Hartwig told a stunned crowd that Arbor aims to remove about five billion tons of organic waste from landfills and turn that into about 6 PWh, or a quarter of the global electricity need, each year. Hartwig is an alumni of SpaceX; he was a manufacturing engineer on the Crew Dragon engines from 2016-2018 and later a flight test engineer at Kitty Hawk.
Antora: Sunnyvale-based Antora Energy was founded in 2017, making it one of the oldest companies on the pitching block during the event. Backed by investors including the National Science Foundation and Los Angeles-based Overture VC, Antora has raised roughly $57 million to date, most recently a $50 million round last February. Chief operating officer Justin Briggs said Antora's goal is to modernize and popularize thermal energy storage using ultra-hot carbon. Massive heated carbon blocks can give off thermal energy, which Antora's proprietary batteries then absorb and store as energy. It's an ambitious goal, but one the world needs at scale to green its energy footprint. According to Briggs, "the biggest challenge is how can we turn back variable intermittent renewable electricity into something that's reliable and on demand, so we can use it to provide energy to everything we need."
Arc: Hosting the panel was Arc, an electric boating company that's gained surprising momentum, moving from design to delivering its first e-boats in just two years of existence. Founded in 2021, the company's already 70 employees strong and has already sold some of its first e-boats to customers willing to pay the luxury price tag, CTO Ryan Cook said Thursday. Cook said that to meet the power needs of a battery-powered speedboat, the Arc team designed the vehicle around the battery pack with the goal of it being competitive with gas boats when compared to range and cost of gas. But on the pricing side, it's not cheap. Arc's flagship vessel, the Arc One is expected to cost roughly $300,000. During the panel, Cook compared the boat to being "like an early Tesla Roadster." To date Arc Boats has raised just over $35 million, according to PitchBook, from investors including Kevin Durant, Will Smith and Sean "Diddy" Combs.
Clarity Technology: Carbon removal startup Clarity is based in LA and was founded by Yale graduate and CEO Glen Meyerowitz last year. Clarity is working to make "gigaton solutions for gigaton problems." Their aim? To remove up to 2,000 billion pounds of carbon from the atmosphere through direct air capture, a process which uses massive fans to move chemicals that capture CO2. But the challenge, Meyerowitz noted in his speech, is doing this at scale in a way that makes an actual dent in the planet's emissions while also efficiently using the electricity needed to do so. Meyerowitz spent nearly five years working as an engineer for SpaceX in Texas, and added he's looking to transfer those learnings into Clarity.
Parallel Systems: Based in Downtown LA's Arts District, this startup is building zero-emission rail vehicles that are capable of long-haul journeys otherwise done by a trucking company. The estimated $700 billion trucking industry, Parallel Systems CEO Matt Soule said, is ripe for an overhaul and could benefit from moving some of its goods off-road to electric railcars. According to Soule, Parallel's electric battery-powered rail vehicles use 25% of the energy a semi truck uses, and at a competitive cost. Funded in part by a February 2022 grant from the U.S. Department of Energy, Parallel Systems has raised about $57 million to date. Its most recent venture funding round was a $49 million Series A led by Santa Monica-based VC Anthos Capital. Local VCs including Riot Ventures and Santa Monica-based Embark Ventures are also backers of Parallel.
Terra Talent: Unlike the rest of the startups pitching at the Tech Week event, Terra Talent was focused on building teams rather than technology. Founder Dolly Singh worked at SpaceX, Oculus and Citadel as a headhunter, and now runs Terra, a talent and advisory firm that helps companies recruit top talent in the greentech space. But, she said, she's concerned that all the work these startups are doing won't matter unless we very quickly turn around the current trendlines. "Earth will shake us off like and she will do just fine in 10,000 years," she said. "It's our way of living, everything we love is actually here on earth… there's nothing I love on Mars," adding that she's hopeful the startups that pitched during the event will be instrumental in making sure the planet stays habitable for a little while longer.

Samson Amore
Samson Amore is a reporter for dot.LA. He holds a degree in journalism from Emerson College. Send tips or pitches to samsonamore@dot.la and find him on Twitter @Samsonamore.
https://twitter.com/samsonamore
samsonamore@dot.la