The first International NFT Day is celebrating the digital assets sweeping the Internet.
The day is meant to highlight the nonfungible tokens that have quickly gained popularity by bringing together companies like a16z, Dapper Labs and Metaverse HQ, among many others. The celebration comes amid the latest crypto crash, perhaps putting a slight damper on things. Still, celebrities like Snoop Dogg are observing the occasion.
From celebrity collection drops to local startups, here's a roundup of all things NFT.
Investing
Entering the NFT space can be daunting. Scams abound—Titanium Blockchain CEO Michael Alan Stollery recently pled guilty in a crypto fraud case—and even celebrities like Seth Green aren't immune to phishing. Here's dot.LA's guide to safely investing in NFTs. The key takeaways: do your research and be a bit paranoid.
Earlier this month, the California Assembly passed a bill that would require crypto companies to have licenses. If Gov. Gavin Newsom signs the bill, it could help regulate the space.
LA Is The Epicenter of The Latest Crypto Investing Craze: Crypto IRAs Photo by Viktor Forgacs on Unsplash
Creatives Go Crypto
Hollywood has gone big on crypto. Talent agency UTA has signed a number of NFT collections and creators to its talent roster. A number of NFTfilms offer viewers exclusive access to behind the scenes content and control over the characters.
Meanwhile, Bored Apes—of Bored Ape Yacht Club fame—are popping up in movies, TV shows and books. Bored Apes recently appeared in "The R3al Metaverse," an animated series that brings together a number of NFT characters. The popular animated figure has also made its way to Cameo, where people can buy videos of the 3D ape in action.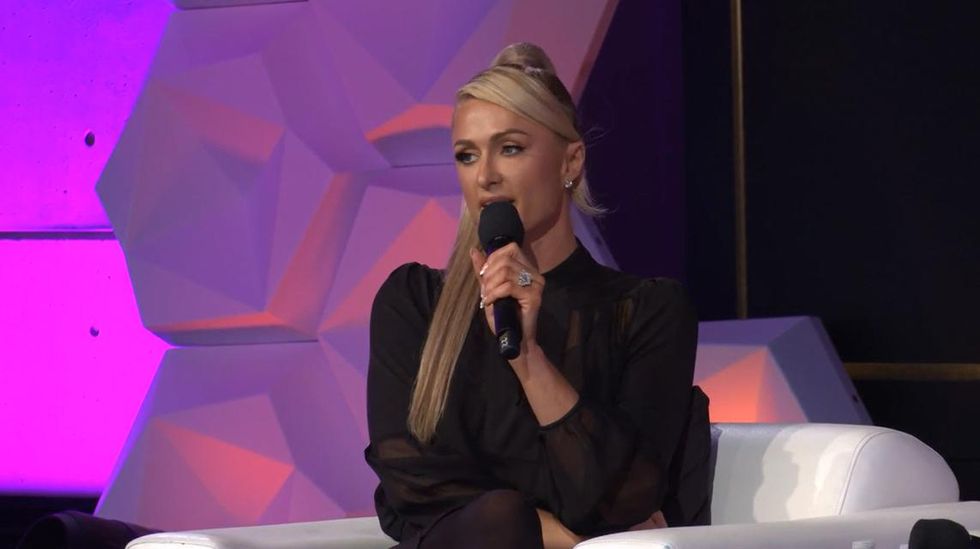 Paris Hilton at the 2022 Upfront Summit in Downtown Los Angeles. Image courtesy of the Upfront Summit
Celebrities are also betting on crypto. But Paris Hilton dubbing herself the "crypto queen" doesn't mean she always follows the rules. The socialite was one of many celebrities to receive a letter from consumer watchdog group Truth in Advertising (TINA). Figures ranging from Justin Bieber to Gwyneth Paltrow were called out for not disclosing financial connections to the NFT collections they were promoting.
Intellectual property laws are also a point of contention with NFTs. Miramax recently settled its lawsuit against filmmaker Quentin Tarantino over his "Pulp Fiction" NFTs—however, plenty of IP-based NFT lawsuits are still up in the air.
NFTs in LA
Across Los Angeles, a number of startups are riding the NFT wave.
NFL legend Tom Brady launched his NFT agency, Autograph, in 2021. The Santa Monica-based company raised $170 million earlier this year. Celebrities like Tiger Woods and Naomi Osaka have used the platform for their own NFT drops. Brady is capitalizing on fans' apparent affinity for collectibles; most "avid sports fans" are interested in NFTs, according to a survey from National Research Group.
A number of LA startups are trying to make NFTs social. TerraZero sells digital land as NFTs for a virtual bar, while Jadu recently launched NFT avatars for its gaming platform. For those looking to make the digital physical, Long Beach's NFT-themed restaurant accepts crypto payments.