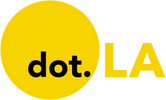 Get in the KNOW  
  on LA Startups & Tech  
X
Photo provided by UTA
Why Talent Agency UTA Is Going Big on NFTs
Christian Hetrick
Christian Hetrick is dot.LA's Entertainment Tech Reporter. He was formerly a business reporter for the Philadelphia Inquirer and reported on New Jersey politics for the Observer and the Press of Atlantic City.
06:00 AM | May 11, 2022
If you need more proof that NFTs have officially invaded Hollywood, look no further than United Talent Agency's client roster.
The Beverly Hills-based talent agency recently signed Deadfellaz, an NFT collection of 10,000 zombie portraits. UTA counts Larva Labs, the creators behind the CryptoPunks NFT project, as a client, too. Even Coinbase, the publicly traded cryptocurrency exchange, is now part of UTA's portfolio.
The agency's foray into the crypto world shouldn't come as a big surprise. Digital artists are selling NFTs, or non-fungible tokens, for sky-high prices. NFT exchanges like NBA Top Shot have attracted large fan bases willing to shell out money for digital collectibles. And entertainment companies in the music, film and gaming industries have been quick to venture into NFTs—even if there's still plenty of skepticism about the digital assets.
---
"At first, my instinct was that this would be disruptive of things like art," Lesley Silverman, UTA's head of Web3 and a former fine art agent, told dot.LA. "We as an agency quickly realized that there would be similar innovation around the way we think about the broader media landscape, and that NFTs, and Web3 more broadly, would impact all of them."
Silverman was the first full-time digital assets agent at UTA, which claims to be the first major talent agency to launch a dedicated Web3 practice. Other Hollywood talent agencies have since entered the fray—including rival WME, which recently signed a pair of Bored Ape NFTs.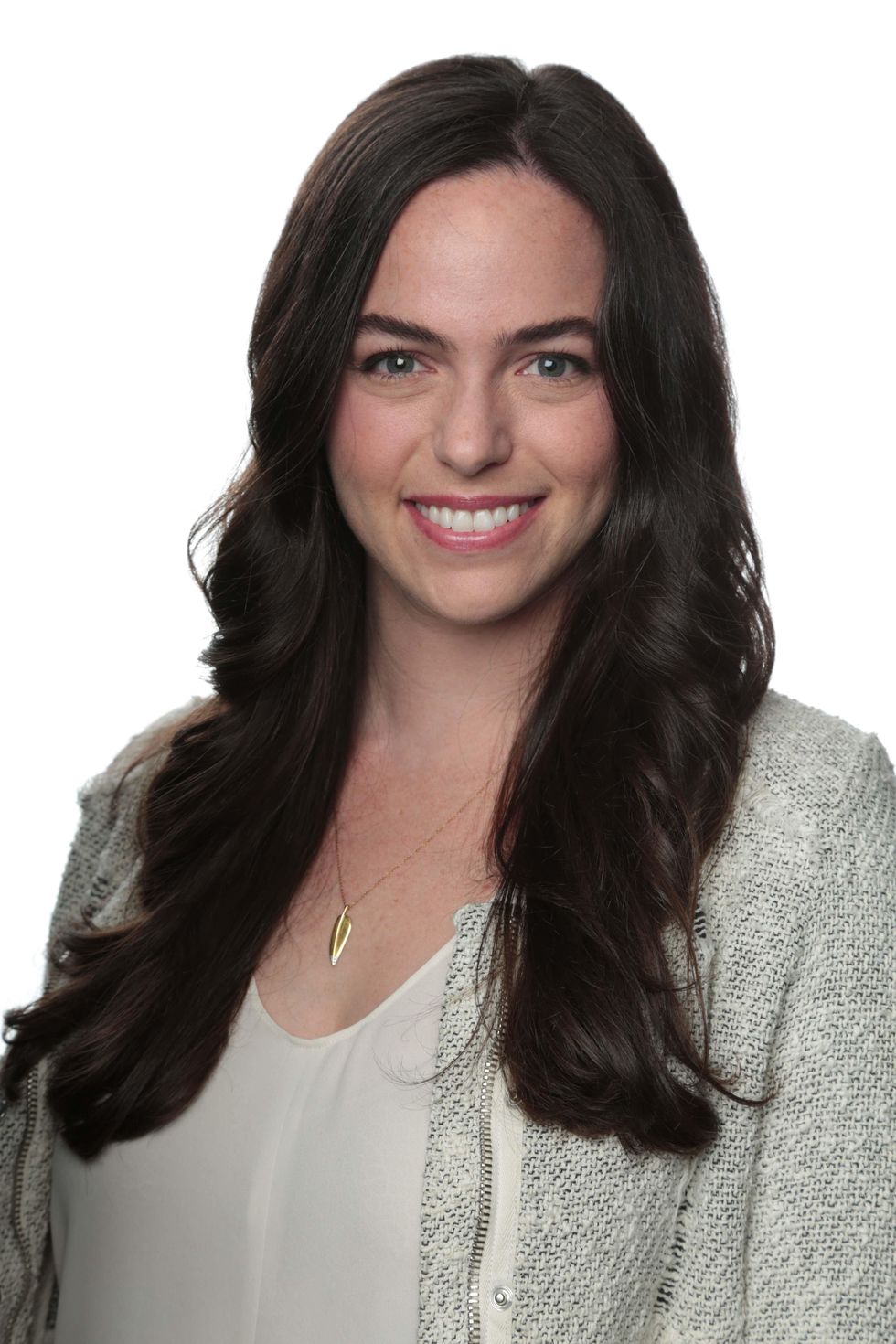 Lesley Silverman, UTA's head of Web3.
Provided by UTA
Initially, UTA aimed to help its existing clients navigate the Web3 world and launch NFT projects, such as a collaboration between Oscar-winning film score composer Hans Zimmer and NFT artist ThankYouX. But the agency soon realized that crypto is blooding a new generation of creators, founders and influencers who could use representation, Silverman said. Her team now helps clients like Deadfellaz secure brand partnerships, merchandising deals and live events—just like how UTA helps build the careers of actors, musicians and other entertainers.
"Our role is really to sit at the intersection of our clients and the things that may seem out of reach," she said. "Their big ideas, their exciting plans—and the folks who they want to be connected to in order to carry those plans out."
UTA has four people across the agency who work closely within the Web3 space, with plans to grow the Web3 group in the coming months. The group has facilitated more than 30 NFT drops, partnerships and other initiatives since launching in early 2021, according to the agency. The division has also worked to build a diverse talent roster, adding female-led projects and creators of color, Silverman said.
With the Web3 landscape constantly evolving, UTA will "remain nimble" when it comes to its NFT strategy, Silverman noted. One approach that's currently resonating with fans is tying digital assets to real-world goods and experiences; indeed, the agency brokered a deal last month that will let Deadfellaz NFT holders create custom Gilson skis or snowboards depicting their own NFT artwork.

"It's measurable that consumers want those things, and we are certainly not going to take that information lightly," Silverman said. "Those are two areas that we will definitely look to expand and advise our clients to pursue."
UTA recently commissioned a survey which found that while only 6% of U.S. consumers aged 16-to-54 have owned an NFT, about 38% want to own one in the future. Though the study's results were bullish about the Web3 space overall, they did identify some obstacles; for instance, many consumers remain concerned about crypto scams and market volatility, or simply don't know how to buy an NFT or what to do with one.
If the crypto industry can reduce those friction points, Silverman believes more consumers will flock to digital assets.
"All of that will lead to just more and more consumers entering into the space and equating digital ownership with how they interact socially, how they participate in communities and how they participate in fandom," she said.
Christian Hetrick
Christian Hetrick is dot.LA's Entertainment Tech Reporter. He was formerly a business reporter for the Philadelphia Inquirer and reported on New Jersey politics for the Observer and the Press of Atlantic City.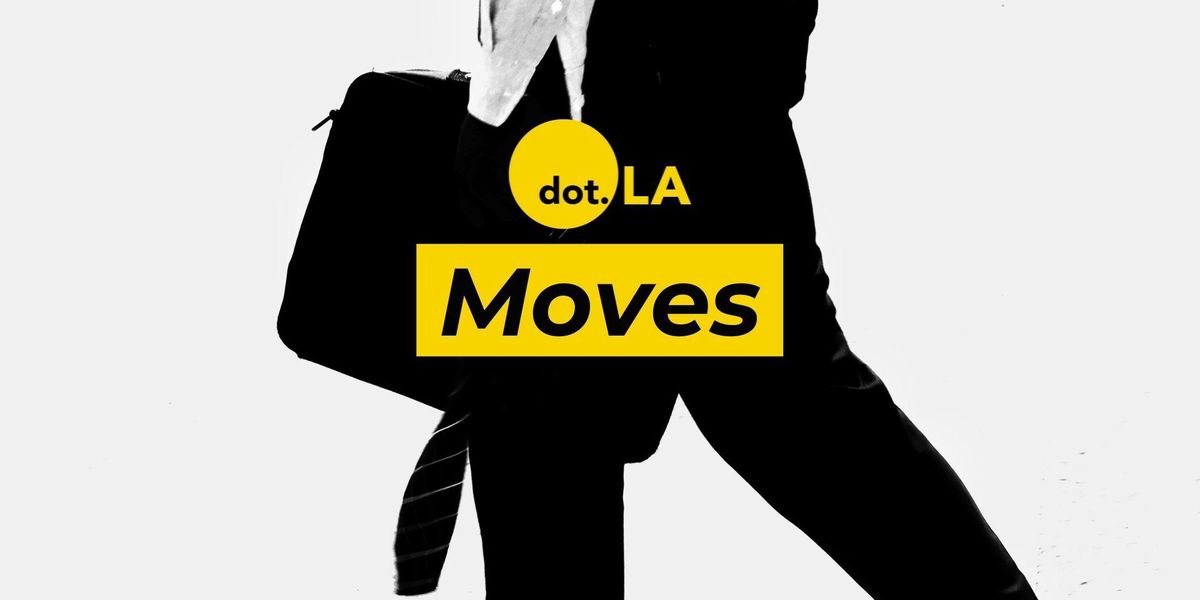 LA Tech 'Moves':
"Moves," our roundup of job changes in L.A. tech, is presented by Interchange.LA, dot.LA's recruiting and career platform connecting Southern California's most exciting companies with top tech talent. Create a free Interchange.LA profile here—and if you're looking for ways to supercharge your recruiting efforts, find out more about Interchange.LA's white-glove recruiting service by emailing Sharmineh O'Farrill Lewis (sharmineh@dot.la). Please send job changes and personnel moves to moves@dot.la.
***
Mapp, a digital marketing tools developer named Eric Lubow as chief product and technology officer. Lubow was most recently vice president of engineering at Thrasio, and previously was a founder and CTO at HealthHive, Mymee, and SimpleReach.
Former Sitecore chief marketing officer Paige O'Neill joined sales enablement platform Seismic as CMO.
Security and compliance automation platform Drata welcomed Matt Hillary as vice president security and chief information security officer (CISO) and Conor Nolen as chief customer officer. Hillary most recently served as SVP, systems and security and CISO at Lumio, while Nolen served as SVP of Customers for Life at Clari.
Cineverse, a streaming and entertainment company, promoted Erick Opeka to president of cineverse, Tony Huidor to chief operating Officer and chief technology officer and appointed Mark Torres as chief people officer. Opeka currently serves as the company's CSO, Huidor previously served as SVP of product and technology, while Torres worked at companies such as Sony Pictures, Ticketmaster and Variety.
Employee visibility and productivity intelligence software Prodoscore hired veteran technologistRaghu Kopalle as vice president of product and engineering. Most recently, Kopalle served as Boeing's product leader of airborne software systems.
Wiliot, an IoT platform tapped Antony Yousefian as vice president of climate and circularity. Yousefian held various executive positions at climate technology startups and impact investment funds.
EVgo, a fast charging network for electric vehicles (EVs) added Paul Segal and Jonathan Seelig to its board of directors. Prior to joining, Segal served as Chief Executive Officer of LS Power since 2011, while Seelig co-founded Ridge, a cloud computing platform and Akamai Technologies, Inc., a content delivery network, cybersecurity and cloud service company.
YOOM, a generative AI 3D technology company, appointed Nir David as head of gaming. Prior to this role, David was director of strategic partnerships at Playtika and led key relationships with major platforms such as Meta, Apple, Google, Windows and Amazon.
Decerry Donato
Decerry Donato is a reporter at dot.LA. Prior to that, she was an editorial fellow at the company. Decerry received her bachelor's degree in literary journalism from the University of California, Irvine. She continues to write stories to inform the community about issues or events that take place in the L.A. area. On the weekends, she can be found hiking in the Angeles National forest or sifting through racks at your local thrift store.
Evan Xie
Back in 2017, the Ports of Los Angeles and Long Beach announced plans to go zero emissions. The pledge, which built on the ports' 2006 clean air goals, was an ambitious one, and officials estimated the cost of eliminating air pollution could reach $14 billion. Still, the plan, which involves transitioning to zero-emission terminal equipment by 2030 and zero-emission trucks by 2035, represented a critical step in the fight against climate change.
Six years later, there's been progress.
The ports recently established a clean truck fund, which introduces a fee for cargo owners operating internal combustion drayage vehicles at the ports. In 2021, Los Angeles city council adopted a resolution asking major importers to transition to zero-emission vehicles by the end of the decade. The ports have also agreed to collaborate with ports in Asia on a Green Shipping Corridor, which pushes for the use of low and zero-emission fuels along major trade routes. The nearly a hundred shoreside cranes at the Port of LA are powered by electricity.
But one of the primary decarbonization strategies the ports have pursued is incubating new technologies. The ports have essentially turned themselves into development platforms for new shipping tech—devoting time, space, and money toward companies and projects that focus on zero-emission vehicles and port infrastructure. The idea is to play a role in developing the tools that could eventually help the port complex reach its environmental goals.
"Our view is: the sooner you deploy it, obviously, the sooner you get emissions reductions," says Chris Cannon, the chief sustainability officer at the Port of Los Angeles. "The sooner we get that stuff deployed and out there, the sooner you learn those lessons, and the sooner you get the next generation"
The stakes are high. These hurdles are a reminder of how hard, but incredibly important, going zero-emissions at the ports truly is. Together, the Ports of LA and Long Beach represent the largest port complex in the United States, and take in around 29 percent of the goods that travel to and from the country via water every year. All this activity means that the ports represent a significant chunk of the US economy, but a significant source of carbon emissions, too.
There is already a wide range of technology under investigation.
Fenix Marine Services is currently conducting a nearly $12 million test to understand the efficacy of a battery-electric and hydrogen fuel-powered top handler — a port vehicle that's used to load shipping containers. There's also AtlaSea, a nonprofit accelerator that supports blue economy startups based at the Port of Los Angeles, which recently installed thousands of solar panels to power its facilities and hundreds of homes nearby.
This strategy has some real caveats. While the port has taken a range of steps to test emergent technologies, these systems still need to work — and then be deployed on a wide scale. And while the ports can take action to encourage companies to use new green technologies, those companies aren't necessarily eager to invest in infrastructure that's better for the environment.
"Some of the biggest contributors are actually the ships that are calling at the port, and then what we would call harbor craft, like ferries and tugs that are spending a lot of their time in the port," explains Bryan Comer, the marine program lead at the International Council on Clean Transportation, a nonprofit that produces transportation-focused environmental analyses. "You end up having, on the land side, these pollution hotspots and hot corridors where you have older trucks that have higher emissions."
Right now, one possible way to cut down on the emissions created by ports is to deploy battery electric technology, explains Comer, in part because it's already been deployed. The Southern California ports have reached some milestones on this front. Cannon says there are already about 80 electric trucks registered to do business within the port, and the Port of Los Angeles has agreed to invest $6 million toward 22 more electric trucks for the port. With the help of federal and state funding and other incentives — like the new fee for internal combustion engines — the hope is to get 4,000 electric trucks over the next five to six years.
But in some cases, replacing these vehicles with battery electric cars isn't the right solution.
The Ports of Los Angeles and Long Beach are also looking at hydrogen fuel cell technology. Hydrogen fuel technology works somewhat like a battery, but emits water, and could be particularly helpful for vehicles that need to carry heavier cargo or cargo that needs to travel longer distances. For this reason, the port doesn't want to limit itself to battery-electric technology, and instead wants to focus on the broader idea of reducing carbon emissions.
"We always say, 'going zero-emissions and not 'electrify,'" says Cannon. "We're completely fuel neutral [...] There may be another technology or two that somebody figures out over the years here that also allows you to have zero emissions."
An $82.5 million program called Shore to Store, which involves demonstrating two hydrogen fueling stations and 10 hydrogen trucks, finished up last month. The container terminal operator TraPac tested two yard tractors powered by hydrogen fuel cells last year — final results of the test are pending. With more than $17 million from the Japanese government, the terminal operator YTI is testing several types of hydrogen-powered equipment at the port, including a yard tractor, a crane, and a top handler. Initial deployment is expected in 2024.
Overall, the port has about 16 technology demonstrations in process, which collectively reflect about 200 pieces of equipment. More funding could come from the Infrastructure Investment and Jobs Law, as part of California's bid to become a clean hydrogen hub.
Other incubators are also active at the ports.
Pacific Environment, the environmental advocacy organization, announced that it would partner with the venture advisory Braid Theory, on a zero-emissions shipping accelerator that will be based at the Port of LA. AltaSea also focuses, in part, on green maritime technology.
This past February, for example, ACUA Ocean — a company developing an uncrewed, hydrogen-powered vessel — announced a memorandum of understanding with AltaSea, as well as plans to demonstrate its tech at the port.
A company called Ecowave is developing technology to generate electricity from waves, which could eventually be used to power port infrastructure. The company is currently using AltaSea to demonstrate its technology and working on the permits and licensing necessary to expand further.
"Ports require a tremendous amount of electricity for their operations," explains Inna Braverman, the co-founder and CEO of EcoWave. "By being able to power ports with ocean energy, that will help lower port operations footprint."
Of course, these efforts face real headwinds.

Some of the ports' demonstrations haven't run on time or produced promising results. More broadly, logistical problems and supply chain woes at the ports have undermined some of the improvements on air quality thus far.
One estimate from the California Air Resources Board, the state agency that focuses on protecting air quality, found that the surge in container ships triggered by pandemic-era supp;y chain issues created severe air quality issues, including increases in particulate matter and oxides of nitrogen.
And while tech might be part of the solution, it won't be enough on its own. For example, the National Resources Defense Council has continued to criticize the ports' approach to air quality, an issue that disproportionately impacts the neighborhoods nearby and disproportionately impacts communities of color and low-income communities. Three years ago, the organization, along with others, successfully sued the Port of Los Angeles for failing to follow environmental laws when negotiating a leasing agreement with China Ocean Shipping Company.
"To demonstrate the ports' commitments to these goals, the ports must commit to ending all new, renewed or expanded fossil fuel infrastructure on port property," said says Allyson Browne, Climate Campaign Director for Ports, Pacific Environment, an environmental organization pushing for zero-emissions at the ports. "The math is crystal clear – we simply don't have the carbon budget for any new fossil fuel infrastructure."