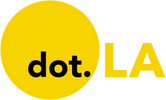 Get in the KNOW  
  on LA Startups & Tech  
X

Photo provided by UTA
Why Talent Agency UTA Is Going Big on NFTs
Christian Hetrick
Christian Hetrick is dot.LA's Entertainment Tech Reporter. He was formerly a business reporter for the Philadelphia Inquirer and reported on New Jersey politics for the Observer and the Press of Atlantic City.
06:00 AM | May 11, 2022
If you need more proof that NFTs have officially invaded Hollywood, look no further than United Talent Agency's client roster.
The Beverly Hills-based talent agency recently signed Deadfellaz, an NFT collection of 10,000 zombie portraits. UTA counts Larva Labs, the creators behind the CryptoPunks NFT project, as a client, too. Even Coinbase, the publicly traded cryptocurrency exchange, is now part of UTA's portfolio.
The agency's foray into the crypto world shouldn't come as a big surprise. Digital artists are selling NFTs, or non-fungible tokens, for sky-high prices. NFT exchanges like NBA Top Shot have attracted large fan bases willing to shell out money for digital collectibles. And entertainment companies in the music, film and gaming industries have been quick to venture into NFTs—even if there's still plenty of skepticism about the digital assets.
---
"At first, my instinct was that this would be disruptive of things like art," Lesley Silverman, UTA's head of Web3 and a former fine art agent, told dot.LA. "We as an agency quickly realized that there would be similar innovation around the way we think about the broader media landscape, and that NFTs, and Web3 more broadly, would impact all of them."
Silverman was the first full-time digital assets agent at UTA, which claims to be the first major talent agency to launch a dedicated Web3 practice. Other Hollywood talent agencies have since entered the fray—including rival WME, which recently signed a pair of Bored Ape NFTs.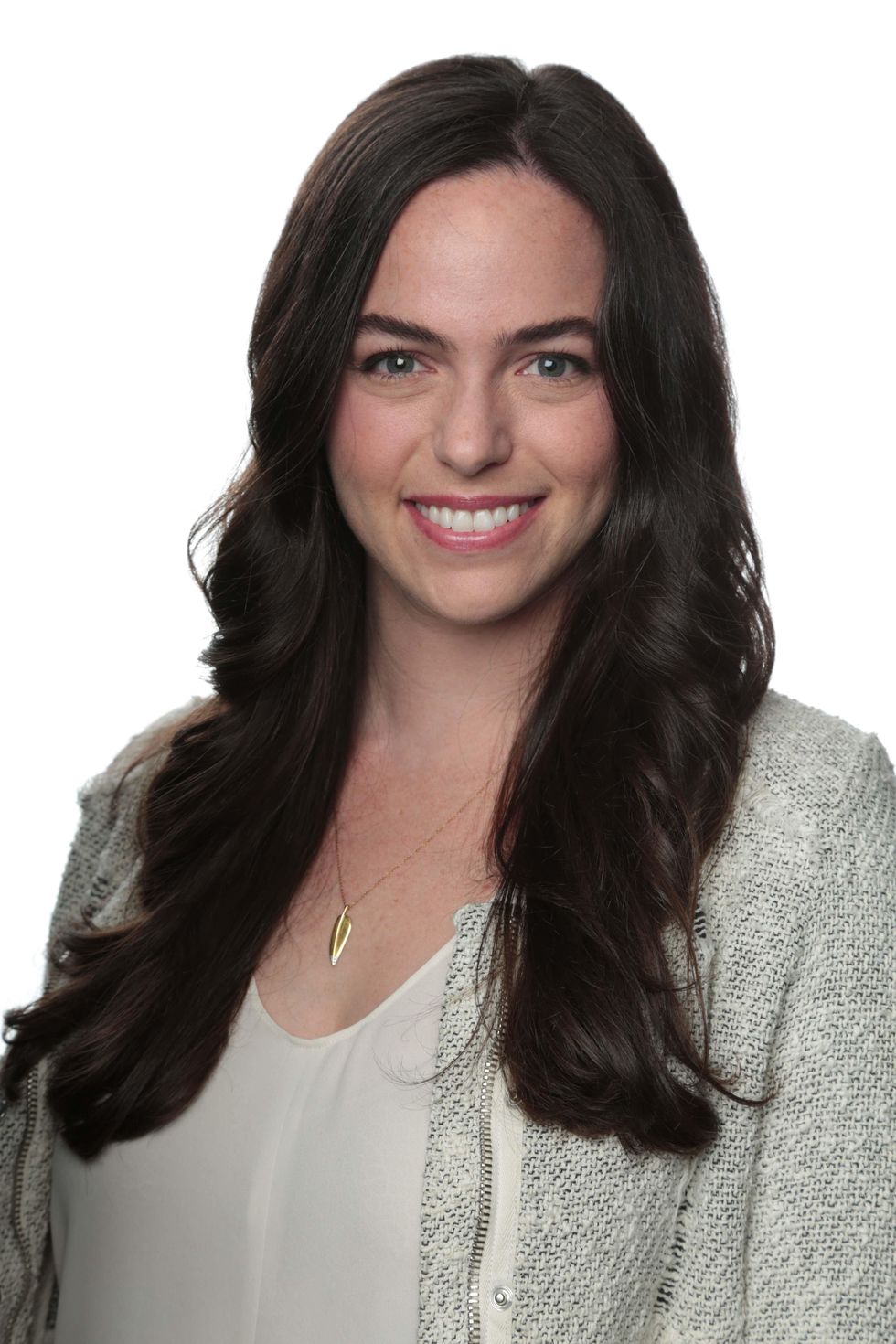 Lesley Silverman, UTA's head of Web3.
Provided by UTA
Initially, UTA aimed to help its existing clients navigate the Web3 world and launch NFT projects, such as a collaboration between Oscar-winning film score composer Hans Zimmer and NFT artist ThankYouX. But the agency soon realized that crypto is blooding a new generation of creators, founders and influencers who could use representation, Silverman said. Her team now helps clients like Deadfellaz secure brand partnerships, merchandising deals and live events—just like how UTA helps build the careers of actors, musicians and other entertainers.
"Our role is really to sit at the intersection of our clients and the things that may seem out of reach," she said. "Their big ideas, their exciting plans—and the folks who they want to be connected to in order to carry those plans out."
UTA has four people across the agency who work closely within the Web3 space, with plans to grow the Web3 group in the coming months. The group has facilitated more than 30 NFT drops, partnerships and other initiatives since launching in early 2021, according to the agency. The division has also worked to build a diverse talent roster, adding female-led projects and creators of color, Silverman said.
With the Web3 landscape constantly evolving, UTA will "remain nimble" when it comes to its NFT strategy, Silverman noted. One approach that's currently resonating with fans is tying digital assets to real-world goods and experiences; indeed, the agency brokered a deal last month that will let Deadfellaz NFT holders create custom Gilson skis or snowboards depicting their own NFT artwork.

"It's measurable that consumers want those things, and we are certainly not going to take that information lightly," Silverman said. "Those are two areas that we will definitely look to expand and advise our clients to pursue."
UTA recently commissioned a survey which found that while only 6% of U.S. consumers aged 16-to-54 have owned an NFT, about 38% want to own one in the future. Though the study's results were bullish about the Web3 space overall, they did identify some obstacles; for instance, many consumers remain concerned about crypto scams and market volatility, or simply don't know how to buy an NFT or what to do with one.
If the crypto industry can reduce those friction points, Silverman believes more consumers will flock to digital assets.
"All of that will lead to just more and more consumers entering into the space and equating digital ownership with how they interact socially, how they participate in communities and how they participate in fandom," she said.
Christian Hetrick
Christian Hetrick is dot.LA's Entertainment Tech Reporter. He was formerly a business reporter for the Philadelphia Inquirer and reported on New Jersey politics for the Observer and the Press of Atlantic City.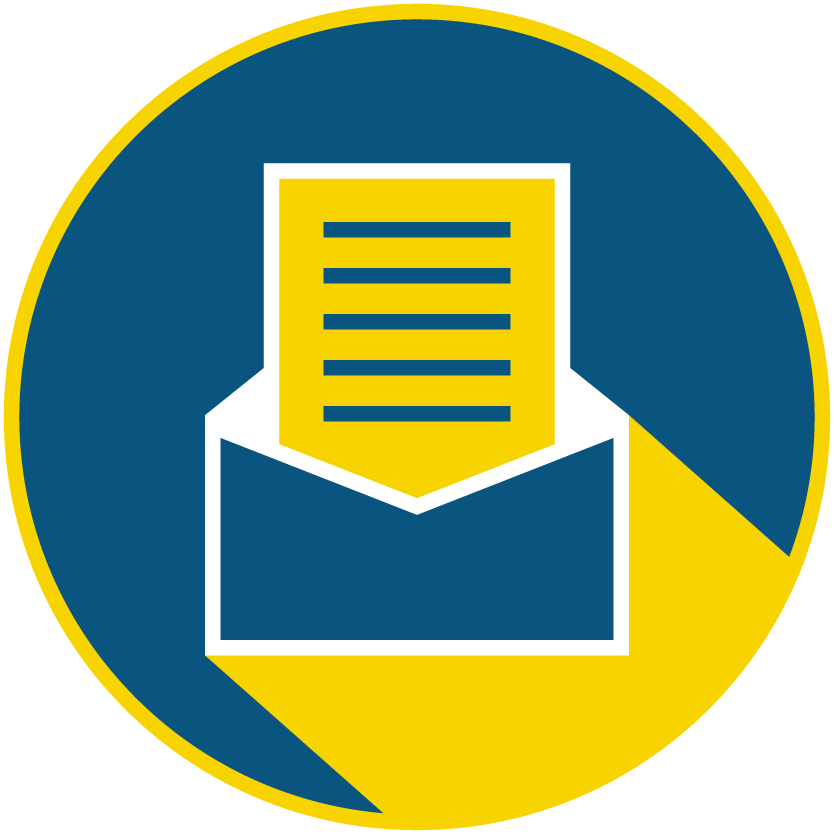 Subscribe to our newsletter to catch every headline.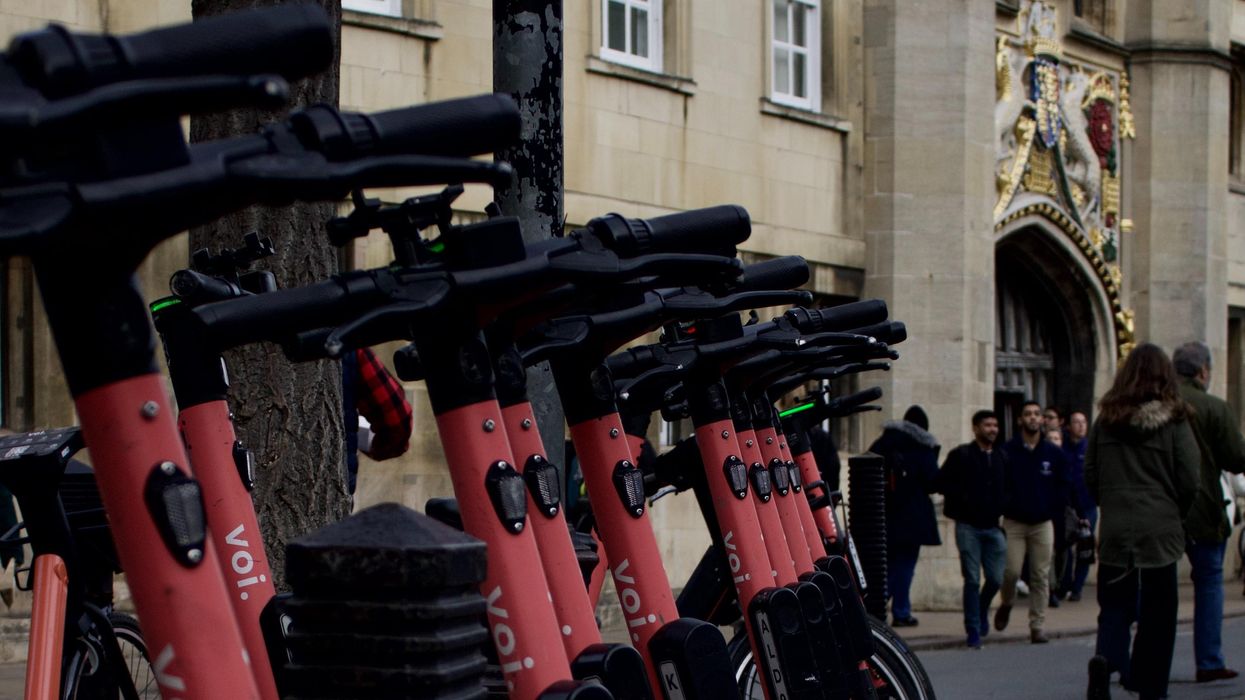 "If you get the chance, make sure to test drive a Toyota."
I'm walking down a row of booths at Electrify Expo at the Long Beach Convention Center on a hot June day. I thank the red-shirted brand ambassador and scurry towards the nearest e-scooter.
Sorry, Toyota. I'm not here for the cars.
Electrify Expo—the biggest outdoor electric vehicle festival in the U.S.—took place this past weekend and e-scooters, e-bikes and other micro EVs took center stage.
At an event focused on electrification, more than half of the companies represented were in the micromobility space. And there's a good reason for that.
According to industry leaders, electrification means significant room for growth in the market as American consumers emerge from the dark years of the pandemic and seek out more active and eco-friendly modes of transportation.
Only 6% of bikes sold in the U.S. are e-bikes, compared to a rate of 17% in Europe and 50% in the Netherlands, said Claudia Wasko, vice president and general manager of Bosch eBike Systems, at the event's Industry Day.
"Last year, 2021, in Europe, almost 6 million e-bikes have been sold; just in Germany, 2 million e-bikes have been sold. And in the US, not even 1 million. But this shows us the huge potential we still have," she said.
Industry speakers also praised European countries for their adoption of comprehensive micromobility infrastructure.
"If you drive around Los Angeles… you'd have a tough time being on an electric bike or an electric scooter or even one of our mopeds, that can hit speeds of 60 miles an hour," said Joseph Constanty, director of global strategy at Niu. "You still feel out of place when a huge Ford Ranger F-150 comes riding up right next to you and you're dwarfed by it. It's an infrastructure problem."
Companies are banking on a cultural shift as Americans get out of their cars and onto an e-bike, moped or e-scooter.
Jesse Lapin, chief operating officer of Magnum Bikes, suggested that it's less of a shift and more of a return. Americans ride their bikes as children and then abandon them in the garage as soon as they turn 16. However, driving itself might be going out of style; millennials are driving less than their elders and Gen Z is in no rush to get in the driver's seat (of a car). And who can blame them? Gas prices have hit record highs with no sign of relief on the horizon.
What are they gonna do, take the bus? JackRabbit Mobility is hoping they take a micro e-bike instead, with a 24 pound, 20 mile-per-hour device marketed to college students and other casual riders. But why stop with one? Lapin sees the future American garage filled with not one, but two e-bikes as the market diversifies.
"E-bikes truly are the best way to communicate and to connect people with other people, people with places, people with views. It's the best way to visit national parks; it's the best way to get out there and connect with yourself," he said.
And there's one other advantage to micromobility: It's hella fun. And with a looming recession and two years and counting into a pandemic, American adults with disposable income just want eco-friendly toys that go zoom. Or at least that's what the industry is banking on.
It's true: When I'm flying around the test track on an e-bike and I hit the throttle, getting that coveted 28-miles-per-hour, I feel like a kid again.
Provide a mode of transportation that you can charge from the comfort of your one-bedroom apartment, one that's fun, good for the environment and lets you fly past stopped rush hour traffic on Venice Boulevard?
Cars could never.
Maylin Tu
Maylin Tu is a freelance writer who lives in L.A. She writes about scooters, bikes and micro-mobility. Find her hovering by the cheese at your next local tech mixer.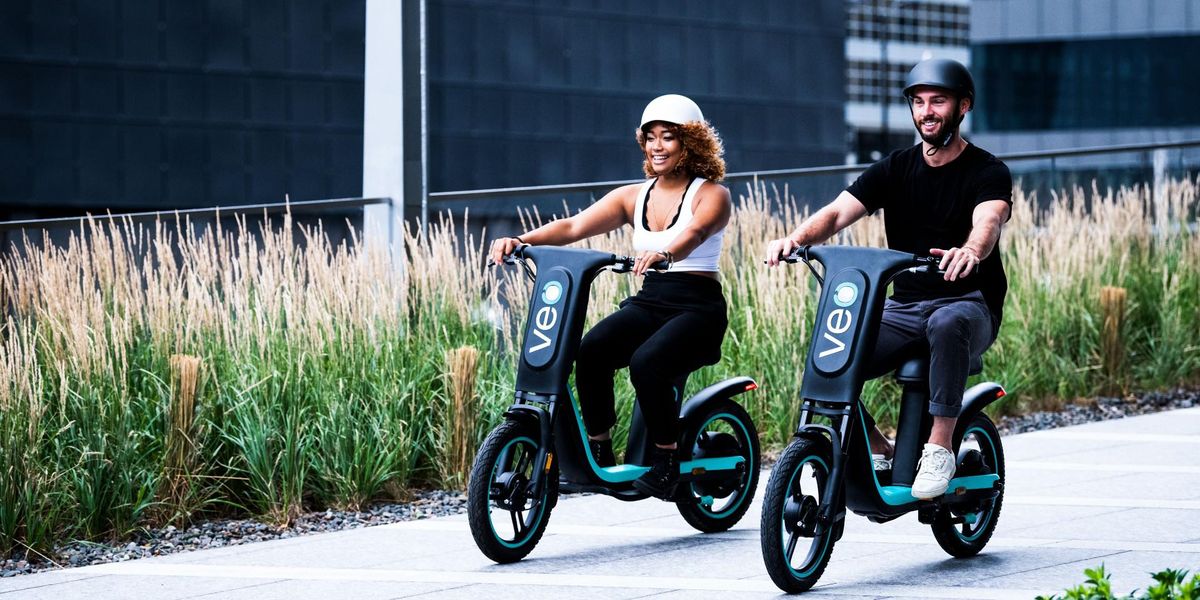 Image courtesy of Veo
Three months after opening its new headquarters in Santa Monica, micromobility startup Veo is expanding its fleet and its footprint. As of last week, riders have been able to cross the municipal boundary between Santa Monica and L.A. and take trips north to Will Rogers State Beach, south to Marina Del Rey and east to Mar Vista.

"It's good to see more people able to actually commute from Santa Monica to a nearby neighborhood…because in the past, we [did] see a lot of people stopped at the boundary," said Veo CEO Candice Xie.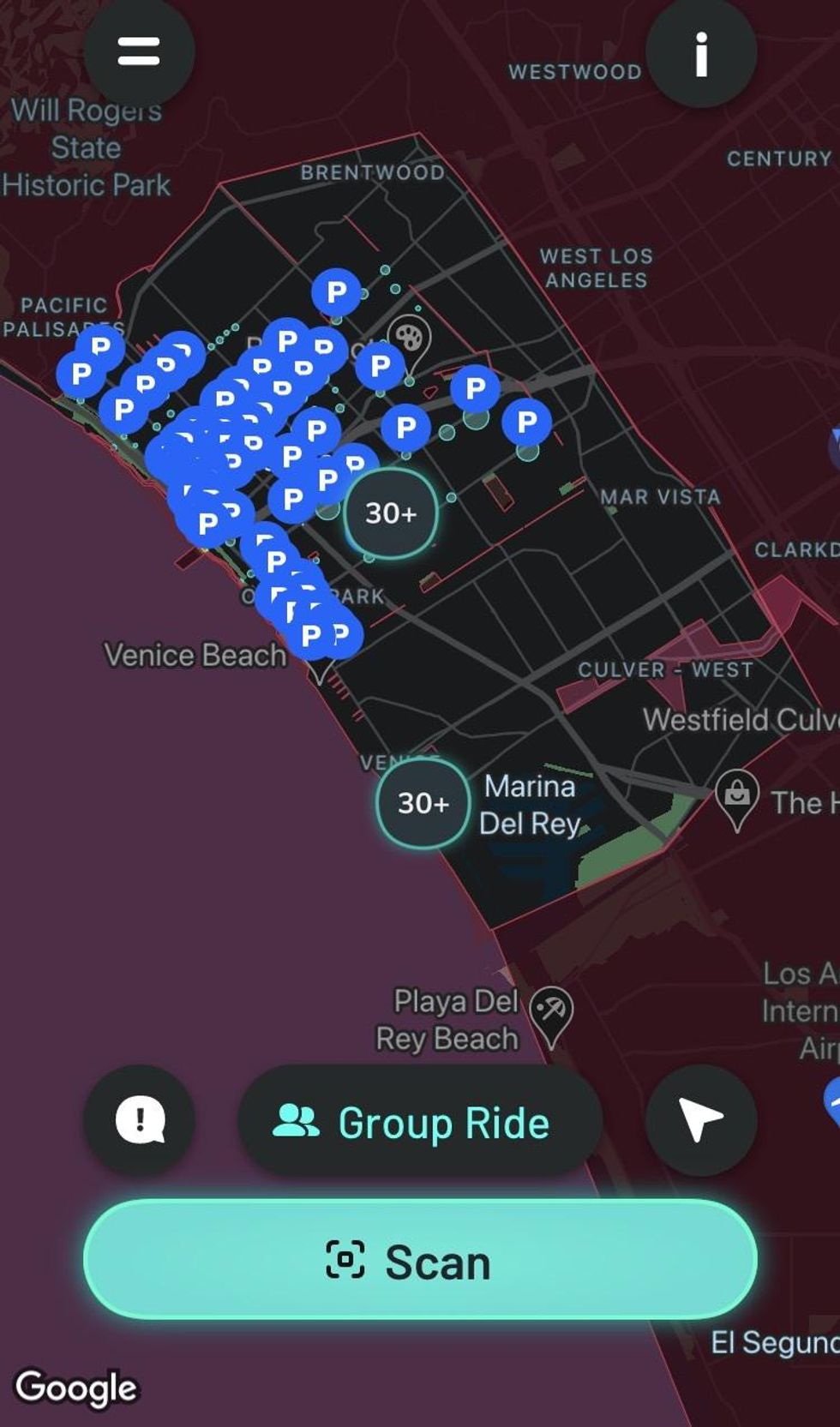 A screenshot shows Veo scooters' new availability on the west side of the city of L.A.
Still, riders will not be able to ride all through the city of L.A. The city of L.A. has only granted them permits for 500 vehicles. Xie said they're focusing on expanding the boundaries of where their mostly Santa Monica-based users are already indicating they want to ride.
As part of the expansion, the company is adding a mixed fleet of 400 e-bikes and 100 standing scooters.
Enterprising riders who venture beyond the new, expanded geofenced zone can expect to receive a warning text message and for their vehicle to come to a slow stop. In addition, they will not be allowed to leave the e-scooter or e-bike outside of the zone without incurring a penalty that starts at $15.
Currently, it costs riders $1 to unlock and $0.33 cents per minute to ride (plus tax and fees). Residents of Santa Monica and Los Angeles who qualify can apply to ride at a reduced rate through Veo Access, where riders pay $5 per month for unlimited 30 minute rides.

Xie said that the permit approval process for the city of L.A. took longer than originally anticipated and that this new expansion will happen in phases, with the next phase anticipated in two to three months.

Veo is the seventh micromobility operator currently permitted in the city of Los Angeles, joining rivals Bird, Lime, Wheels, LINK (Superpedestrian), Lyft and Spin.
Veo's expansion comes at a precarious time for the shared micromobility market. Earlier this month, Santa Monica-based Bird laid off 23% of its staff. Layoffs were also reported at both Superpedestrian and Voi this week.
However, Xie said that Veo is doubling down on both the greater L.A. area and California as a whole, as it recently launched in Berkeley and intends to move into Santa Clara and San Jose soon. As other companies lay off workers in pursuit of profitability, Xie said Veo is expanding.

"We're still hiring from the community and want to increase our exposure and also have more local talent join us."
Correction: An earlier version of this post stated that Veo vehicles were already available in Santa Clara.
Maylin Tu
Maylin Tu is a freelance writer who lives in L.A. She writes about scooters, bikes and micro-mobility. Find her hovering by the cheese at your next local tech mixer.