immigration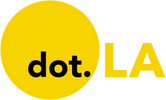 Get in the KNOW
on LA Startups & Tech
X
immigration
This is the web version of dot.LA's daily newsletter. Sign up to get the latest news on Southern California's tech, startup and venture capital scene.
Starting January 1, 2024, undocumented residents in California between the ages of 26-49 will be eligible for health insurance through Medi-Cal.

On Wednesday evening, Gov. Newsom and California lawmakers approved a $300 billion state spending budget that includes the expansion of Medi-Cal, to residents despite immigration status. Currently, Medi-Cal eligibility for Californians is based on their income and this year, the income cap for a family of four is $36,156.
This means that there will be 700,000 more undocumented Californians that will gain access to health care, which could lead to the largest drop of uninsured residents in over a decade.
This step towards progress comes naturally, as this isn't the first time California has granted undocumented residents access to Medi-Cal. In 2015, undocumented children were eligible for Medi-Cal and four years after that, those under 26 became eligible. In May, the state also started covering undocumented adults 50 and over.
But in light of the recent Roe v. Wade ruling, the Supreme court has cast a light on the privacy issues around period tracking apps, and Gov. Newsom's Medi-Cal for all program may raise similar concerns for whose data is being collected.
"The systems that didn't talk to each other are talking to each other a lot more," Patrice Lawrence, executive director of the UndocuBlack Network, told TIME. Immigrations and Customs Enforcement (ICE) have access to databases that can extract data from a variety of sources, so what's to say the information stored in clinics and hospitals won't be used by federal authorities as grounds for deportation?
Many immigrants avoid any attention from local law enforcement because of this fear. With data collection at an all time high and an uptick in surveillance, advocates have argued that ICE will do everything they can to track down undocumented immigrants. According to a report by Just Futures Law, ICE has detained based on information like when someone pays for their gas or their internet bill.
According to research done by USC Dornsife in 2021, Los Angeles is home to 794,000 undocumented residents, which will directly be impacted by Newsom's 2022-23 state spending bill.
Even though California is poised to become the first to offer health care for all undocumented residents, other states have also made similar changes in Illinois and Oregon. While other states like Colorado are looking to move in that direction.
While many Americans are still mourning the overturning of Roe v. Wade, Gov. Newsom is promising California as a safe haven for anyone who enters. The question remains: how much protection can a state offer against federal agencies and data sharing? Decerry Donato

Leaders from across U.S. technology industry are condemning new restrictions on employment-based visas imposed by President Donald Trump this week.
Tech employers say they use work visas to recruit employees for specialized roles when the U.S. talent pool runs dry. Leaders at Amazon, Microsoft, Google, Tesla, YouTube, Apple, Twitter, Salesforce, and other tech companies issued statements criticizing the executive order within a few hours.
"Now is not the time to cut our nation off from the world's talent or create uncertainty and anxiety," said Microsoft President Brad Smith in a tweet. "Immigrants play a vital role at our company and support our country's critical infrastructure. They are contributing to this country at a time when we need them most."
Tech companies are reliant on several of the visa categories that Trump banned through 2020 in an attempt to shift jobs to American workers as the country recovers from the pandemic-induced economic recession. Trump said the temporary moratorium on H-1B, L, and certain J visas will force companies to hire out-of-work Americans.
"Under ordinary circumstances, properly administered temporary worker programs can provide benefits to the economy," Trump said in the executive order. "But under the extraordinary circumstances of the economic contraction resulting from the COVID-19 outbreak, certain nonimmigrant visa programs authorizing such employment pose an unusual threat to the employment of American workers."
Trump's latest move extends an April executive order temporarily blocking green card authorizations and adds additional employment-based visa categories. But the president's attempts to curb legal immigration the U.S. predate the pandemic, leading some in the tech industry to doubt the motivations of the executive order.
"The Trump administration has been ratcheting up work visa restrictions from the beginning, when unemployment was low," said Doug Rand, co-founder of the Seattle startup Boundless Immigration and a former Obama White House official. "The pandemic is just a pretext to continue pursuing an extreme agenda of restriction that most Americans oppose."
Duolingo CEO Luis von Ahn is one of several tech leaders who expressed concern about the impact the order will have on American economic competitiveness:
The policy suspends entry of immigrants on an H-1B, H-2B, and L visas. It also covers certain types J visas, like au pairs and camp counselors. The order applies to visa holders who are outside of the U.S. when it takes effect on June 24 and visa applicants whose work authorization has not yet taken effect. Fields deemed "essential" during the pandemic, such as the food and agriculture sector, are exempt, which could open the door for exceptions in some tech roles.

The order is set to remain in place through Dec. 31, 2020. Trump instructed the Department of Homeland Security to review the policy within 30 days of June 24 — and every 60 days after that — to recommend any modifications deemed necessary.
Continue reading for more reactions to the visa ban from the tech industry:
This story first appeared on GeekWire.
Amir Hemmat wants his startup to be a touchstone for America's newly arrived immigrants. Earlier this month, help arrived.
Welcome Technologies, a service started by Hemmat and partner Raul Lomeli-Azoubel a decade ago, raised $8 million in a Series A round led by CrossCut Ventures.

The funds will help Welcome founders - both the children of immigrants - build out a full suite of financial services intended for an audience that is often ignored by large scale banking institutions and prey for payday loans. The financial industry, Hemmat said, has often tacked on higher prices and fees toward those that are unbanked or without a credit history because they don't have data.
"It's used as an excuse to charge this consumer more," Hemmat said. "Our job is to bring this consumer out of the shadow and give them a voice at the table."
The financial services Welcome provides will be priced lower than many of their competitors, he said.
Welcome, better known to users as Saber Es Poder or Knowledge is Power, has largely targeted newly arrived Latino immigrants who are trying to figure out where to open a bank or how the education system works. This new push will help the company expand their services even further.
And the industry has plenty of room for players.
The last available FDIC study estimates that 8.4 million households are unbanked. Those rates are highest among black, Latino and low-income households with 17% of African American and 14% of Latino households without banks, according to the 2017 study.
Customers that sign up for the service now can ask basic questions - about everything from utility bills to banks - and Welcome provides information often directing them to healthcare, micro-loans and educational services. Most of the info is is automated, but not all. The company generates revenue from partnerships with companies like GoodRX and Western Dental that benefit from new clients.

"The practical needs of immigrants get overlooked, that's the gap that we are trying to go for," Hemmatt said.
Hemmat, who previously ran a company that placed sponsored informational packets in consulates and other locations, said he was often bombarded by questions from immigrants. That inspired him to look to technology for answers.
The platform has attracted two million users, but he said he has access to nine million through offline channels as well. His goal is reach 50 million immigrants in the United States.
Because so many of the customers are immigrants, he said the company has paid special attention to protecting their data - including finding ways to make individuals less identifiable and disconnecting data to users.
Given the fear in the undocumented immigrant community around sharing private data that could later be used against them or cause them to be deported, he said they have looked at how to manage this information and have tapped high-ranking officials formerly in the Department of Homeland Security.
"It's an active and ongoing effort to make sure we are protecting our user base," he said. "That's the DNA of this company."
Welcome has attracted an impressive roster of tech stars - including Joe Munoz, the technical founder of Tinder who serves as the company's chief technical officer and Christopher Gulczynski, Tinder's former CCO. Last year, it also brought along with Rene Garcia, the former financial vice president at USAA, a financial services group for veterans that the company hopes to emulate.